Cute little nut loaf muffins with brown rice, sweet potato, mushrooms, chestnuts, cranberries and seeds. These babies are delicious, pretty good for you, and a great meatless alternative for the holidays.
Oh these mini nut loaves. They are one of the few recipes that really tested my patience. They were not easy to get right, I can tell you that! Actually "they" started off as "it", as I wanted to make a proper loaf, or even a bunt cake shaped loaf. It did not want to work. Not at all. I tried it five times before finally, these beautiful little loaves were born. Are they not the cutest?
The mixture is made with brown rice, sweet potato, chestnut puree, mushrooms, cranberries, sunflower seeds, pine nuts, orange zest, sage, and a few other goodies that make these into the little flavour bombs they are. I know, it's rather a long ingredient list. But nut loaves usually have lots of ingredients, and these are all pretty easy to find in any supermarket.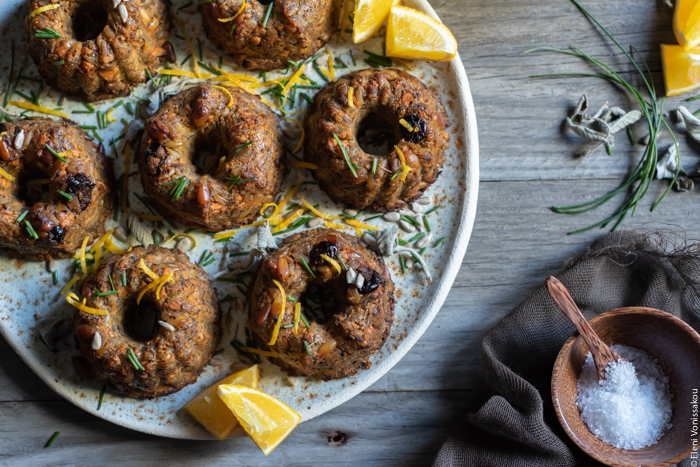 The main thing I would suggest here is that you use silicone muffin molds. They are brilliant for turning out whatever you baked in them. And since you'll need side dishes, have a look at the previous recipes that make up this delicious festive meal.
Garlic Mashed Potatoes with Olive Oil and a Hint of Truffle
Balsamic Maple Roasted Carrots and Brussels Sprouts
Sweet Wine Mushroom Gravy (you have to make the gravy with these nut loaves)
So, how about trying a meatless holiday meal this year? Or do you already go for veggie options? What's your favourite?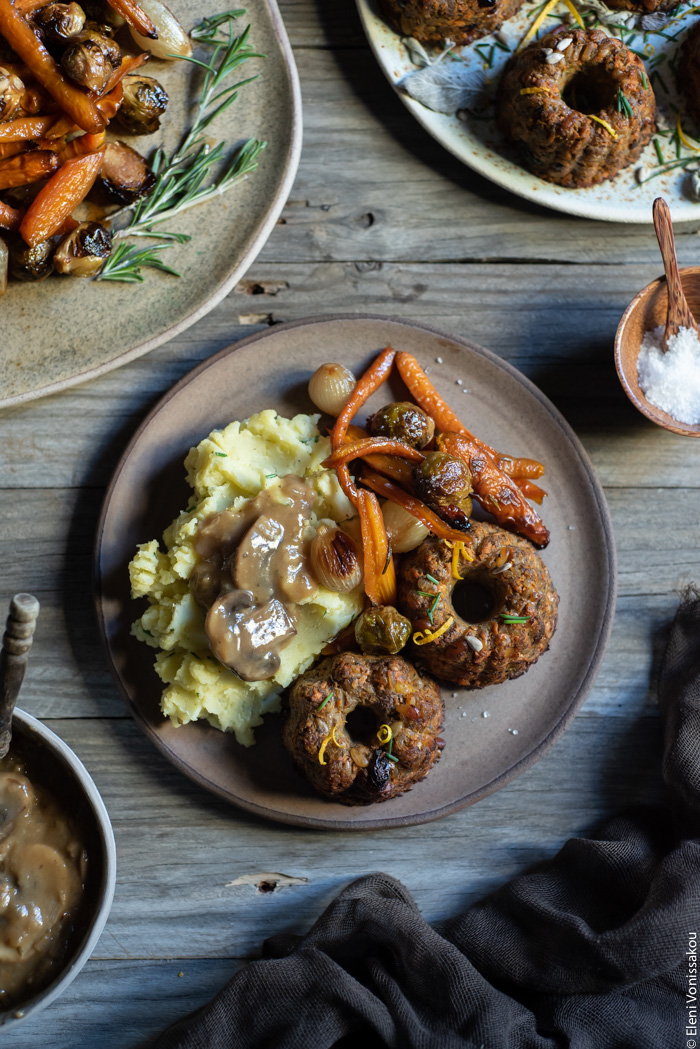 Happy holidays!