Delicious mashed potatoes, without a trace of dairy, flavoured instead with garlic, olive oil and a smidgen of truffle oil. So good, it could be your first choice over classic mashed potatoes. A great side dish for a veggie Christmas meal!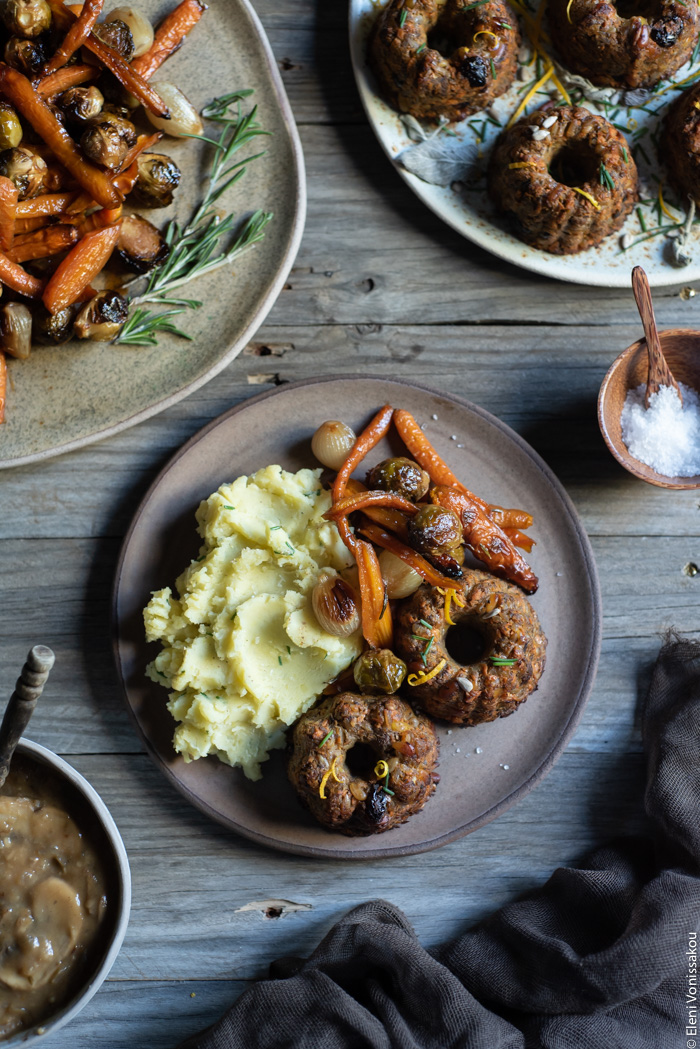 In the past, recipes for olive oil mashed potatoes have crossed my screen quite often. I've always scrolled away without a moment's thought. Mash without milk, butter and cheese? Sorry, no thanks. I am THE biggest fan of classic mash, and if I may say so myself, make the best. Even the Mister, who never ever ate it, eats mine. Only mine.
So what happened? Well, last month I was preparing a holiday feature for a food magazine here in Greece. Greeks eat way too much meat so I thought I'd make a change and suggest a veggie Christmas menu. I'll be posting all the recipes here over the next few days so stay tuned!
Anyway, this recipe occurred by accident. I was planning on three dishes but wanted to have some mash for the photos, purely as a prop. When it came to actually boiling the potatoes and mashing them, I thought well I might as well pop some olive oil in there to make it look smoother (and I wasn't prepared to throw it after the shoot, so I wanted to make it at least edible). Then one thought led to another and since I had a jar of garlic paste that needed eating up, I added some to the mix. Then I had one of those lightbulb moments of mine and remembered the bottle of truffle oil under my sink. In it went. Just a tiny bit, it's super strong!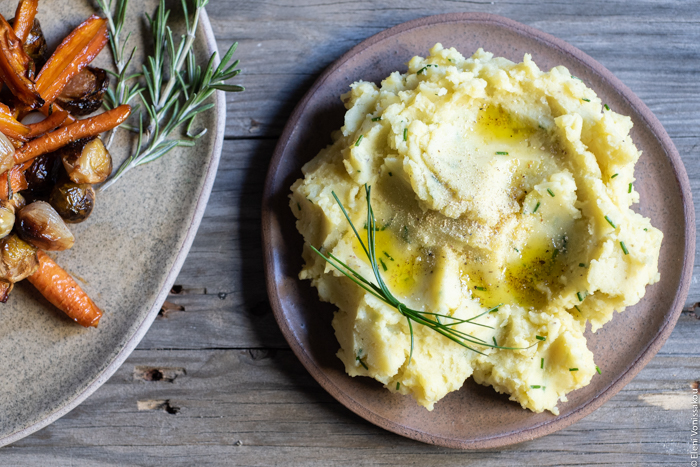 My goodness. It was gorgeous. So from a prop, this mash became part of the feature. You don't need to be on a dairy free diet to appreciate the flavour, however, you do need to like truffle! And that's the only reason this isn't a vegan dish. Give it a try, it's also a great alternative for someone looking for a lighter version of mashed potatoes.
Curious about the other dishes in the photo? They will be up soon!