Delicious bread pudding made in the slow cooker with Greek sweet bread, aka tsoureki. The pudding is "baked" in a banana and peanut butter custard with chocolate chips.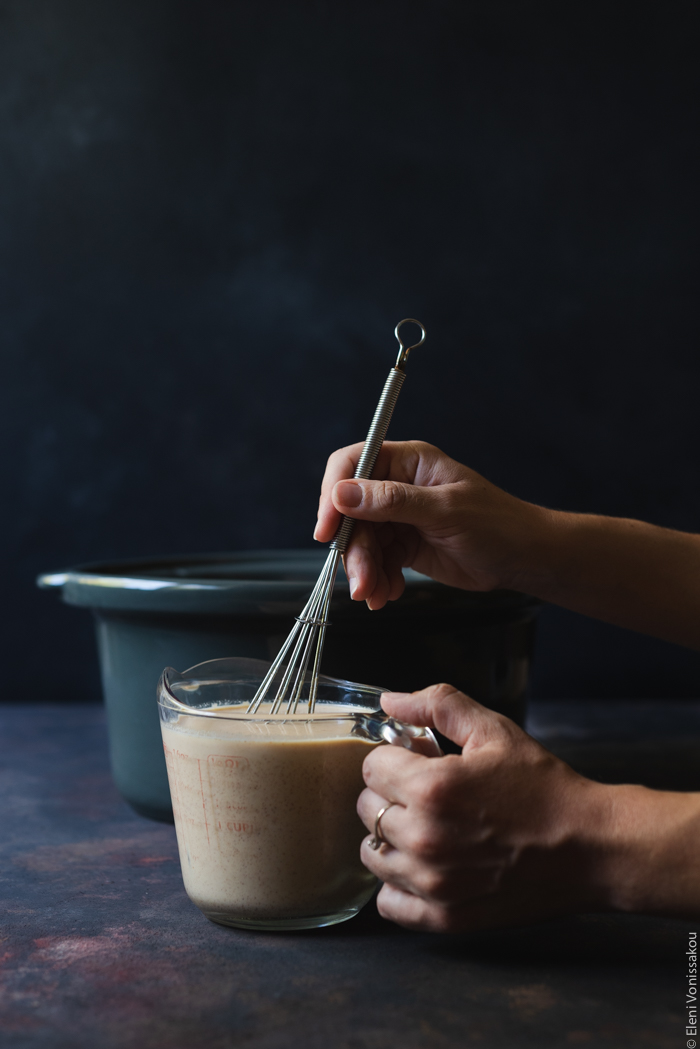 Have you made bread pudding in the slow cooker? It's so easy and so delicious. I have a few recipes already, one with chocolate, one with butternut squash and a savoury one with cheese and ham. I've also tried bread pudding with tsoureki before too, but that one I baked in the oven (with orange, delish!).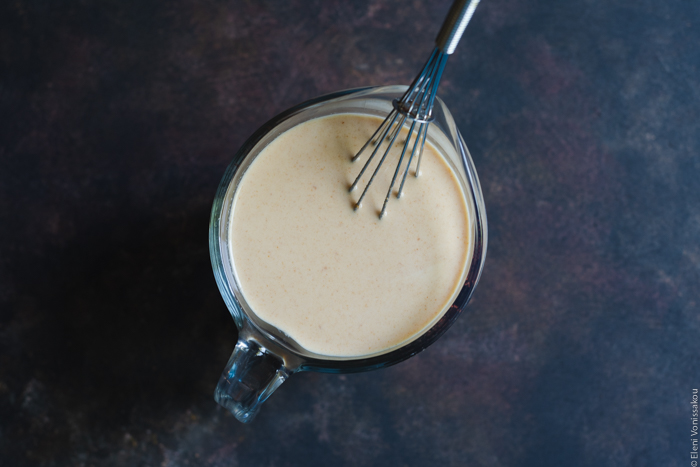 Since I actually made this in the summer, the oven wasn't an option. But even if it was, I still would have chosen the slow cooker, since I love the way it cooks puddings.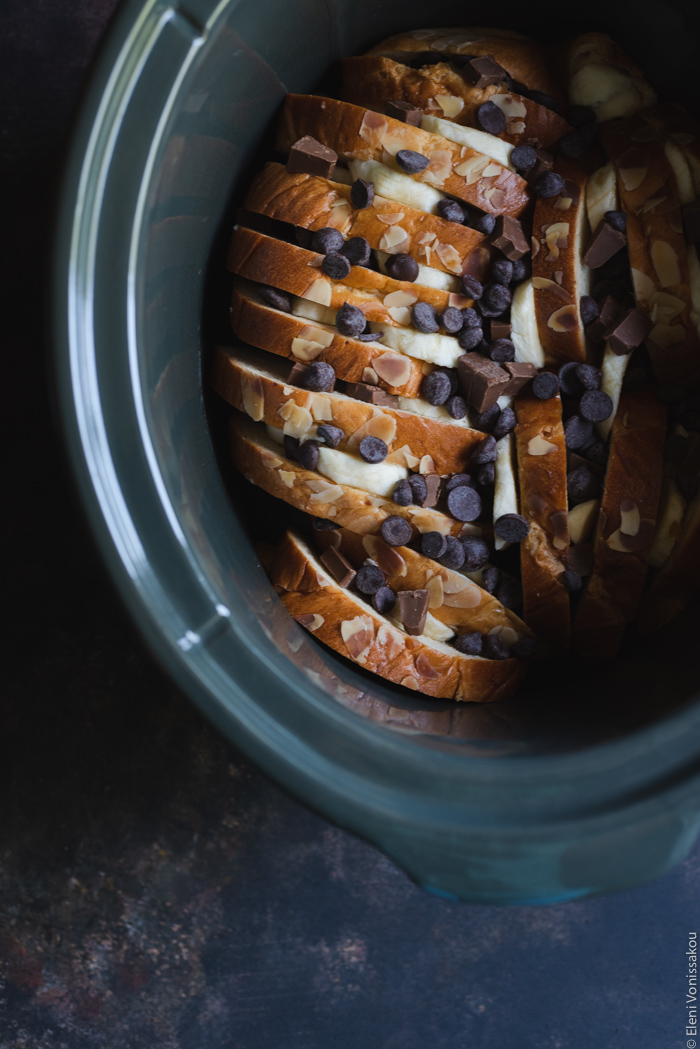 The reason I was even making sweet bread pudding in July (not exactly a summery dessert is it?), was because I had a loaf of tsoureki that was slowly losing the will to live. Mrs D. had given it to me after she bought way too many goodies for my nephew who was visiting with my brother from England. If you know me, you know I cannot let tsoureki go to waste!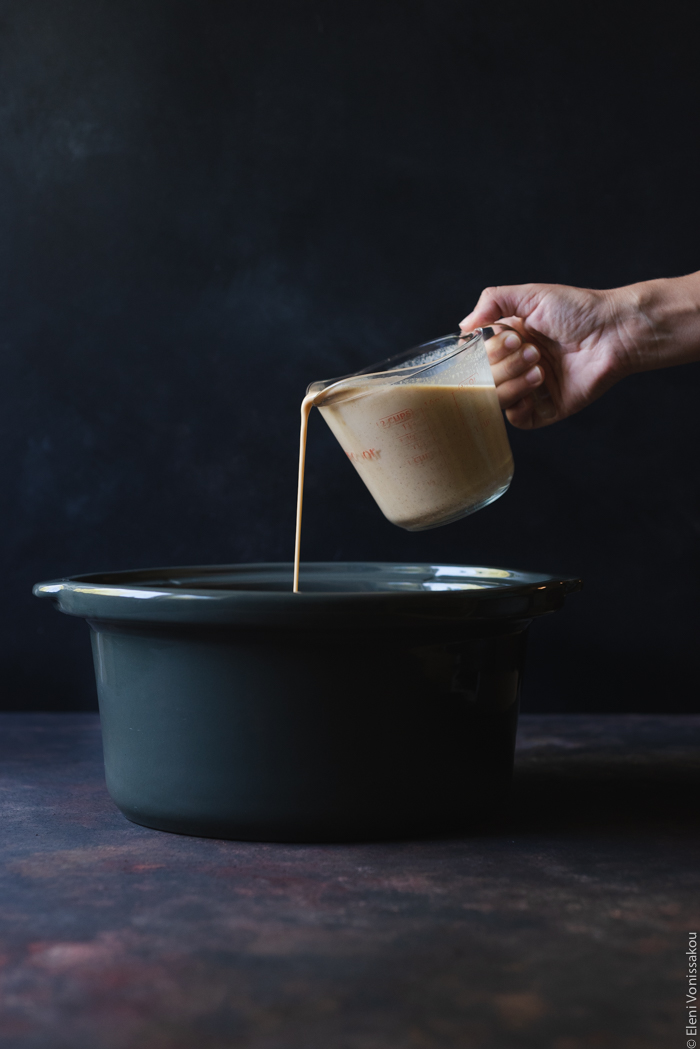 Choosing the flavour combo was easy. Banana and peanut butter are year-round best buddies, and chocolate is always a good idea with almost anything.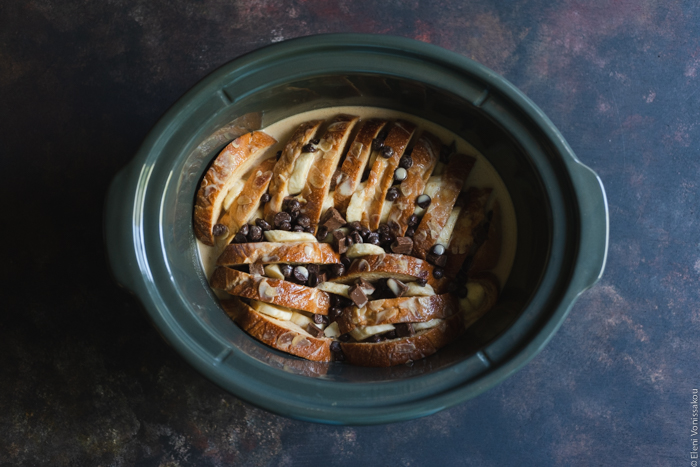 The result is a gorgeously gooey, creamy and rich pudding dessert. It's lovely at room temperature, but better slightly warm – making it the ideal sweet snack for this time of year.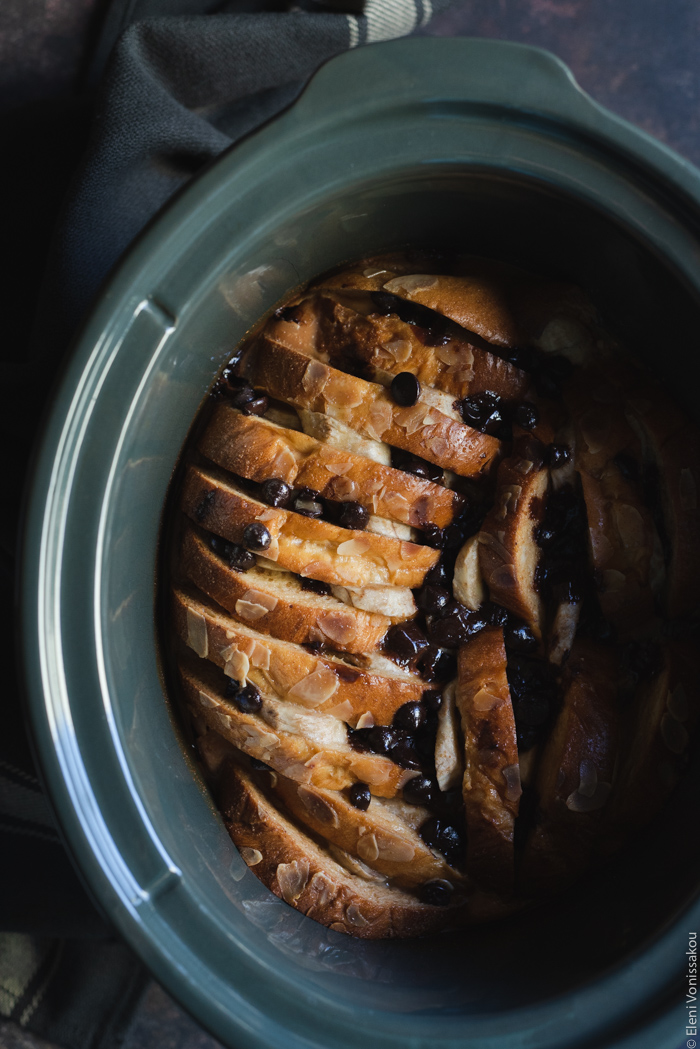 I really hope you give it a go. If you do, or if you try any of my other recipes, please remember to snap a picture and tag it on Instagram with @thefoodiecorner and #thefoodiecorner so I can see it and share it on my stories!