A beautifully aromatic, brothy mushroom soup that combines the warm wintery flavours of cinnamon, cloves and star anise with the zingy freshness of lime and coriander. Inspired by the traditional Vietnamese soup called Pho.
Hello hello! Happy New Year! (In Greece we say Happy New Year until at least Valentine's Day, and why not? It's still new isn't it?!) I hope you all had a lovely holiday season. I'm back with a deeeeelicious soup, the flavours of which intrigued me from the moment I started researching it. I mean, cinnamon and cloves with lime and coriander? Who would have thought?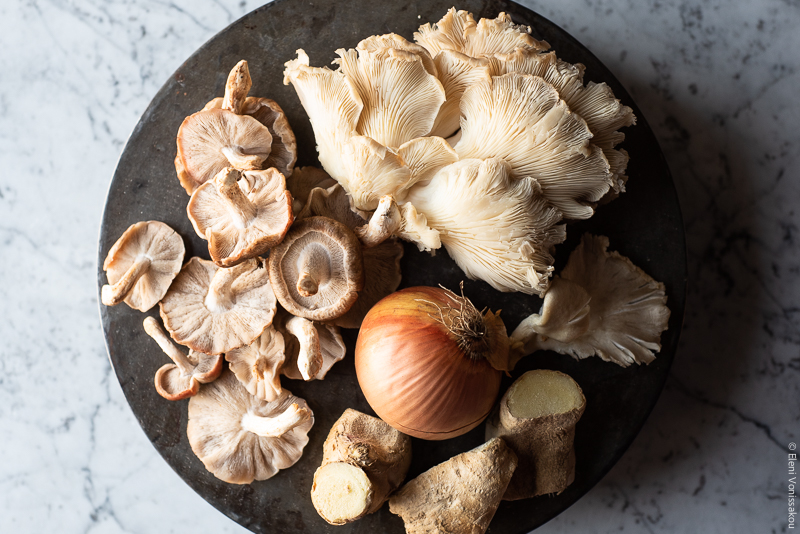 Well, it turns out the people of Vietnam would have thought. And they created Pho, a soup made with bone broth, beef, rice noodles and the above mentioned spices and garnishes. Oh, plus basil too! I have never tried proper Pho, and now I wouldn't as I avoid meat, but having tasted this soup here I think I can safely say it must be delicious.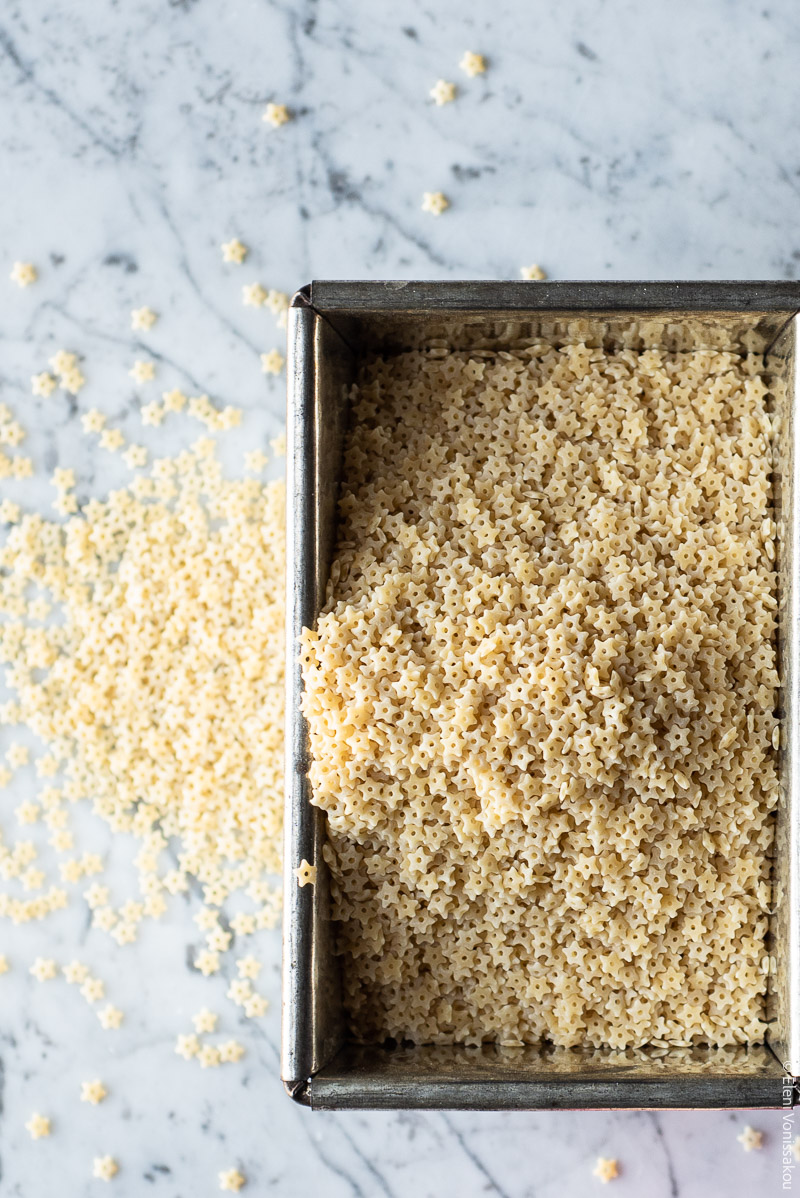 Now this recipe here cannot be called Pho as it's too different to the original, but it would also be wrong of me not to mention that I used Pho as a springboard to develop it. They have many ingredients in common and also several similarities in the cooking method. Of course I base this information on the results of my research online, so there may be some mistakes for which I hope I will be forgiven.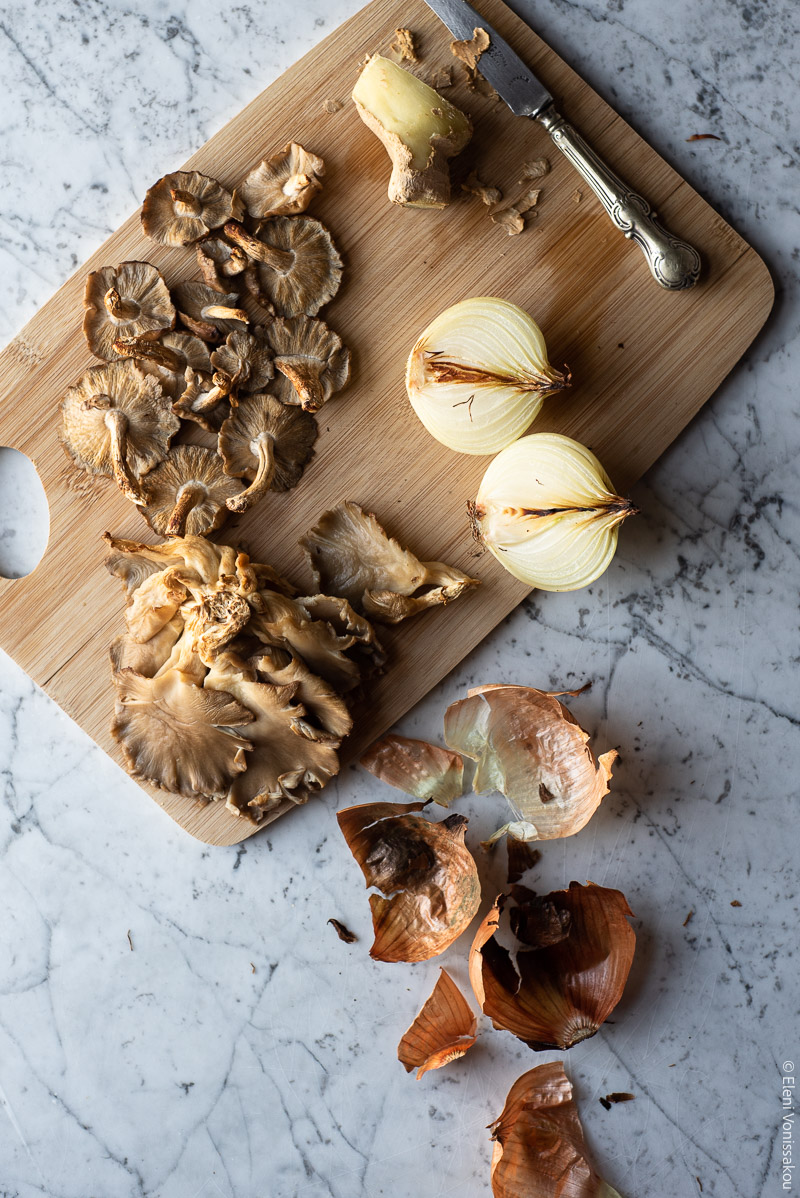 So how did it come about? Well, I wanted to develop a mushroom soup that would include pasta, but I didn't want the usual creamy type. I have two of those here and here, so I wanted to find something different. After having seen so many beautiful images of various noodle soups on Instagram and Pinterest, I thought maybe I could create something with those in mind. I looked up both Pho and Ramen, but I must say Pho intrigued me with its unusual flavour combo.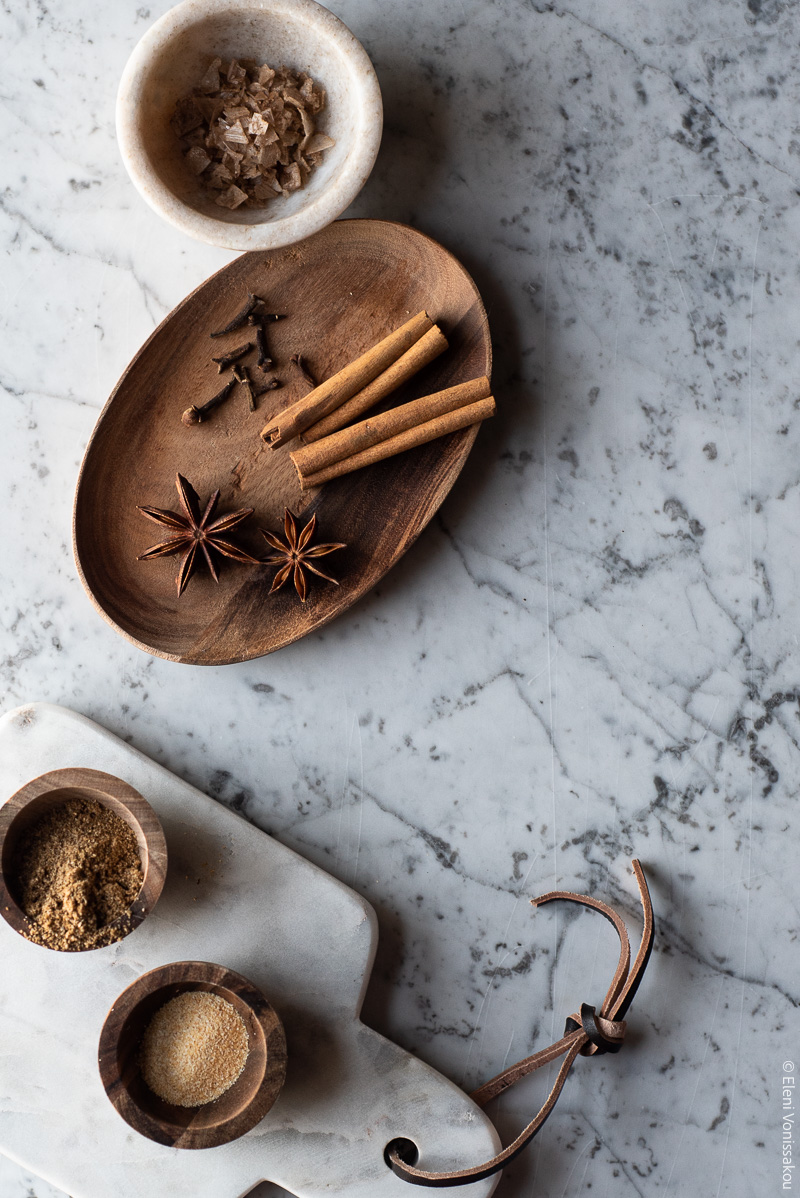 Now the correct noodles for Pho are rice noodles, not wheat. And especially not the tiny wheat pasta called stelline that I used here! But I do enjoy these pretty little stars in soup, aren't they cute? The other major difference as I mentioned above is the main base of the soup, which in Pho is bone broth and here it's mushrooms. I used two types, fresh shiitake and fresh grey oyster mushrooms, plus some mushroom stock, to get maximum flavour. In terms of spices, Pho often has fennel seeds too, but I don't like them so I didn't use them. I also only left the star anise in for 5 minutes to get just a hint of it, as I find it overpowering sometimes. You can go with what your taste buds tell you!
The method of charring the onion and ginger before making the broth seems to be a common and important step. Ideally you would use an open flame but I went with the grill (broiler for my US friends) as I don't have a gas stove and didn't fancy risking getting kicked out of our new apartment with any experiments.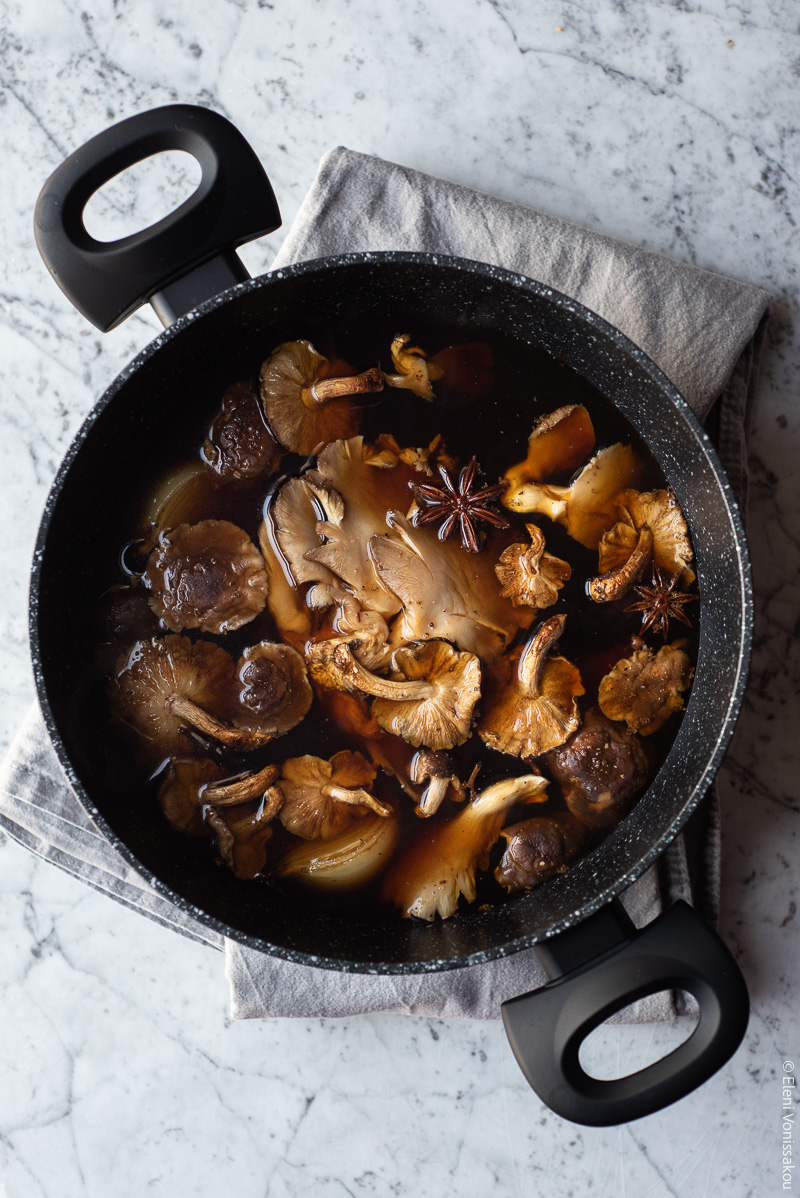 Another important tip for this soup and indeed any noodle soup is that you should cook the pasta or noodles separately. That for me is counter-intuitive as keeping my washing up to a minimum is always a goal. Normally I would pop my pasta in the soup towards the end of cooking time. But apparently this will result in a cloudy and slightly thicker soup (due to the starch), which is not what we want. It makes total sense, and I feel sometimes it's worth washing an extra pan in order to get a good result. The clearness of this brothy soup is characteristic and worth the (minimal) extra effort.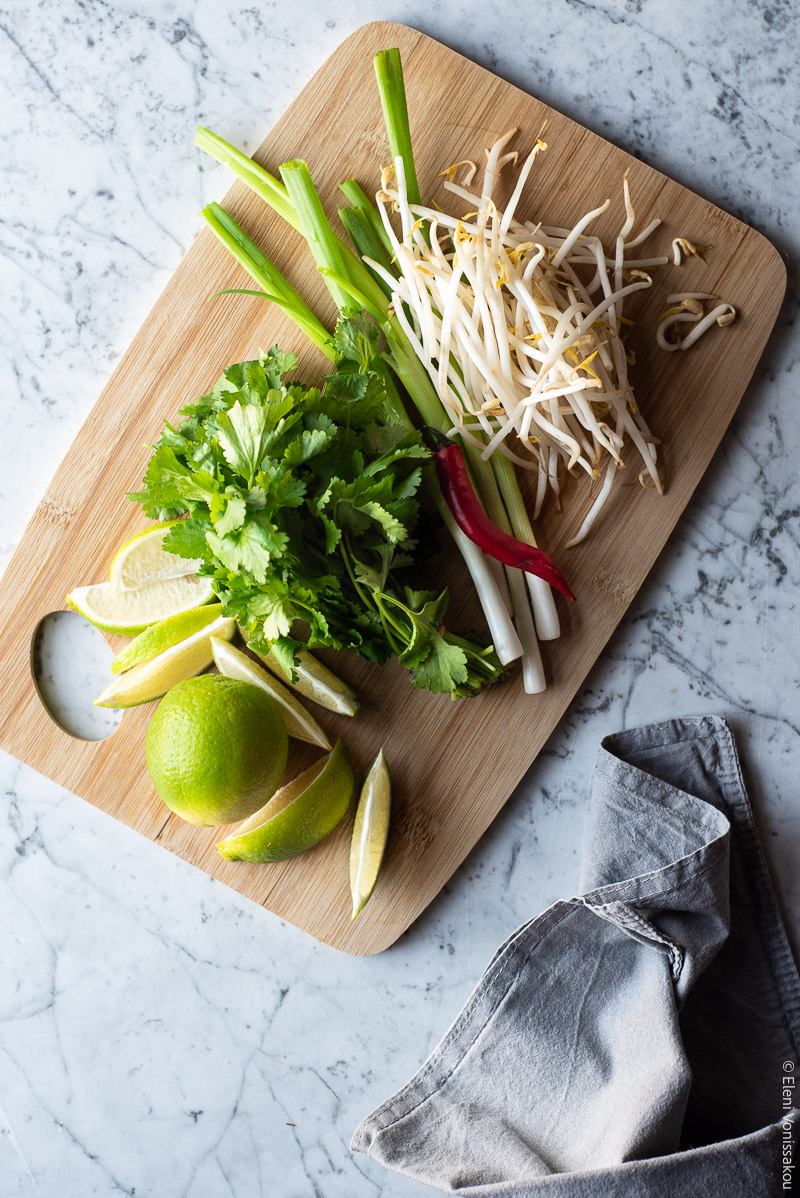 So, here we are with a beautifully flavourful mushroomy liquid full of the wintery aromas of cinnamon, cloves, star anise and coriander. We pour it over our cooked pasta and chopped mushrooms and then… load up on the garnishes! The lime and fresh coriander are a MUST here, don't skip them. (The bean sprouts are also delicious but by the third time I had this soup I had run out and I still loved it.) The explosion of flavours in your mouth will surprise you in the most pleasant way! I really hope you try it.
If you do, don't forget to snap a pic and tag me on Instagram! (@thefoodiecorner)
Until next time… enjoy!