A westernized version of Lo Mein with grilled salmon, whole-wheat spaghetti, zoodles and carrot noodles (caroodles!). All coated in a delicious soy peanut butter sauce. Easy to make, with easy to find ingredients!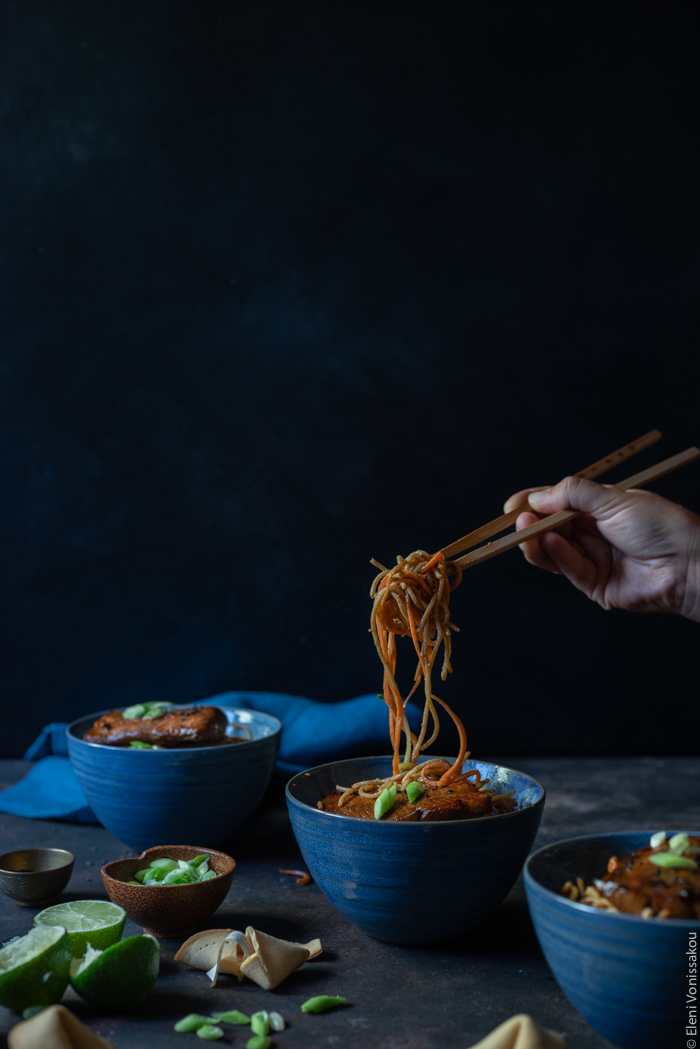 I love Chinese food. The Mister, not so much. So even though I would love to experiment more with the various delicious sounding dishes I see on the internet, it's not very practical to do so. Buying special, exotic ingredients is so much fun and I can browse speciality delis for hours. But in the end, anything I buy will go unused. Or I will use a tiny bit, then never get the opportunity to finish it.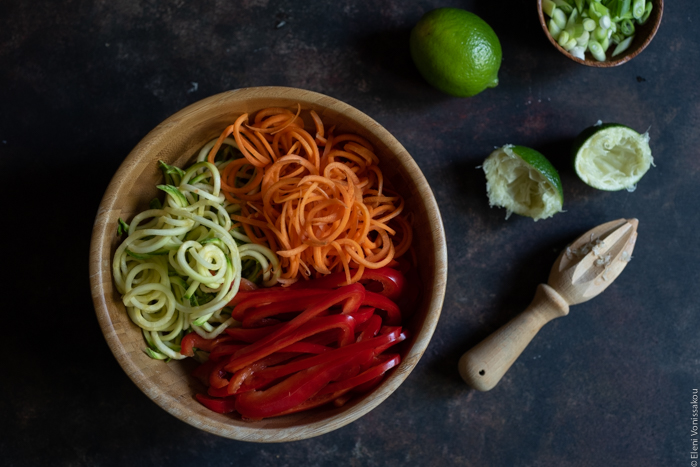 I am trying to be more mindful of what I buy and I have always hated wasting food. So until I know I will consume the whole packet, I will refrain from purchasing something just for the sake of one recipe or meal.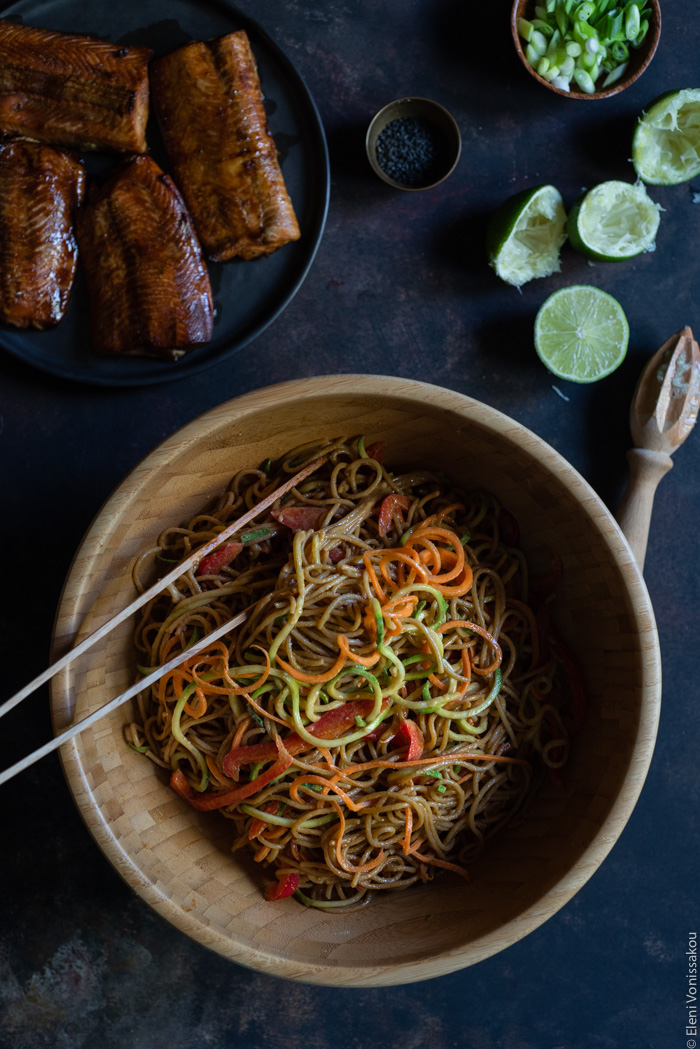 Sooo, here is a westernized Lo Mein dish, with ingredients that can easily be found in any supermarket and will be consumed right down to the last drop or gram.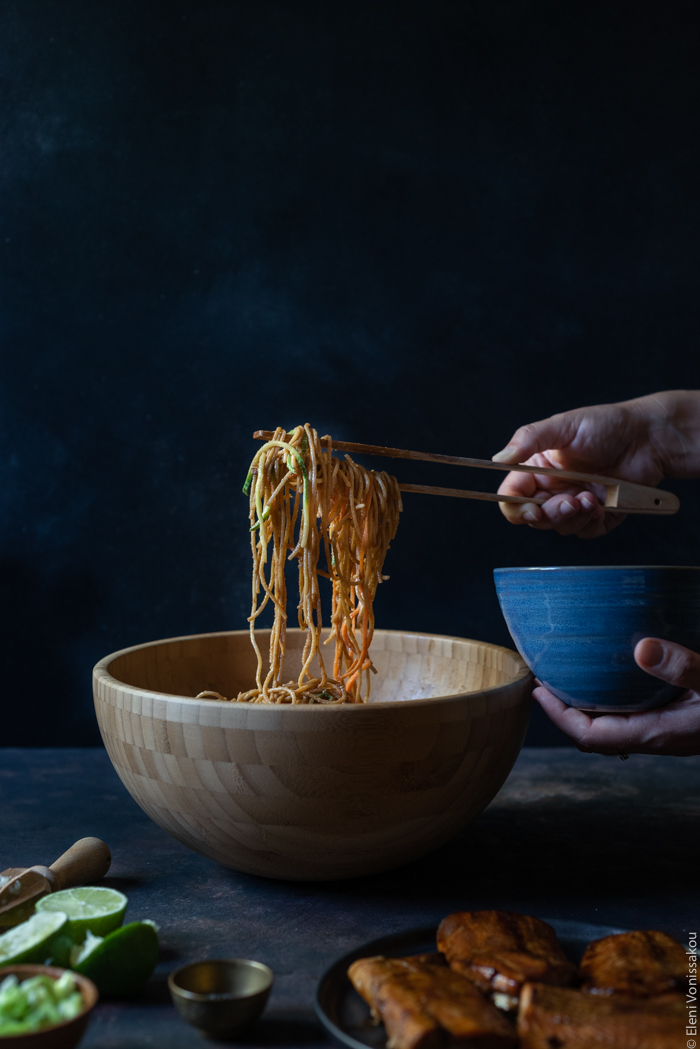 Salmon, my favourite fish, whole-wheat spaghetti, spiralized zucchini and carrot noodles, and strips of juicy sweet red pepper. The sauce is a delicious mixture with peanut butter, soy sauce and lime juice.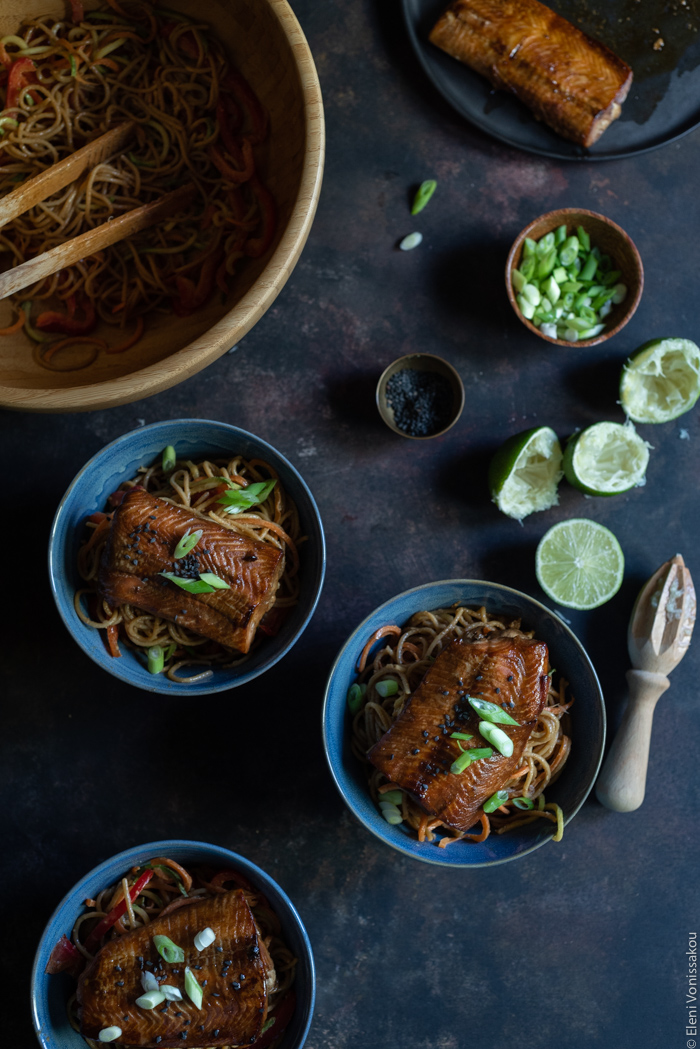 I can eat buckets of this stuff.