Tacos with slightly spicy flaked salmon, crumbled manouri cheese and an amazing salsa with peach and avocado. A touch of the exotic to brighten up even the greyest of days!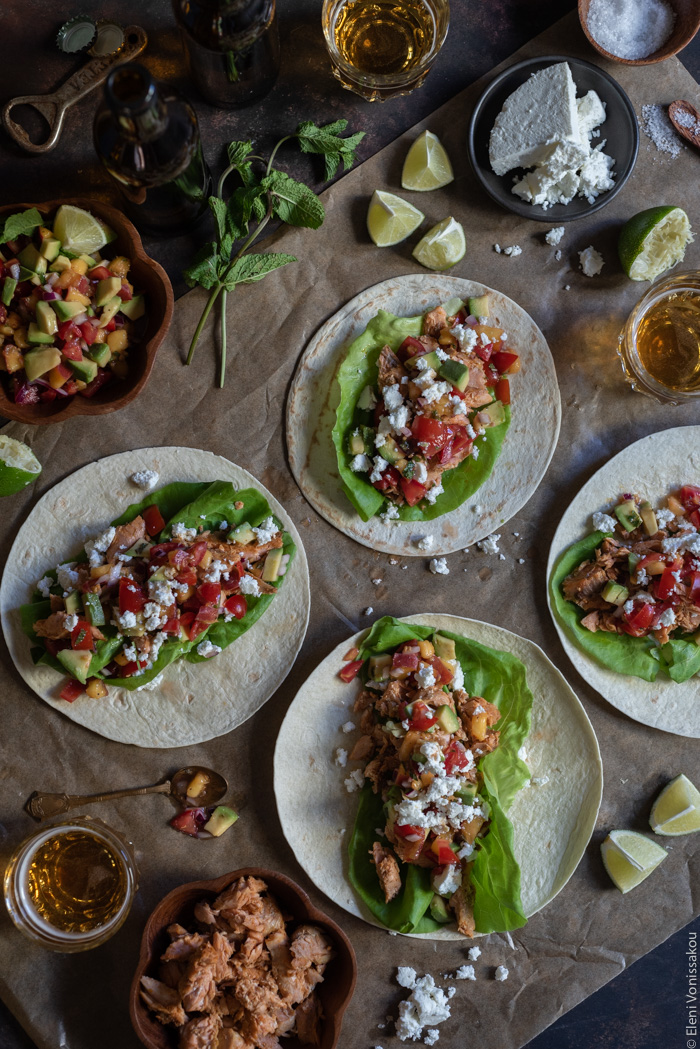 My first fish tacos and I've falled in love. These are delicious and I can't wait to try more versions.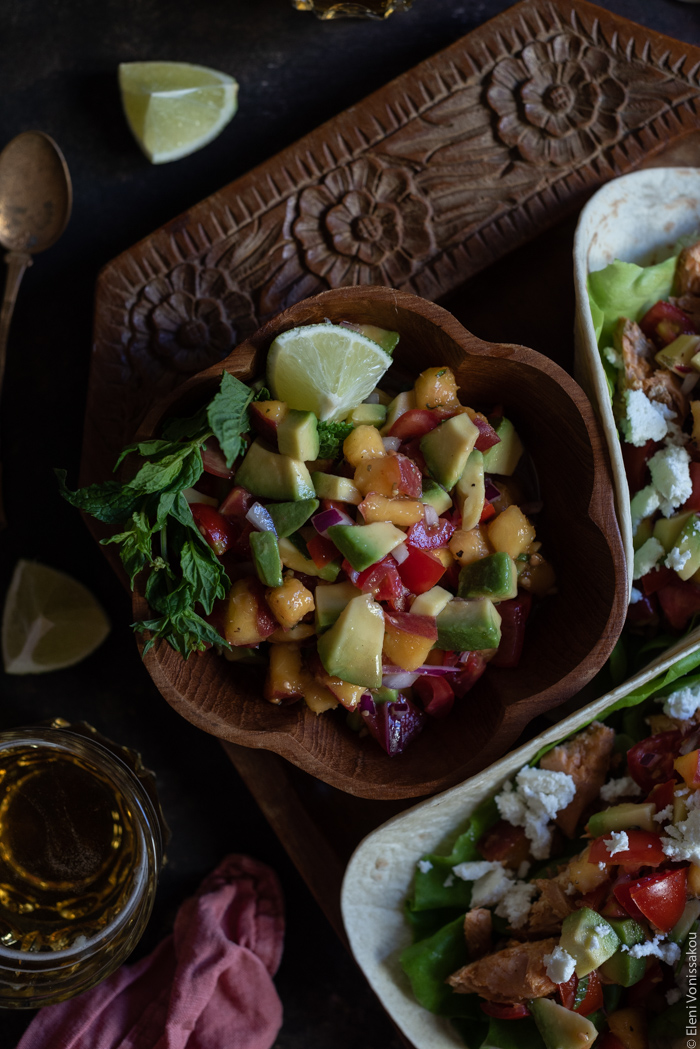 I chose salmon because it's my favourite fish and it's easily available here in Greece. I even found MSC certified frozen salmon which made me very happy. I'm trying to shop a little more mindfully of late, and I'll talk about that soon.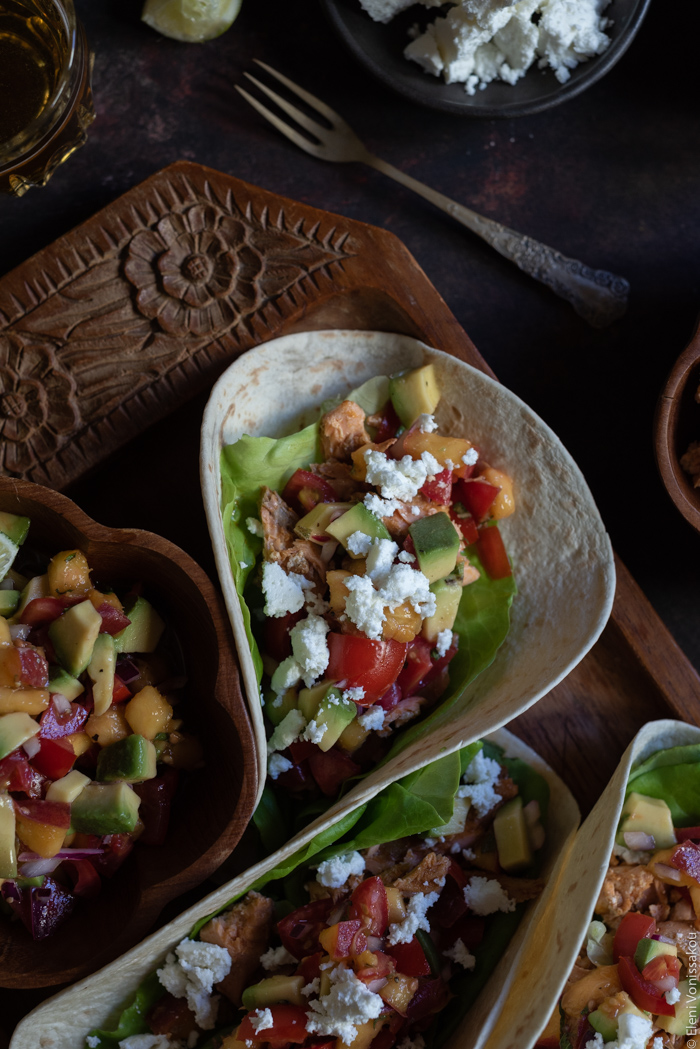 The only sliiiight problem with this post is that – yet again – I'm late, and peaches are almost all gone. This however shouldn't be a problem if you are reading from the US or England, as I imagine you can get hold of nice peaches all year round. Here it's not so easy as Greece is still pretty seasonal and you can't find certain stuff if it's the wrong time of year. This is a good thing in general, you know, carbon footprint etc… But sometimes you just want a nice peach in autumn.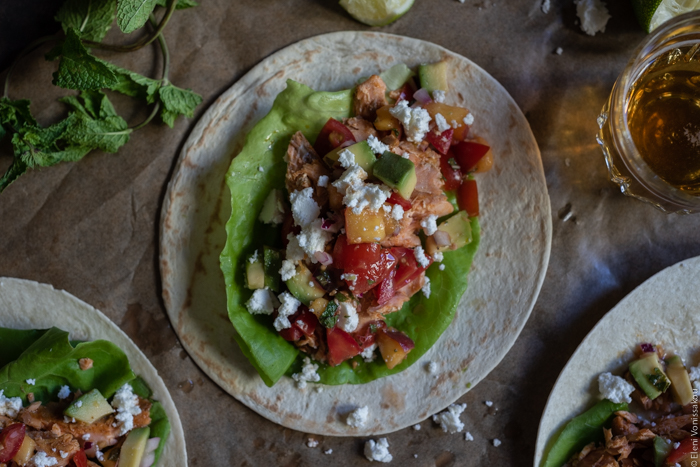 Anyway, this actually gave me an idea, and I think I might try these again only with pears instead of peaches. I have a feeling they will be just as tasty.
So here they are, spicy salmon tacos with manouri cheese (look it up, apparently it's available outside Greece!) and peach avocado salsa. The salsa is also very very delicious with nacho chips. Just saying.
Enjoy! And if you make them take a pic and tag #thefoodiecorner on Instagram. I'd love to see them!