My version of the famous Cobb Salad combines lettuce and cherry tomatoes with quick pan seared chicken, crispy bacon, buttery avocado and tasty boiled eggs. All dressed in a smooth and creamy gorgonzola, mayo, Greek yoghurt and kefir sauce. Delicious and super filling.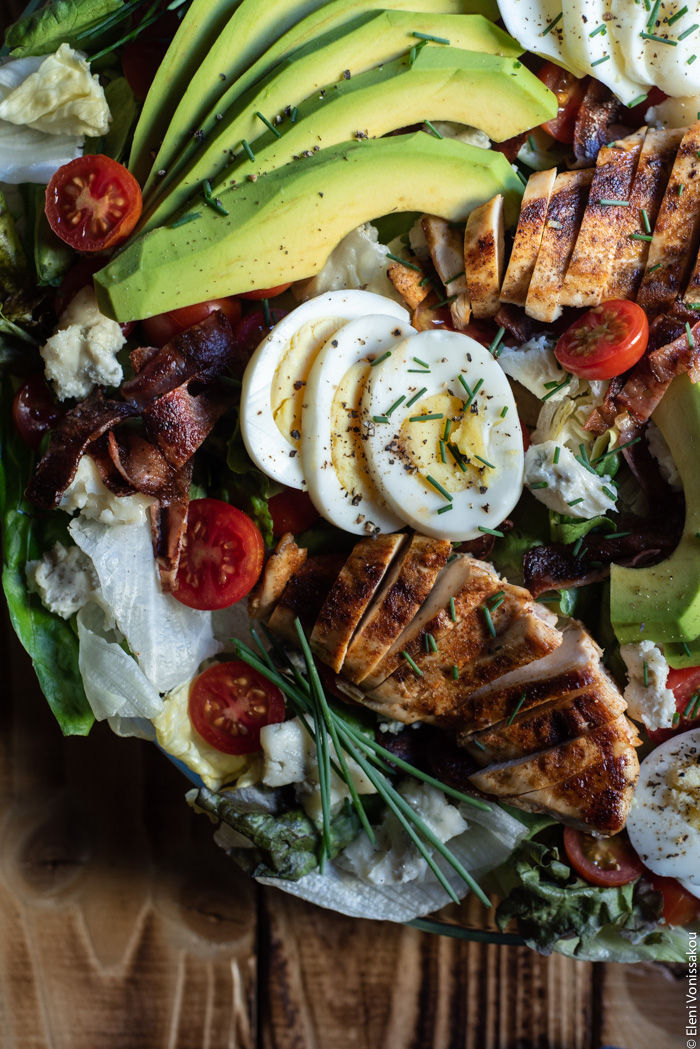 Does the Cobb Salad need an introduction?
I don't really think so. This version is close to the original, combining lettuce (a mix of different types), small and sweet cherry tomatoes, my beloved avocado and hard boiled eggs, with pan seared chicken and extra crispy bacon strips.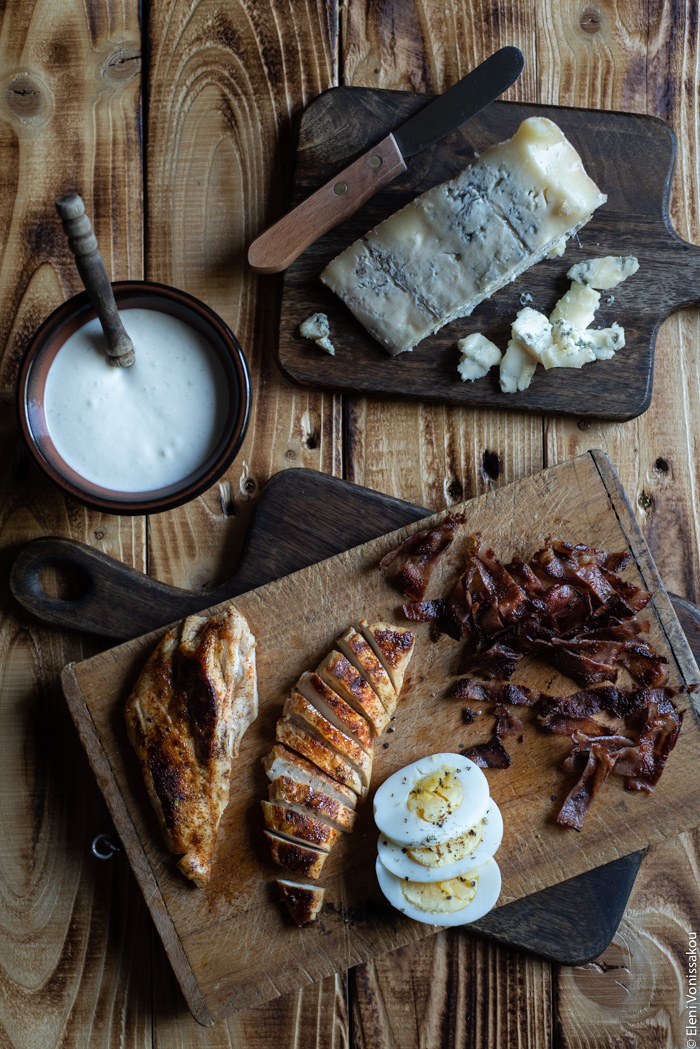 The twist comes with the dressing. I've used gorgonzola instead of blue cheese, which I find slightly sweeter and milder tasting, together with Greek yoghurt, a little bit of mayonnaise (some recipes use a w h o l e lot of mayo…) and kefir! Kefir is a fermented milk drink cultured from kefir grains. It's super healthy and tastes very much like buttermilk.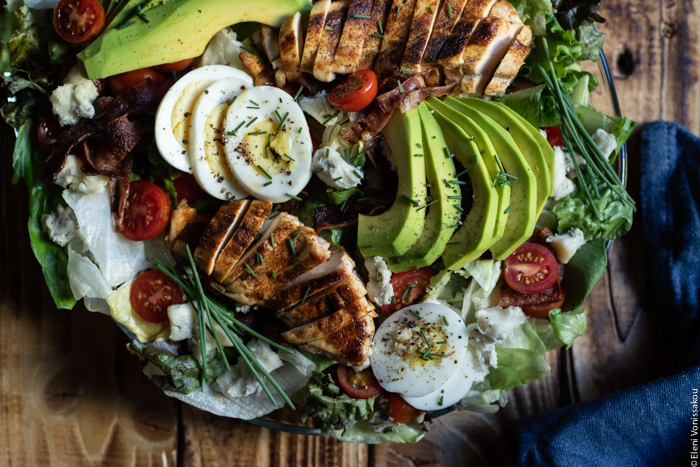 The result is a deliciously creamy sauce-like dressing that suits all the different flavours of the salad. Mix it in gradually to get the amount that best suits your tastebuds.
I must say, this salad is pretty epic. And definitely worth the tiny bit of effort required to cook the chicken and the bacon. If you haven't tried it, you really should. Especially while the weather is still warm and big salads are the perfect solution for an easy yet nutritious and filling dinner.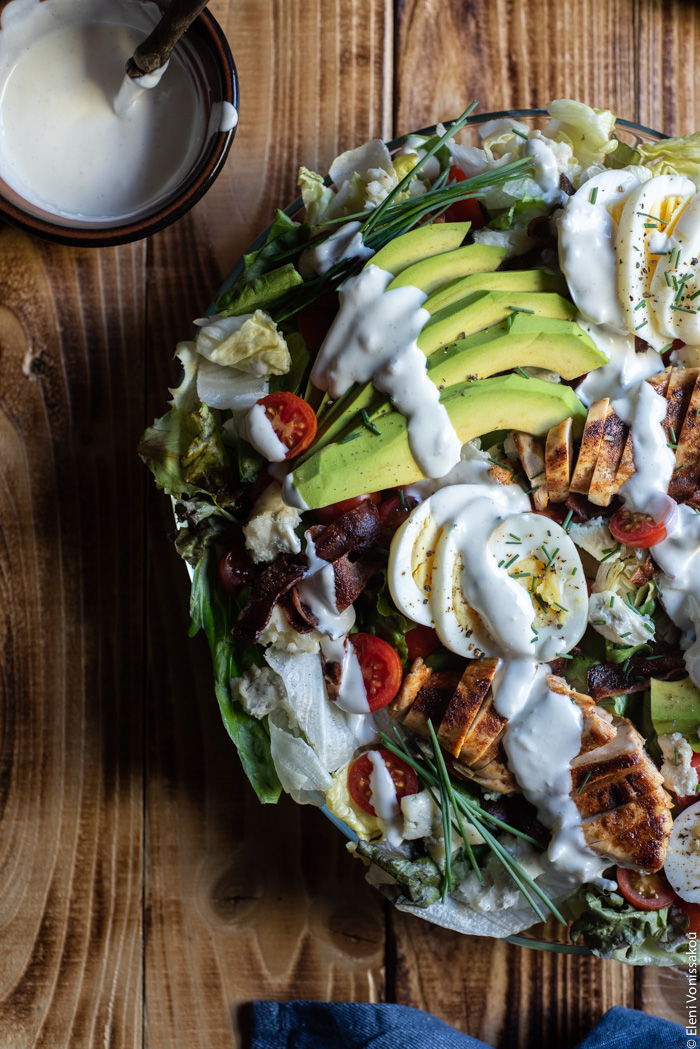 So do tell! Which is your favourite salad?