Delicious, sticky, slightly sweet roasted carrots, Brussels sprouts and shallots for your Christmas dinner. Or any dinner for that matter.
A good tagline for these could be "if you're gonna do roast veggies do 'em right". Roast them with some balsamic vinegar and maple syrup to be exact. And some rosemary. And then try not to eat them all directly off the baking sheet. They are kind of like pop corn, you keep pinching another, then another…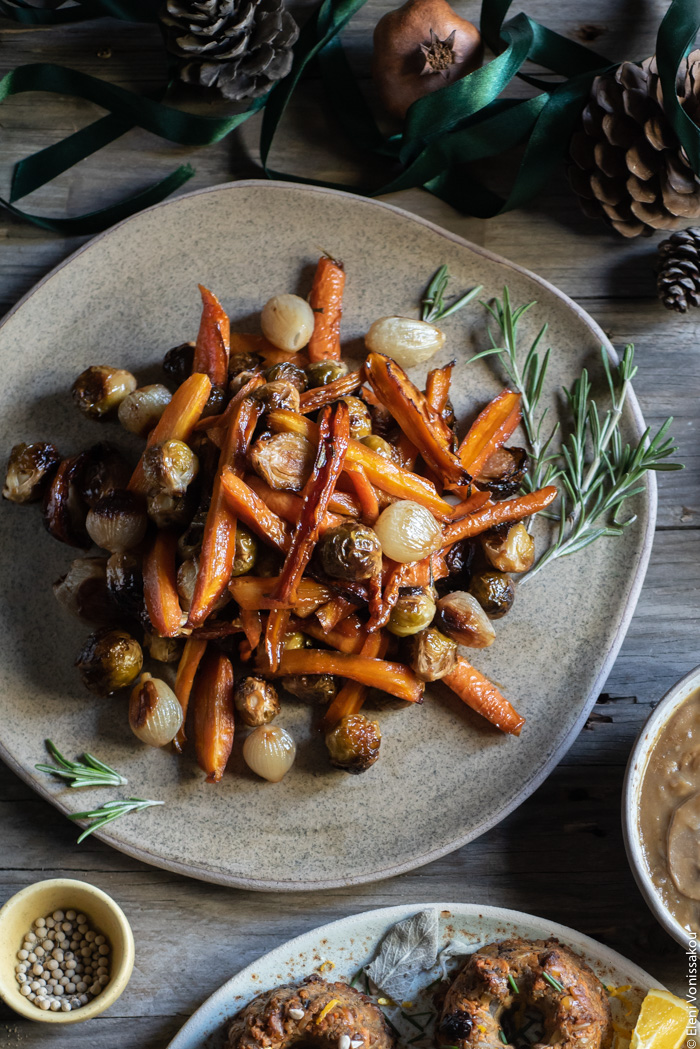 Definitely worth having on your Christmas dinner table! Try them with the Garlic Mashed Potatoes with Olive Oil and a Hint of Truffle.