A beautifully aromatic cake with olive oil, almonds, semolina, tangy lemon, and the gorgeous tones of cardamom and rose. No need for a mixer; this cake comes together in minutes, whether you are making it as a Vasilopita or just a delicious cake to enjoy any time of year.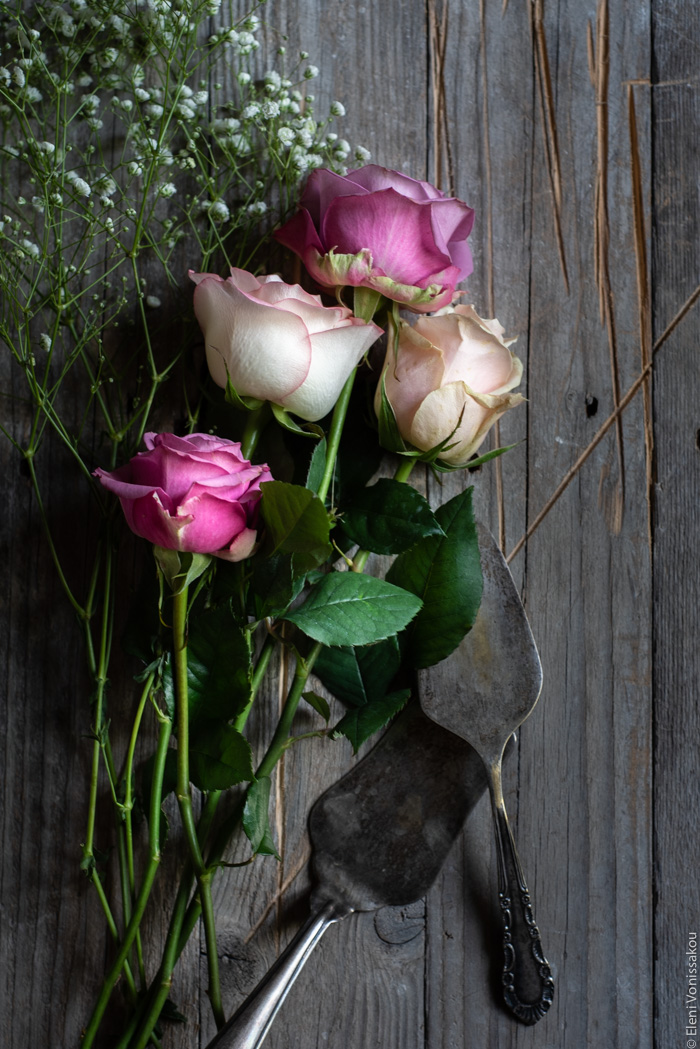 As you probably guessed, this recipe was supposed to be up before New Year's. The period just before Christmas was quite intense work-wise, plus I took on the task of cooking a NY's Day meal for my family, so posting this took a back seat. Then I spent some time pondering whether it made any sense to write about Vasilopita (Greek New Year's Eve cake) in the middle of January.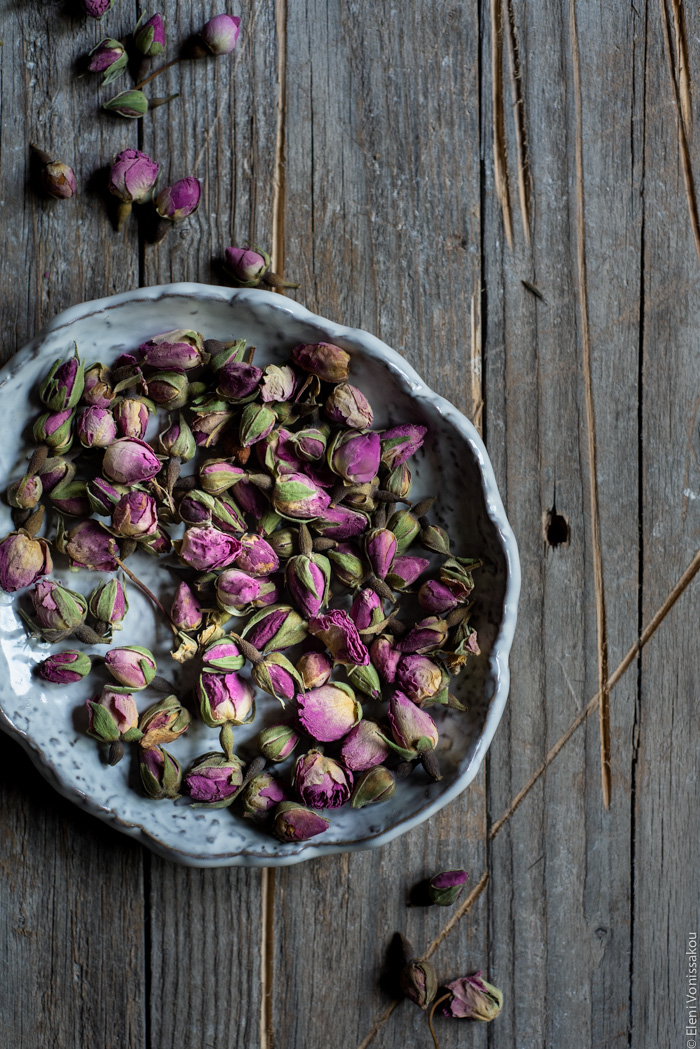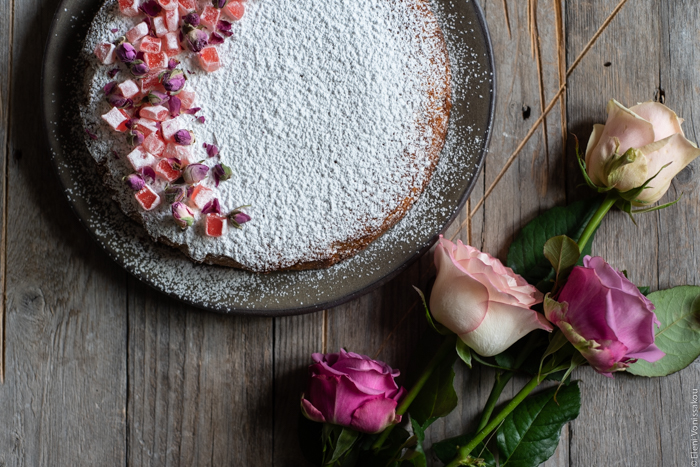 I decided to go ahead for two reasons. One – this is a delicious cake. I might have made it as a Vasilopita but that doesn't mean it can't be enjoyed any time of year. Two – Here in Greece we "cut Vasilopitas" as late as February sometimes (in offices, clubs etc.)! If you have no idea what I'm talking about check out last year's post where I explain more about it. And in case I've confused you, there is no standard recipe for this cake. Each household has their own and some people even like to experiment and make something new every year. So this is what I made, and we all loved it.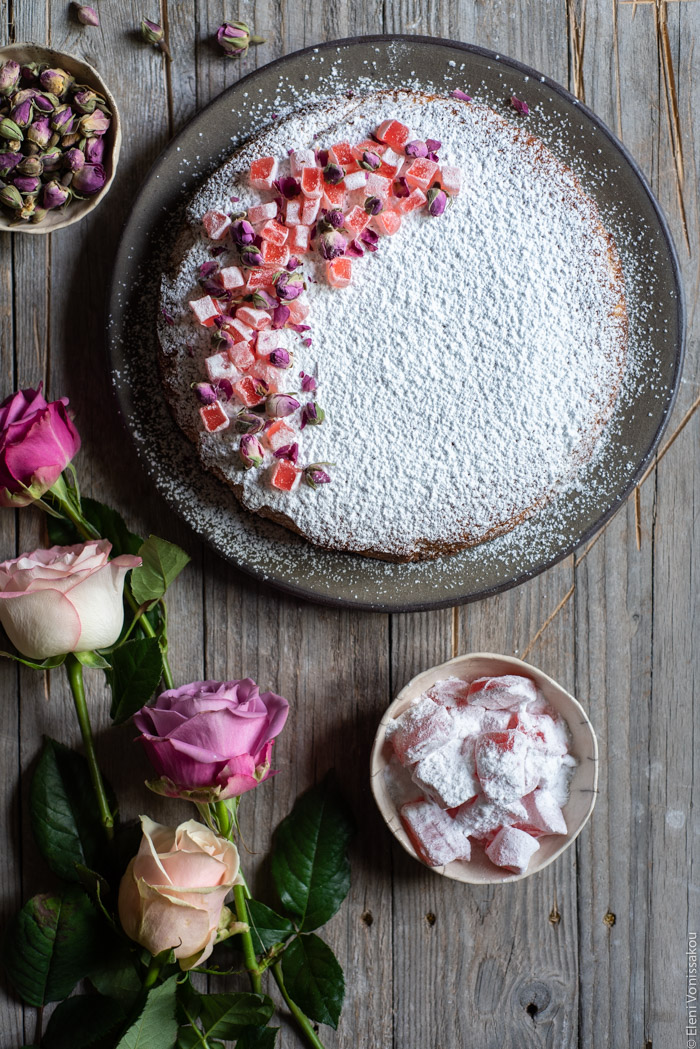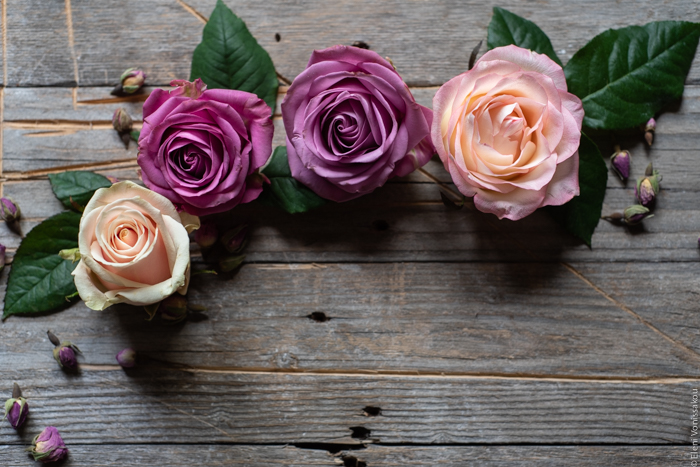 The idea came after I saw an Instagram post about Persian love cake. It seems there are several versions of this, but the one I saw had cardamom, lemon and rose water, and was made with almond meal. If you see my Vasilopita from last year, which has almonds, cardamom and mandarin, you will get how my mind made the connection. Also I'm going through a bit of a rose phase at the moment, so it didn't take me long to decide on these flavours for this year's cake.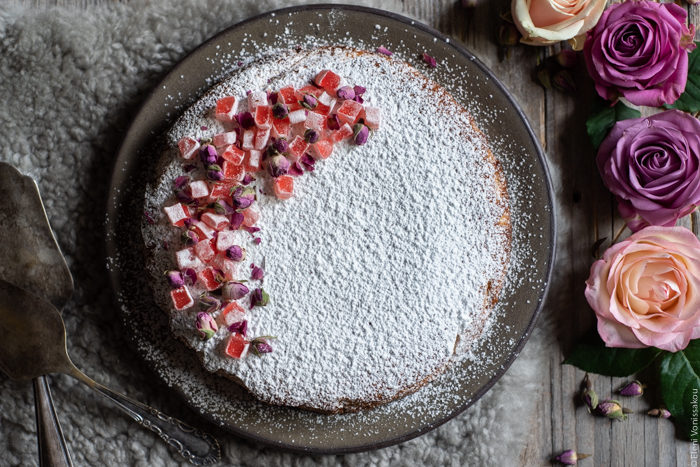 I went for an olive oil cake because I wanted something that would come together quickly and without the use of a mixer. If we're making this for New Year's, chances are we have a whole load of other things going on in the kitchen. You may think the combo of oil and almond meal is too much (almonds have their own oils) but in this case the result is far from heavy. To be honest with you, I don't know why this is. Maybe it's because there are less almonds than in other recipes, maybe it's because I've also added semolina… I am no expert, so I can't pretend to know the science behind this. What I do know is that the cake is delicious, and keeps really well. I hope you give it a go!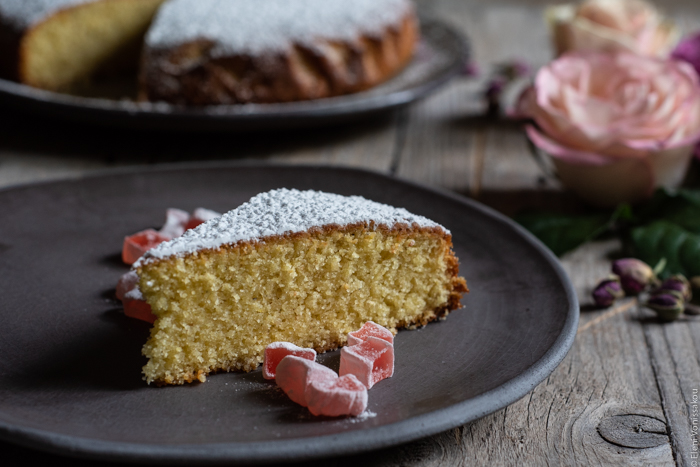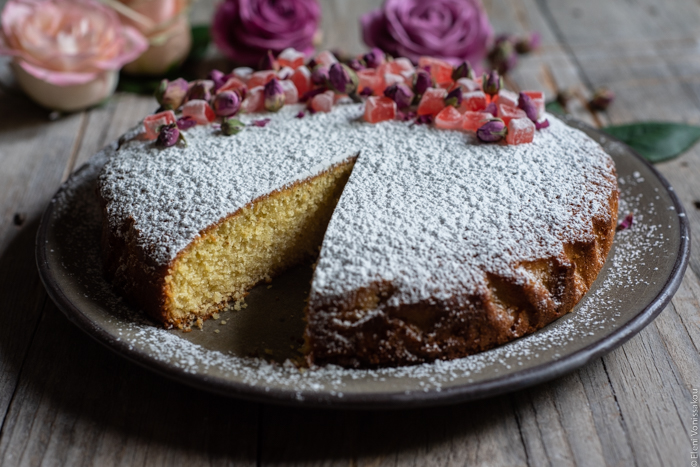 Don't forget, if you make any of my recipes I would love to see them. Please tag me on Instagram (@thefoodiecorner) or use the #thefoodiecorner hashtag so I can find them and share in my stories!