A delicious, aromatic cake with a dense yet soft and moist crumb, a citrusy fragrance of mandarins and a hint of warming spices. Vassilopita cake, with almonds, satsumas, cardamom and a pinch of ginger.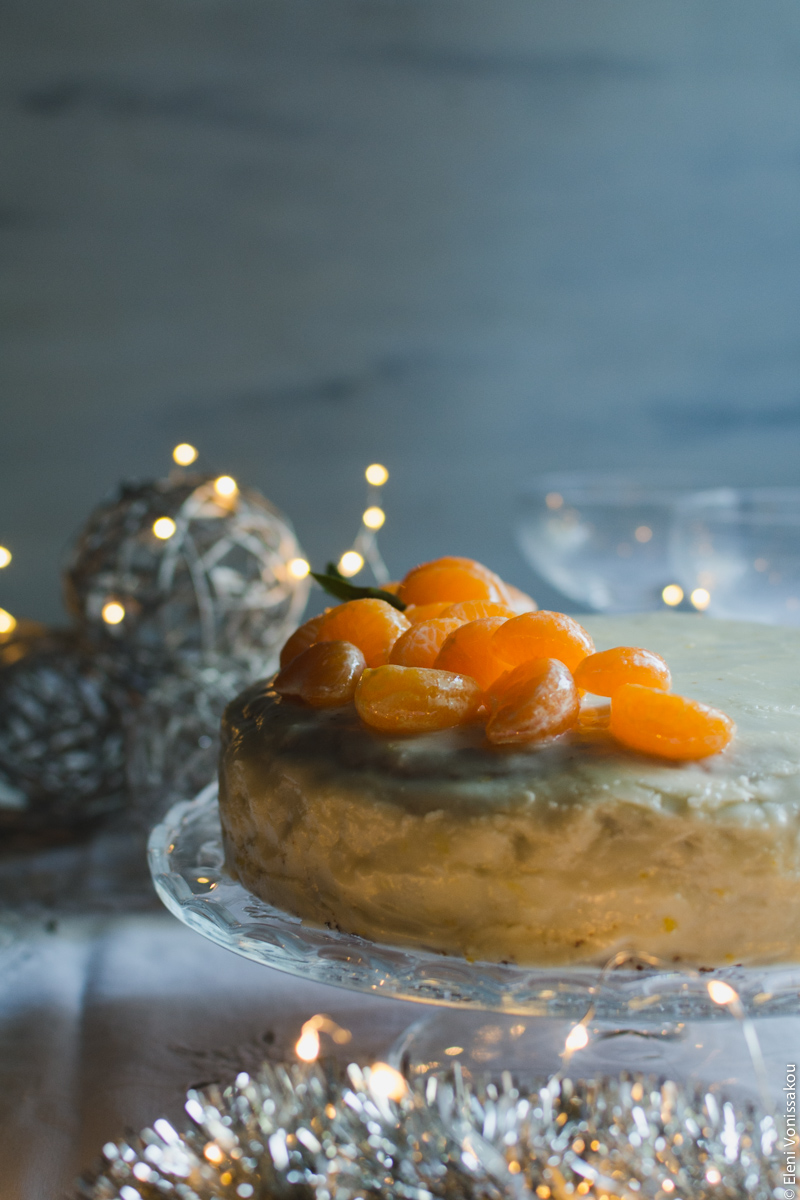 On New Year's Eve, Greeks usually have gatherings at home. Members of their extended family come over, they have a big dinner, and straight after the countdown they cut the cake. Before slicing, the head of the household announces whose piece it is, starting with one for the home, one for Christ, one for the Virgin Mary, maybe a few more depending on how traditional the family is (some will cut for "the poor person", St. Basil –the Greek Father Christmas- and other symbolic figures) and then one for each family member. The cake has a coin hidden inside, and whoever gets the coin has good luck all year.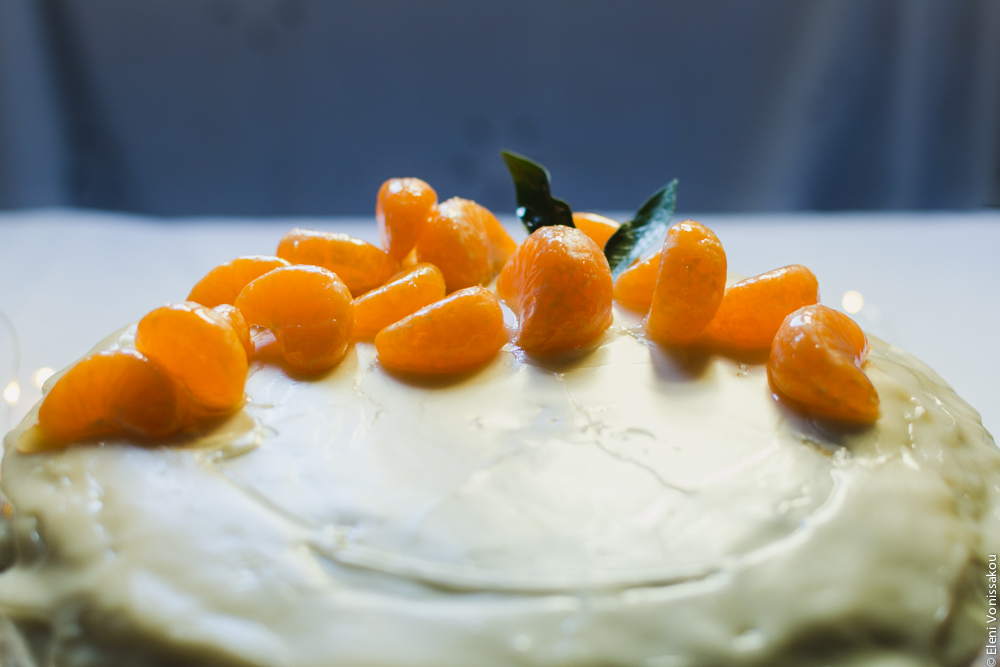 Vassilopitas are not only for families though. Almost all groups will cut a "pita" (pie) as we call it, for their people. Companies for their employees, sports clubs, scouts, associations of various types etc. Most will give a gift to the winner of the coin. I have won the coin maybe three times in my life, max. I am not one of those lucky ones. But that's alright. As long as the cake is nice!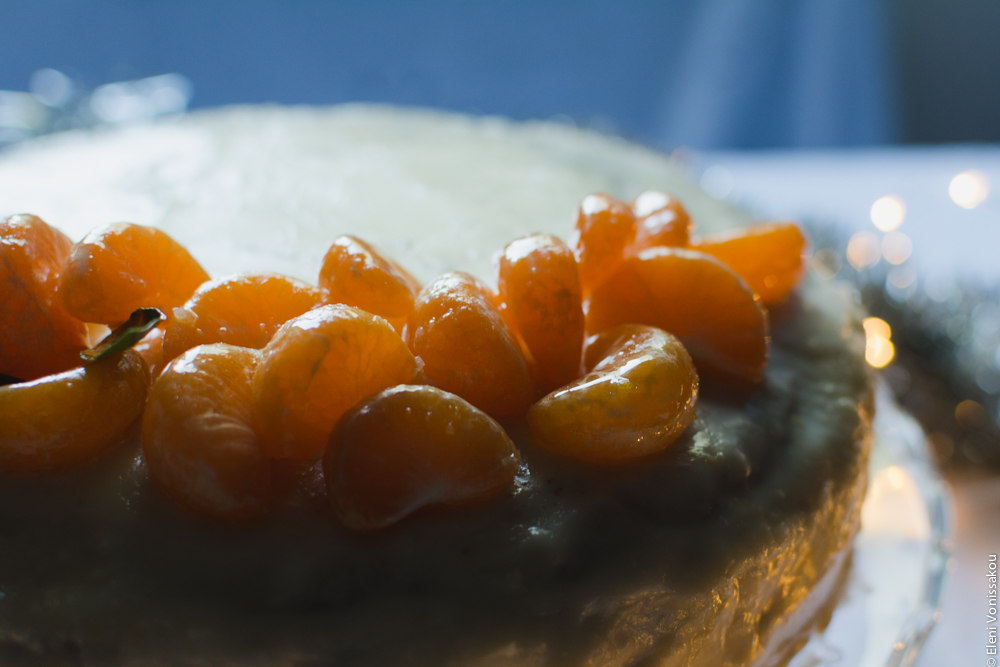 There are two main traditional vassilopitas. One is in the form of a sweet yeast bread (tsoureki) and originates from Asia Minor. The other is in the form of a cake, usually with orange. It often has almonds in it, and depending on the household, a variety of spices.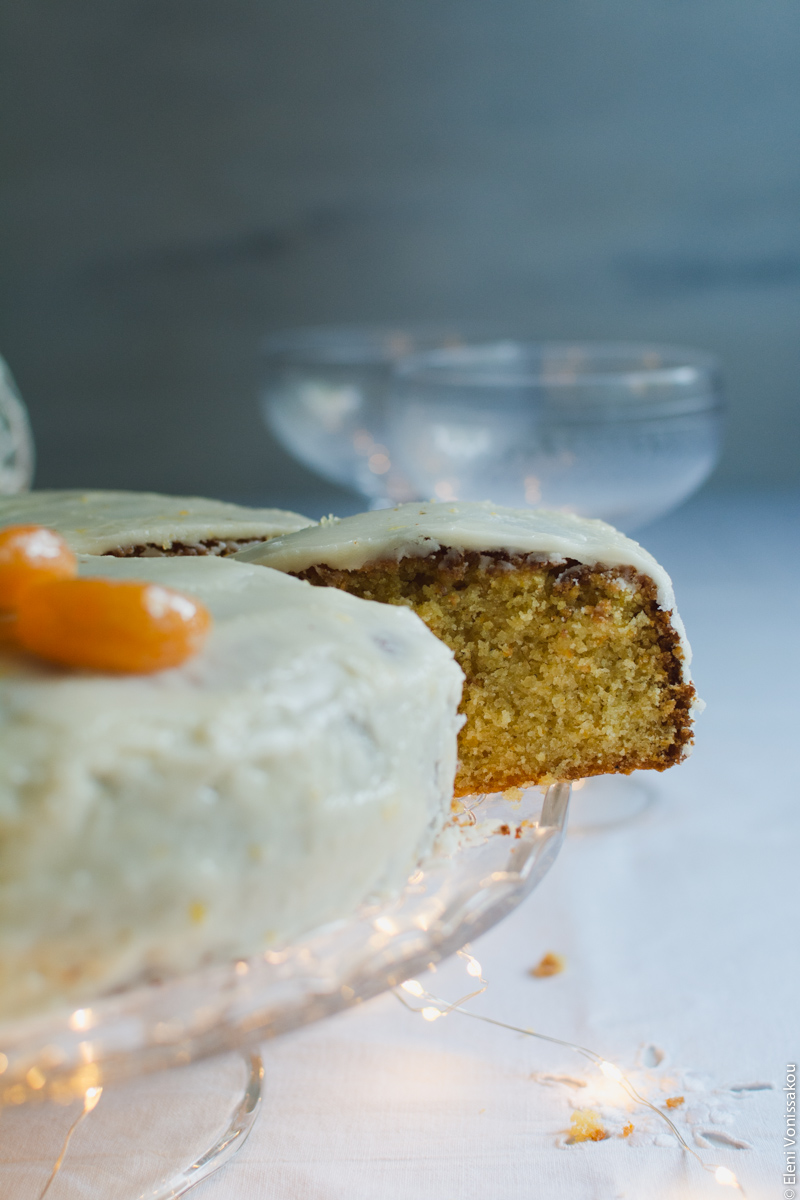 This year I've made a similar version, using mandarin instead of orange, and adding some cardamom and ginger. The almonds, which are ground into a fine powder, give the cake a very faint nuttiness, and help keep it moist for longer than regular cake. The mandarins, of which we use both zest and juice, give it a gorgeous citrusy fragrance and freshness. And the spices, well they make it even more interesting, giving it a little warmth but without interfering with the flavour. Traditionally cake vassilopita is covered in a simple, light dusting of icing sugar, although in recent years one finds many different topping versions such as sugar glazes (citrus or vanilla), white or dark chocolate frosting and other variations. I opted for a mandarin glaze because it's just delicious and the crisp tartness suits the cake perfectly.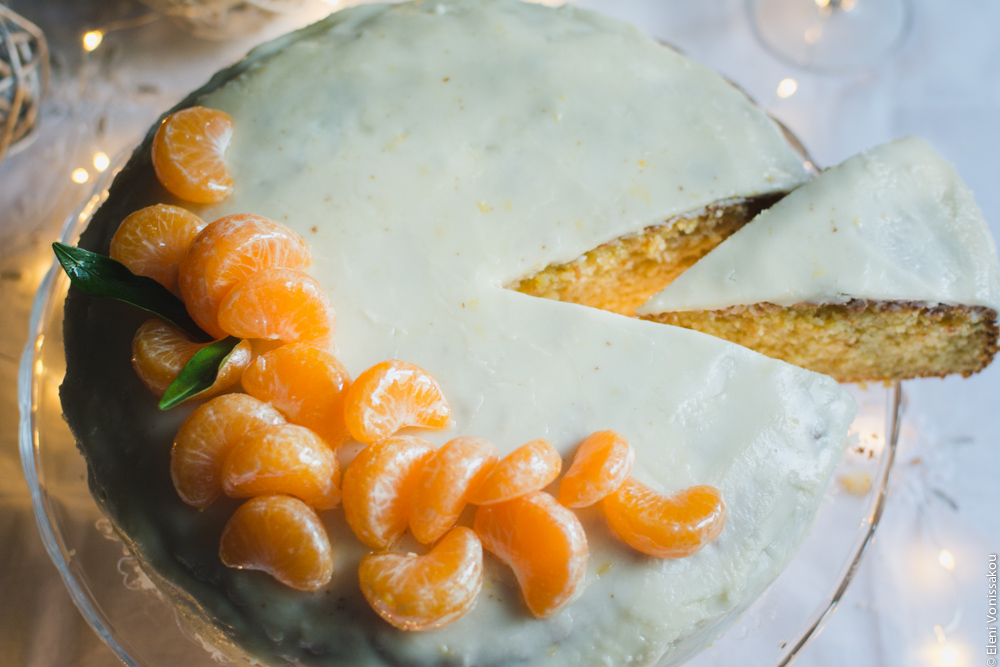 It's a really nice tradition, the "cutting of the pita". It's something everyone looks forward to, and even if they haven't baked a vassilopita themselves, people will buy ready-made ones in bakeries. I doubt there are many households in Greece that don't have a pita on the table on New Year's Eve!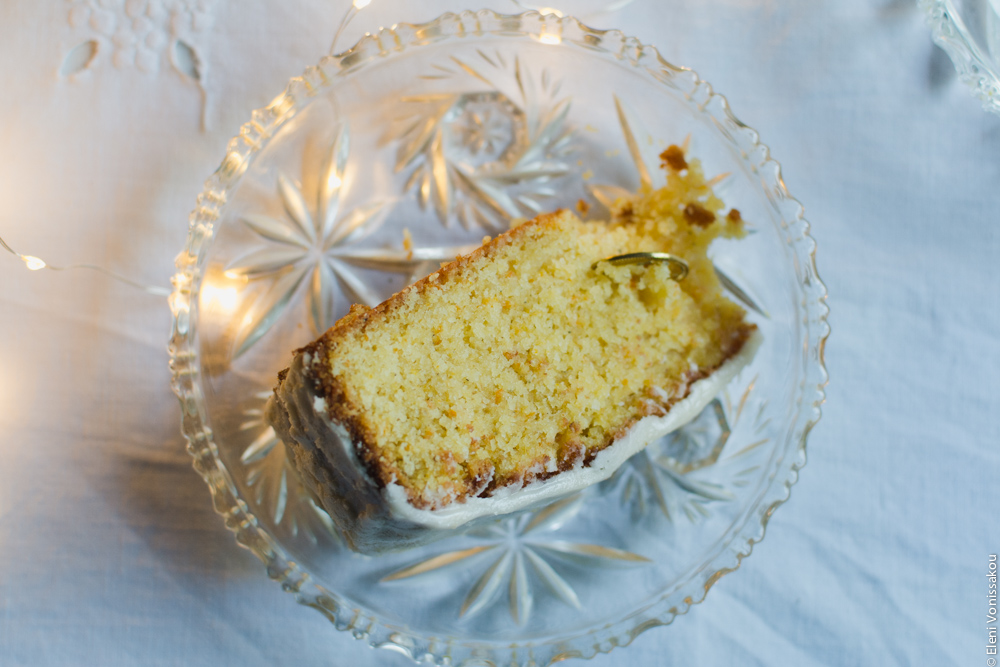 Happy New Year everyone! May we all do a little more of what we love in 2018!