A super flavourful dish with roast Brussels sprouts, wine soaked shiitake mushrooms, toasted pine nuts, pangrattato (fried breadcrumbs) and pomegranate, all mixed up with whole wheat pasta. A festive yet sensible meal, perfect for getting into the Christmas mood while staying on the healthy and light side (as long as you don't overdo it with the breadcrumb thing...).
This is delicious. It's full of flavour and savoury goodness.
Brussels sprouts. Have you tried them roasted? You must. With balsamic vinegar. Yum.
Shiitake mushrooms. Where have you been all my life? I think I've tried them before, but I've only just realised I'm in love with them. Soaked in wine of course.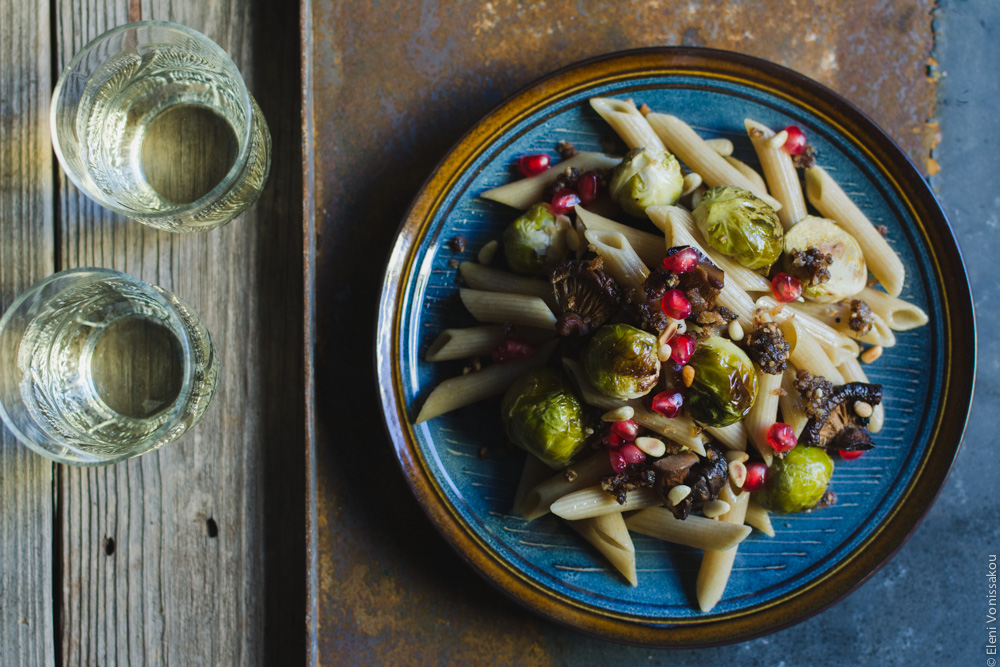 So they came together in a pasta dish and it was gorgeous. Then I couldn't leave things alone and I made a pangrattato to go with. Pangrattato is my new favourite word. And pasta topping. It's fried bread you guys.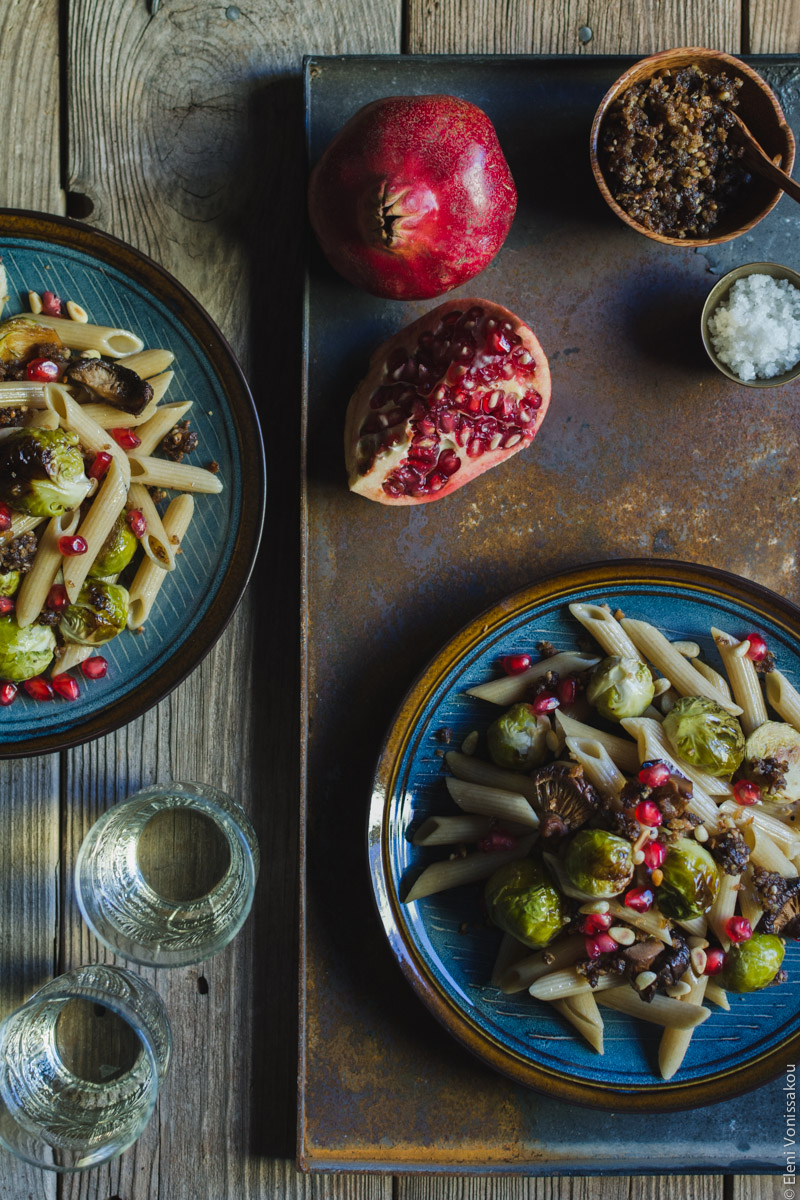 Pine nuts? Check. Toast them lightly and throw them in because they make everything better.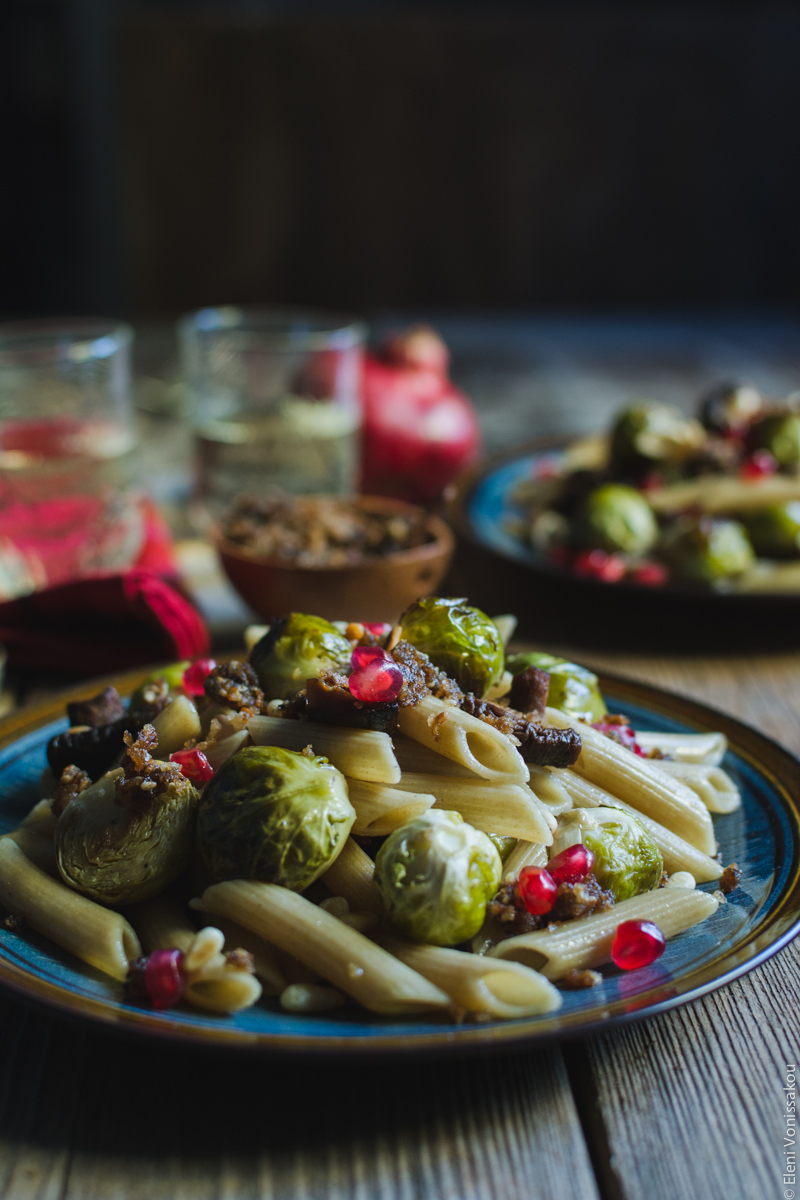 Finally, pomegranate. Can I confess something? I needed it for the colour. It goes, it tastes nice, but it's not vital. If you're taking a photo of your dish, sprinkle some on it. Otherwise you won't miss it, lovely as it is. There, full disclosure!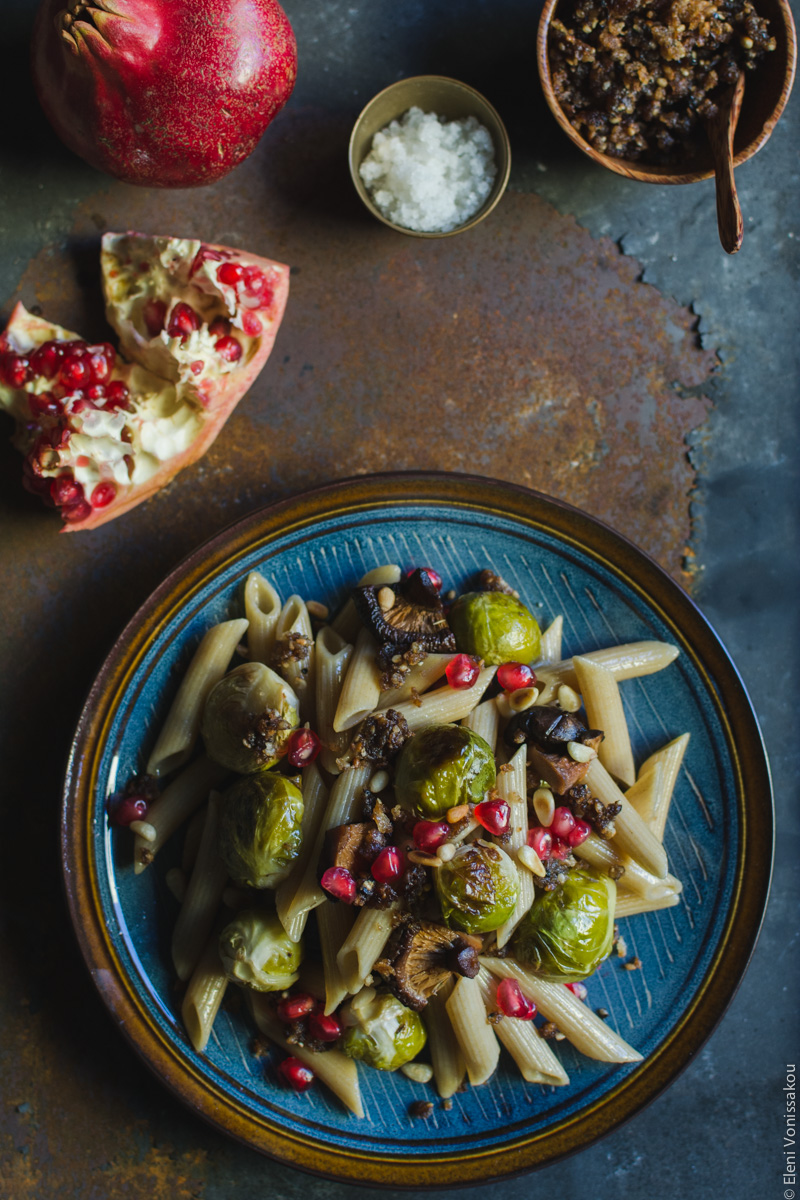 I'll be off now, I have a bowlful waiting for me.