Delicious tarts with a thin crunchy crust, filled with an easy homemade pear chutney and topped with a choice of intense blue cheese or salty, rich Greek kefalograviera.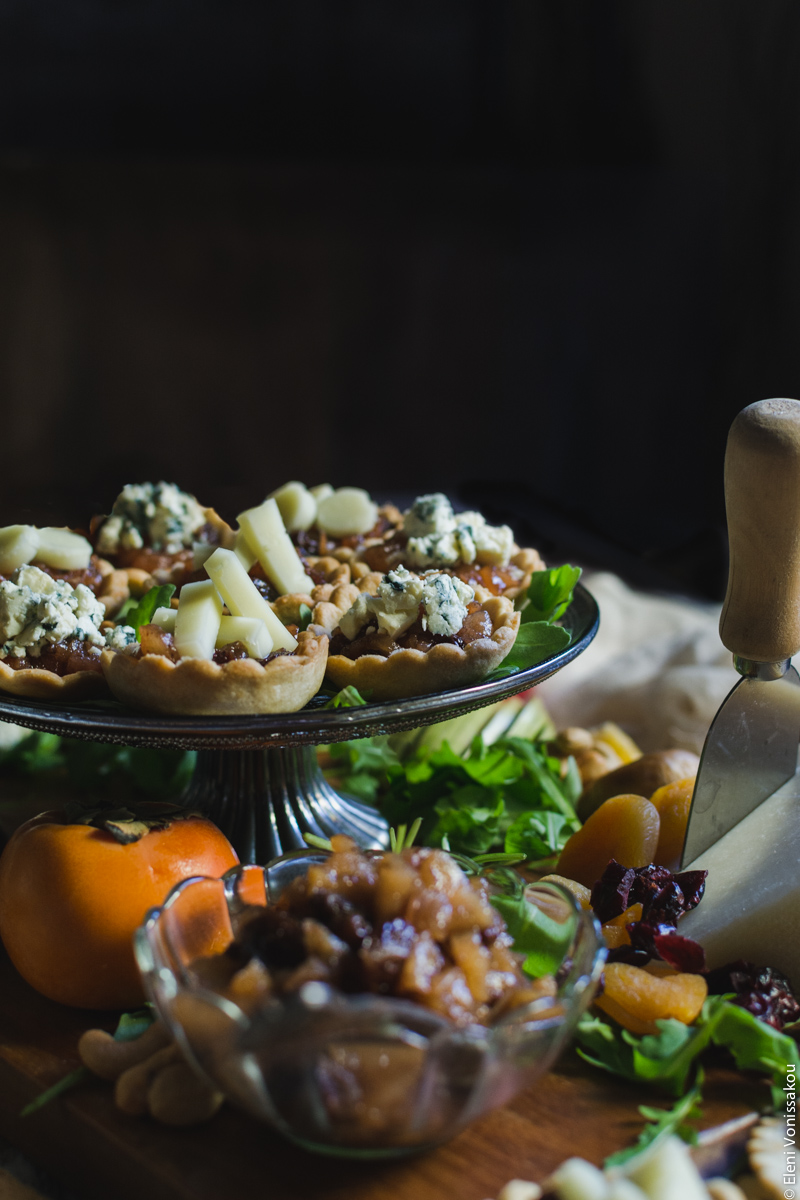 Do you like mince pies? No? This is your absolute best alternative. They look similar, and have a Christmassy feel to them. And more than that, they are just plain delicious.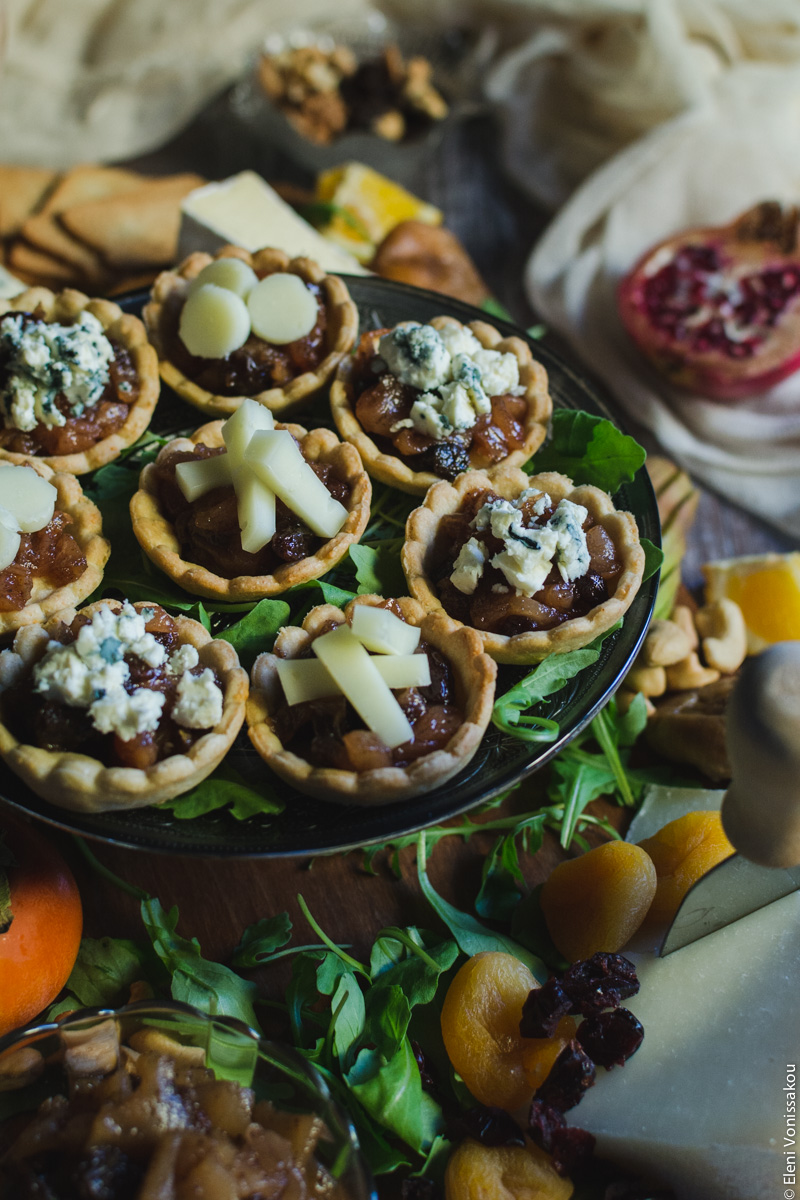 They are also quite easy to make. This dough is nice and simple, and the pear chutney is super easy to throw together. Actually, you could make that well in advance – it would taste nicer that way as chutney needs some time to mature – and just prepare the pastry cases either on the day of serving or the day before (and store in an airtight container).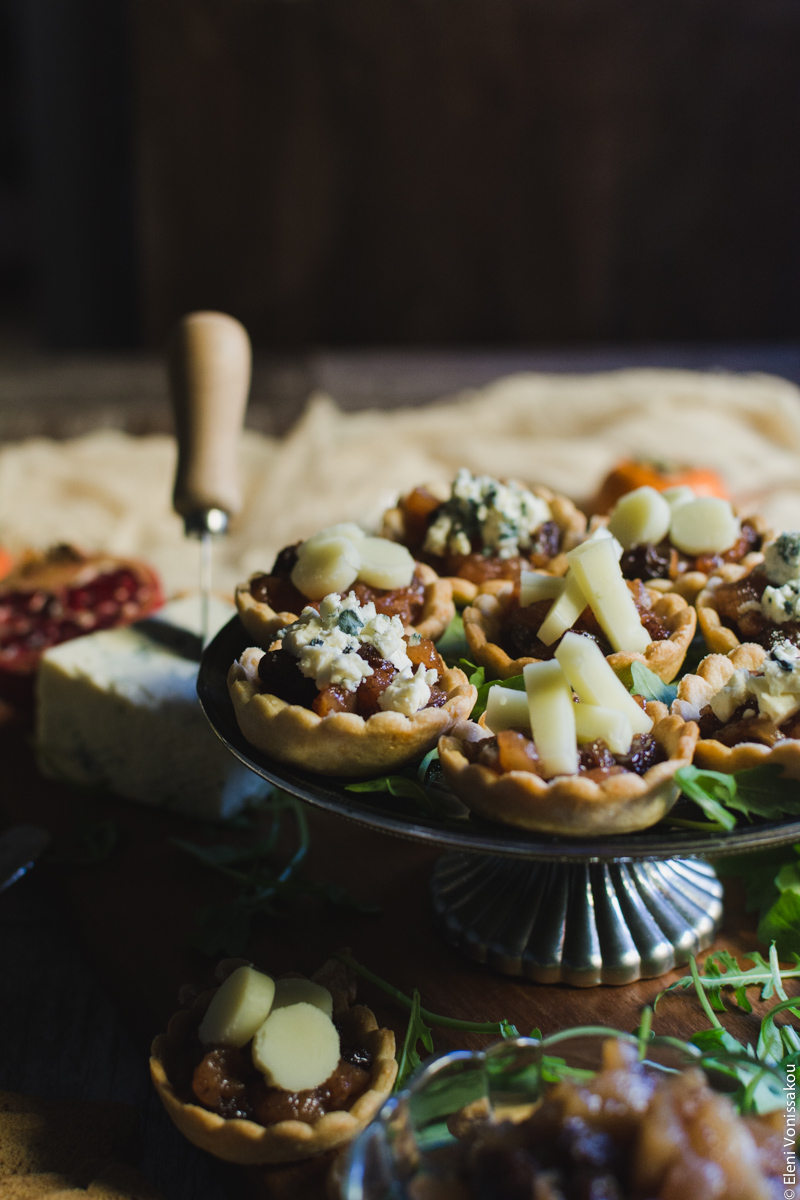 These tarts are a great addition to a cheese board, as you might have guessed from my photos.
You can use any cheese you like as a topping, but the two cheeses I'm suggesting are really really good with the chutney. The blue cheese gives you that explosion of flavour when you bite into the tart, and the kefalograviera has a mellower taste but its saltiness and rich flavour is a perfect match to the sweet and tangy pear chutney. Kefalograviera (a Greek deli would be the best place to look for it) is similar to gruyere, so if you can't find it substitute it with that.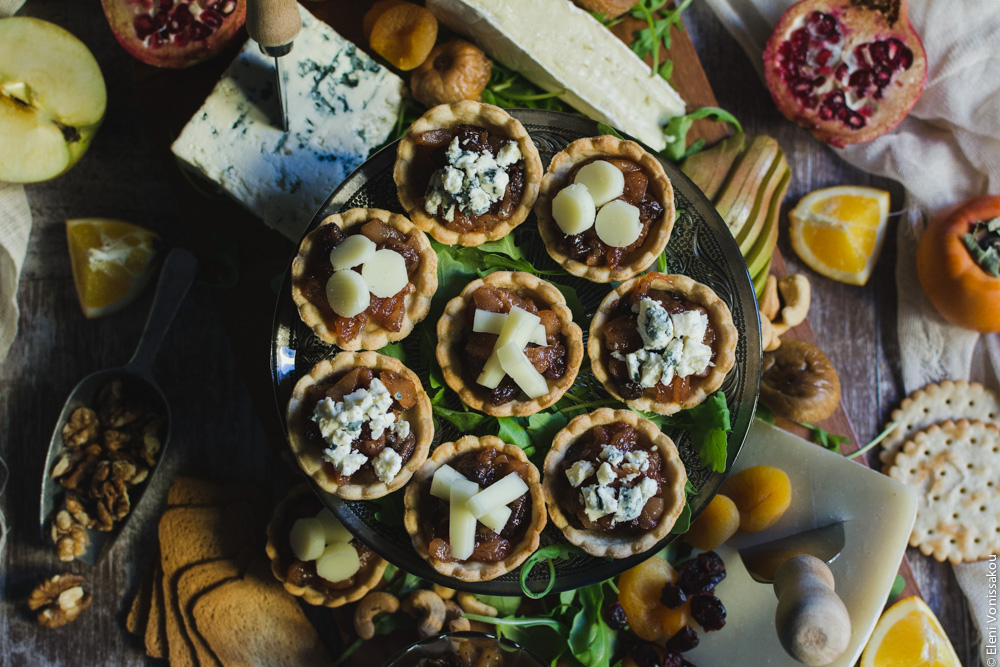 The pastry is enough for 12 thin cases, and you should have some left over. With that, you could make some extra, bite sized cases in a mini muffin tin, or bake a small gallette with any filling you feel like. I did the mini version, so cute…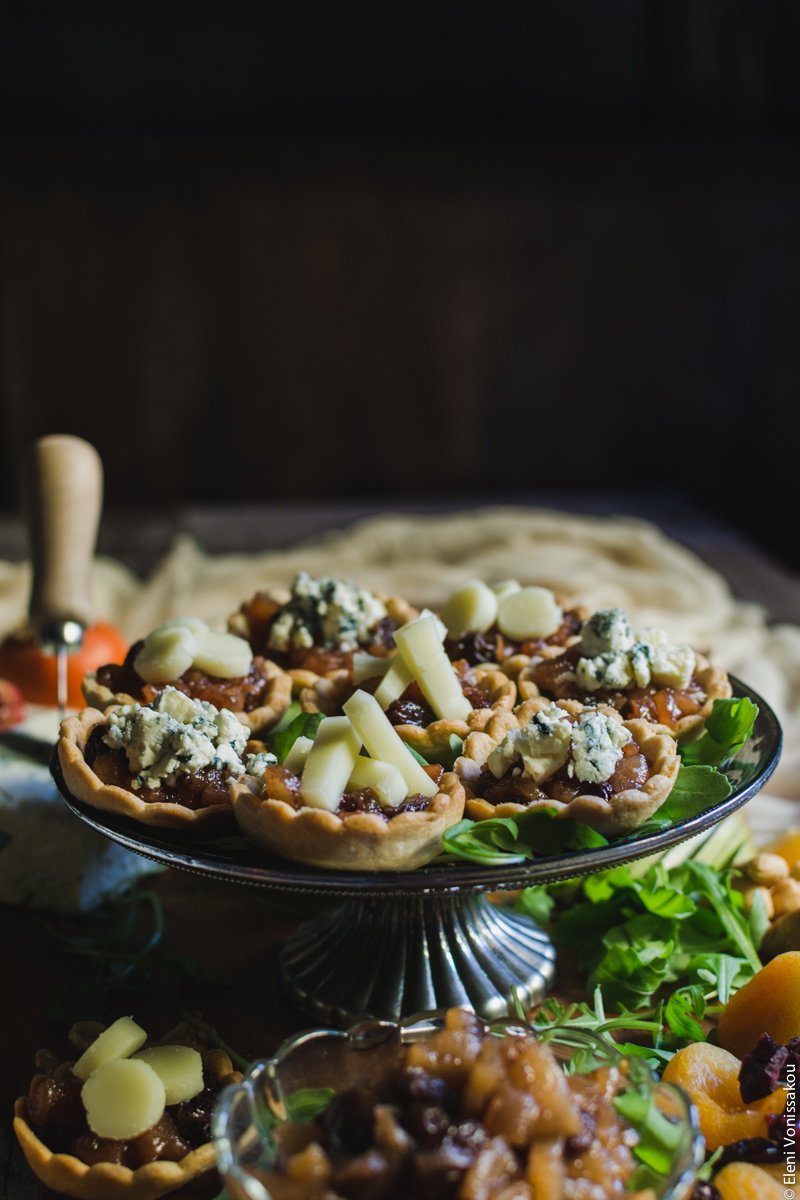 So, get some nibbles that you really like, pile them up on a nice platter, and serve them with your favourite wine and these fabulous savoury tarts. Party food sorted!