Delicious meat sauce, almost a Bolognese, with minced (ground) turkey breast instead of beef. Loaded with veggies, this sauce is nutritious, filling and very tasty. Preparing it in the slow cooker means it's also the easiest sauce ever!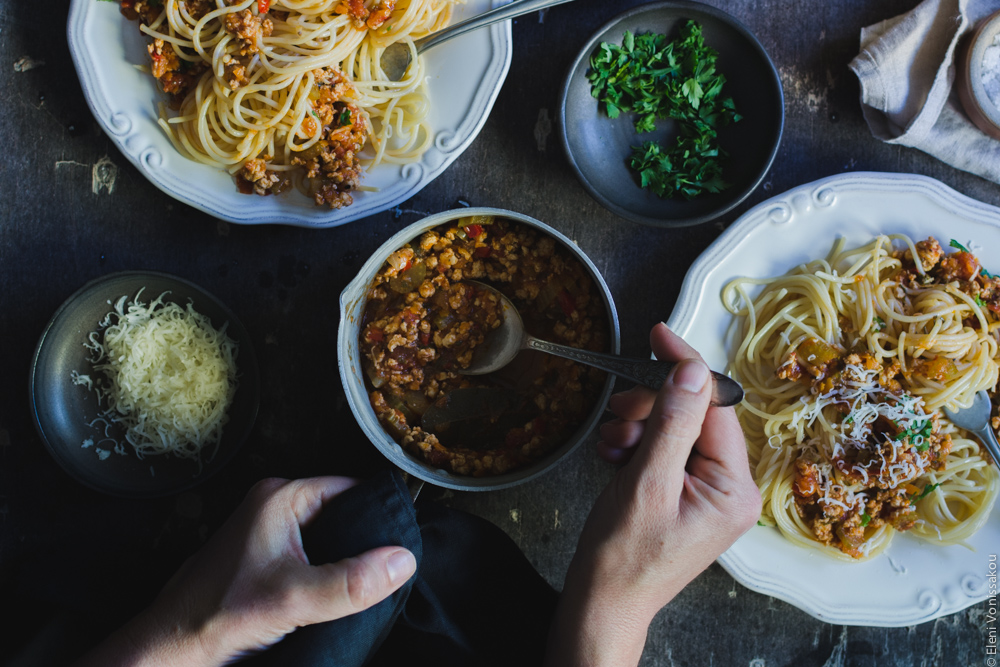 Hi all! I hope you still remember me!
Yes, I've been feeling very guilty about these huge delays in posting my English recipes. This meat sauce has been up on the Greek side since last week I don't even remember when, and I only got round to starting this post last night. So, sorry guys. But better late than never, right?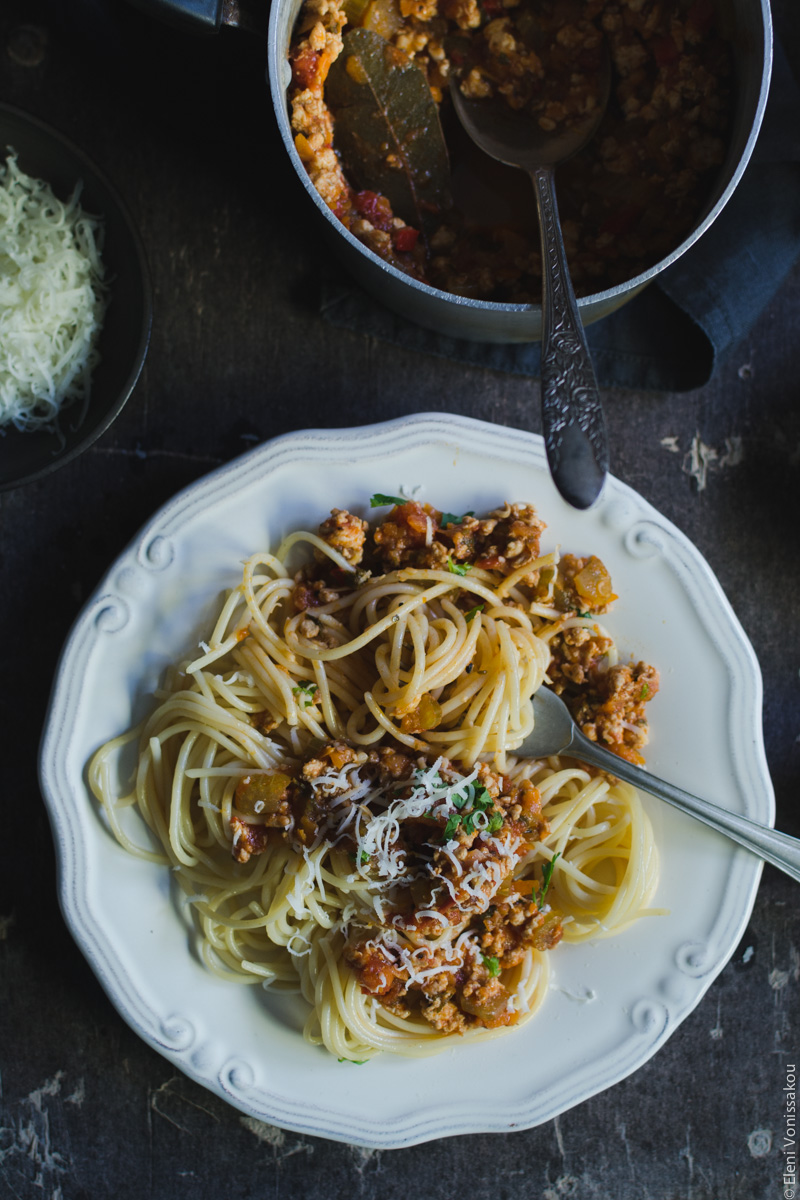 So the meat sauce. It's delicious. It's also nutritious and filling, and super easy. I tried it both the slow cooker and also in a saucepan the traditional way. It's just as good, although the slow cooker method… yes, you guessed it… is waaaaay easier.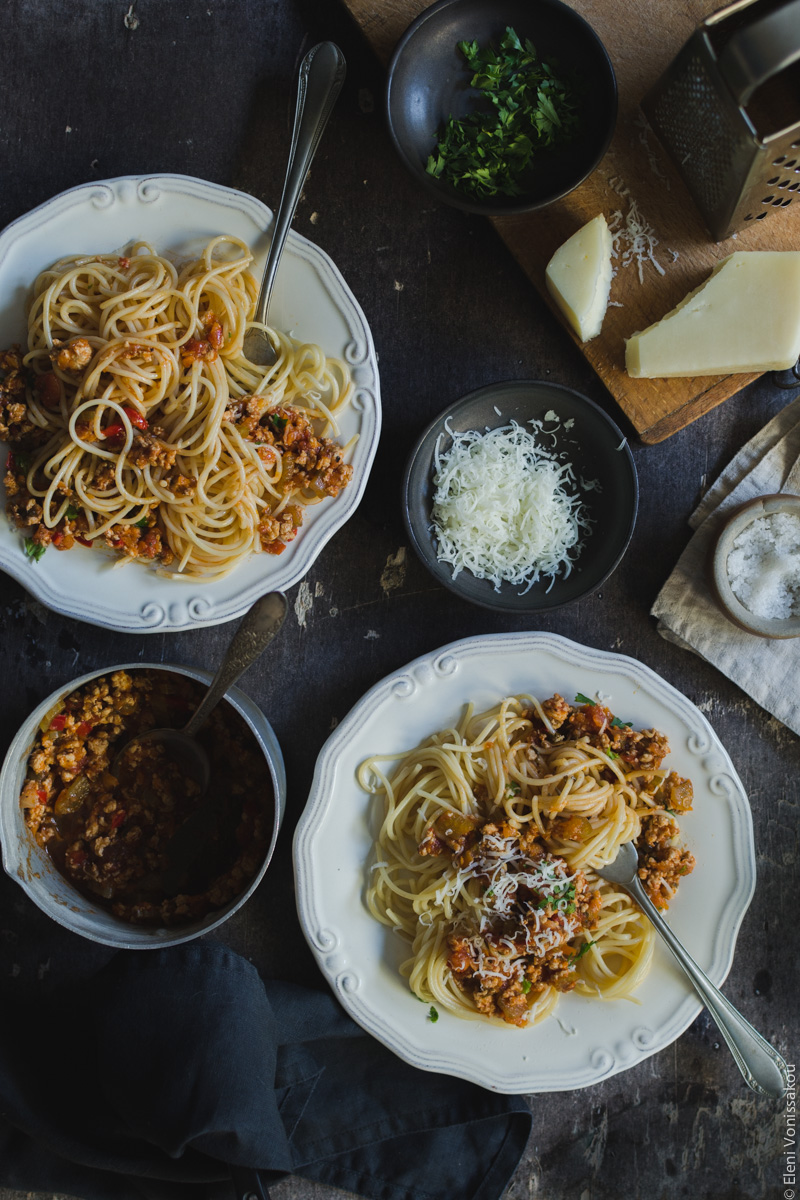 If you remember one thing from this post, let it be this. Turkey meat does not need browning before slow cooking! Honestly! What a life saver! I love a good Spag Bol with beef, but you really really have to brown beef before slow cooking it. Otherwise it kind of turns to liquid? I can't explain it, it just gets too soft and mushy. But this doesn't happen with turkey. Yay! So, this sauce comes together with my all-time favourite method. Throw it all in and go about your day. Just one stir a couple of hours after it starts, to break up the meat. That's it. Brilliant.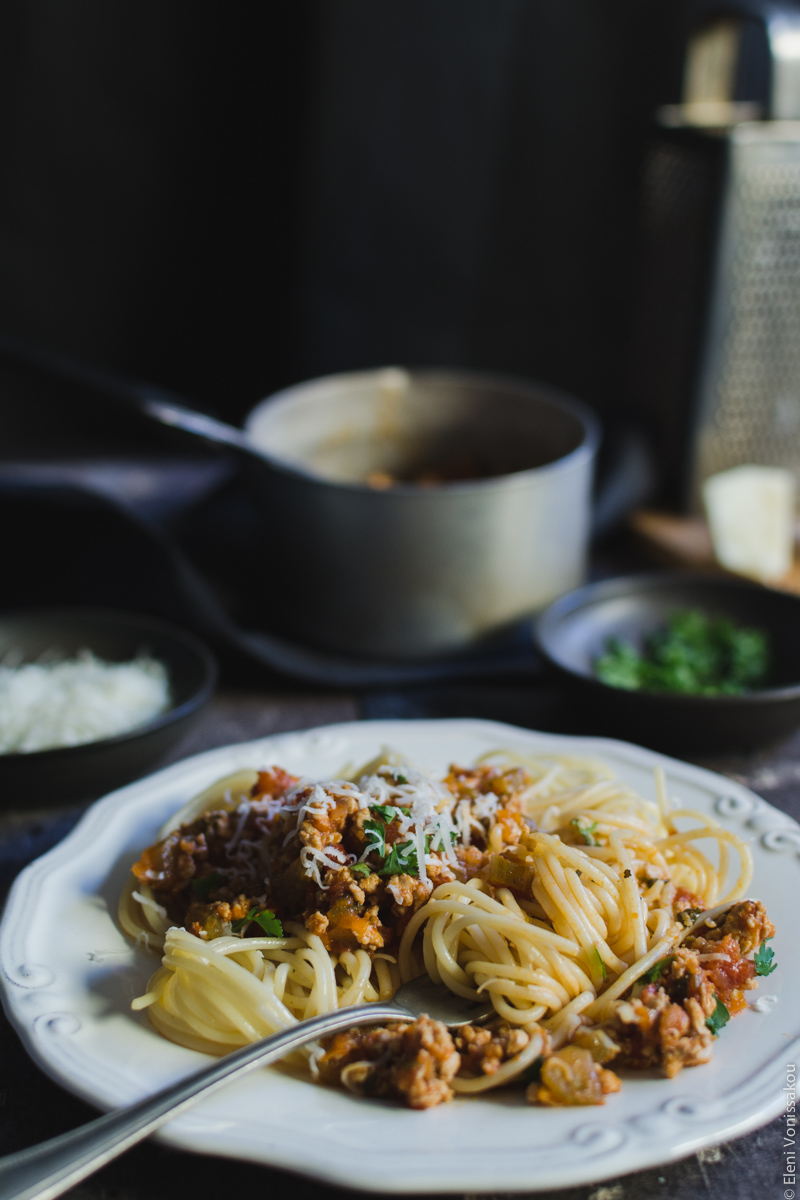 If you're wondering what to make for dinner tomorrow, here you go! Pasta with Turkey Bolognese!