A hearty but delicate version of Greek fish soup with fresh cod, vegetables such as potato, leek, carrot and celery, and the wonderful citrusy aromas of freshly squeezed orange and lemon juice.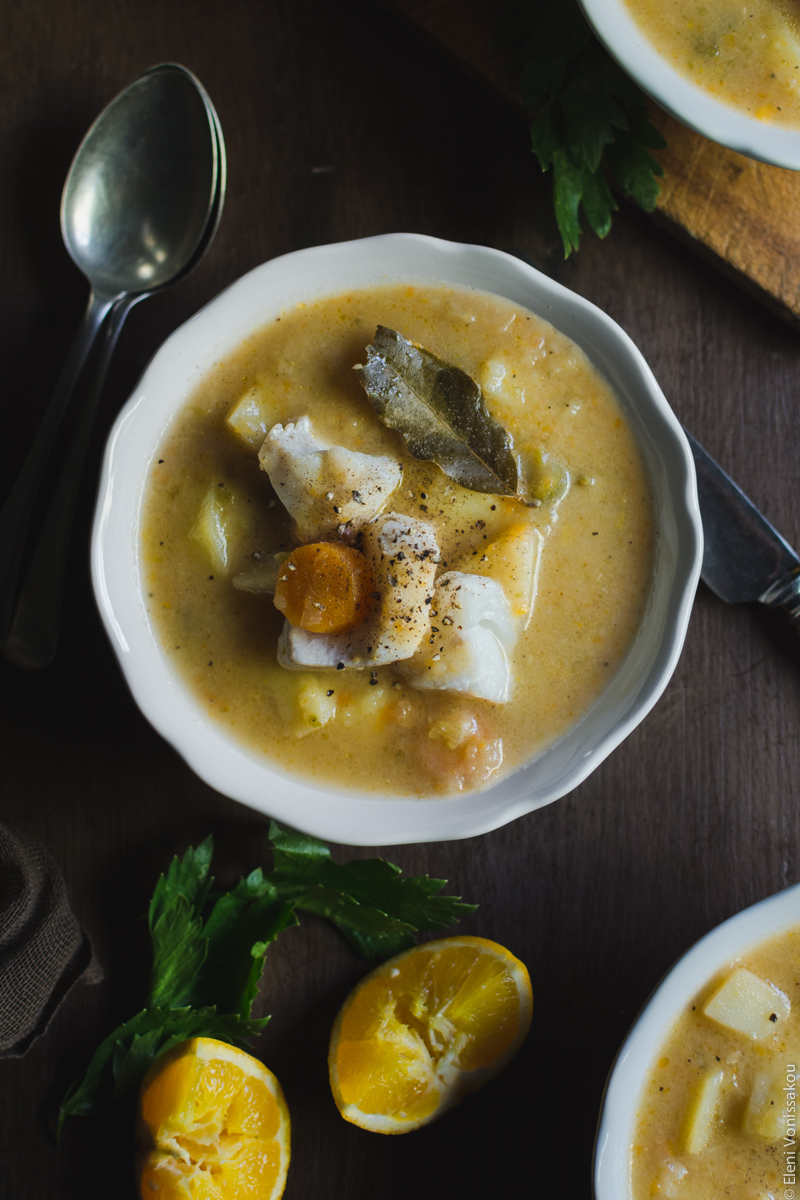 I've been meaning to try and make fish soup for a while now. I really love ordering it when I see it on restaurant menus, so when the opportunity arose for me to make one for a client, I grabbed it.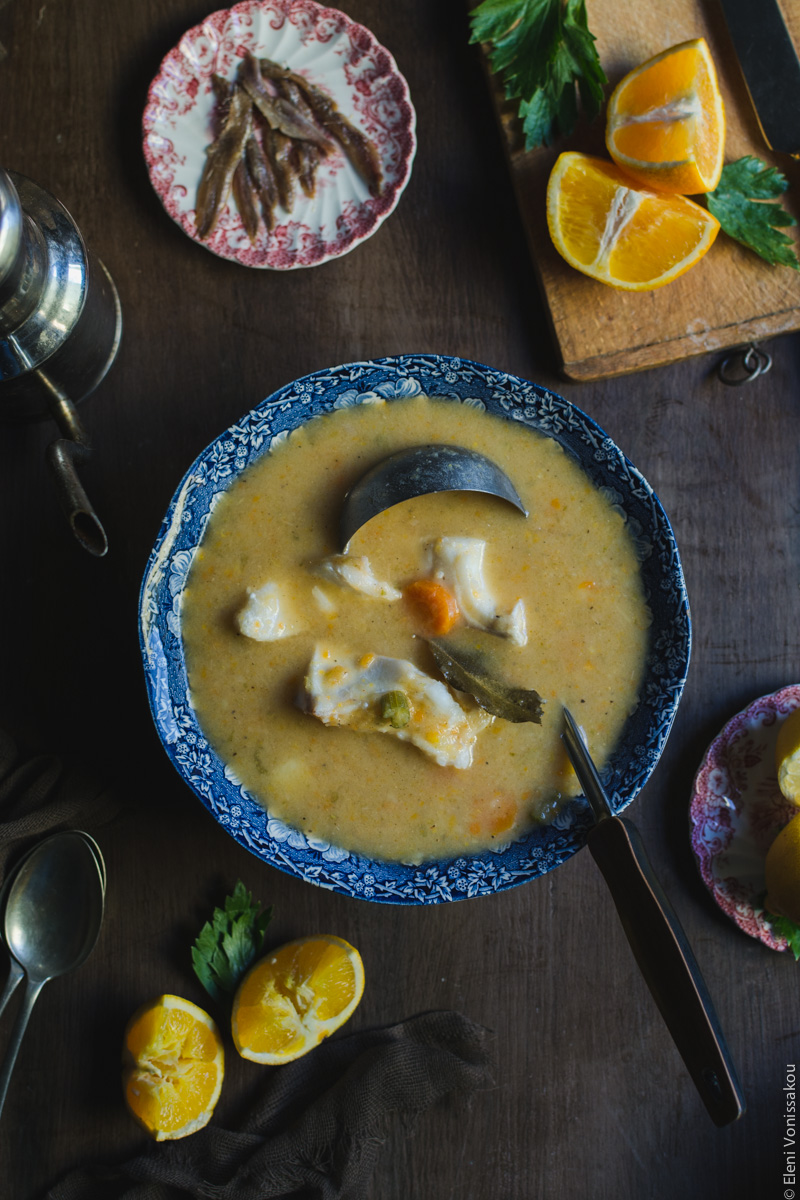 Most Greeks make a classic version, with fish (usually whole) and veggies. I wanted to give it a little something different (as usual) and I also wanted to make the procedure as simple as possible. The thing about fish soup is that really, a whole fish is much better for making tasty stock. But, this creates issues with bones getting in the soup, and is generally a bit of a nuisance.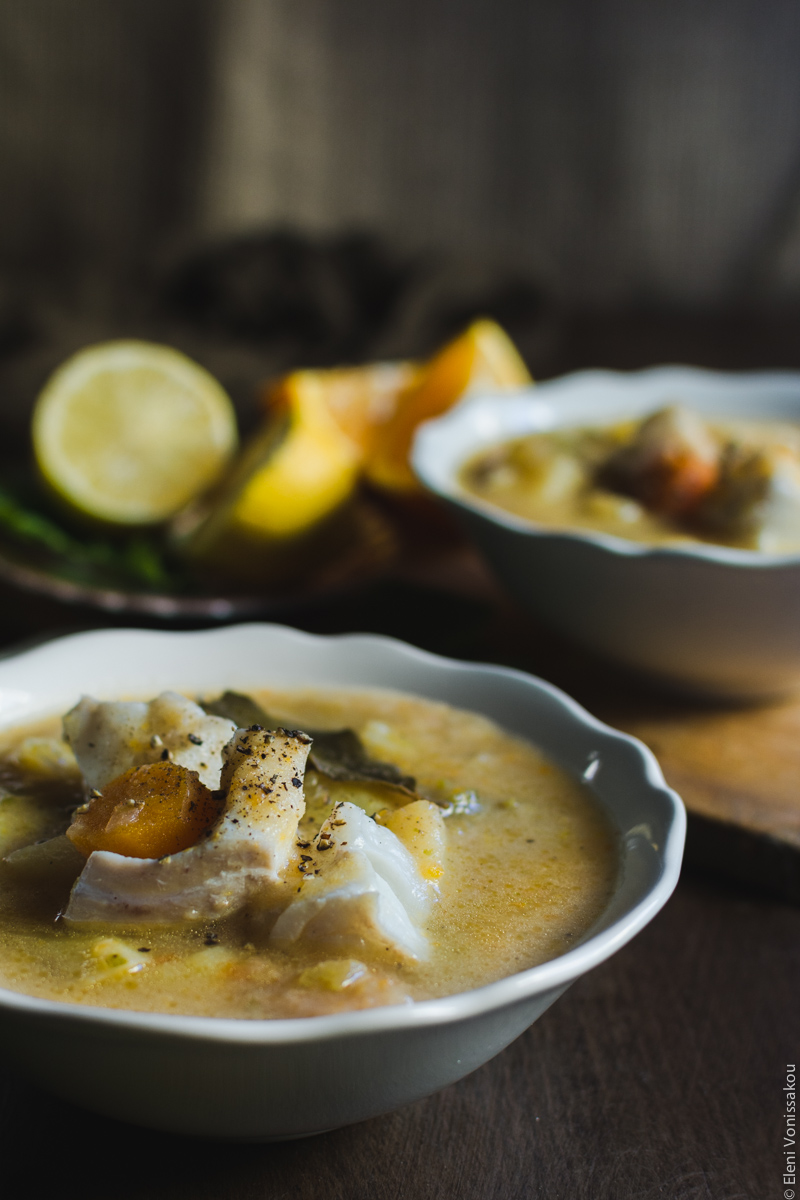 So I thought of something else. I used small fish which we call "boiling fish" here in Greece, in order to make a quick stock in the beginning. These aren't for eating; I boiled them into oblivion and then discarded them as they had given all they had to give. Then I added fillets of large cod and after they were done I took them out in order to boil the veggies. I returned the cod to the saucepan at the end after I picked out the bones. This is actually quite a straightforward procedure, as cod fillets are super easy to clean. If you can't find "boiling fish" you can just omit them, and use slightly less water for the soup. Or you could use homemade or good quality store bought fish stock instead.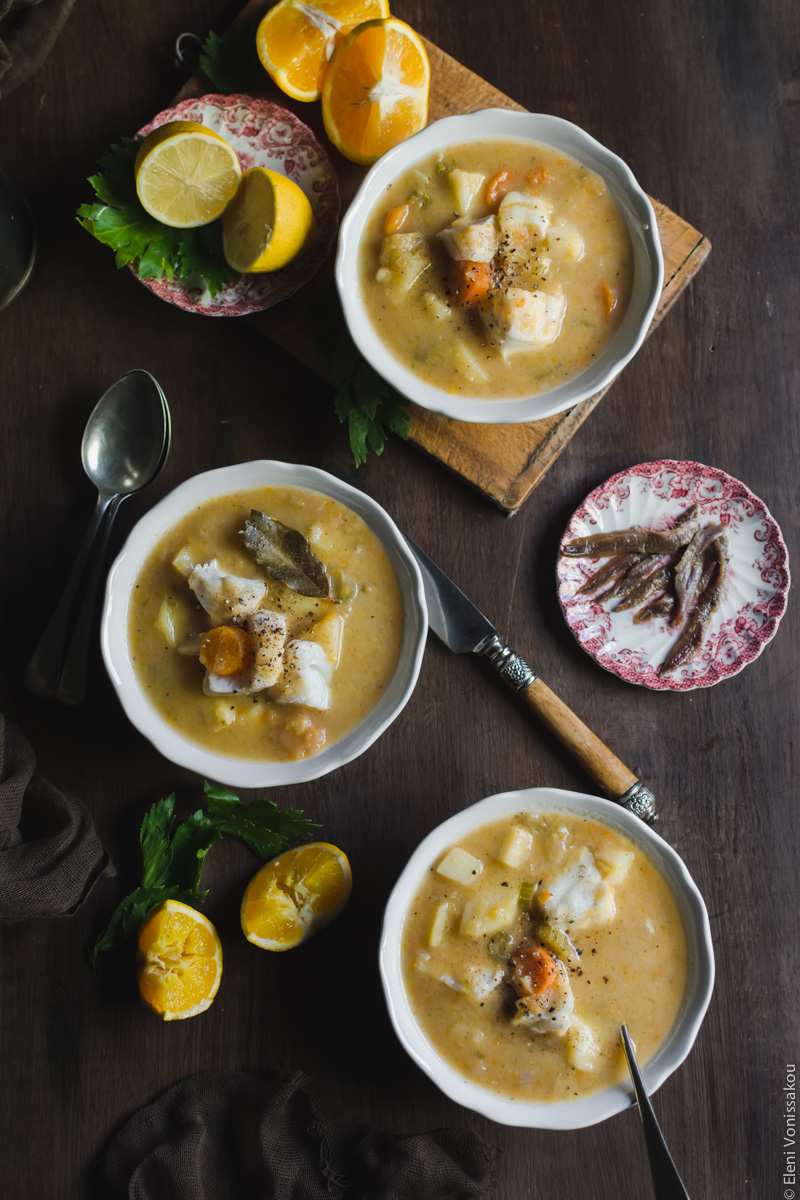 Other tweaks to the classic Greek version are the addition of orange juice (it's delicious) and just a touch of spice with some paprika and powdered coriander. To serve you can add some tabasco to make it a little spicier, or more juice – either orange or lemon (or both) depending on your tastebuds.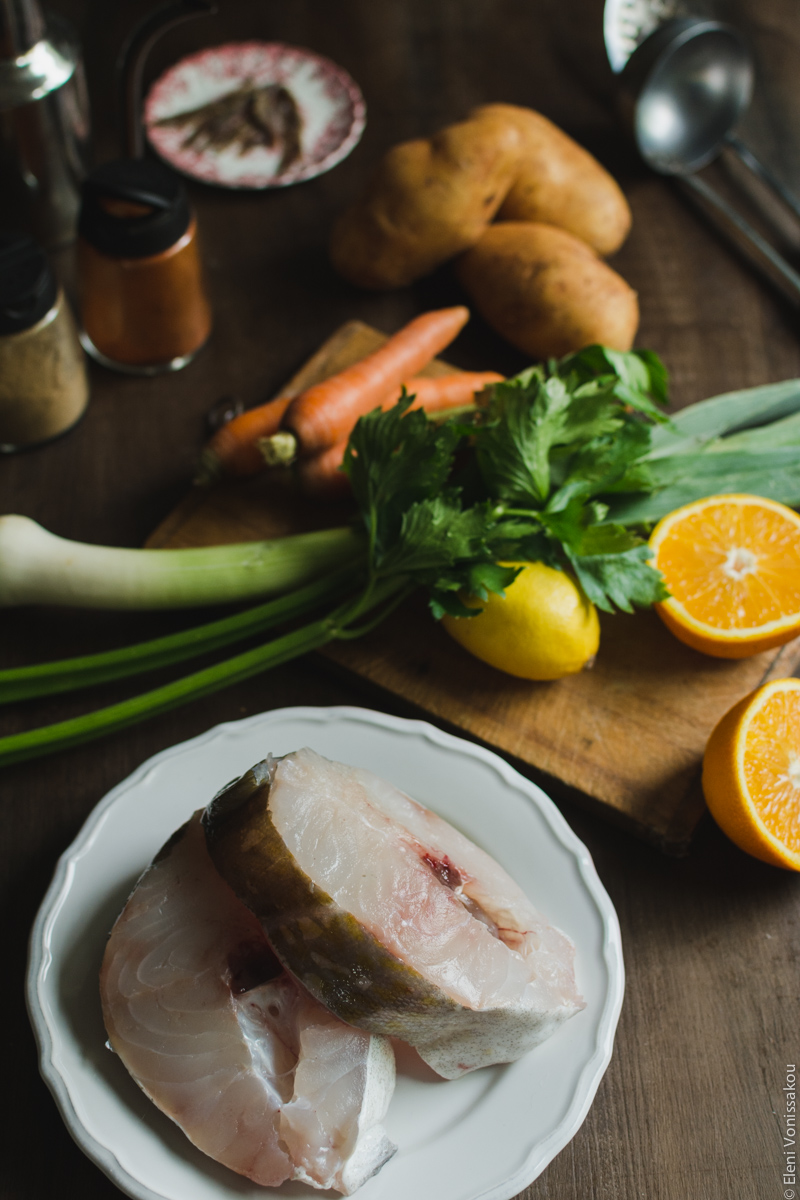 Fish soup is the perfect autumn or winter meal. Hearty, wholesome, and very tasty. Just right for cold evenings. Not that our evenings are particularly cold yet… We're still waiting!