A wonderful citrus fruit platter ideal for breakfast, brunch or refreshing snack. Oranges, blood oranges and grapefruit are paired with coconut yoghurt, nut butter, seeds and delicious freeze dried acerola for juicy, sweet and tangy deliciousness.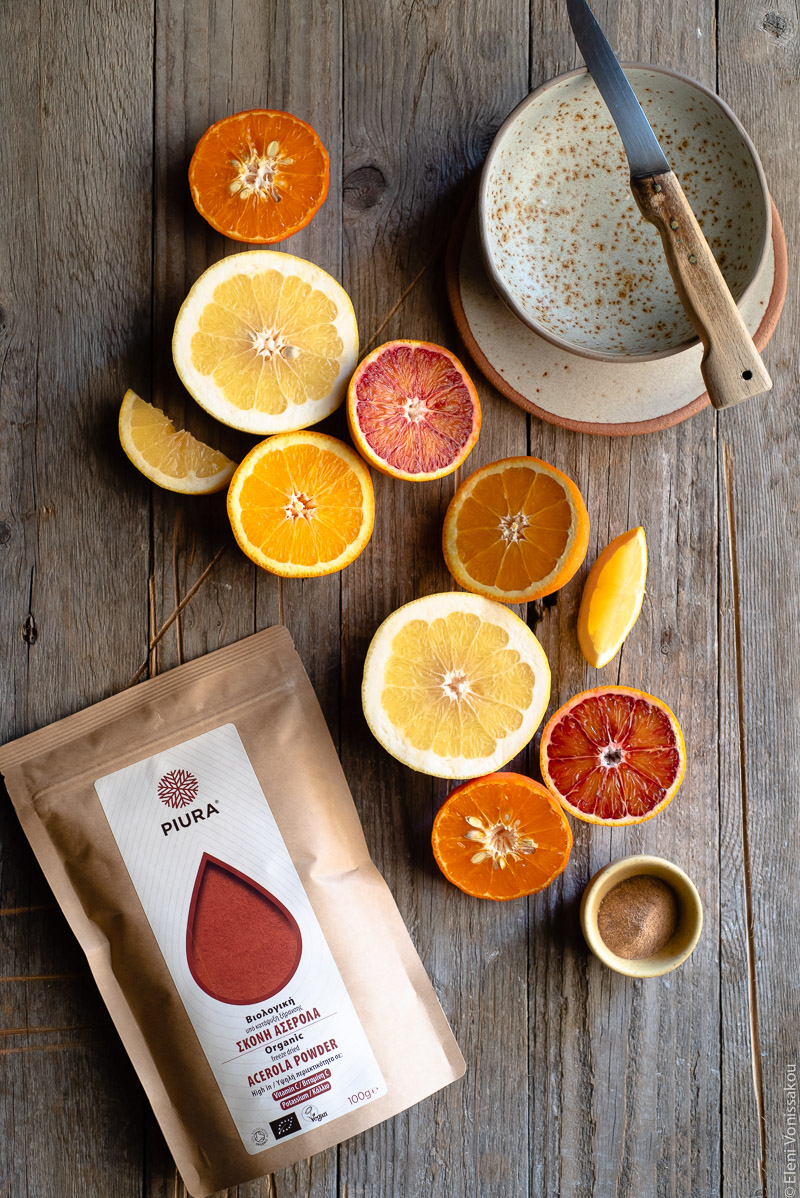 Have you tried orange with coconut yoghurt? It's one of my most favourite flavour combos. I tried it one morning when I had run out of banana or apple or whatever fruit I preferred with my yoghurt at the time. This was my standard breakfast and I didn't want to miss it so I thought well why not try orange?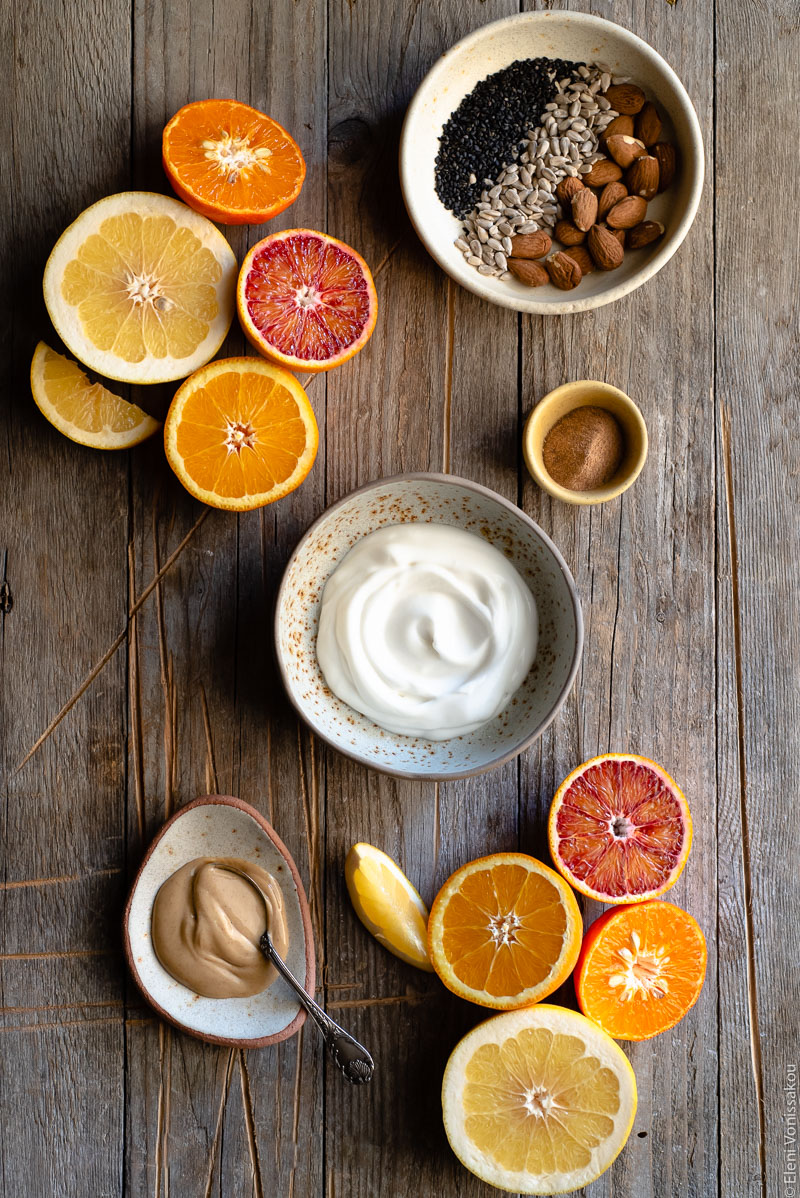 I grew up being told orange doesn't go with dairy (although orange and cream is a thing, so I don't know why people believe this) and I would never have tried orange with cow's milk yoghurt, but with it being coconut… I gave it a shot. And I am so glad I did. It's amazing! Since then I discovered that grapefruit is also lovely with it too. And that's how a simple breakfast bowl turned into a mixed citrus platter.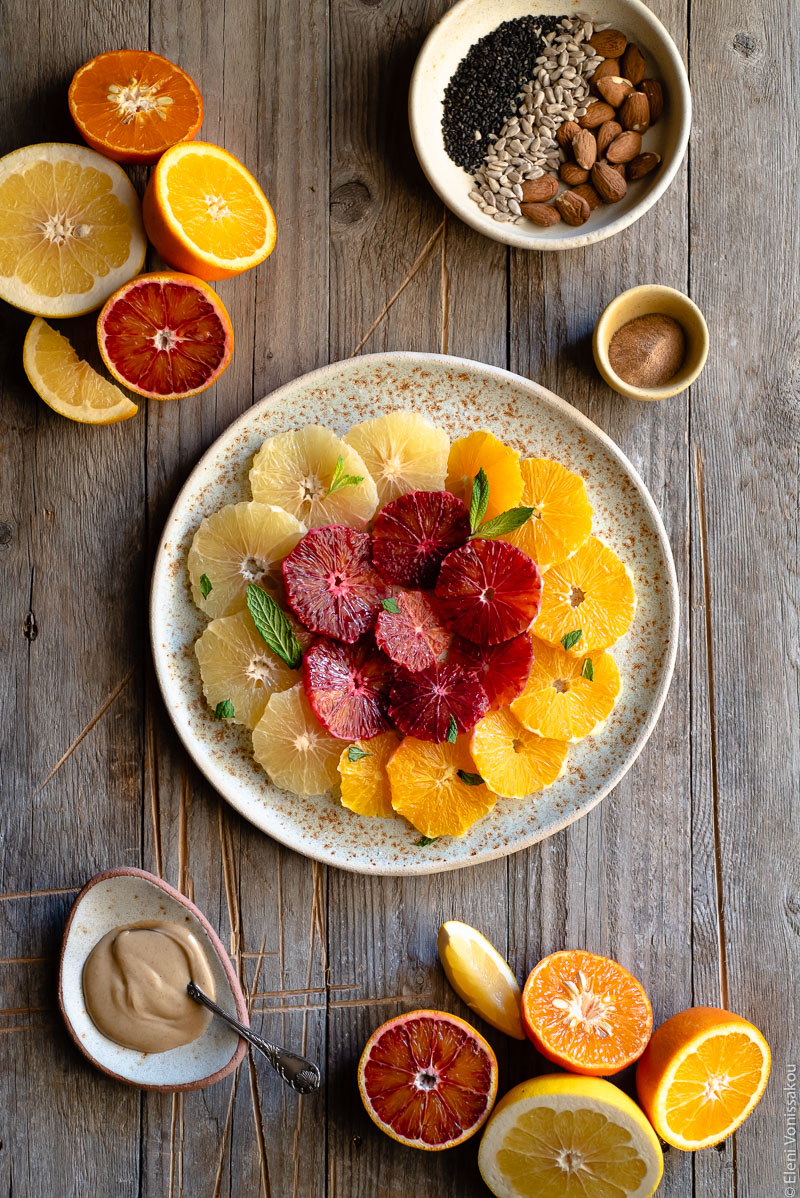 Citrus fruit and coconut yoghurt may be a wonderful combo as is, but loving tangy flavours as much as I do, I took it a step further and sprinkled some powdered acerola on top. Wow, what a burst of flavour! Have you heard of acerola? It's a south/central American fruit that looks like a cherry and is chockablock full of vitamin C. Its scientific name is Malpighia emarginata and it's also known as the Barbados cherry.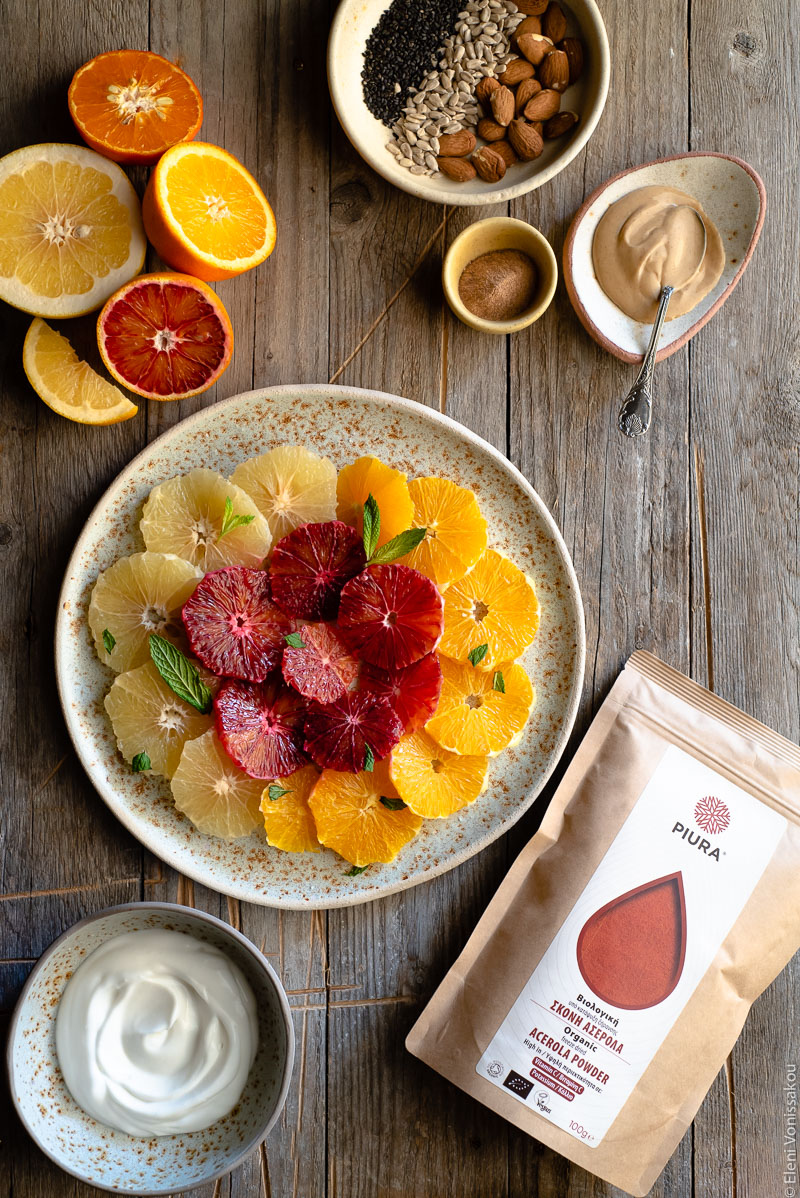 Here in Europe it usually reaches us in freeze-dried powdered form, like this organic freeze-dried Acerola by Ol-eve, a brand I am super excited to be working with! It's ideal for sprinkling on anything and everything, including yoghurt (obvs), porridge (tried it and yum), salads (definitely trying this soon) and for adding to smoothies or fresh juices. Remember to check the daily recommended amounts as a little goes a very long way!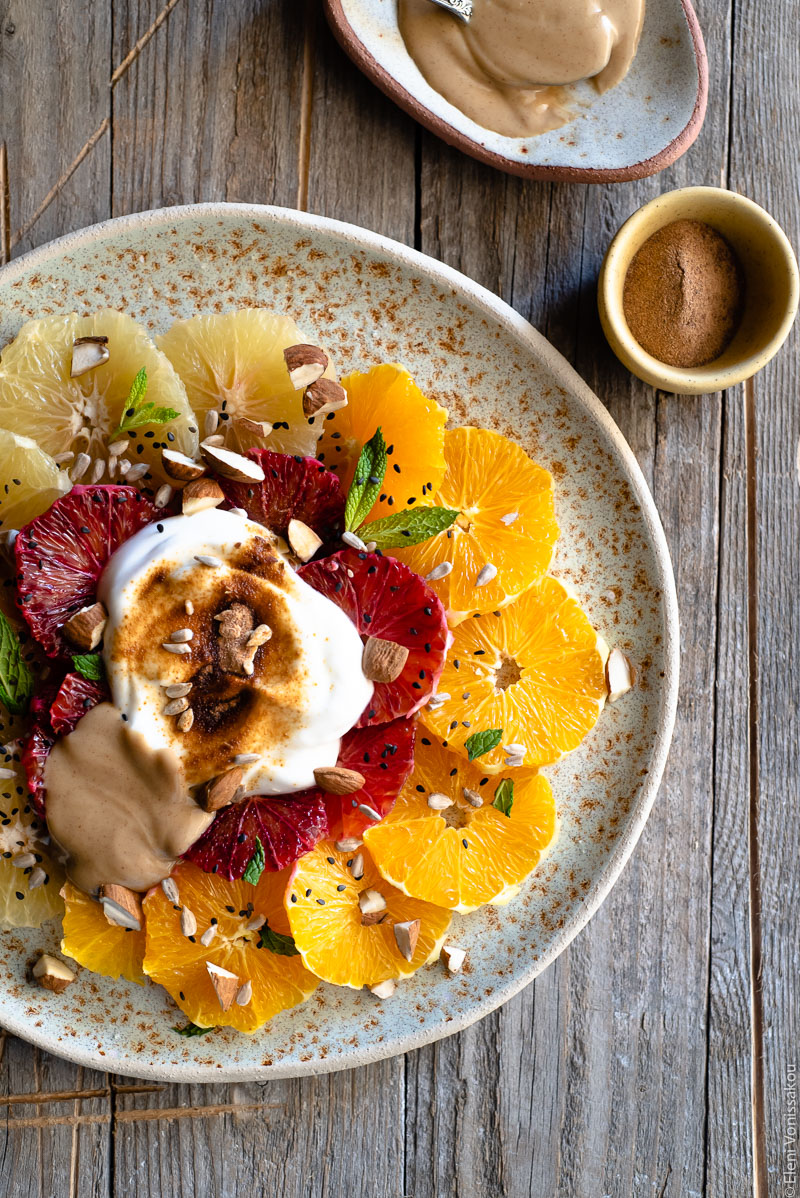 So, while it's still in season, let's enjoy as much citrus fruit as possible shall we? With coconut yoghurt of course, and a sprinkling of acerola. Adding in some nuts, seeds and a dollop of nut butter makes for a nutritious, refreshing and delicious dish. Enjoy in a bowl for breakfast, or save it in your "ideas for brunch" file and serve on a platter when entertaining friends – as soon as it's safe to do so!
Stay tuned for more recipes soon; some with new and fascinating ingredients like acerola, some with all-time classics!