An unusual but absolutely delicious combination of flavours, in a wonderfully fragrant and tasty soup. Chicken, sweet potato, peanut butter, tomato, ginger and beet greens are the main stars of this very special dish. If you've never tried it, you really have to!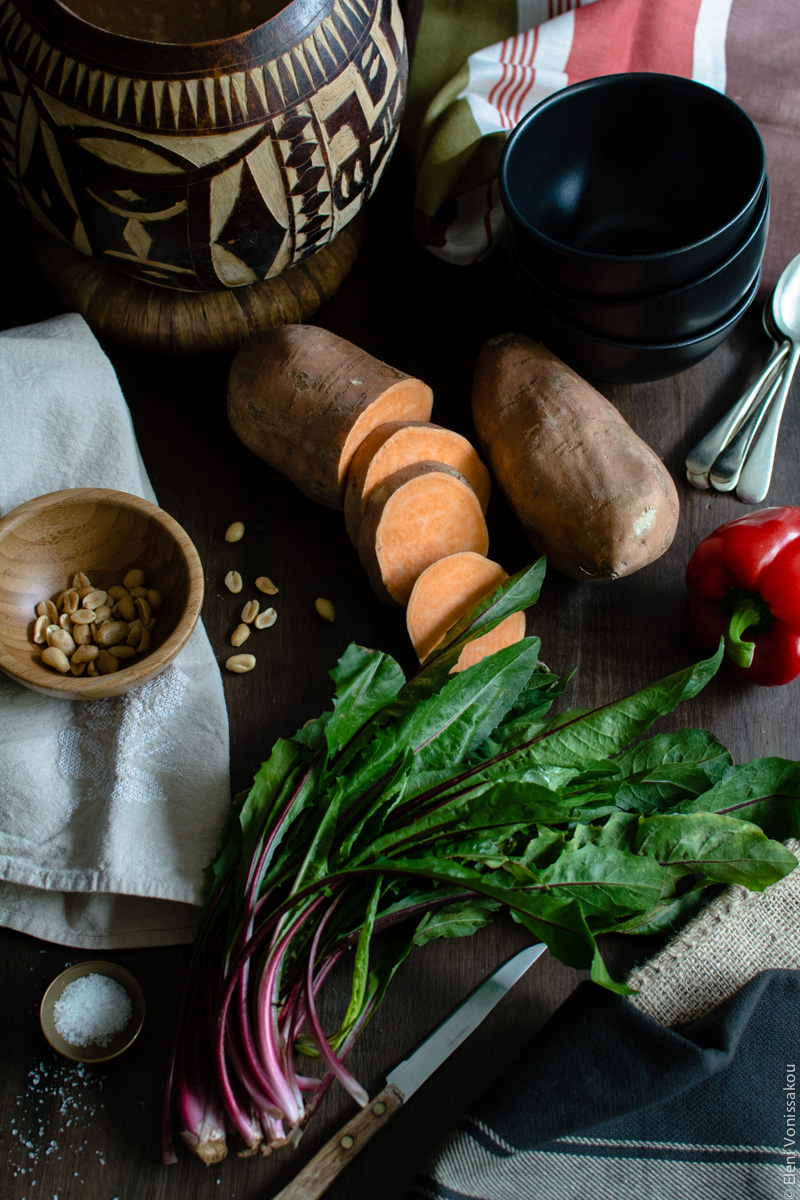 I had a good feeling about this soup right from the very beginning. I don't know why, I mean the thought of peanut butter being paired with tomato and ginger wasn't entirely appealing. But the general feel of the whole thing just seemed like it might be something I would like. Boy was I right to trust my instinct.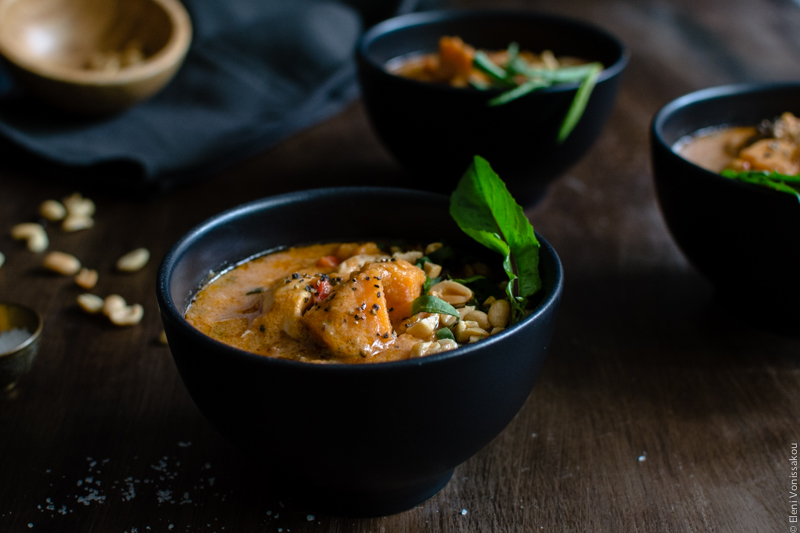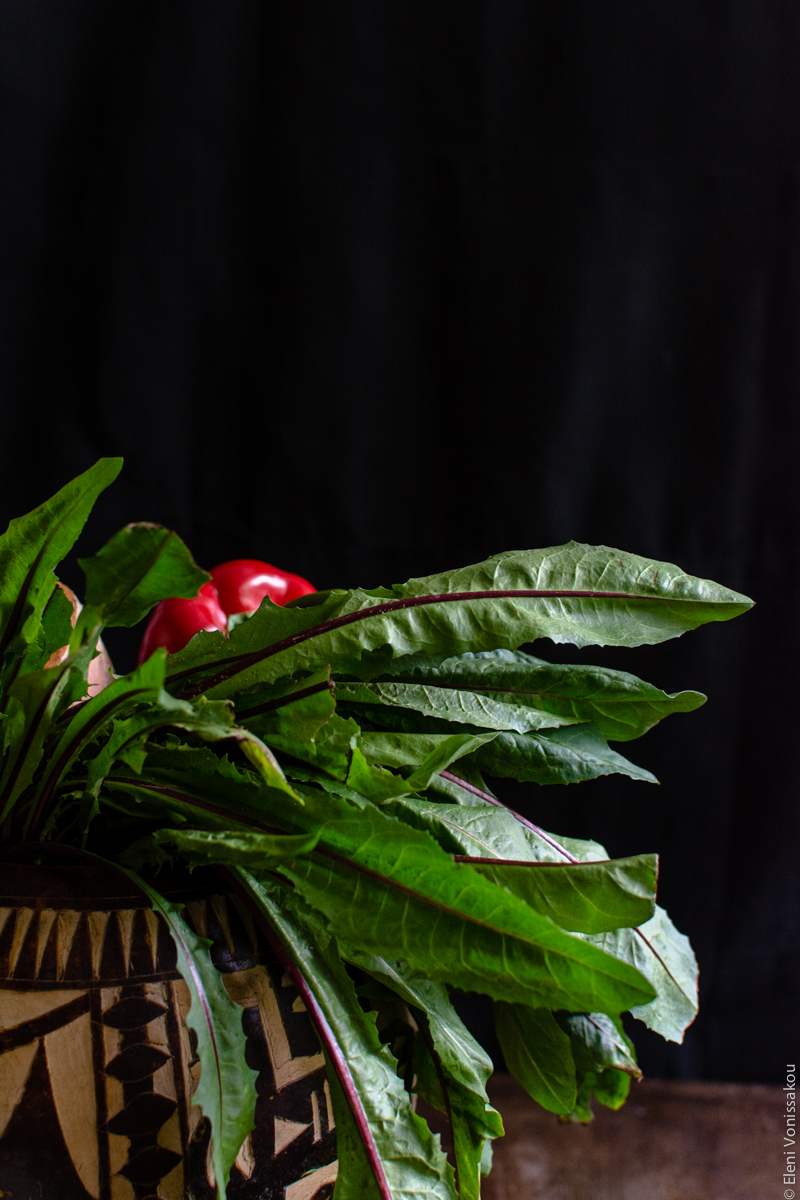 This is amazing. It's creamy, delicious, fragrant, slightly spicy, slightly sweet… Just amazing. I am in love.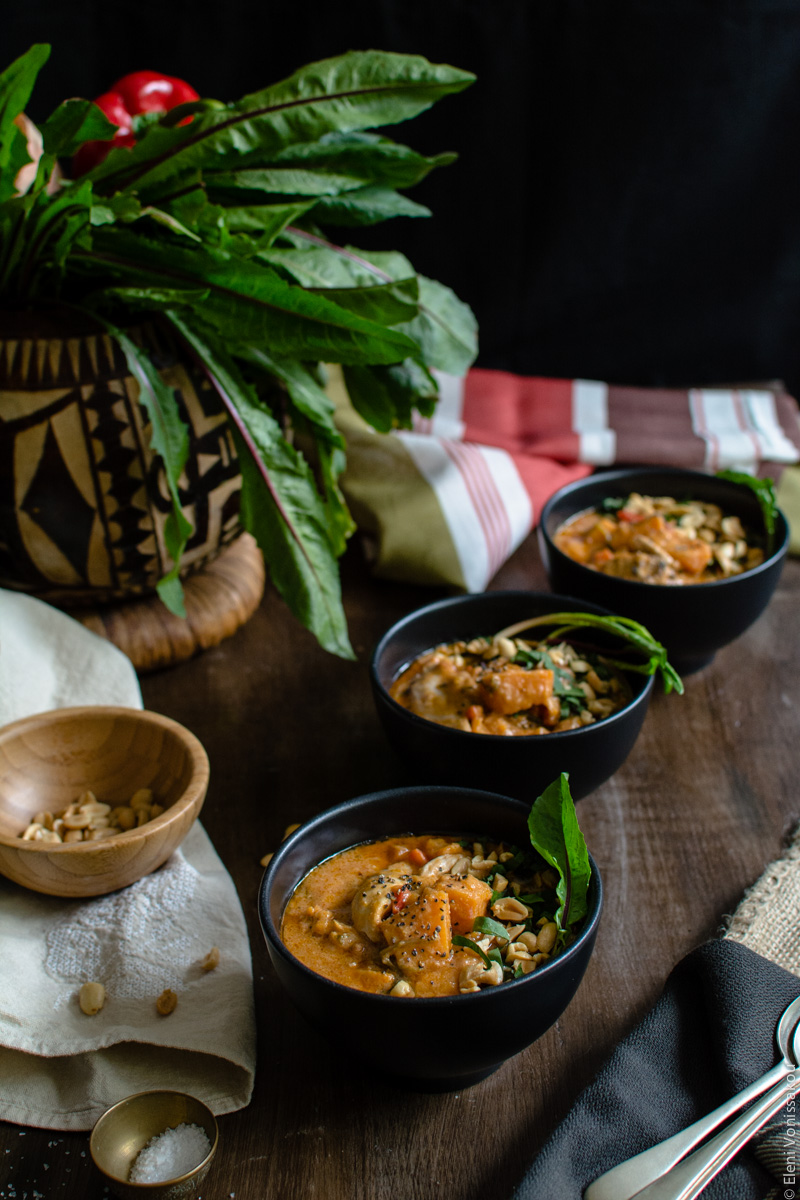 I based the recipe on several others I found while researching the West African version of peanut soup or peanut stew. It seems most of them have sweet potato (which I love, so I was happy with that) and some type of meat. I thought chicken would go nicely, and it sure did. But you know what, I think it would be just as nice without meat, with the addition of legumes, maybe chickpeas or kidney beans or cranberry beans. So you can easily make this a vegan dish!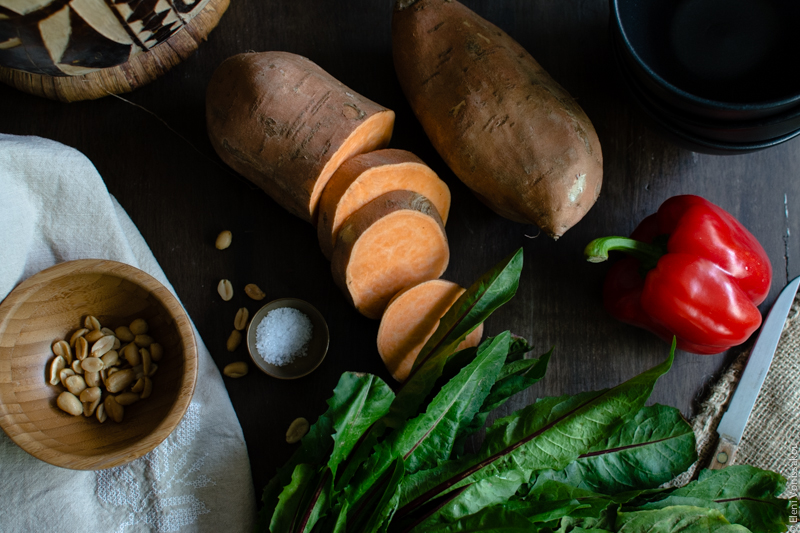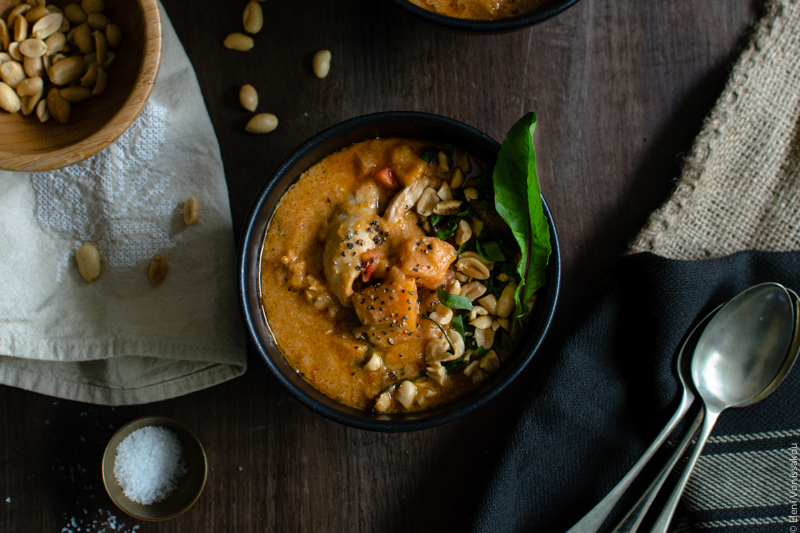 Right, I'll get on with the actual recipe while it's still winter around these parts! Spring is fast approaching and I haven't had my fill of cozy comforting recipes!