A variation of the Buddha Bowl, these healthy Lenten bowls with bulgur wheat, roast cauliflower, sweet potato, carrots and beluga lentils, are full of delicious flavours and nutritious ingredients. The tahini, honey and orange dressing is rich, creamy and intensely satisfying. Swap the honey for a suitable syrup and you have yourself a vegan Buddha Bowl.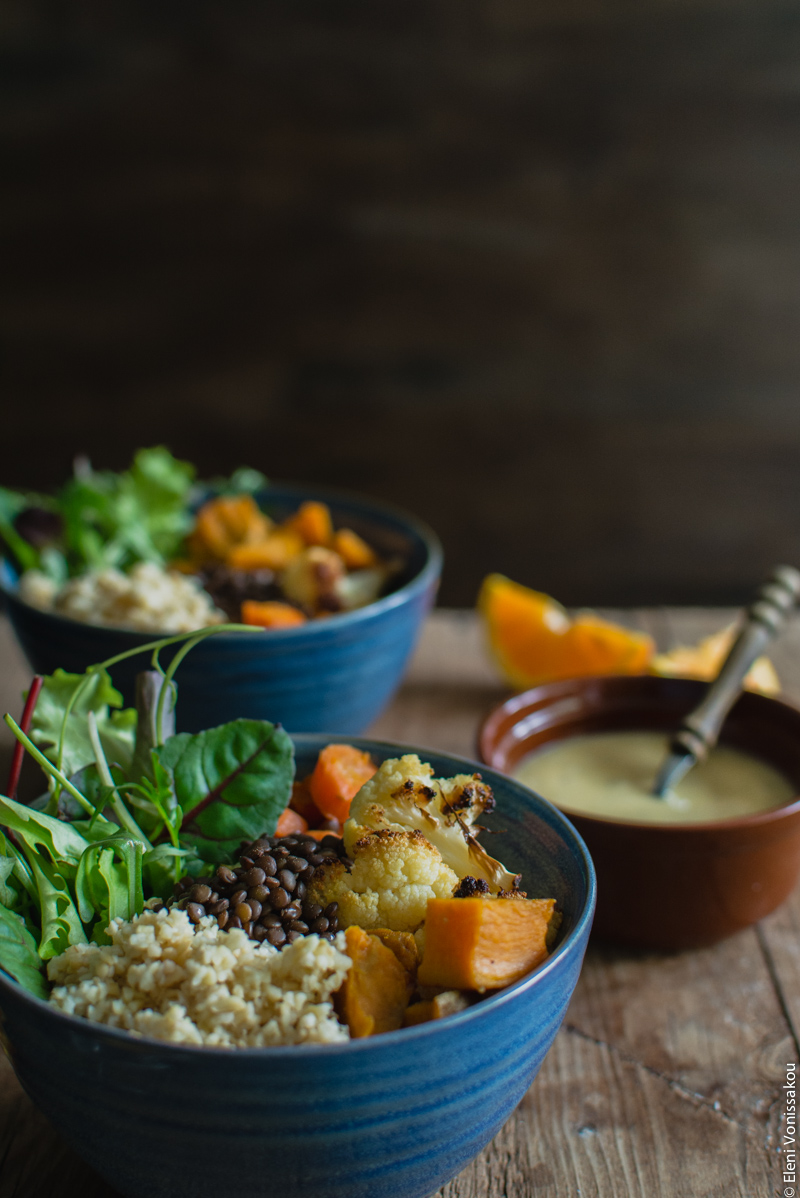 When you work from home, people think it must be easy for you to maintain a healthy eating pattern with home-cooked nutritious food. In fact, and I think others can probably relate, I even thought that myself in the beginning. It's not true. A heavy work load combined with easy access to the biscuit tin means breakfast and lunch consist of chocolate biscuits dunked in tea.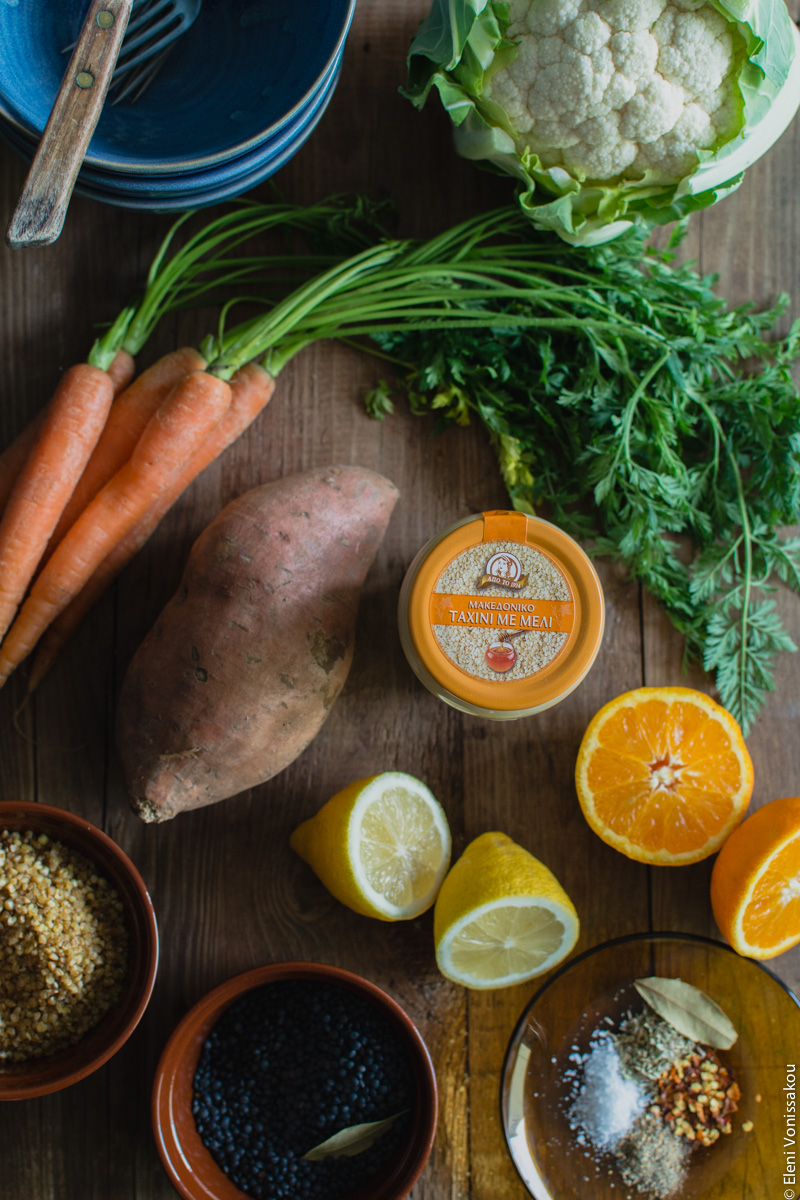 Unless, you can find a few minutes at the beginning of the week to prep a big batch of ingredients for Buddha Bowls. Or any variation of them. Like this bowl with bulgur wheat, beluga lentils and roast vegetables. I've called it a Lenten Bowl because, well we are in the middle of Lent here in Greece, and also, it's not quite a Buddha Bowl because it's not vegan. For the dressing I've used a tahini spread with added honey. But it's super easy to switch this for regular tahini and add some agave or maple syrup instead.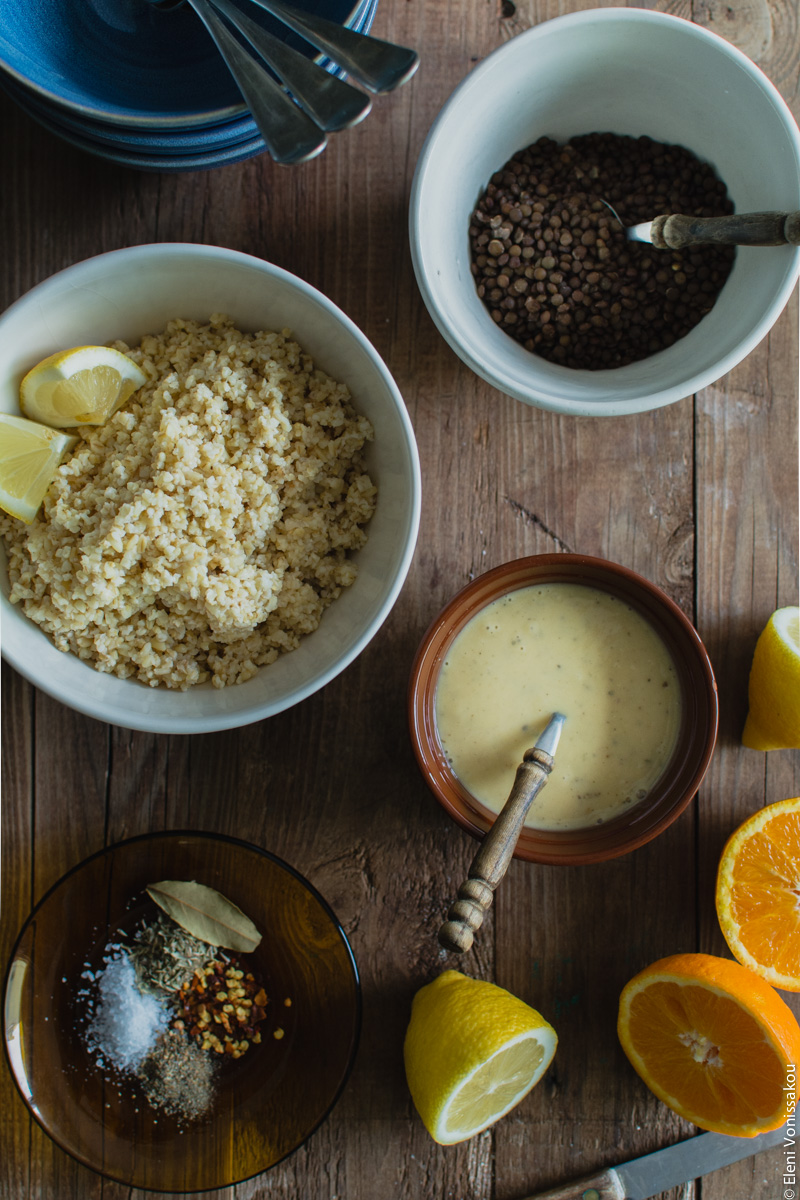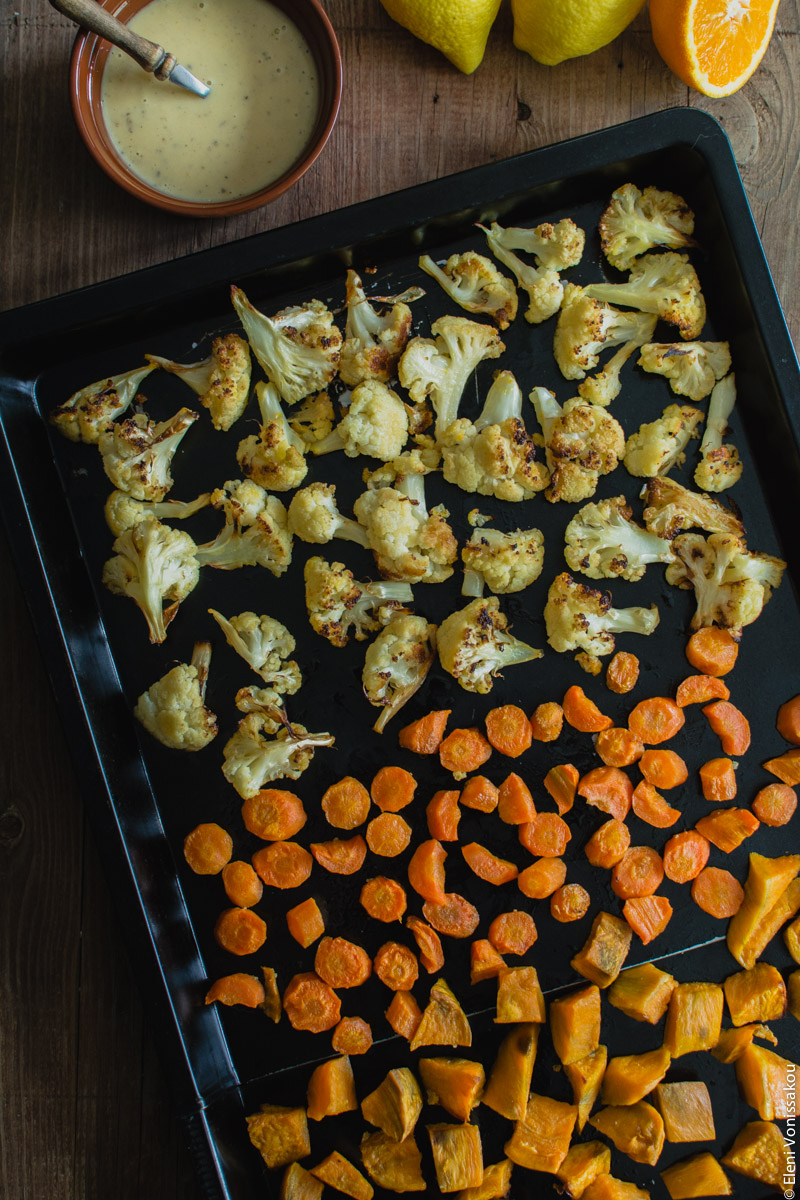 I really enjoyed having these bowls on hand. You can either keep the ingredients separate and just throw them together when you fancy a tasty lunch, or mix the bulgur wheat, lentils and veggies with the dressing and then just add salad leaves when it's time to eat. I opted for the latter, of course, since it's the quickest. To be honest I think it's tastier too, as the wheat has time to soak up flavour from the dressing.
Give it a go. Soak some bulgur wheat, boil some lentils and roast up some veggies. Cauliflower is still around here (it will be going out of season in a month or so), and sweet potato and carrots are always easy to find. If you prefer other veggies feel free to experiment, bowls are meant to be made with whatever catches your fancy. However, I do suggest you try this combo at some point because it's incredibly tasty. Roast cauliflower is the best.