Super easy, fudgy and chewy cookie bars with colourful button-shaped chocolates, and chocolate chips. Also, only one bowl for mixing. What's not to love?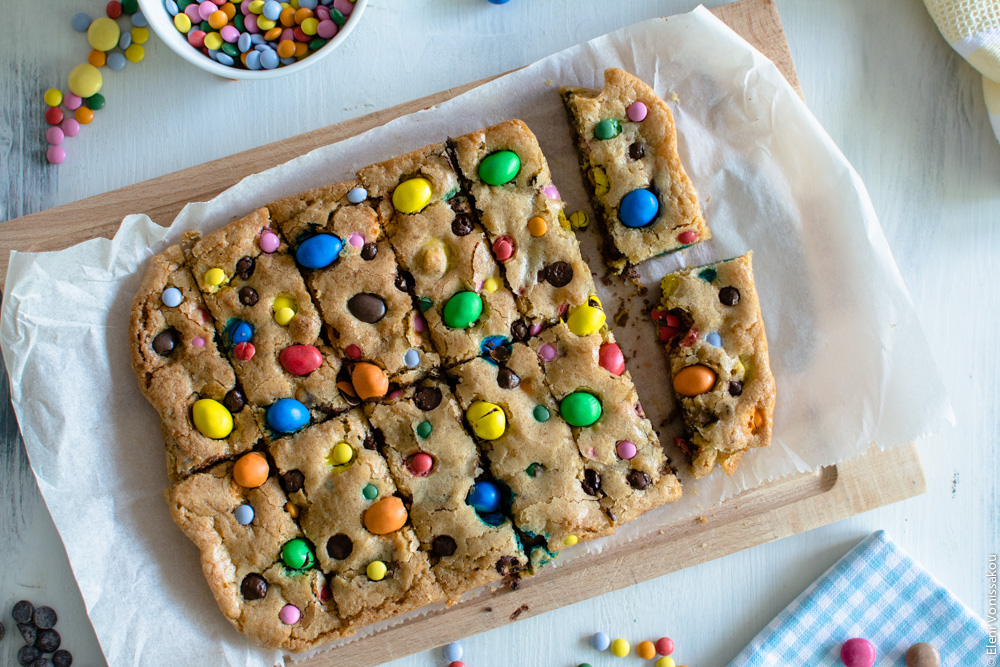 This weekend is the last before Lent, and Monday is a holiday. It's called Clean Monday here, and it's sort of the same as Ash Wednesday in other parts of the world. Basically it's the last day before the big fast that leads up to Easter.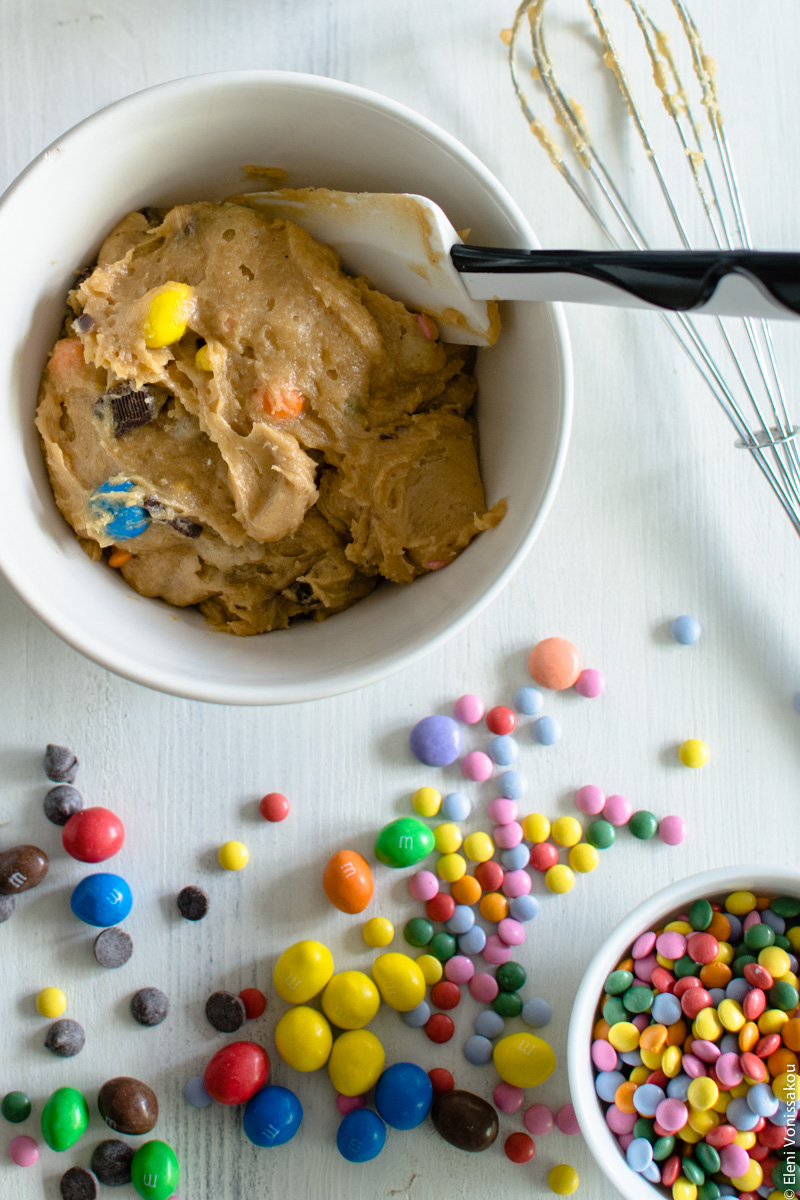 On Sunday there is a huge carnival in one of the larger cities of Greece. People wear fancy dress costumes, there's a parade with large –supposedly humorous, but actually quite kitsch- floats, and it's one hell of a street party. Think Rio but on a smaller scale, with more modest clothing and worse dancing.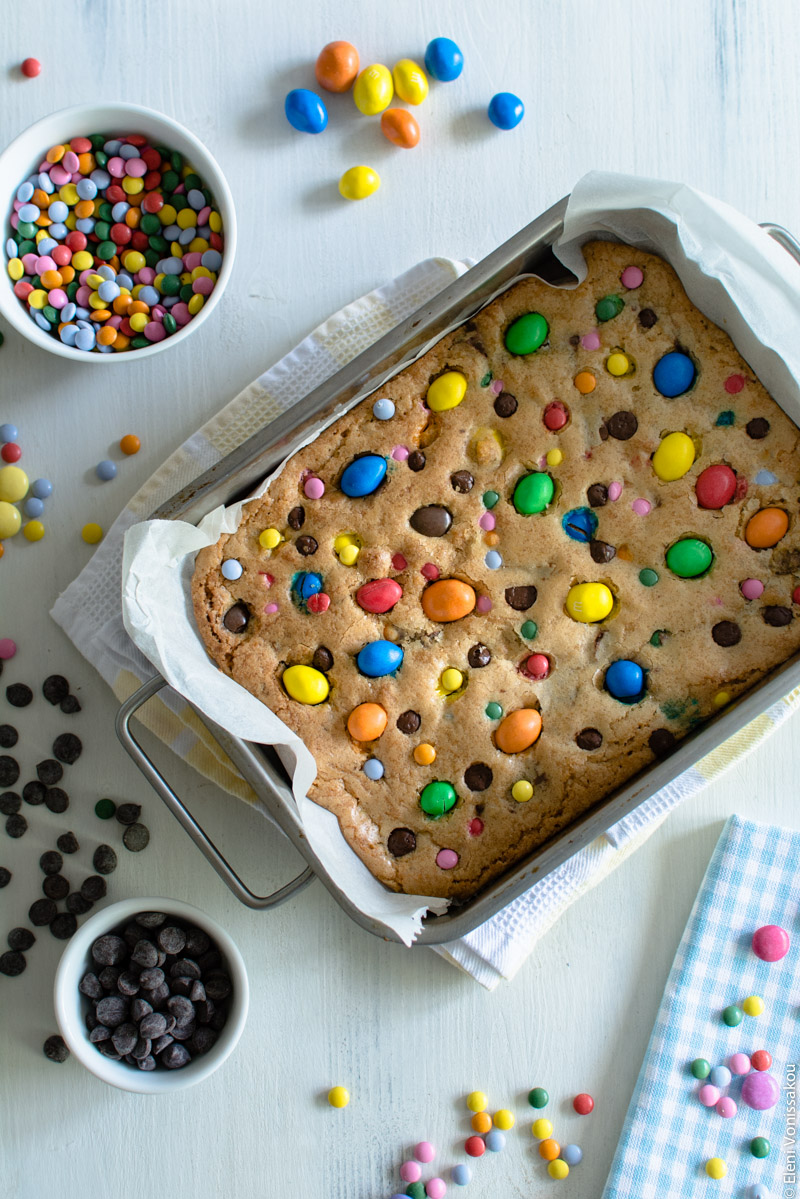 In Greece the Carnival period lasts the whole three weeks before Clean Monday. So in fact there are fancy dress parties and all sorts of events in that time. Last Sunday I decided to take Westley for a walk in the centre of Athens, and we stumbled upon one such event in the park. It was for children, and it was pretty crazy! Live music, kids in fancy dress, merry-go-rounds, pop-corn stands, balloons and a general party atmosphere. Westley was quite amazed at everything, and did some serious nose work while trying to hoover up all the tasty morsels that had escaped kiddie fingers.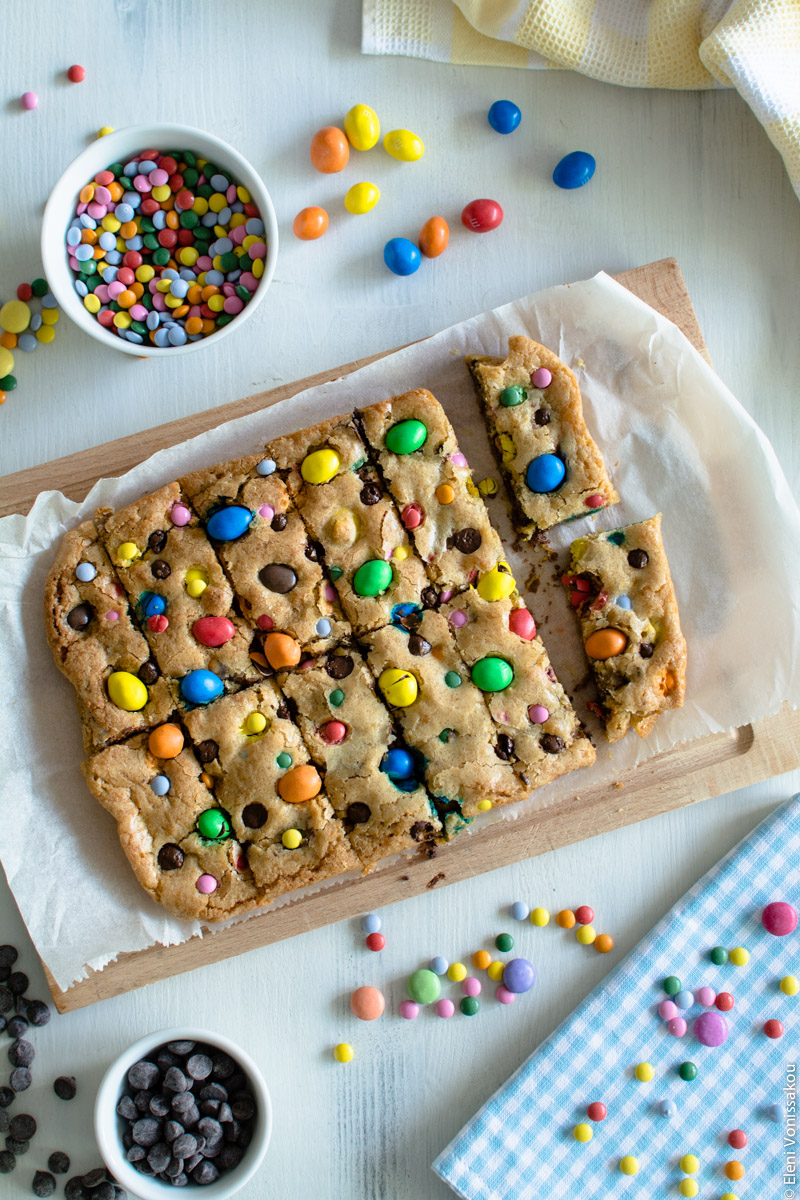 We didn't stay in that spot for long, as it was getting a bit too much for me, ahem, Westley. So we moved to the National Gardens located just a short distance away, so he could enjoy the beautiful greenery and lovely-for-him animal smells (there is a mini zoo of sorts with goats and rabbits – yeah, weird).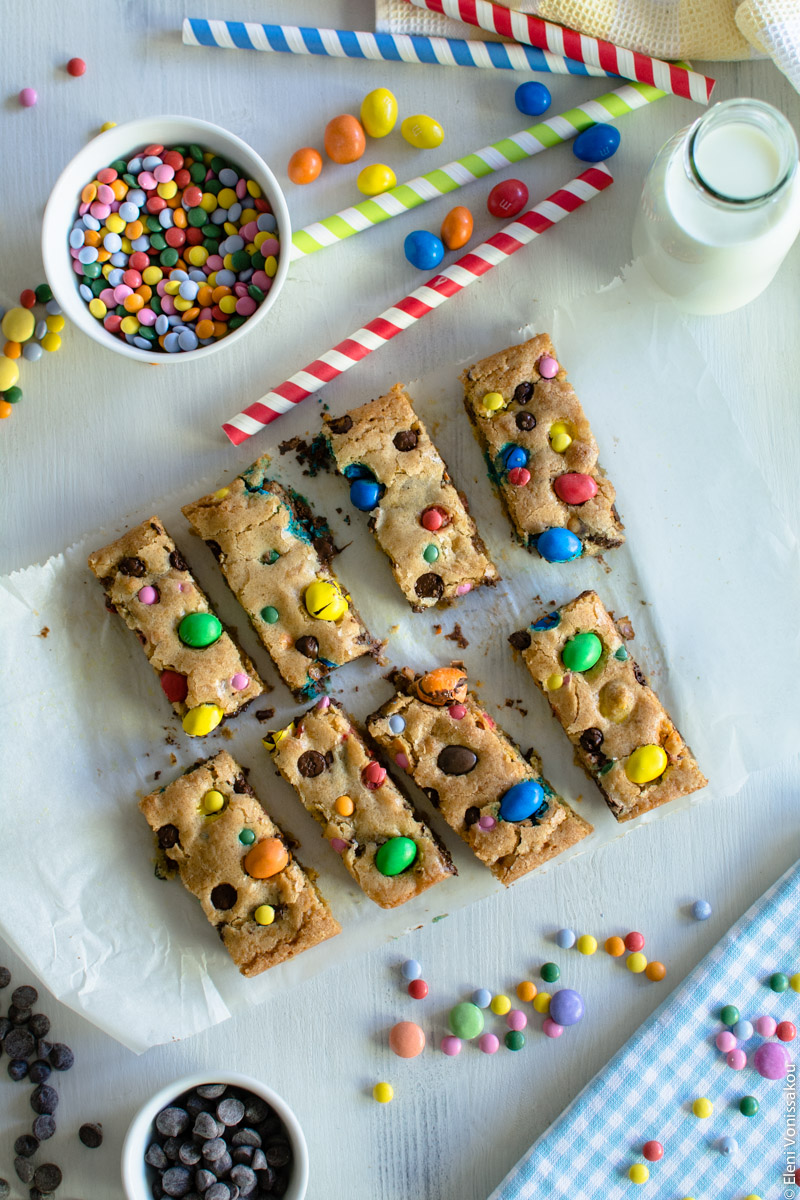 Anyway, the whole escapade made me think of carnival and the colourful madness that goes with it. So I thought I'd transfer that mood to my next recipe. Thus, I present to you these colourful cookie bars!
Easy to throw together, easy to bake, easy to eat! I may have eaten two baking tins worth myself. Not in one go, but pretty impressively quickly. I did give three bars to the neighbours though, so I'm not that bad. Right?
If you're here, enjoy the long Clean Monday weekend! If you're not, well these cookie bars can make a regular weekend a bit better!