A different - and if I may say so myself - tastier version of a chickpea and avocado sandwich. Sautéed chickpeas with a delicious tahini and grape must syrup dressing, sliced avocado, and homemade dairy-free parsley pesto with a citrusy tang.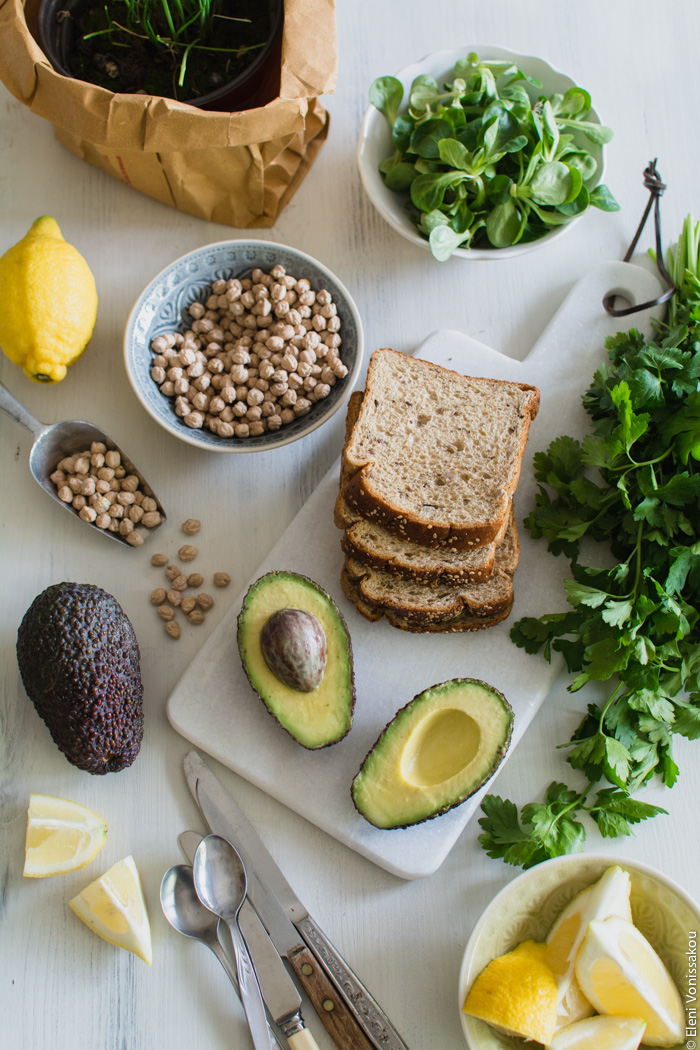 I remember the first time I saw a recipe for a chickpea and avocado sandwich, several years ago. I thought it was a brilliant idea. I tried it and yes, liked it, but didn't quite fall in love with it. So I kind of forgot about the whole thing.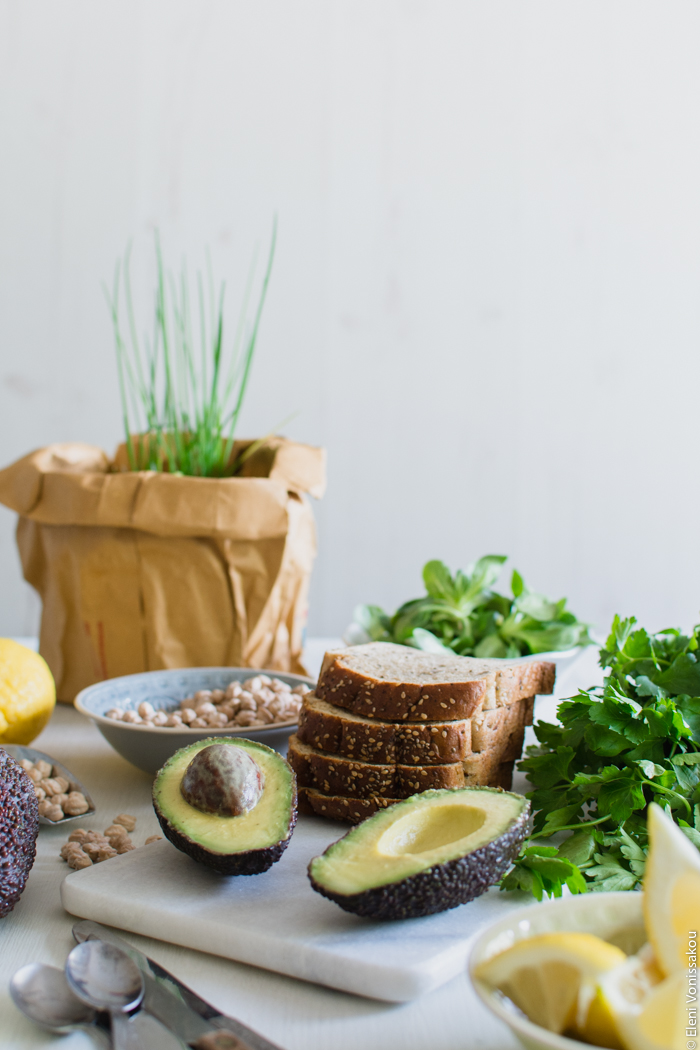 Then, a few weeks ago, I was researching possible recipes for a sponsored post with tahini, over on the Greek side of the blog. It suddenly occurred to me that I could try this sandwich again, with a few changes to jazz it up a bit.
Looking through similar recipes I discovered that a lot of them had pesto. That seemed like a good idea, but my recipe had to be suitable for Lent so regular pesto with cheese was not an option. No prob, I'd make my own. I decided to try different greens and herbs to see which I liked best. So I used spinach and arugula in one, parsley in another, and chard in a third. Parsley won. It's a super simple pesto, with tahini to replace the nuts and some of the oil, and a little bit of deactivated yeast to give it a hint of cheesiness. It's gorgeously tangy from the lemon, and very fresh tasting.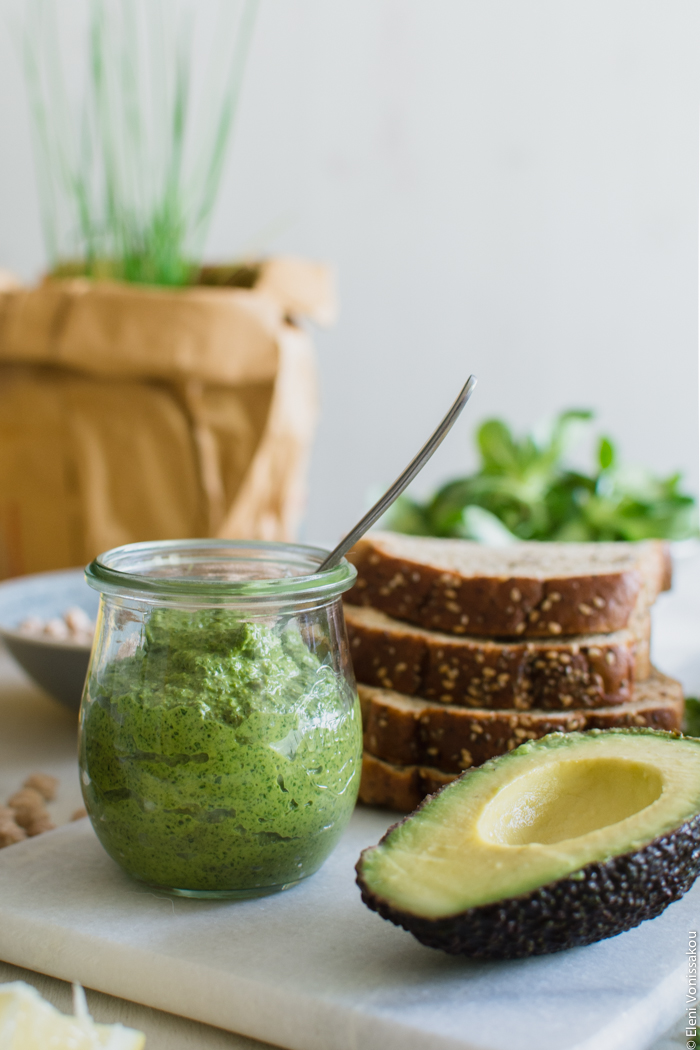 I took the chickpeas up a notch (or ten) by frying them for a few minutes in some olive oil with a sprinkle of salt and paprika. SO much tastier than the plain cooked ones. Then I made a delicious, thick dressing with tahini, lemon, chives, grape must syrup, salt and pepper, and mixed the chickpeas in that. It's super intense, but when it's combined with the avocado it creates a perfect balance.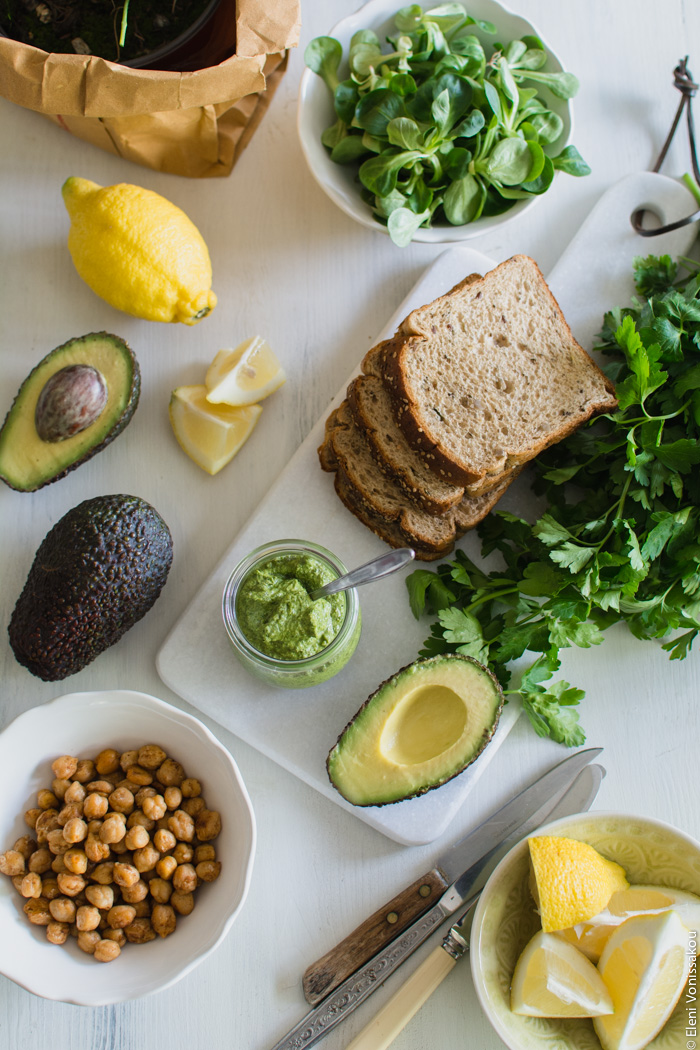 The first version of this recipe had a whole avocado for the two sandwiches that the quantities yield. Some was mixed into the chickpeas and some was sliced. However, when I tested it for a second time I only used half. This was even nicer, as the overall flavour was less "diluted" by the creamy avocado. Feel free to experiment to find the perfect balance for yourself.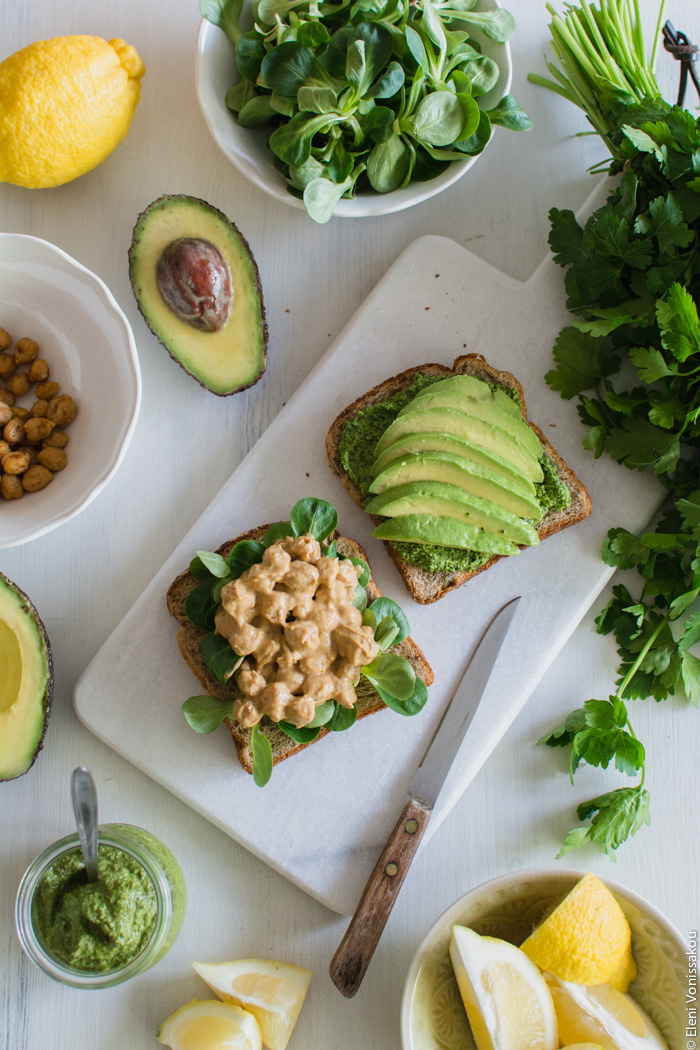 The salad leaves in the photo are lamb's lettuce, and in all honesty I added them for styling purposes. Their taste doesn't interfere with the rest of the flavours though, so that turned out to be a good match. Of course you can leave them out if you prefer.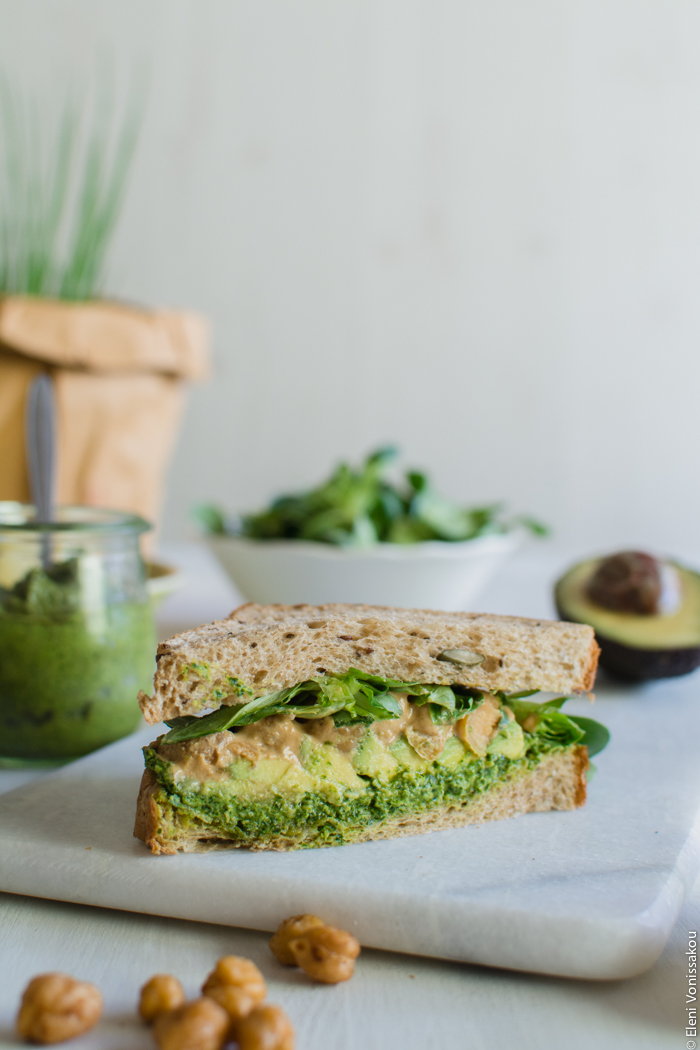 As you can imagine this baby is quite filling. It's the perfect snack or light meal. I really hope you give it a try, and please let me know what you think if you do! If you take a snap make sure to use #thefoodiecorner hashtag so I can see it!