A delicious cheesecake made with homemade lemon curd, mascarpone cream cheese and red berries. Tangy and sweet with a thick crunchy biscuit (cookie) crust. Ideal for Easter lunch!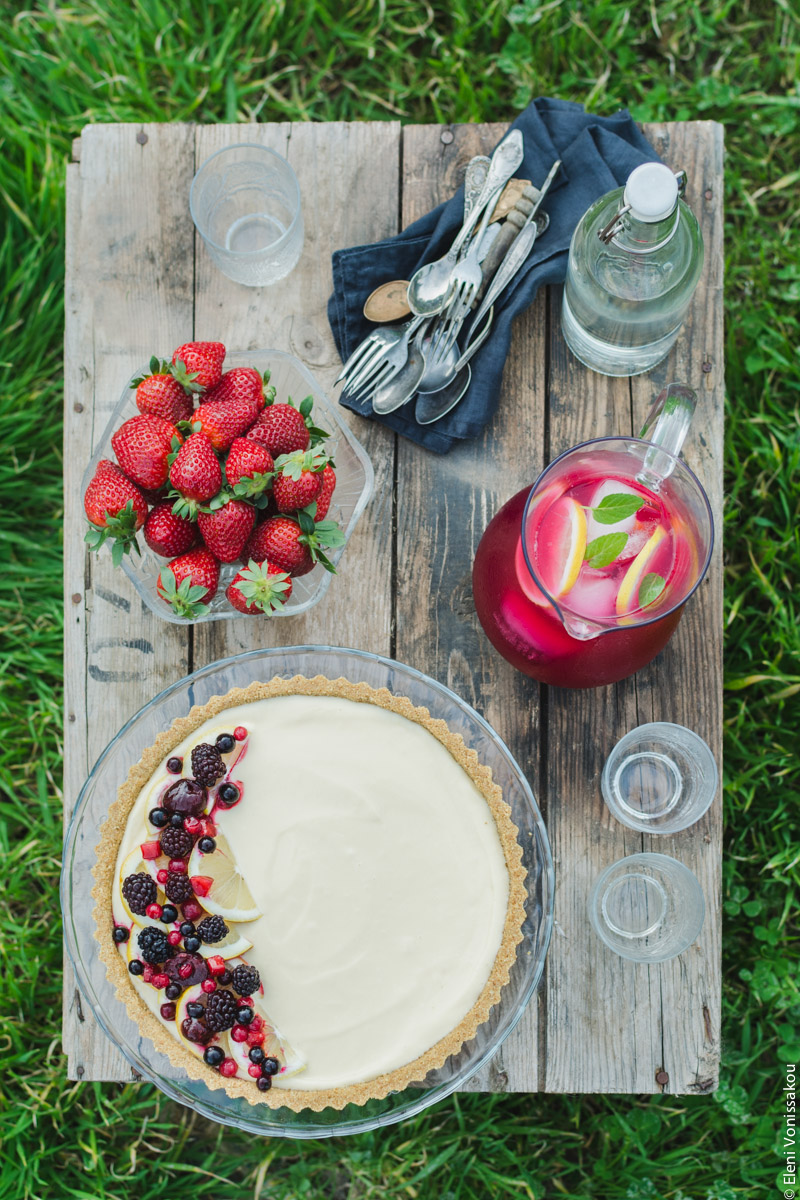 Hey everyone! Last minute Easter post here. It's Easter Sunday tomorrow so I thought I'd share this gorgeous lemon cheesecake.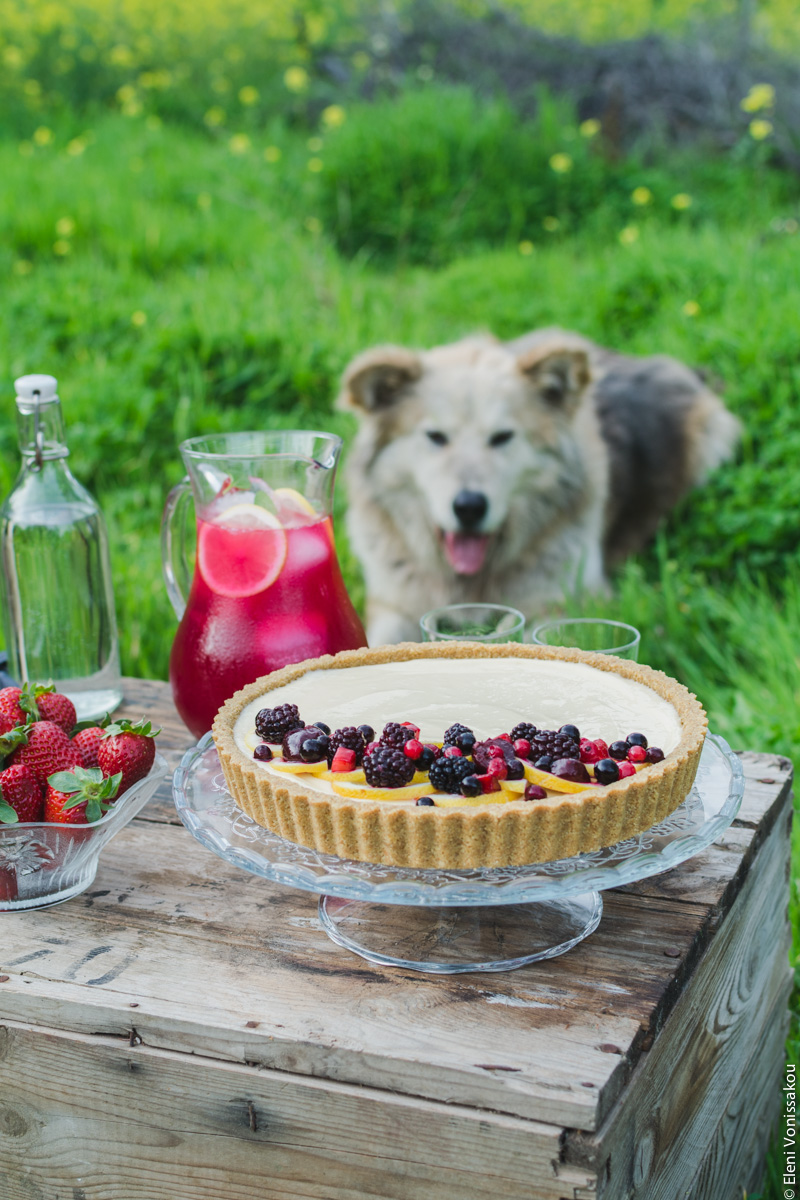 Oh, hello, notice any guest stars?!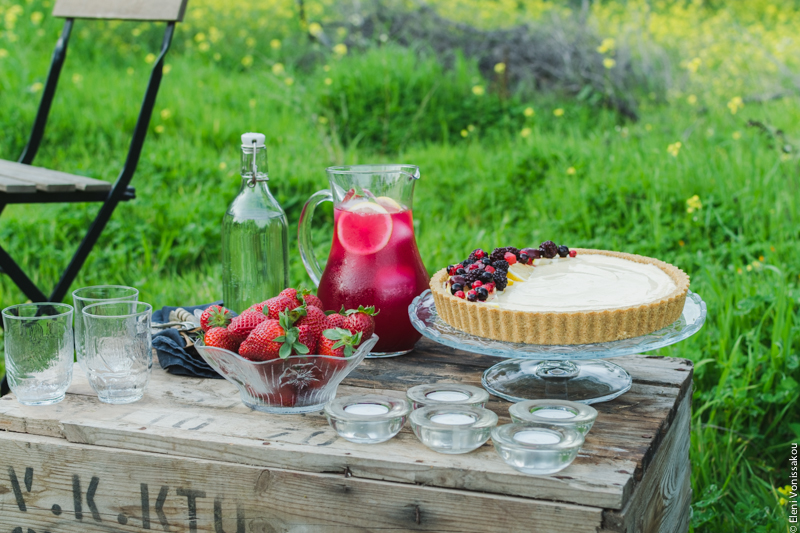 The recipe is part of a feature I did for a food magazine and I'm super happy with the result.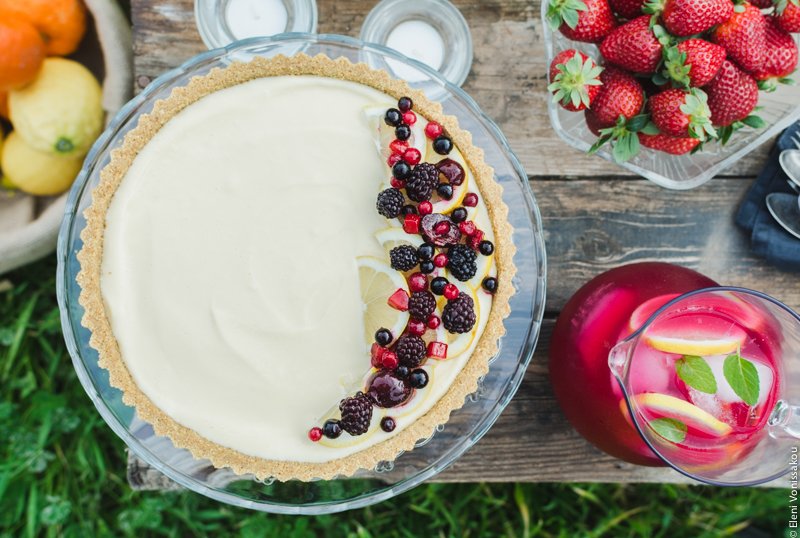 The rest of the recipes will be following soon.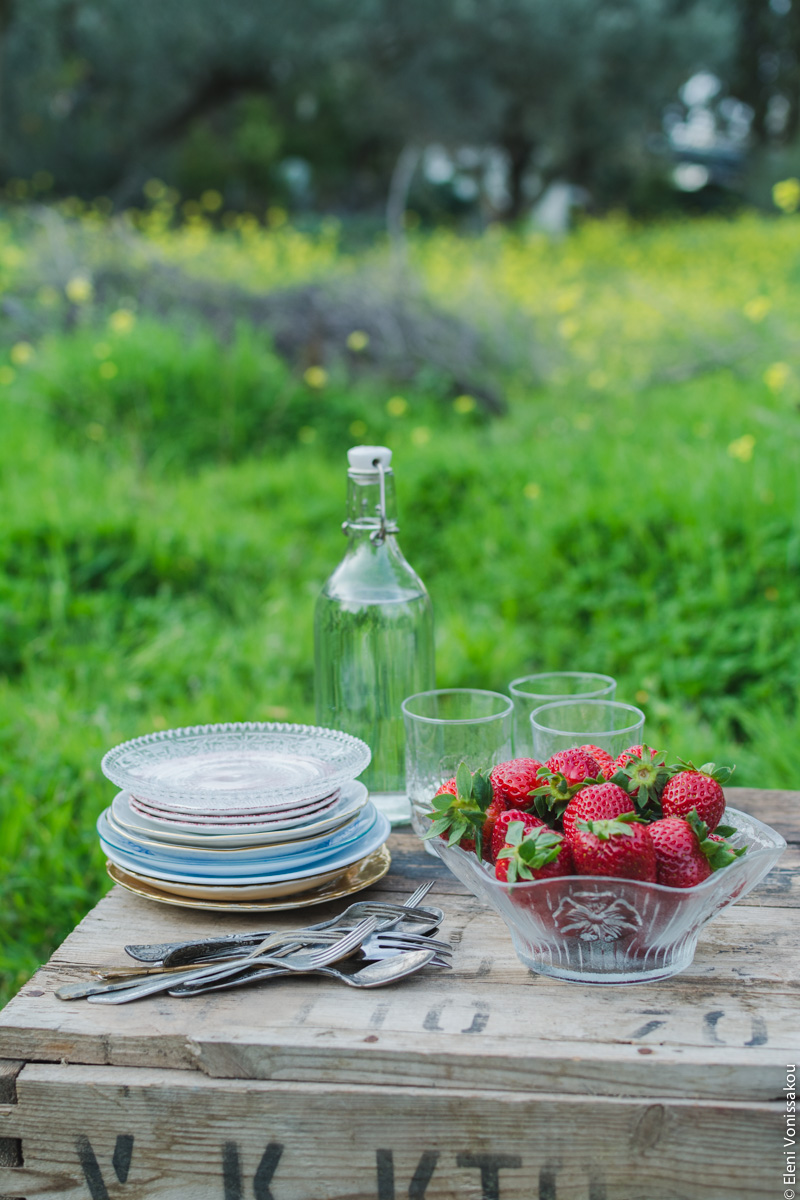 Have a fabulous Orthodox Easter everyone! Or a fabulous weekend if Easter has already been and gone for you!