A colourful, pretty salad packed with fresh, tangy, slightly sweet and earthy flavours. Spinach, rocket (arugula), orange, spiralized carrots and raw beetroot, are paired with almonds, cranberries and a delicious orange dressing.
Is it getting warmer where you are? If it is, maybe you're starting to crave refreshing food like salads. Especially ones with a slight tang, and a slight sweetness too. This past winter I realized just how much I love orange in my salads. We have an orange tree in the garden and usually I have more oranges than I know what to do with. So I made lots of dressings with their juice, and also put slices into bowls of leafy greens for that surprise burst of sweetness. I actually think they go more with savoury dishes than they do with sweets! Ok, unless we're talking about this cake.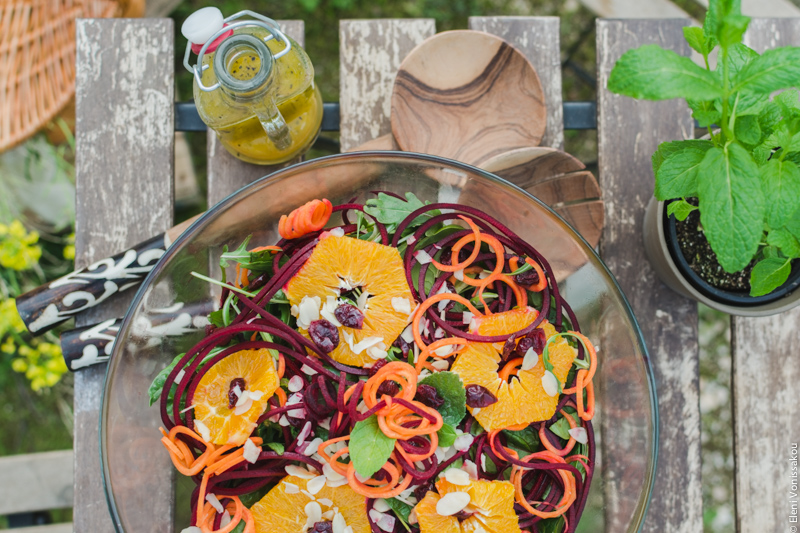 Anyway, this salad. It's the second recipe out of three I created for the Easter issue of a Greek food magazine. You already saw the lemon curd and mascarpone cheesecake (right?) and there is a third to come! Yes, you guessed it, it's for that gorgeous pink stuff in the jug, as seen in the cheesecake post photos. I won't say what it is, you'll have to wait!
So the salad has a base of spinach and rocket (arugula), which is one of my favourite combos. I got a large carrot and a large beetroot, popped them through the spiralizer to transform them into these pretty spirals, and cut an orange or two to create star shaped slices. I threw in some almonds and cranberries, some spearmint, and whipped up a delish orange juice dressing with olive oil, vinegar and mustard.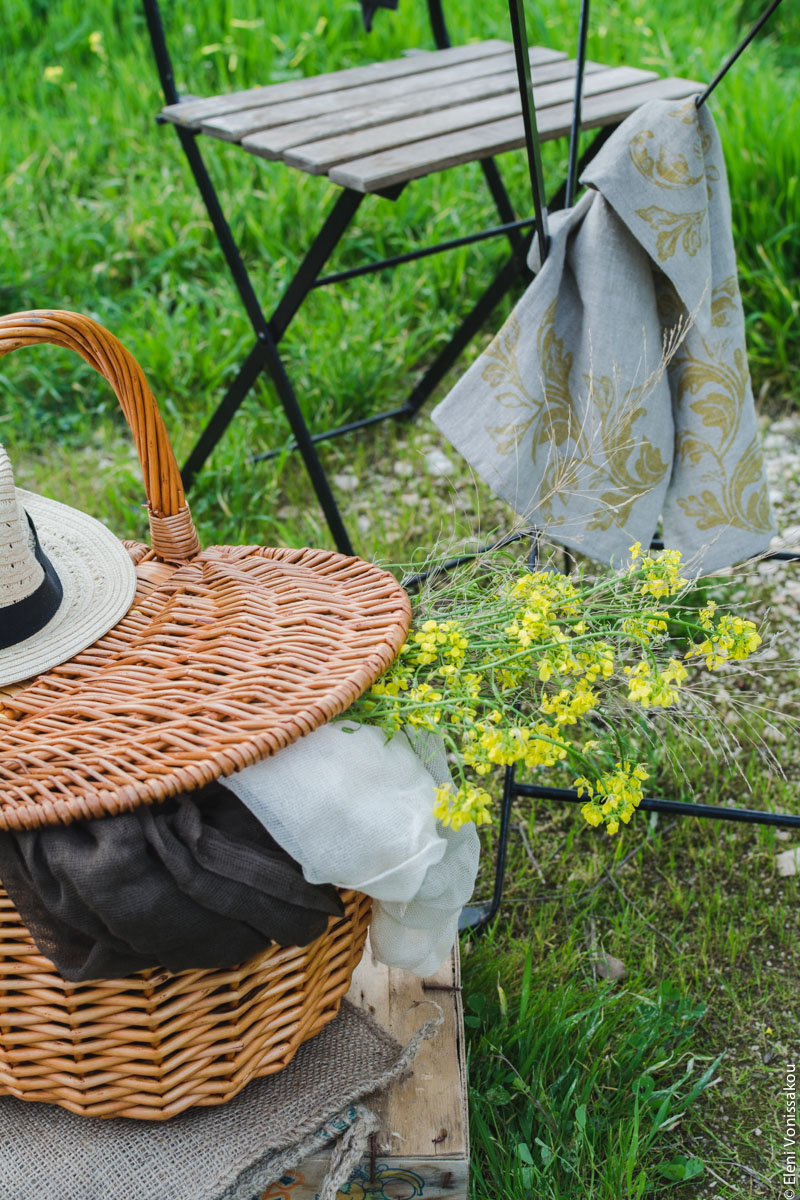 The resulting salad is earthy, a little sweet, a little tangy and very tasty. Just right for spring; but you know what? I can see this as part of a Christmas spread too. It's so colourful and pretty that it would be a great addition to any festive table.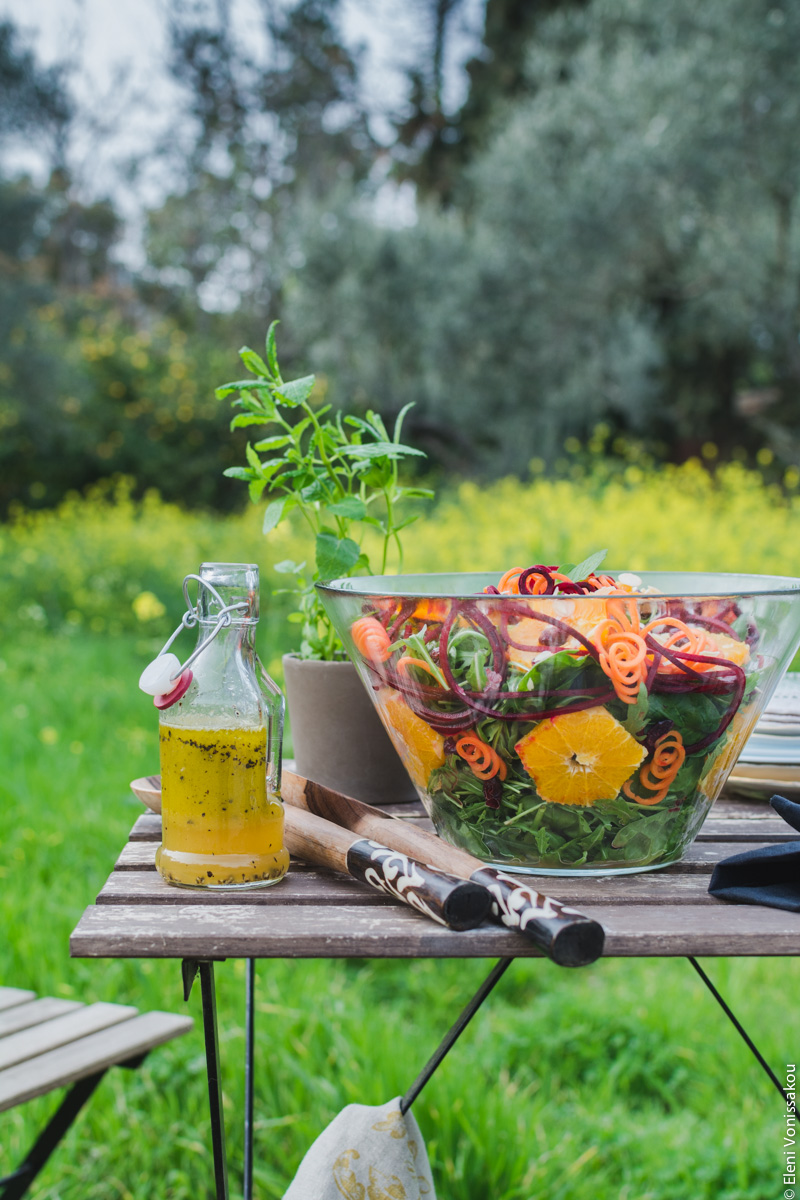 Guys, if you try any of my recipes I would love to see them! Tag me or use #thefoodiecorner hashtag so I can find them. Over to the recipe…