Fluffy, moist and a little sticky, with a faint crunchiness and a gorgeous orange fragrance, this poppy seed olive oil loaf cake is the perfect accompaniment to a hot cup of tea or coffee.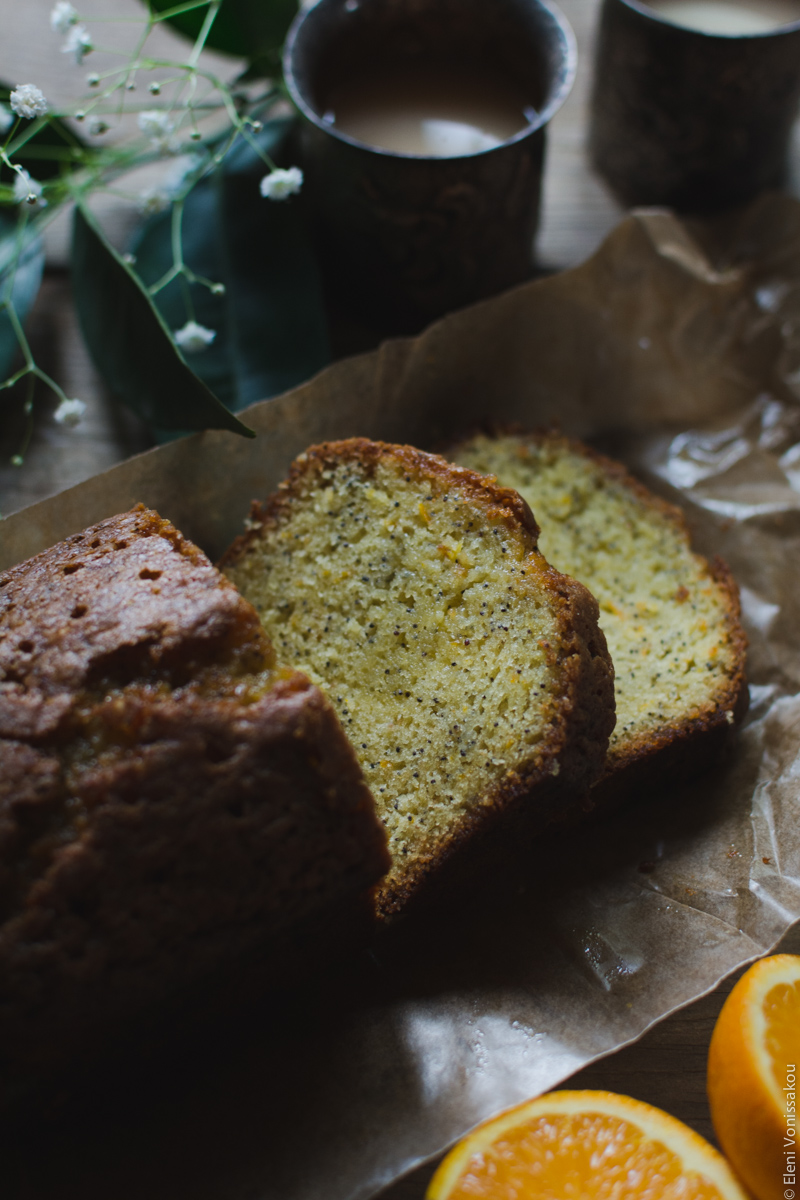 I was looking at our orange tree the other day, the one right in front of our balcony, and I noticed that there are only a few oranges left. Each winter this tree stands in the garden bursting with juicy fruit. Almost every day there are oranges lying on the ground, withering away. I hate watching them go to waste, but it seems I never get round to using them up in time.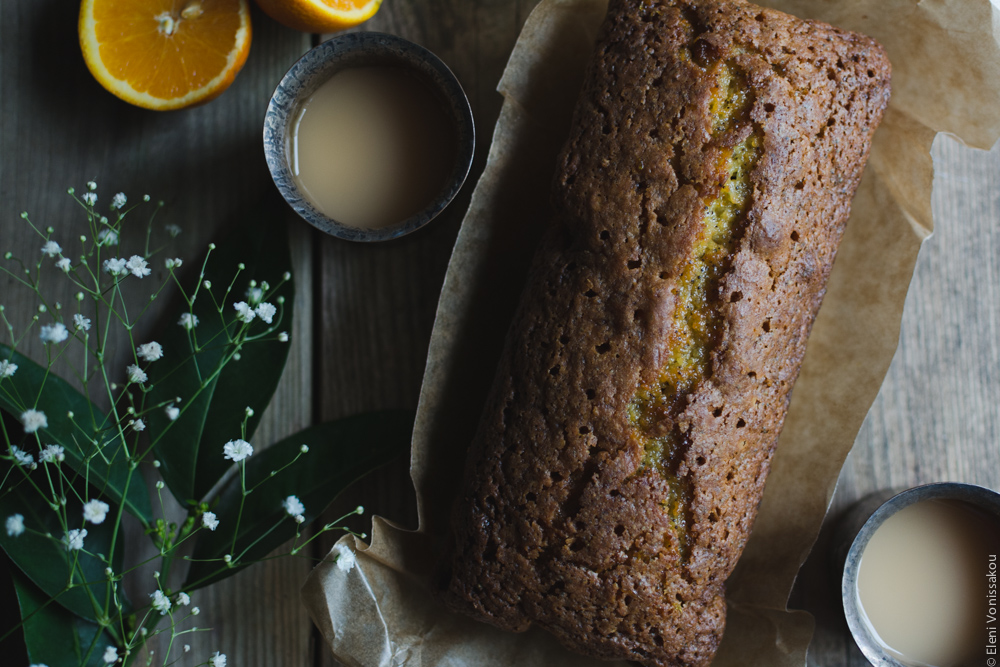 These past few days however, I've managed to use quite a few of these sweet juicy babies. Yesterday my house was filled with the fresh fragrance of citrus, and I managed to make three recipes and photograph them, all in the space of a weekend.
To be honest I'm extra happy to have pulled this off, because I spent the whole of last week with severe blogger's block. I just couldn't bring myself to cook anything, and the one thing I did try was a complete flop. The oranges were wandering around in my brain, but I couldn't pinpoint what I wanted to do with them, and even if I'd tried I would probably have made a mess of everything. Not what you'd call a productive week.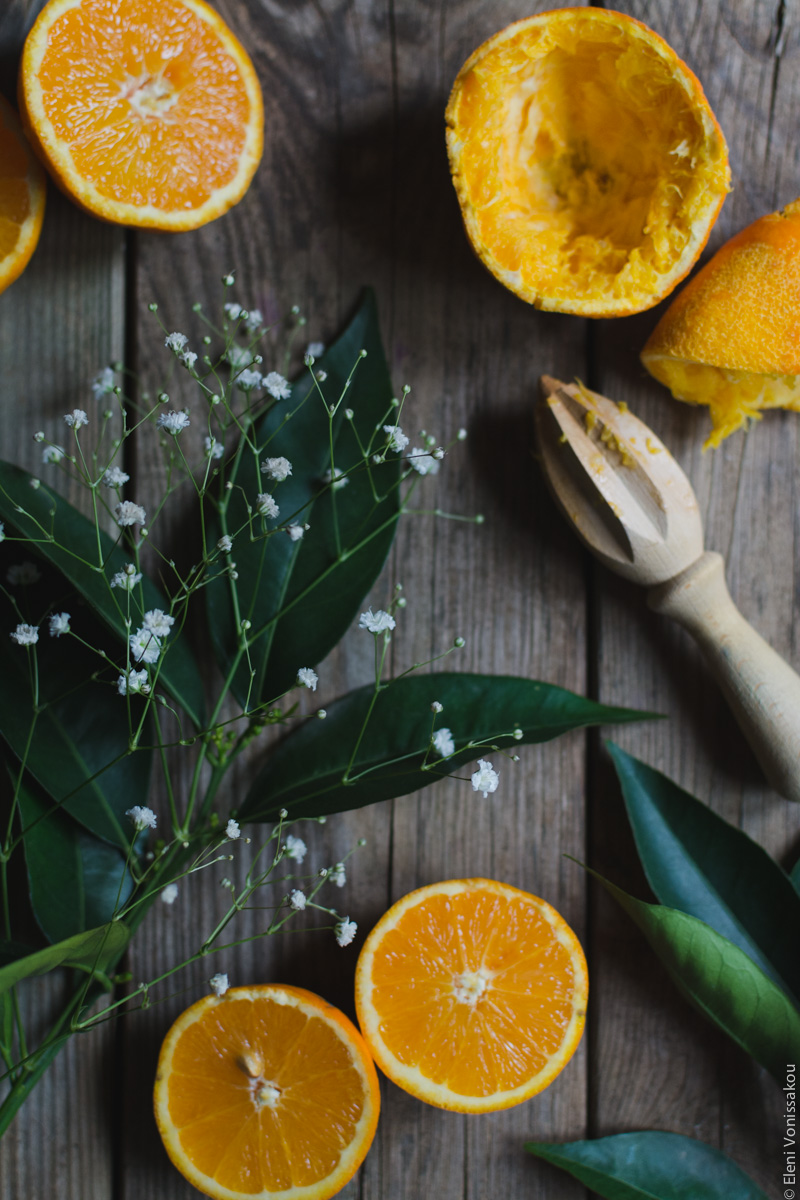 When my blogger's brain finally started revving, the first thing I decided on was cake. With orange of course. So I thought I'd go for a variation of a classic lemon drizzle cake, but with quite a few changes from ingredients to method. I've used olive oil instead of butter, added poppy seeds, and done away with the mixer. I also used juice in the batter to make it more orangey, when normally there is only zest. There is no glaze, but there is delicious syrup to drench the cake in, to make it nice and moist without being overly sticky or gooey. You don't need a spoon to eat this.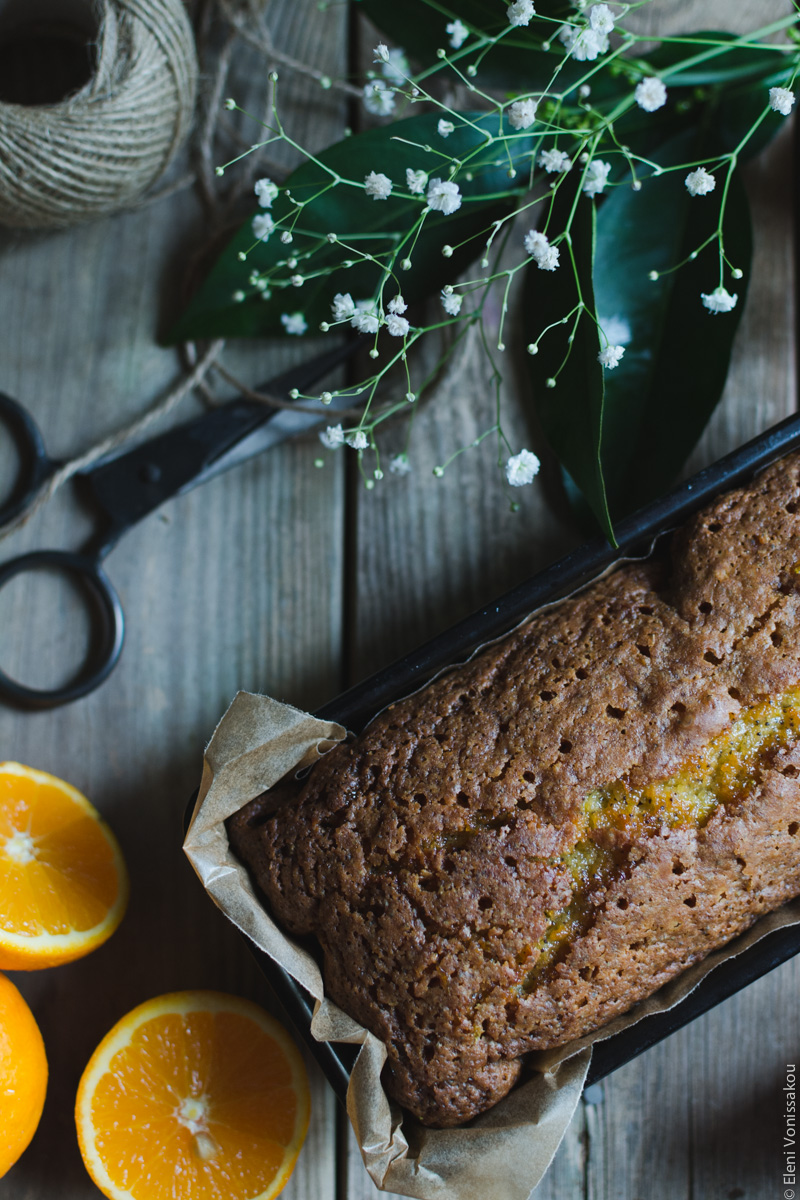 See the holes in the top? They're there to get the syrup in. Yum.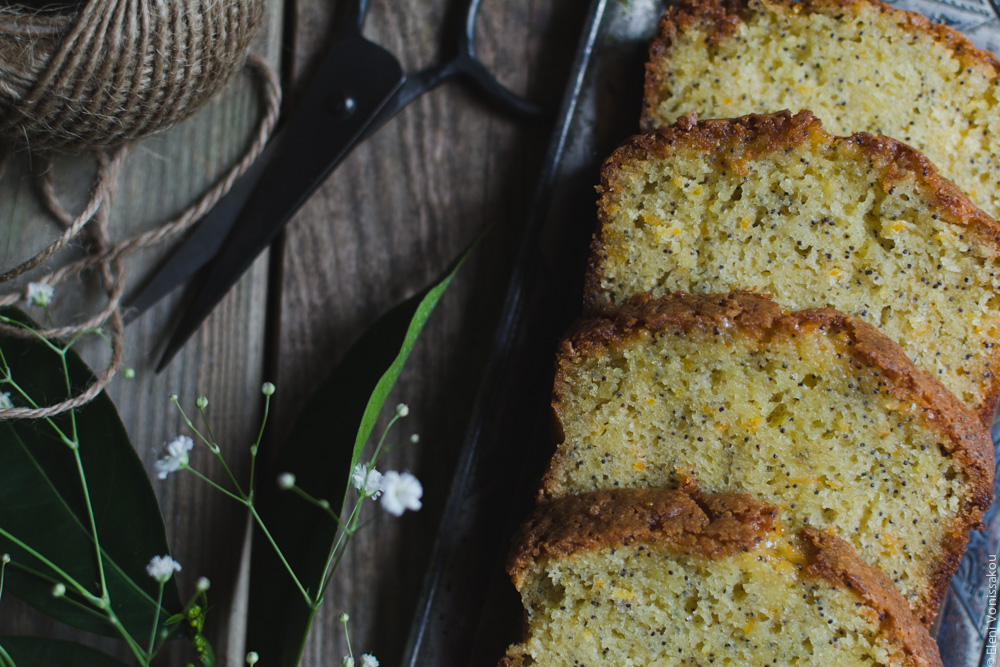 This loaf cake is one of those super easy cakes, where you mix dry ingredients, then wet, combine the two and throw it all in the oven. So just grab a few of the last winter oranges and get baking! Your coffee will thank you for the company.
Oh and if you're curious about the other orange recipes, watch this space.