Baked penne pasta with fresh spinach and delicious Portobello mushrooms, cooked in a creamy béchamel sauce with mozzarella and pecorino cheese. Comfort food at its best.
Do I even need to go into detail? Pasta, spinach, mushrooms (balsamic glazed!), béchamel sauce, mozzarella, pecorino. I basically just repeated the first paragraph didn't I?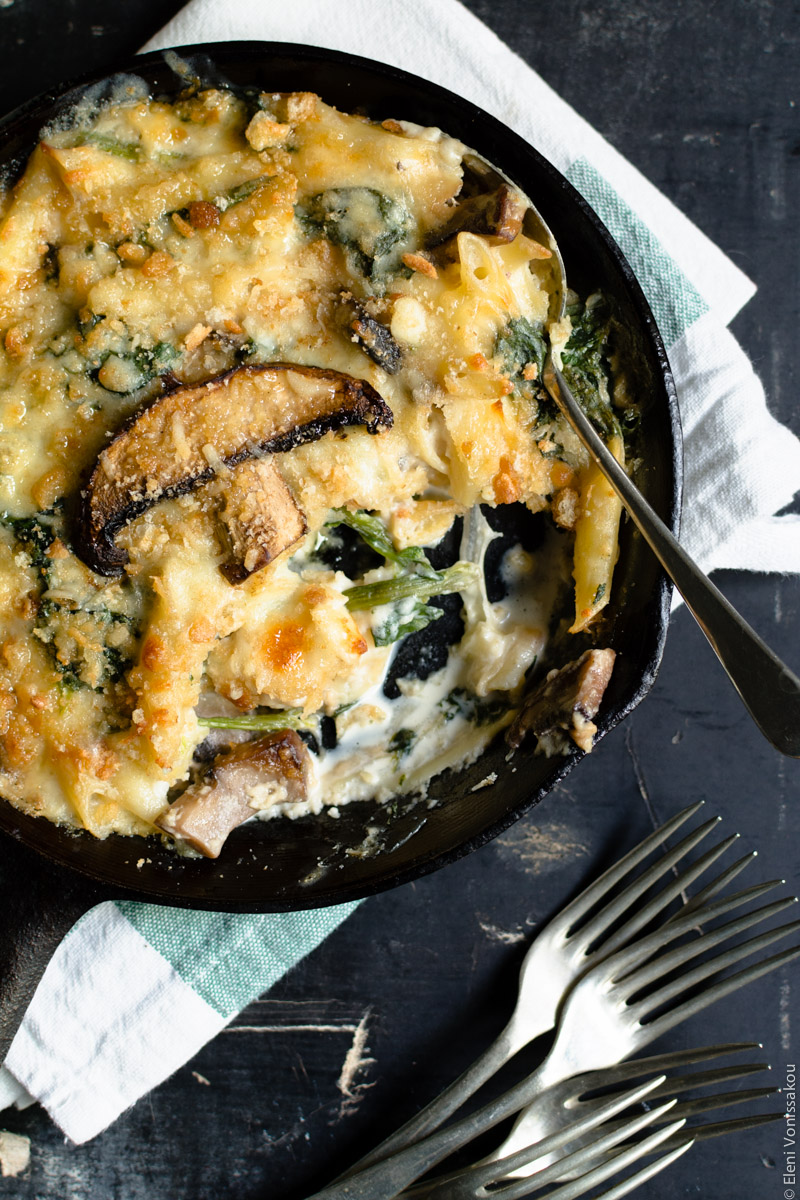 Pasta bakes are the best. I just love them. They require slightly more washing up after prep, but they are so worth it. And you can do so much with them! Just choose a sauce, either tomato based or creamy, your favourite type of pasta (penne works fantastically well) and some extras like veggies, cooked or deli meats, and of course cheese!
Here I've gone for a vegetarian option, with fresh, healthy spinach and juicy, tasty Portobellos. You won't miss the meat at all as the mushrooms step in and provide substance and flavour. Especially after you splash some balsamic vinegar all over them!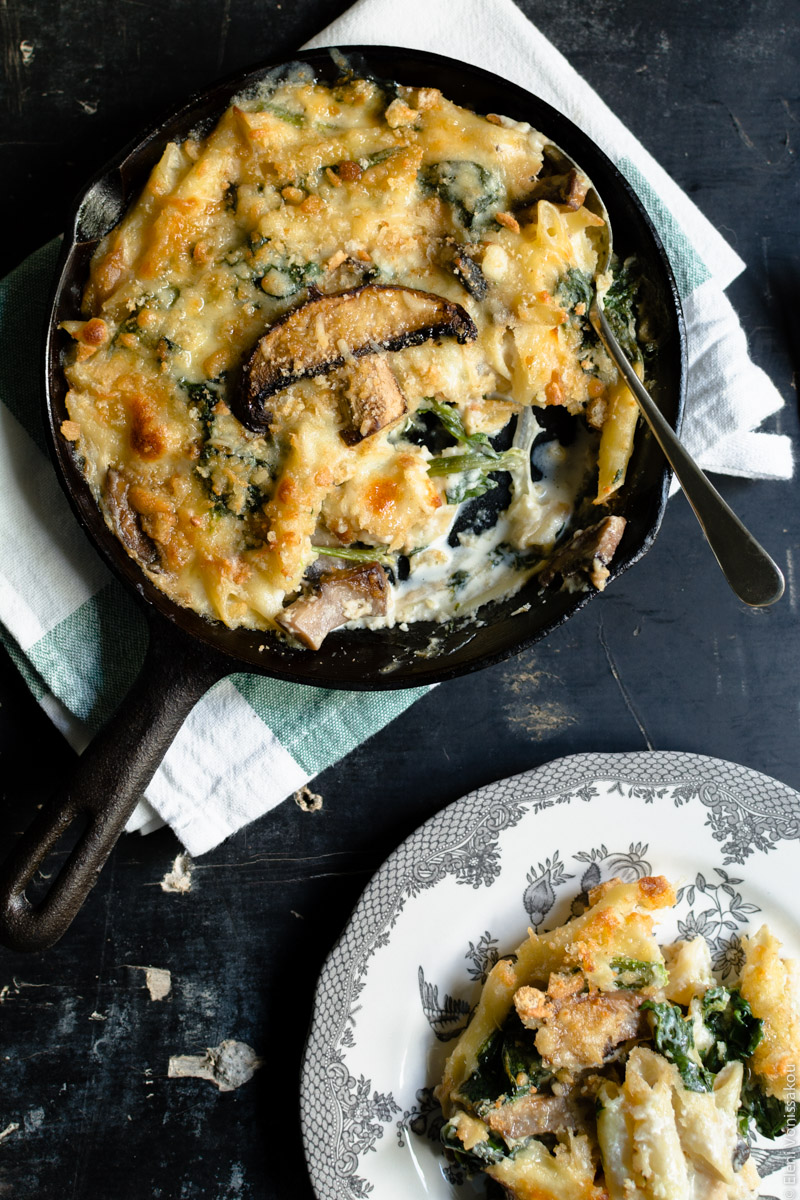 This recipe was actually created for one of the largest pasta brands in Greece. It's their 90 year anniversary this year and as part of the celebrations they have published a little booklet with recipes from 8 foodie personalities. I am so happy to be one of them!
So, come on, tell me. What do you add to your favourite pasta bake?