A delicious, uber healthy, almost-vegan Buddha bowl with roast beetroot and sweet potato. The dressing is a gorgeously thick, silky rich, sweet and slightly spicy concoction with tahini and honey, that will leave a nice warm feeling in your mouth.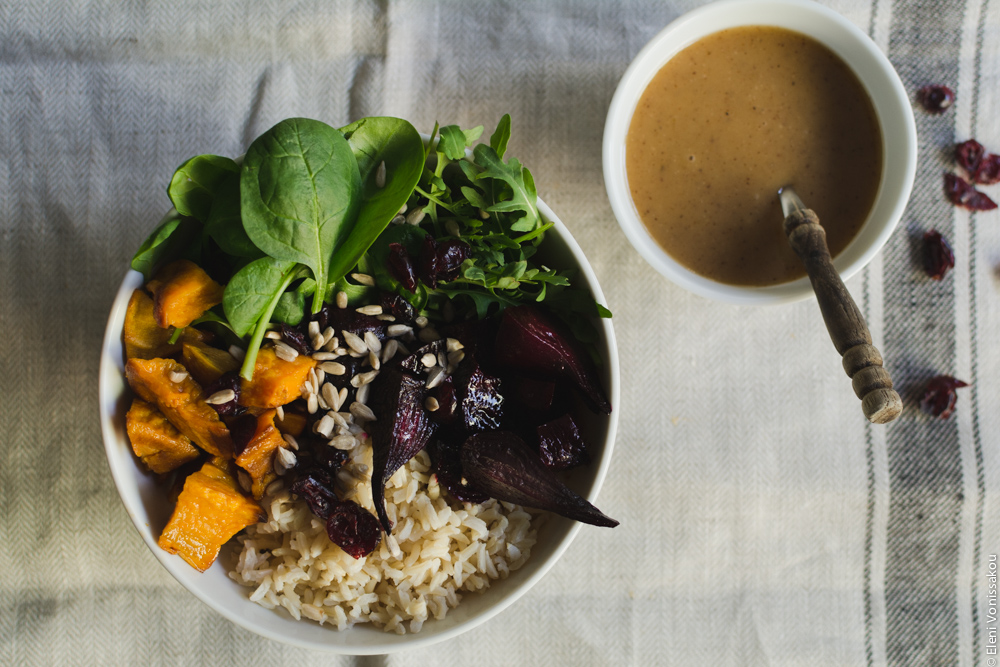 This is my first ever Buddha bowl. I love eating my food out of bowls, so it's strange that I've never got round to trying these until now. I suppose I've had similar meals, but they've literally been bowls of leftovers, so I'm not sure they can be classified as Buddha bowls.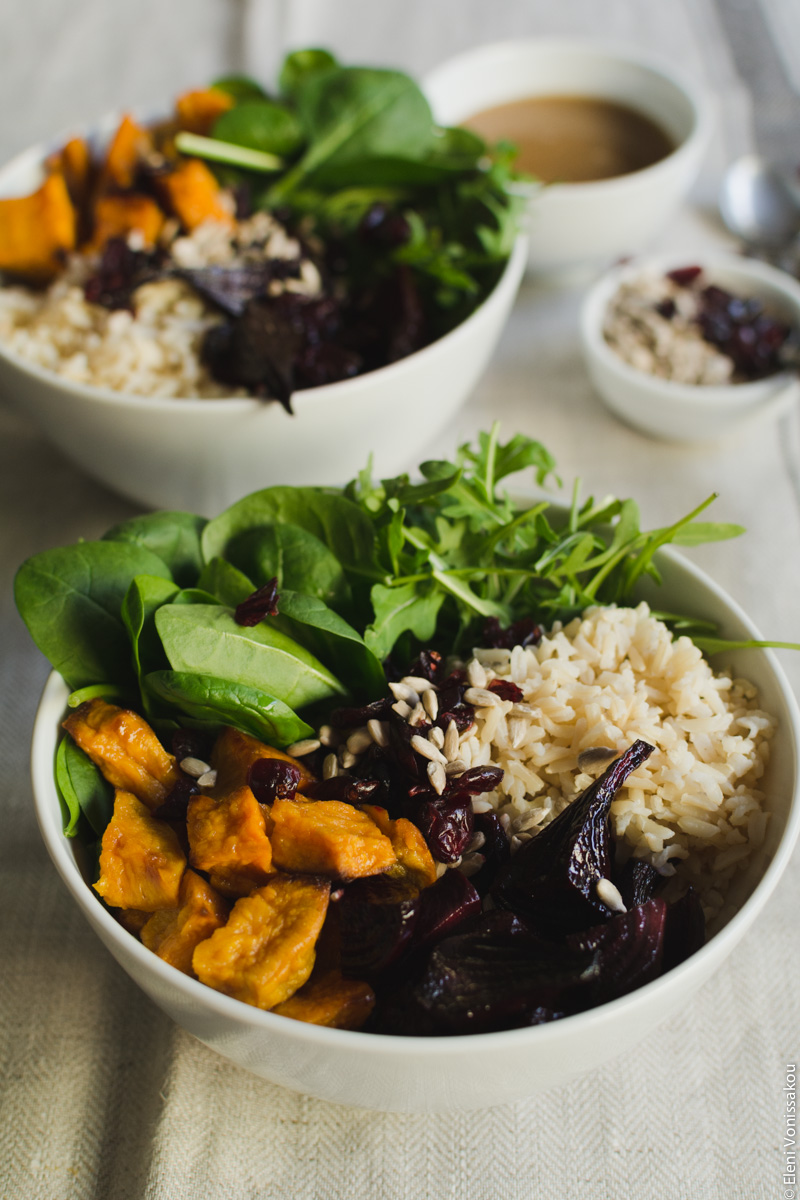 The original BB is vegan, at least from what I can tell from my research. However, it's common to see meat in bowl meals too now, they're just not called Buddha. I'm sticking with an almost vegan option here today, which would be full vegan if not for the use of honey. If you prefer you can switch the honey for maple syrup or maybe agave. This is an ideal lunch or dinner for anyone fasting for Lent here in Greece, since all the ingredients are suitable and their combination provides a very well balanced meal.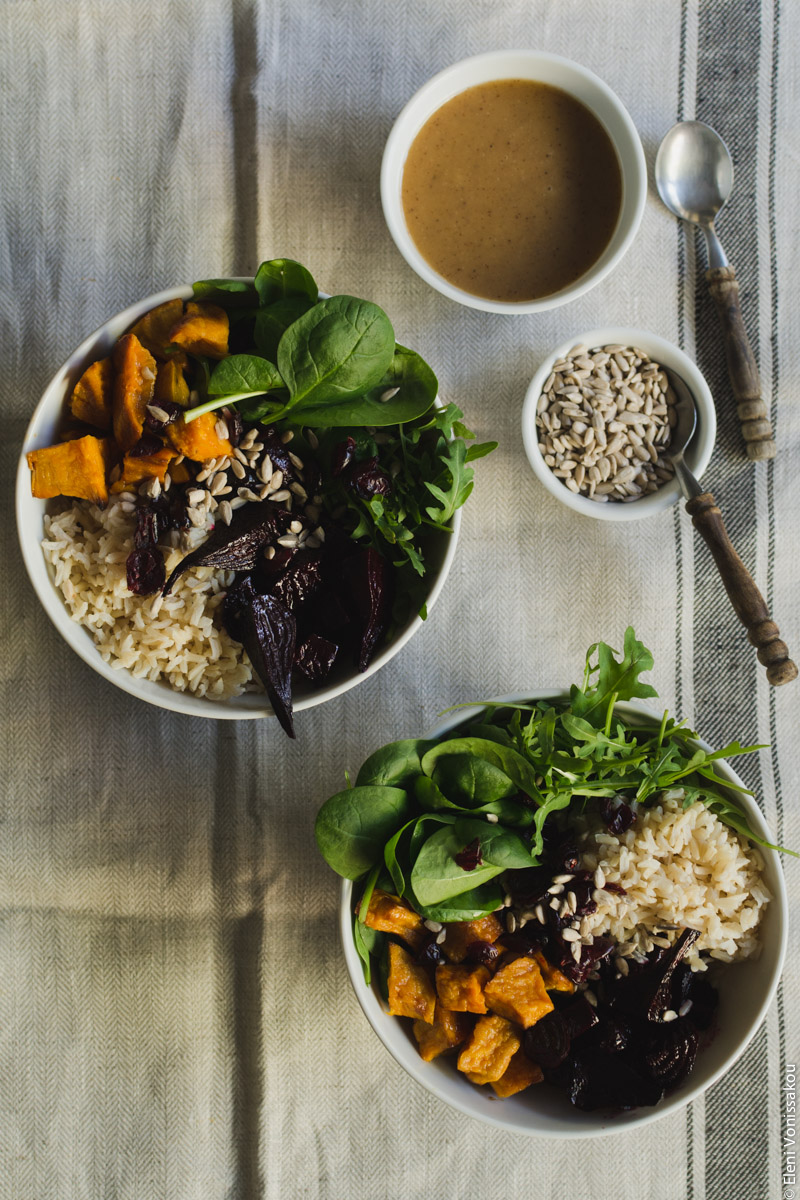 I was planning on using quinoa instead of rice, but then I remembered I have several boxes of brown rice in the cupboard so it seemed the logical way to go. In the end I was happy to discover I still had some brown basmati which is really delicious, so in it went.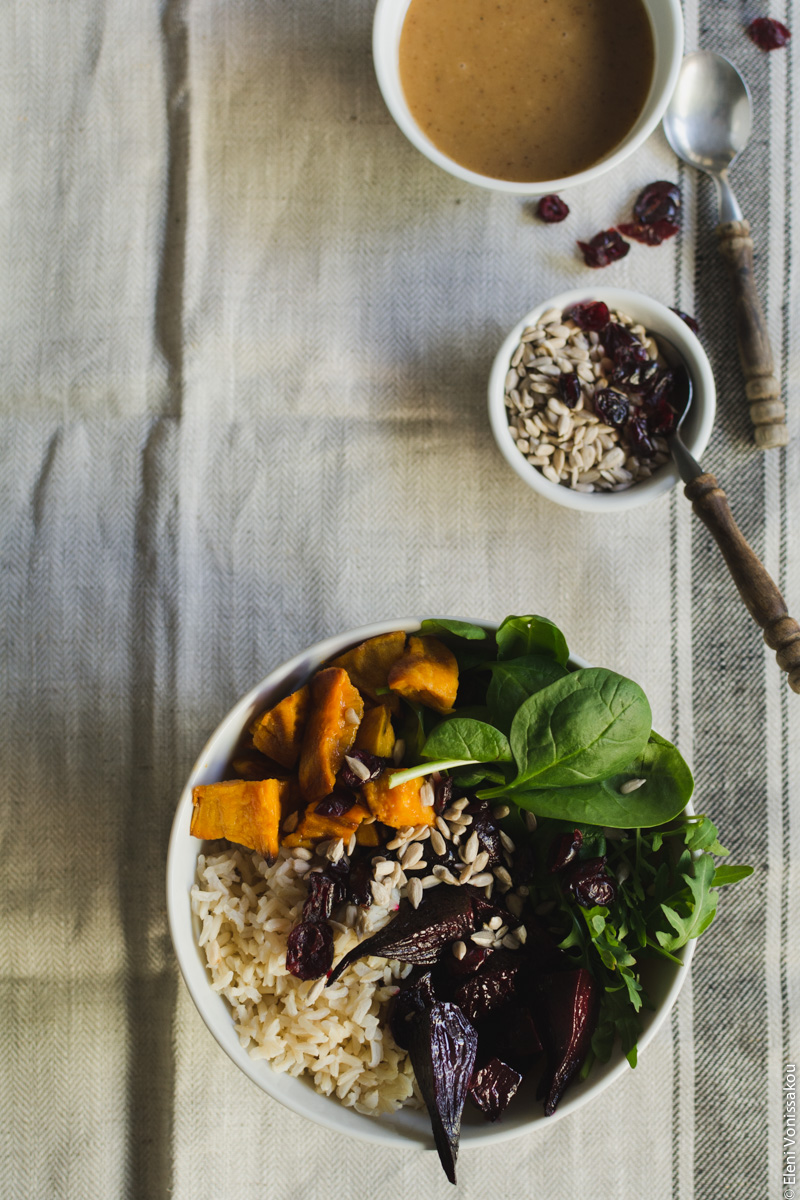 The veggies I've used here are some of my favourite. I adore both beetroot and sweet potatoes. Especially when they are roasted. In fact I would never boil beetroot again unless there was a very specific reason to do so. There is no comparison in taste, if you haven't tried roasting beets you need to try it quick.
So I went for my beloved combo and added some spinach and rocket (aka arugula). The peppery rocket apart from being tasty is there for another reason and that is to balance out the sweetness of the roast veg.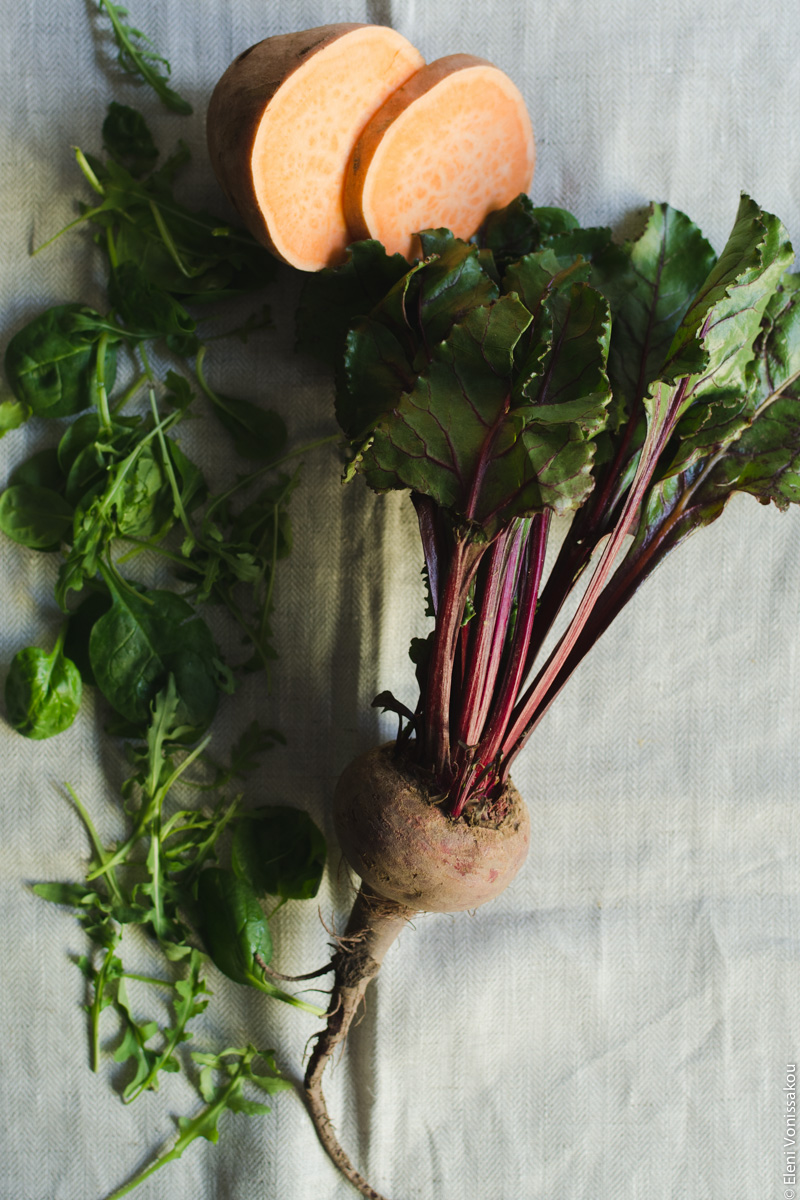 Finally, the dressing. It's pretty amazing. I am not a huge fan of tahini dressings. The ones I've tried in the past have been strange tasting and I can't say there were any that I would have eaten again. The idea for this one however came to me while reading a recipe for a tahini maple syrup combo. It occurred to me that all the things I do like that have tahini in them, also have a lot of sweetness from either honey or sugar. So maybe this was the answer, adding a sweet component to the dressing. (Yes, it was.) And where there is honey, there should be cinnamon, so that went on the list. But I didn't leave it there, as I wanted to add a little more complexity to the result. Some chilli helped with that, and then, when there was still a little something missing, some cumin. The final dressing is sweet but not sickly, with a hint of warmth from the spice. Definitely worth trying.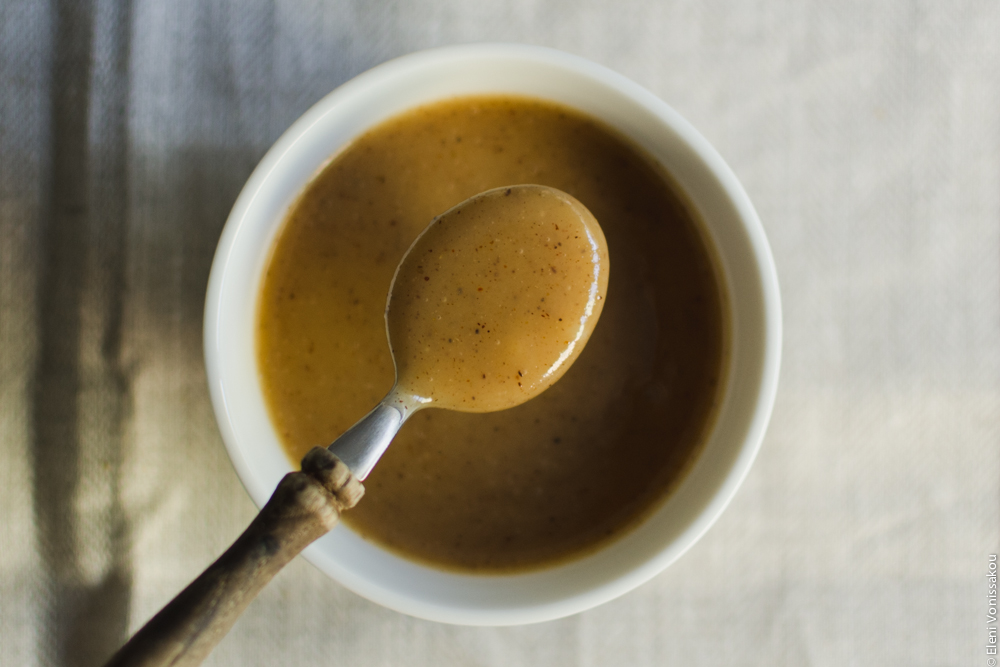 To top things off, I sprinkled some sunflower seeds and dried cranberries over the bowls. Because you can never have enough super foods in a Buddha!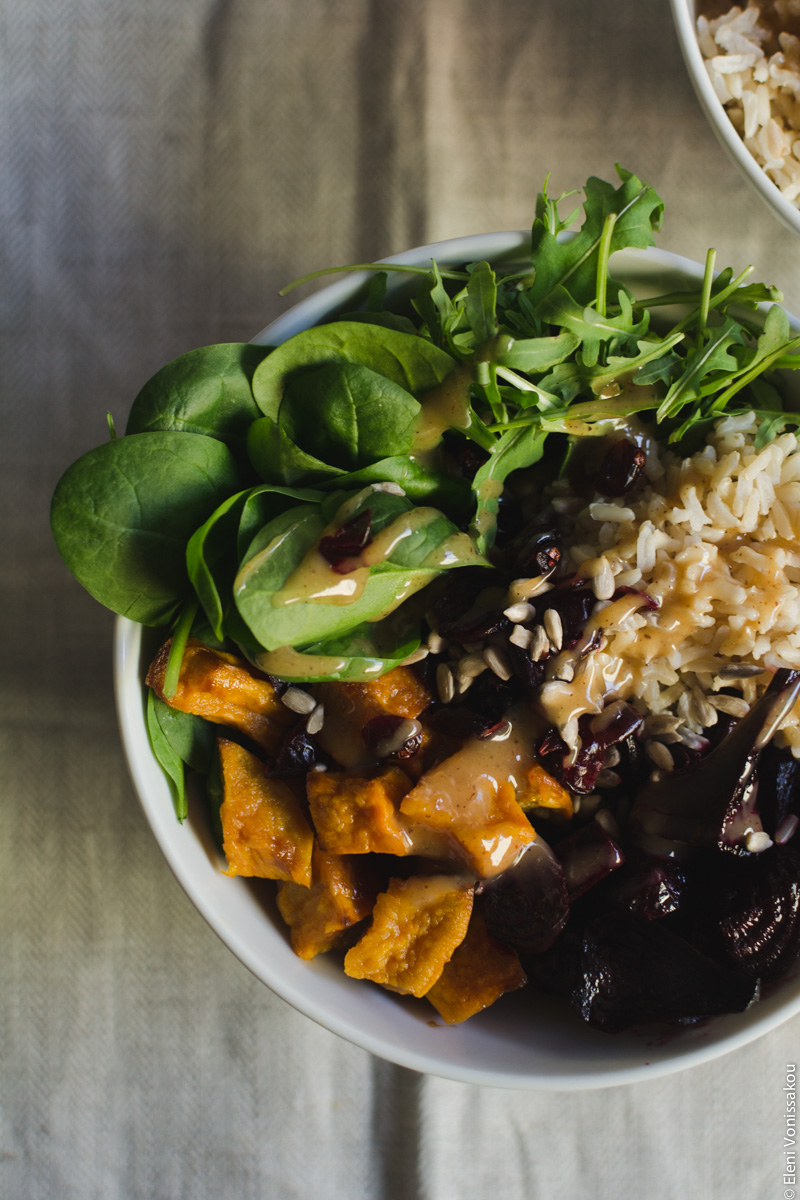 So what do you think about Buddha bowls? Or any bowls for that matter. Do you love them, hate them, eat them regularly? What is your favourite flavour combo?