Easy, chewy, deeply chocolatey olive oil brownies, and even easier no-churn mascarpone ice cream with a gorgeous milky coffee flavour. Add some Irish cream soaked biscuits and a boozy chocolate sauce, and you have yourself a very special ice cream sundae.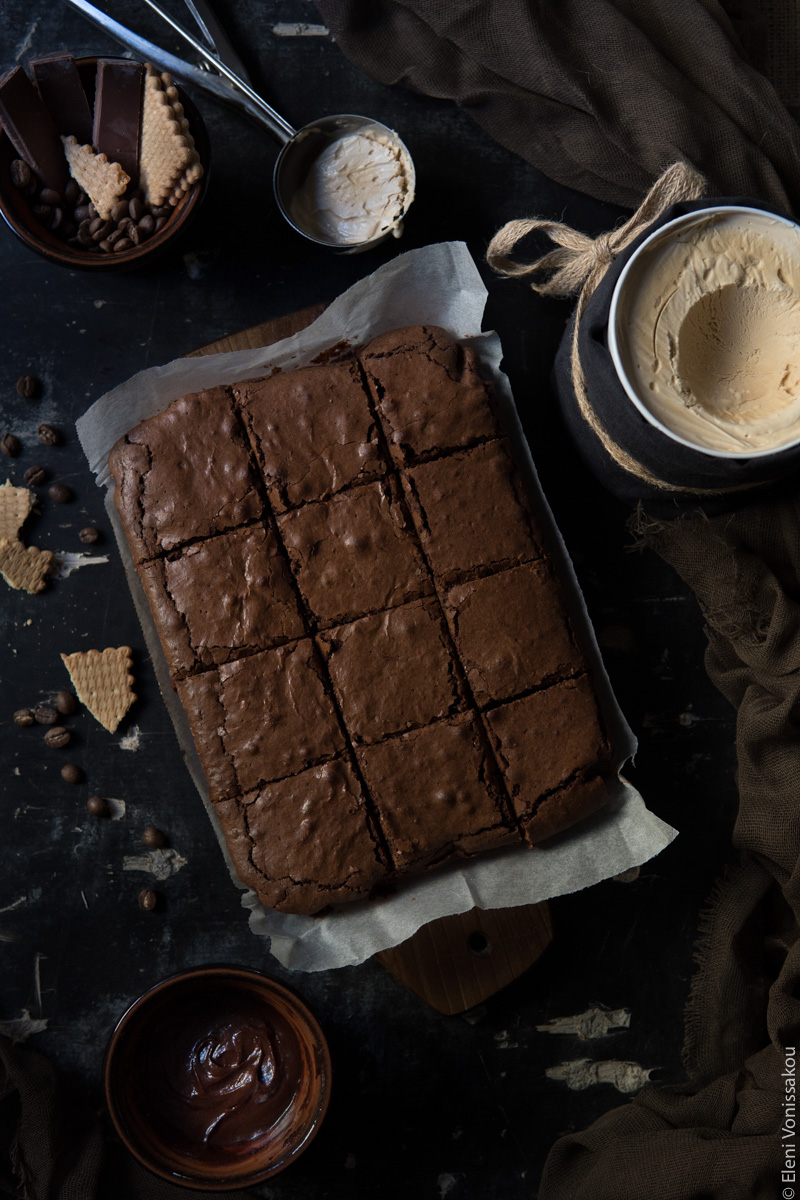 Does anyone fancy dessert? Well here is a rather good one if I may say so myself! Whip up the super simple and tasty olive oil brownies, chop them into bite sized pieces and serve them with delicious and oh so easy to make, coffee mascarpone ice cream.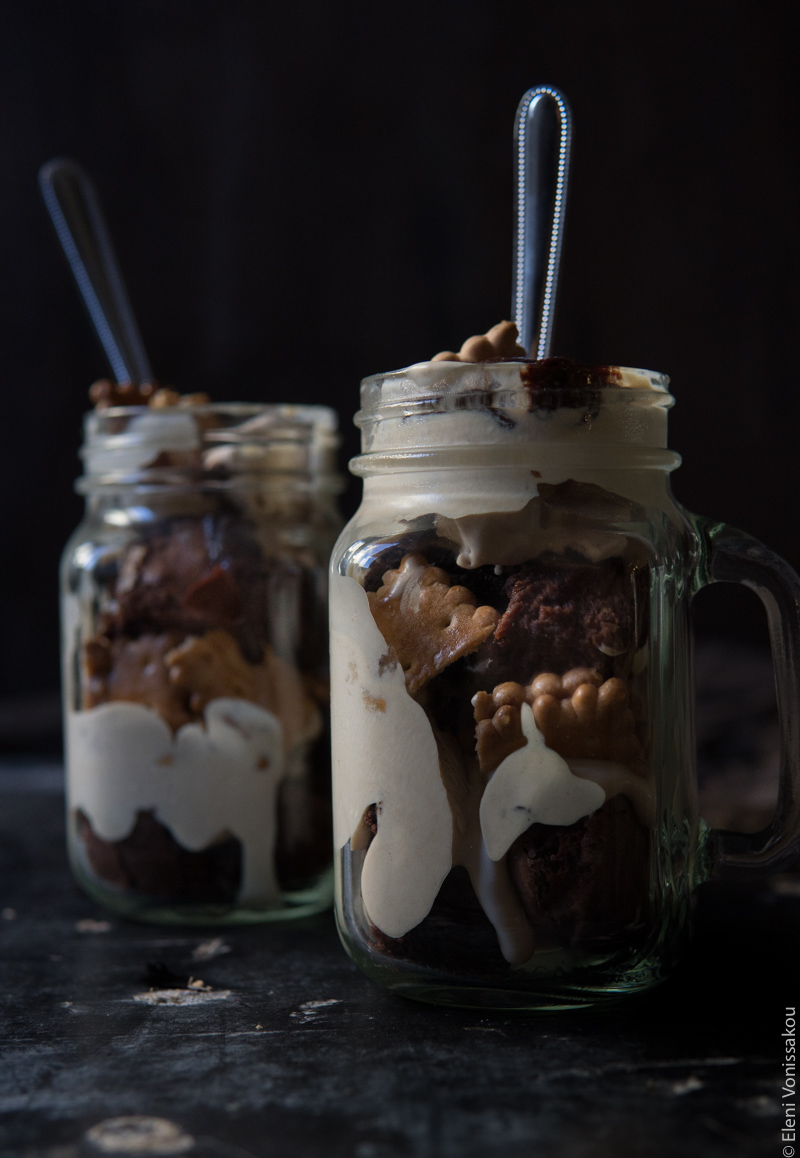 But don't stop there. Before layering all this deliciousness into your bowls or glasses, make sure to drizzle some Irish cream liqueur over a few broken-up biscuits (cookies), and when they soak it up nicely, add them to the mix. To complete the chocolate coffee flavour bomb, make some sauce by melting dark chocolate with Irish cream liqueur. Drizzle over everything and dive in.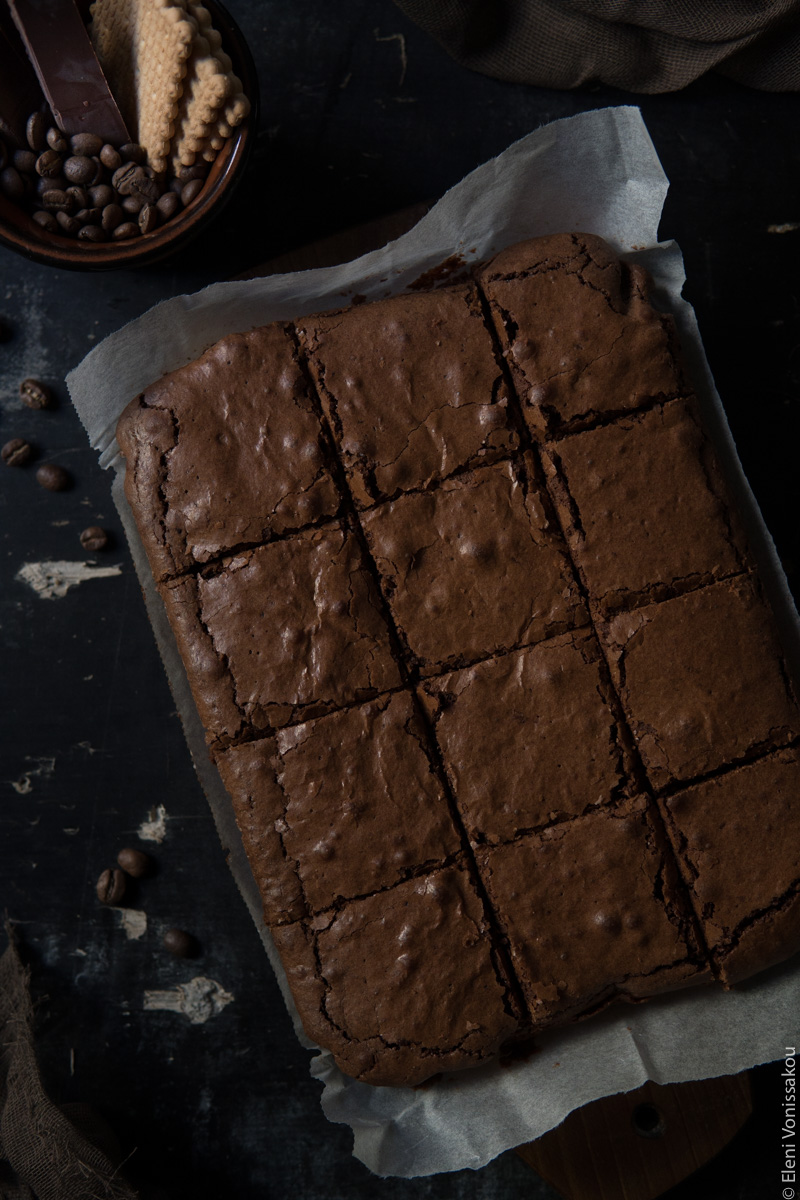 Just a couple of things before I let you make that shopping list (you know you want to). The brownies are not overly sweet, because they are made to accompany ice cream. Personally I like them like this. If you want though, you could up the sugar a bit to make them super sweet. They are gorgeously chewy; just had to mention that.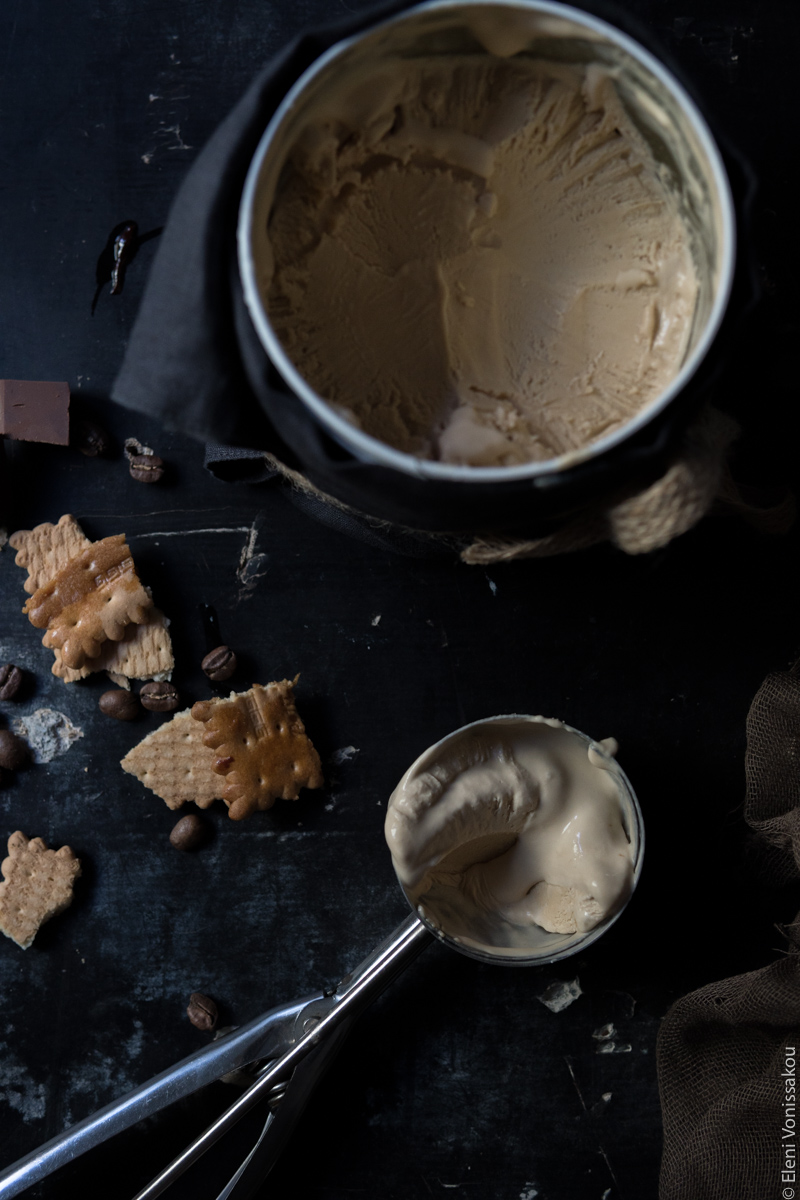 Finally, the ice cream. Wow, this ice cream. Its milky coffee flavour, its silky creaminess, its perfect texture even though it's no-churn… Gorgeous. And so so easy. I'm going to be making this by the gallon. Keep in mind that like all no-churn ice creams, it needs to come out of the freezer about 10 minutes before serving so it has time to soften. Now go shopping.