One of my favourite combos ever, Greek yoghurt, speculoos (biscoff) biscuits and ripe, juicy peaches, turned into a fridge cake with the help of some mascarpone and honey. It's one of those easy, summery desserts with only a few ingredients but lots of creamy deliciousness.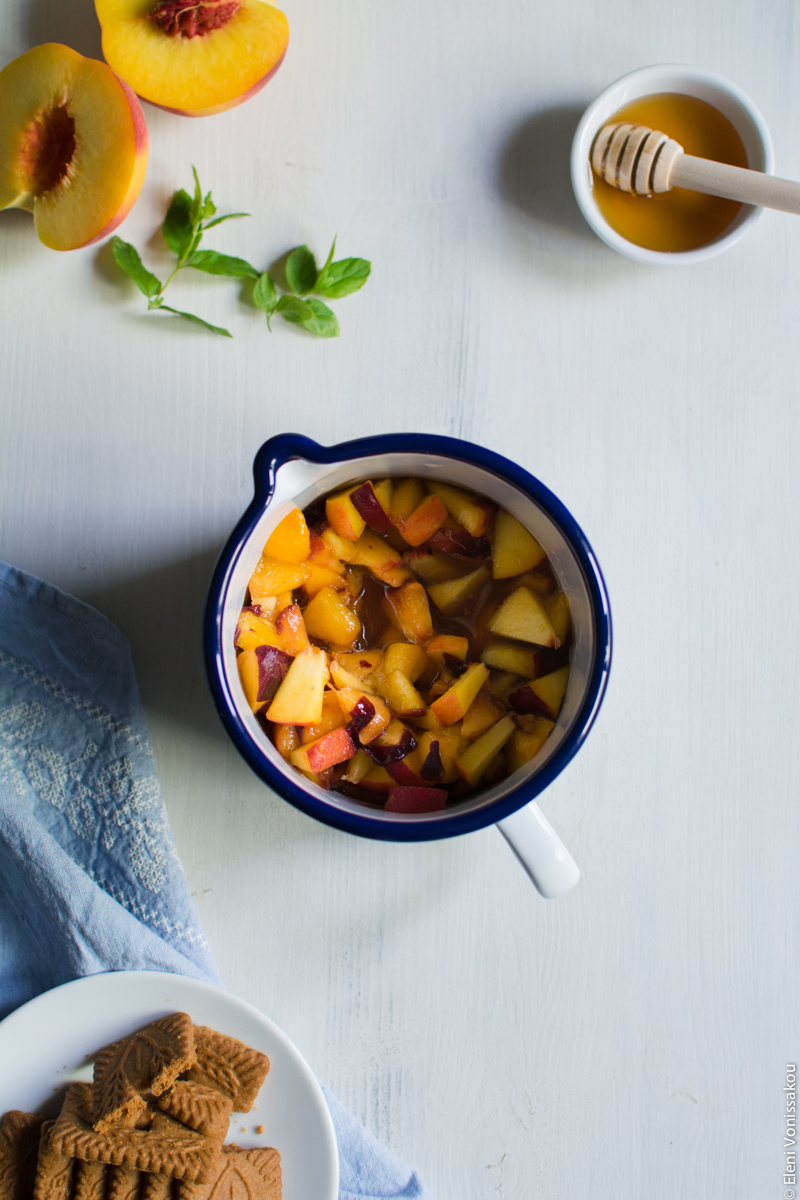 I adore peaches. They are one of my favourite fruits. It's hard to find good peaches nowadays, I don't know why, so when I do find them I eat as many as I can! And the best way to enjoy a good, ripe peach, is with thick and creamy Greek yoghurt. If you haven't tried it, you really must.
A few years ago I was preparing some peach and yoghurt as a snack on a hot day, and decided to crumble a speculoos biscuit (or two) over the top. Would you consider it an exaggeration if I said it was one of the best decisions I've ever made? Haha, well, it was delicious. I filed it away in my brain under "I really have to make something out of that" and moved on.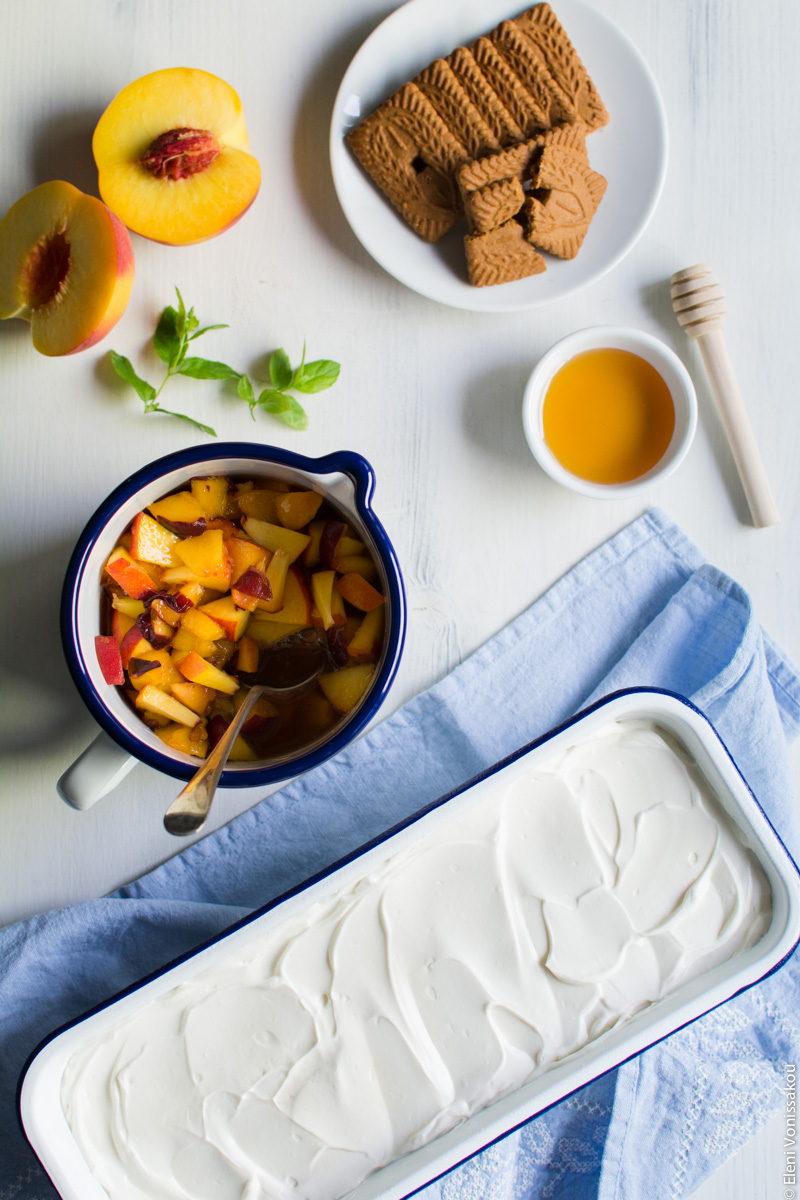 The other day I was – you guessed it – preparing some peach and yoghurt as a snack (!) and I thought right, now is the time to take this to the next level. I recently posted a strawberry fridge cake which went really well, so I already knew people like the no-bake, easy, few-ingredient type of dessert recipes. And who can blame them?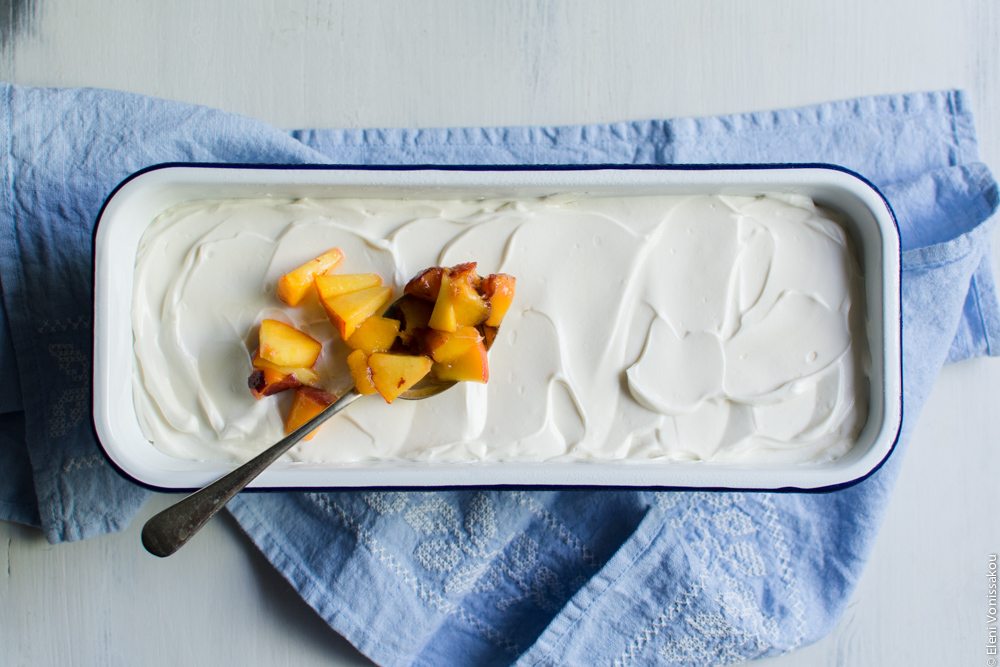 I originally thought I would do a no-bake cheesecake with this flavour combo, but as I got started I decided it would be even easier to just make the creamy part and layer it over the biscuits (cookies). Then smother everything with chopped peaches to serve. To say this cake requires minimum effort is an understatement.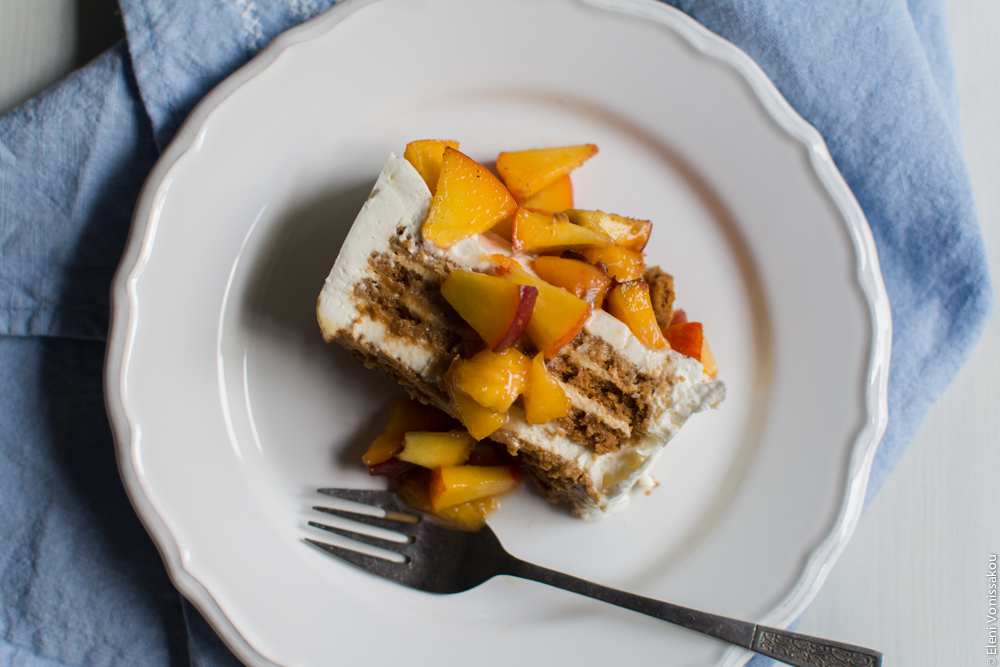 The creamy part consists of Greek yoghurt, mascarpone cheese and honey. The mascarpone is there to sort of balance out the tang of the yoghurt and it doesn't interfere too much with its taste. Which is what I wanted, because it's the yoghurty taste that I liked about this combo in the first place. But it's a dessert, so just plain yoghurt would be too, um, plain. The cheese makes the whole thing more like a super thick cream, and the honey gives it just enough sweetness to go from snack to dessert.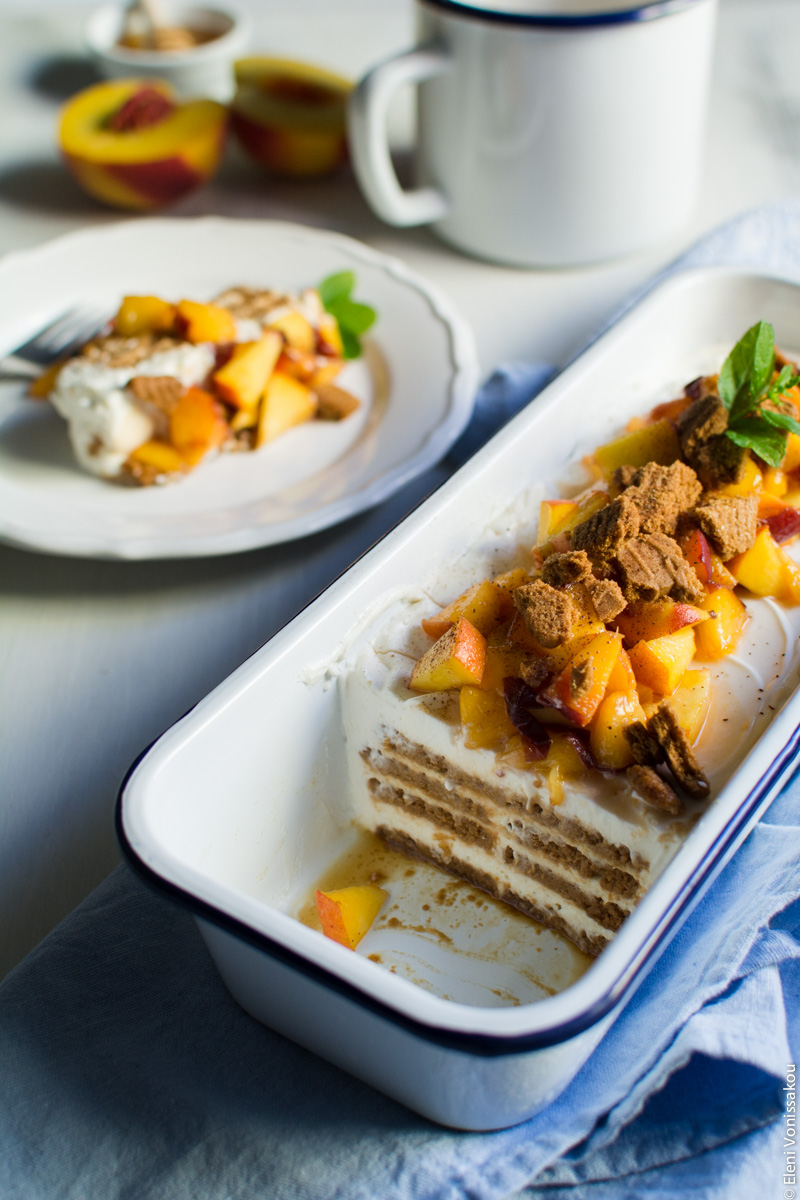 As with all fridge cakes, the biscuits soften over time. If you want to preserve a little bit of crunch, serve the cake a few hours after you make it. If you want it soft and mousse-like, leave it overnight.
Aaaand, in case you were wondering, yes, you can stick this in the freezer. Just remember to take it out about 15-30 minutes (depending on room temp) before you need to cut it.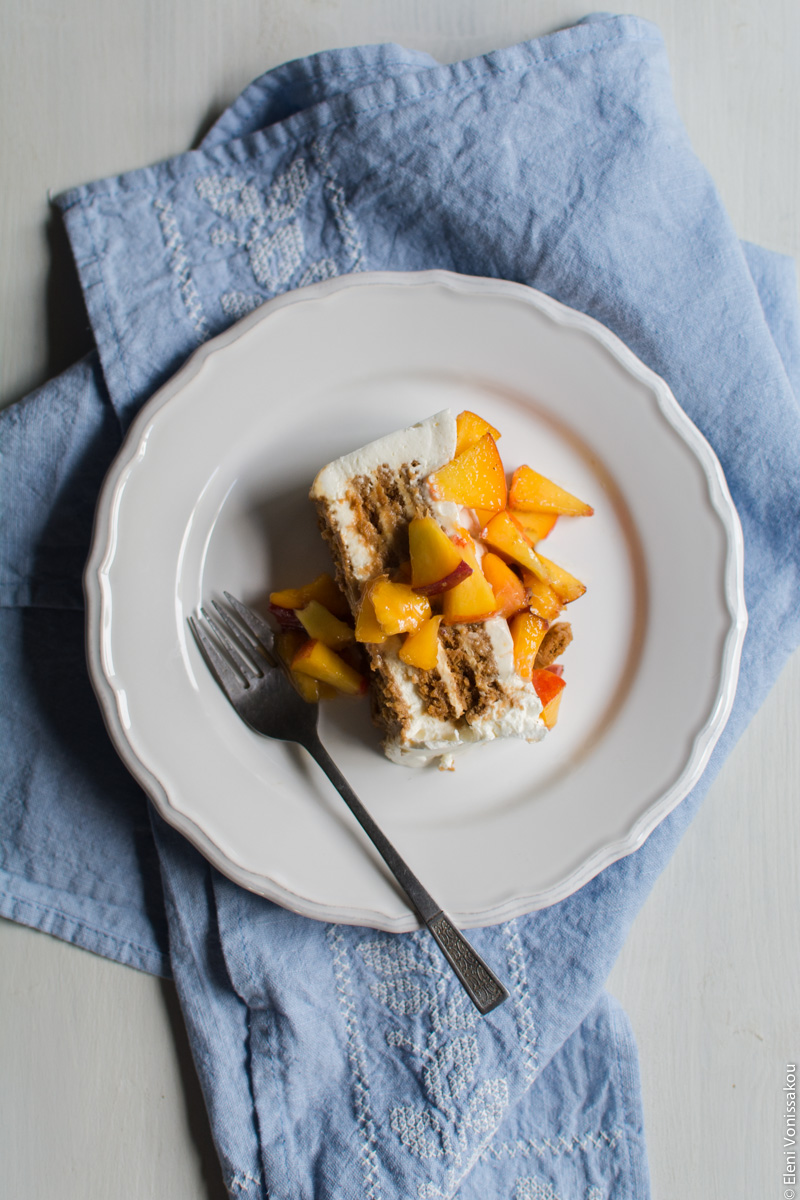 I hope you enjoy this super simple fridge cake. If you can't be bothered with the layering you can always just break some biscuits, put them in some pretty glasses and dollop some of the delicious cream on top. But don't forget to smother it all with chopped peaches!