Delicious hummus-style dip made with white beans, tahini, lemon, garlic and the gorgeous spice mix ras el hanout.
Let's start with something important. Hummus is not Greek. Hummus wasn't even readily available here when I was a child. This may come as a surprise to many, especially in Britain. Fava is Greek, tzatziki is Greek, and a whole load of other delicious dips are Greek. Hummus is not. There, now I got that off my chest we can move on.
I recently saw a post by a food blogger on Instagram who said you can't call something hummus if it isn't the classic recipe with chickpeas. I respect that, it makes sense, especially when you consider that the word hummus literally means "chickpeas"! As long as I get annoyed when someone calls something a souvlaki and it clearly isn't, I will stick to saying "hummus-style" for this recipe. That's because most ingredients are the same, bar the beans and the ras el hanout.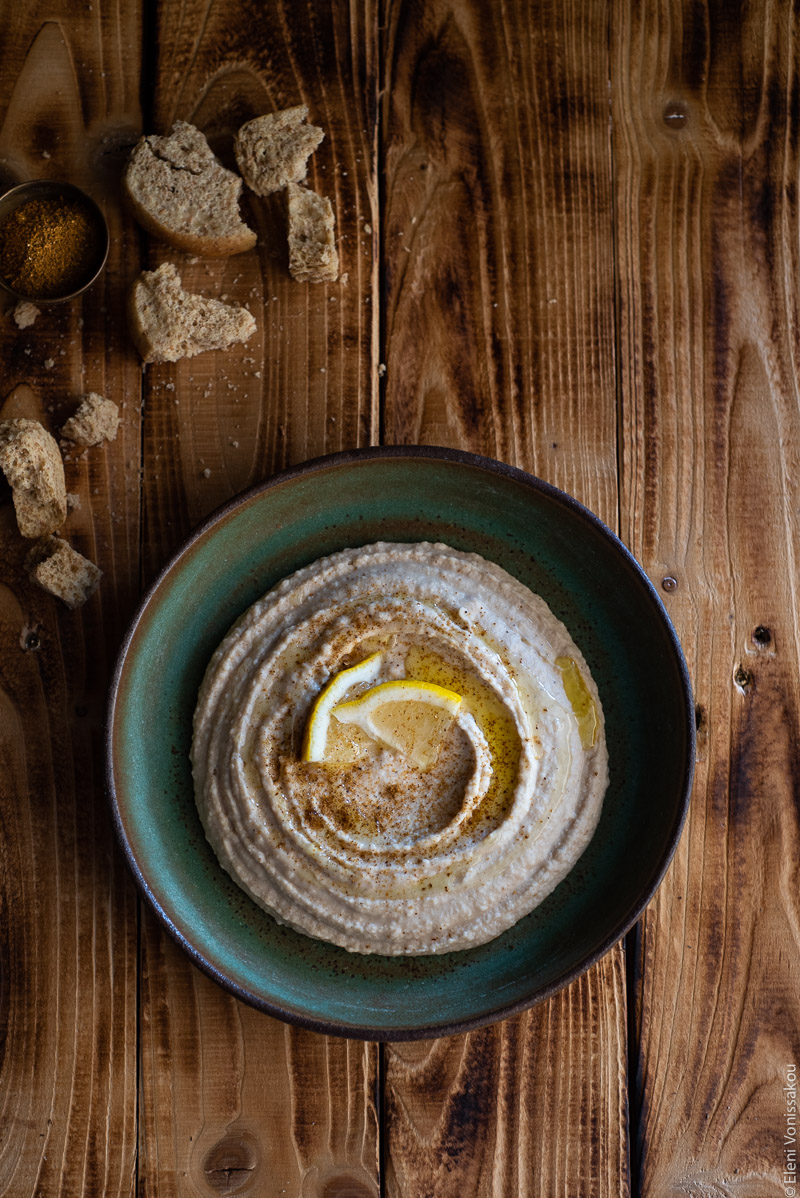 How did this recipe come about? Well, I am going through a hummus phase right now, and have been for a while. My diet has changed quite significantly over the past couple of years and I make sure I eat lots of legumes. Hummus has been a great ingredient to have on hand for snacking but also for adding to mains when they are vegetable-heavy. One day I felt the need to make a batch but didn't have cooked chickpeas, so I took a bag of cooked white beans out of the freezer and proceeded with the recipe. Then I discovered I didn't have cumin either. This is a very rare occurrence in my home! Anyway, as I stood looking at the gazillion spices I have in the cupboard I saw, hiding in the back, a jar of ras el hanout I had never opened. I decided to try it. It worked!
In fact it worked so well I made another big batch of this dip the next day and kept some aside for photos. And here it is! Try it with some rusks and cherry tomatoes, in a salad sandwich, with a nice toasted sourdough with capers or pickled courgettes (zucchini)… so many options. You can also serve it as a "bed" for a winter Briam like this one, or even a summer Briam like this one! It also freezes well, just keep in mind the garlic flavour will get stronger.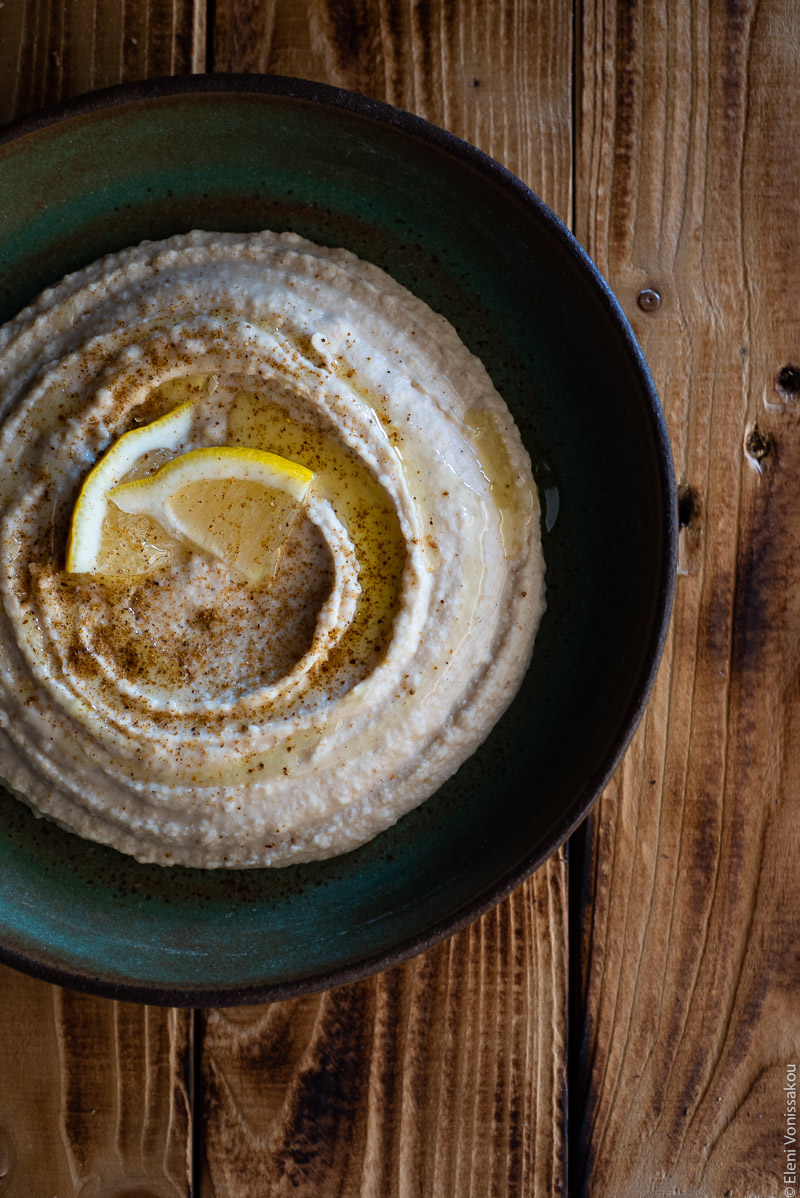 Before I move on, can we take a step back to where I mentioned my diet? I don't mean a diet to lose weight, I mean my diet as in what I eat. You have probably noticed over the past few months that more of my recipes are been plant-based than in previous years. This is because my blog is a reflection of, well, me. I have been meaning to talk about this more and I will, however I think it's best I do it in bite size portions because I do tend to go on a bit when I start with issues that are important to me. I do need to add here that there will be no preaching. Just things I am thinking. Having read up on certain things for articles I've written recently, I feel it's time we start some difficult conversations. But if someone just wants a recipe they can always scroll down for it, I'll still be grateful for the visit!
Right, about this hummus-style white bean dip with ras el hanout!