Easy, oven baked, vegan "meatballs" made with aubergines (eggplant) and enjoyed with a simple tomato sauce over spaghetti.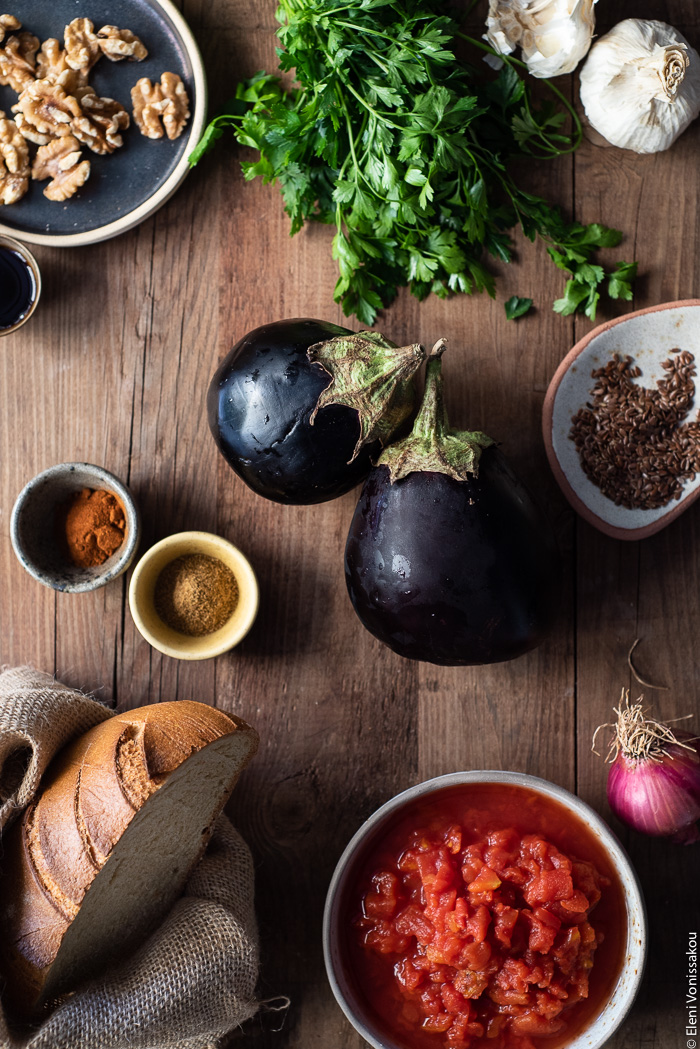 Aubergines (or eggplants as they are called over the pond) aren't my first choice of vegetable. I do like them, in fact I love Greek aubergine dip, but I never seem to reach for them at the greengrocer's. I think that's about to change. Because, well, these meatballs.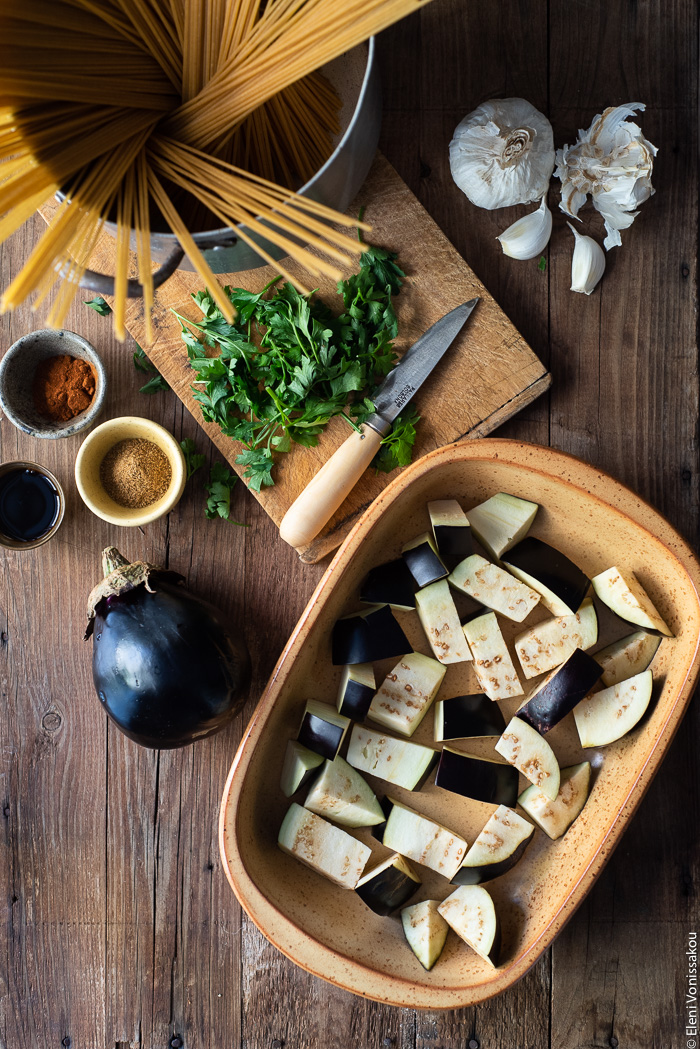 These meatless meatballs, or maybe they should be called aubergine balls? Eggplant balls? Doesn't sound quite right does it. Anyway, they are delicious. They aren't hard to make either. Ok, there are a couple of steps, but they are simple ones.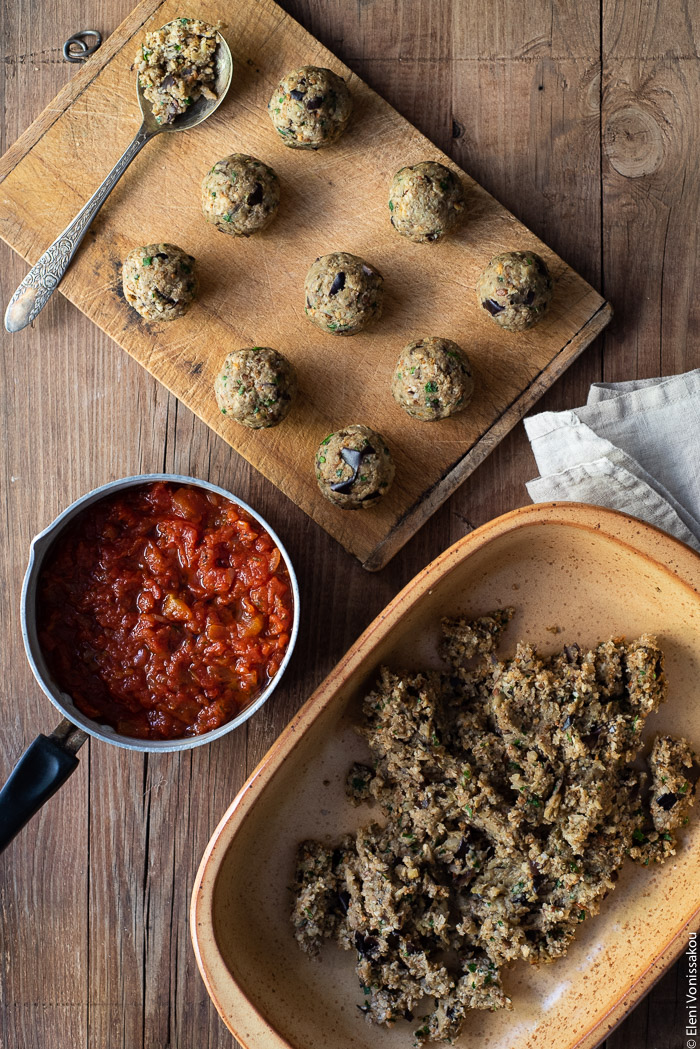 The resulting aubergine meatballs can be enjoyed on their own as a starter with a tasty dip, or maybe as a filling for some pitta bread with hummus and salad leaves… yum. But here I'm pairing them with a simple and super easy tomato sauce over spaghetti.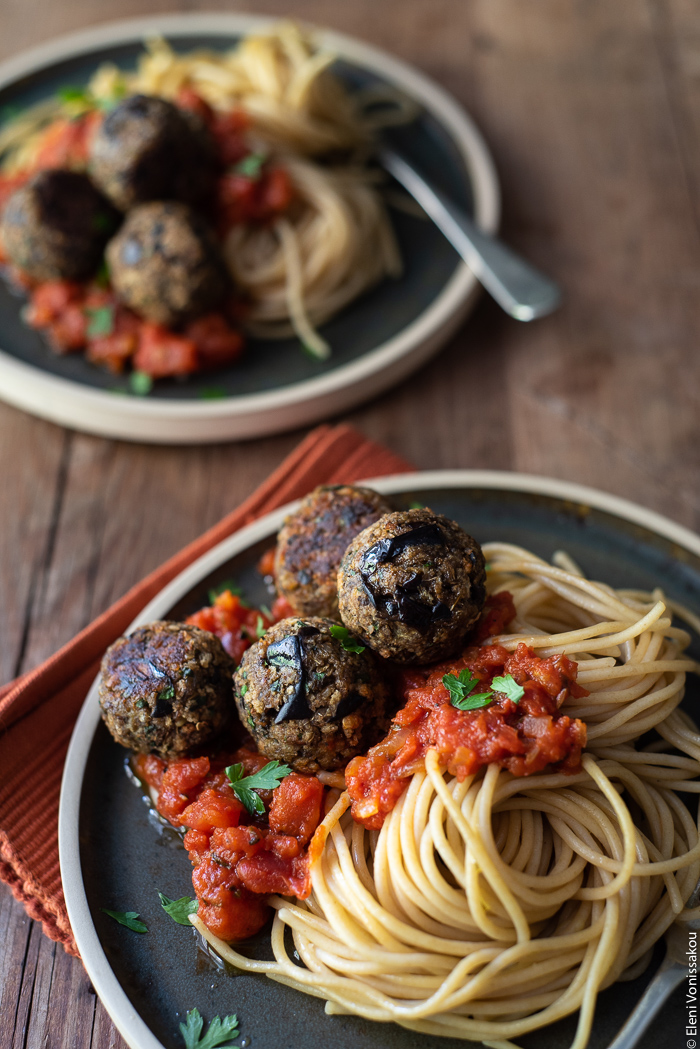 The combo makes for a great meatless dinner, and you can always prepare the balls a few hours earlier and bake just before serving. Now I must admit, I didn't try making them a whole day in advance so I'm not sure if that would turn out well, but I don't see any reason why it shouldn't. If you try it please let me know!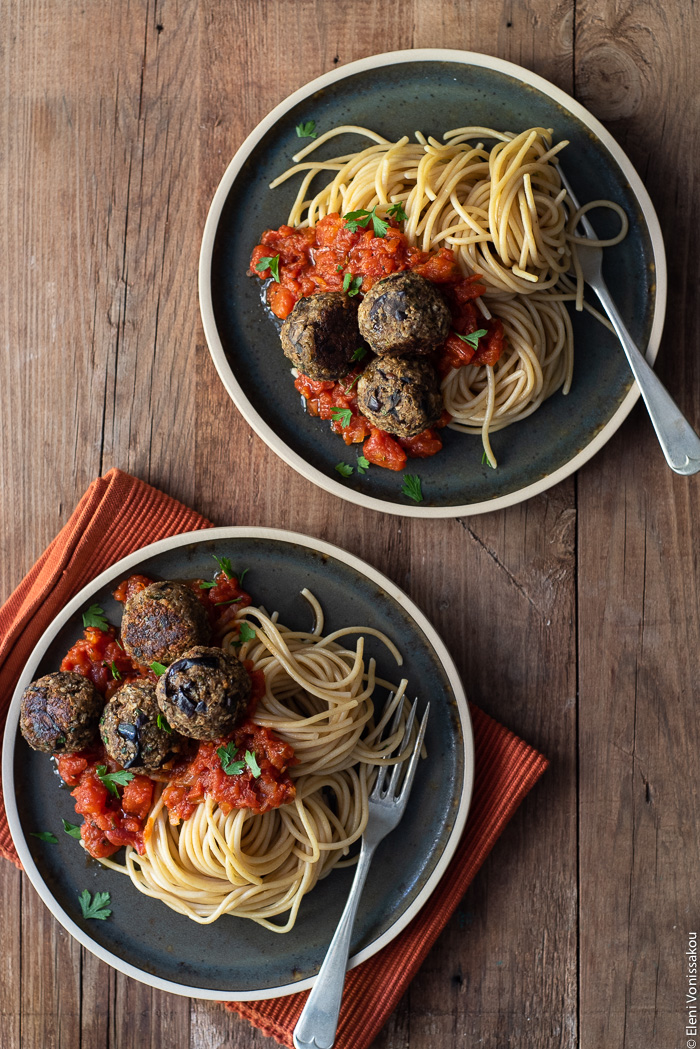 And of course if you make these I would love to see a photo and share it on my stories, so don't forget to tag me! (@thefoodiecorner and #thefoodiecorner on IG).