A great way to enjoy the gorgeous summer stone fruit that is around at the moment. Peaches, plums and apricots with a touch of spice, tucked into a tasty and easy to make dough with anthotyro cheese. Drizzle with honey and serve with vanilla ice cream for a delicious summer dessert.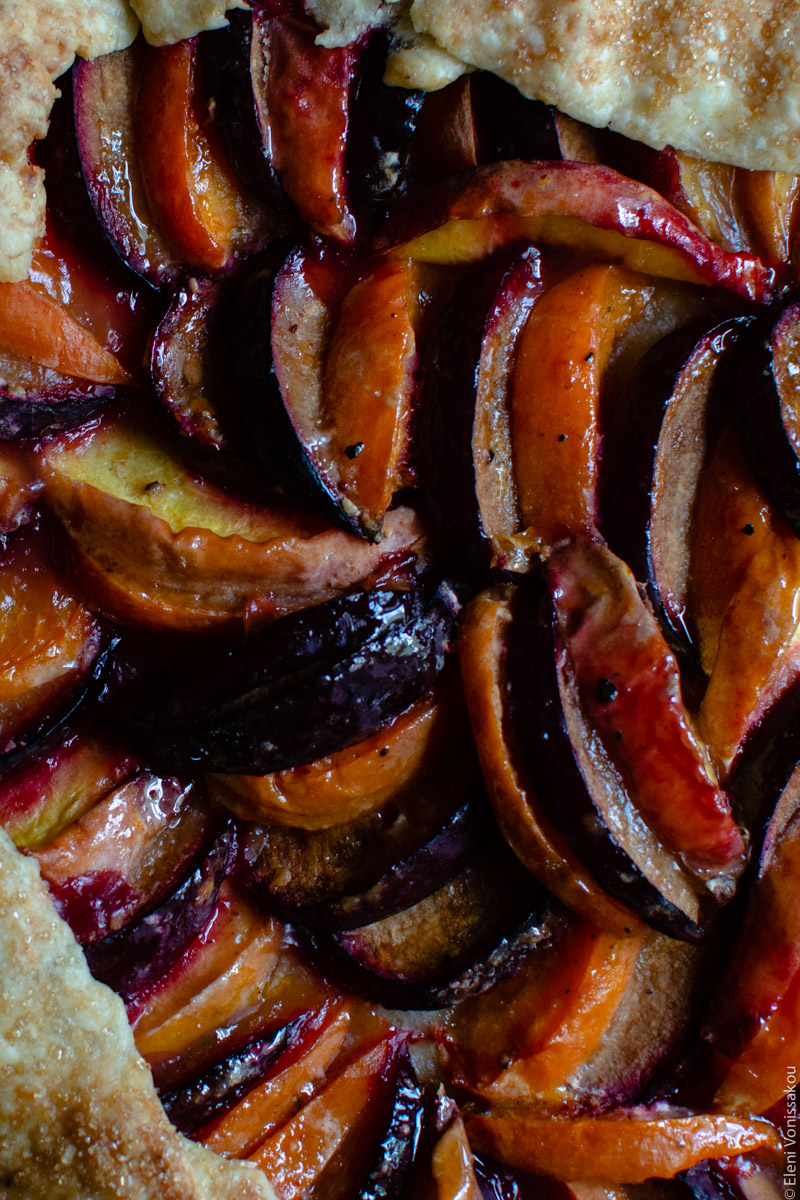 I recently ended up with a fridge full of stone fruit, leftover from a project. I was determined to use it all up and not waste anything. I ate as much as possible, but I really wanted to use the fruit in a recipe I could share here. I've been stuck for inspiration lately, and I thought having a specific ingredient to work with would help me focus and choose something. When I have too many options I sometimes struggle to narrow them down! Does than happen to you?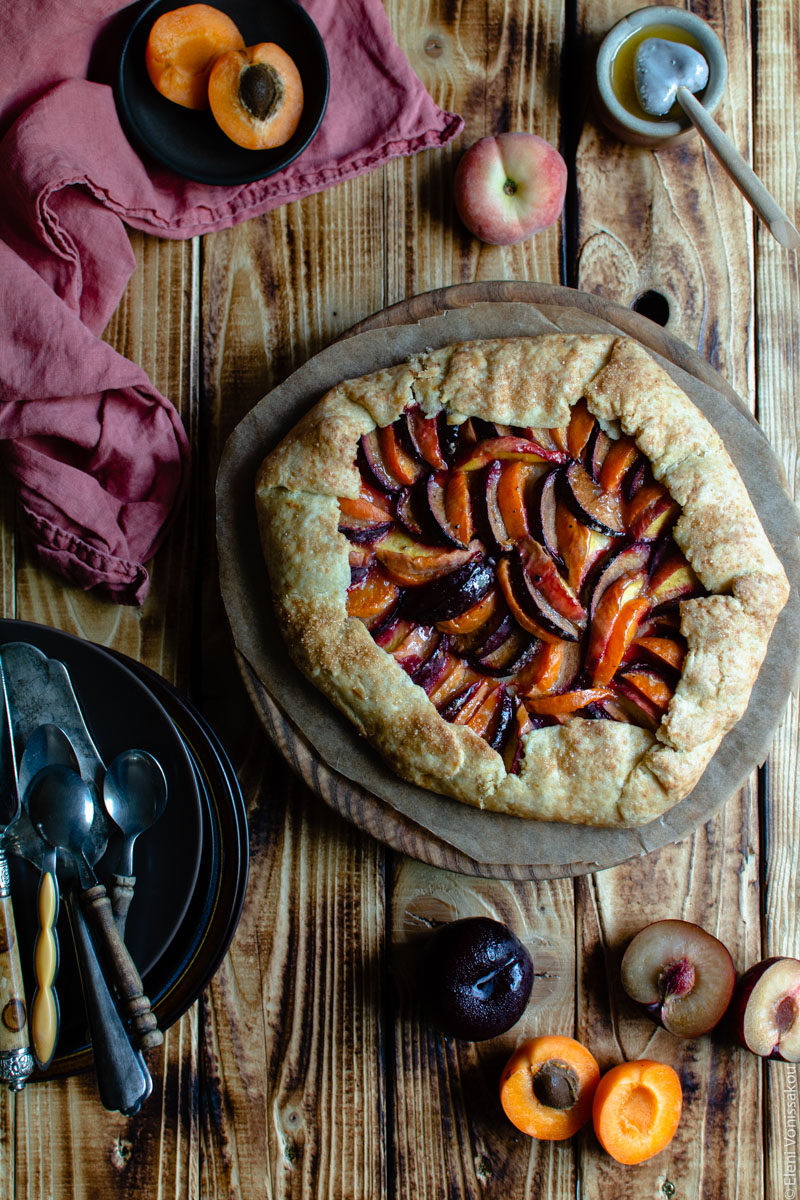 Anyway, the delicious peaches, plums and apricots in my fridge were screaming "pie" every time I opened the door. But I didn't want to make a classic pie, it somehow doesn't "fit" with summer, so my mind was dancing around similar options, such as crumbles (I have one of those so that was out), crisps, pandowdys, cobblers… Then suddenly my Instagram feed was flooded with galettes! Cherry, plum, even tomato versions. I love how easy galettes are to pull together, so that was that.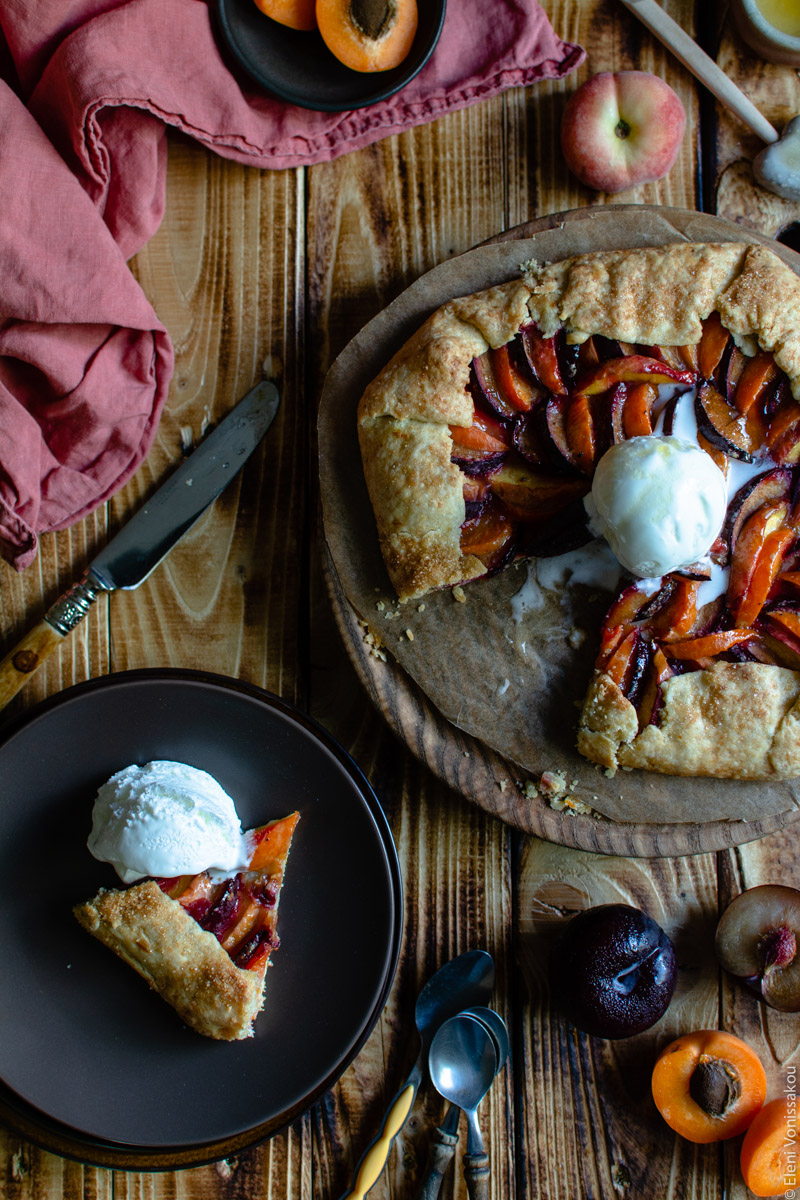 This particular galette has a very interesting combination of flavours. It is of course sweet (with most sweetness coming from the fruit, there is very little sugar), but it's also a little tart (I think the apricots did that) and there are even a few bitter tones from the orange zest in the dough. Not to mention the hint of warming spice. It's a complicated galette, but in the most delicious way!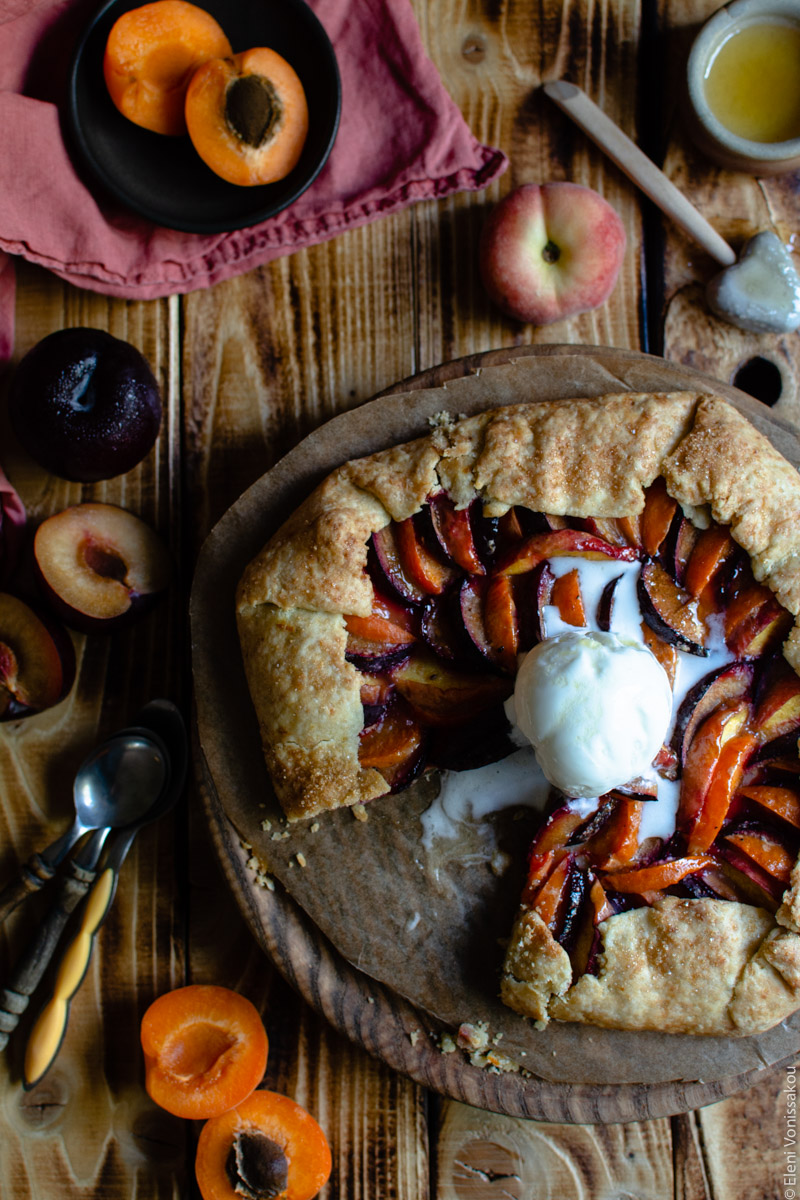 The dough is slightly different to normal, as I've added a bit of anthotyro cheese to the mix. I didn't think of this myself, I was inspired by this galette on Smitten Kitchen, which uses ricotta. Ricotta and anthotyro are very similar so you can interchange them in most recipes. Choose a fairly dry one for my version of the dough, as my anthotyro was more crumbly than it was spreadable (like a very soft feta, not like cream cheese).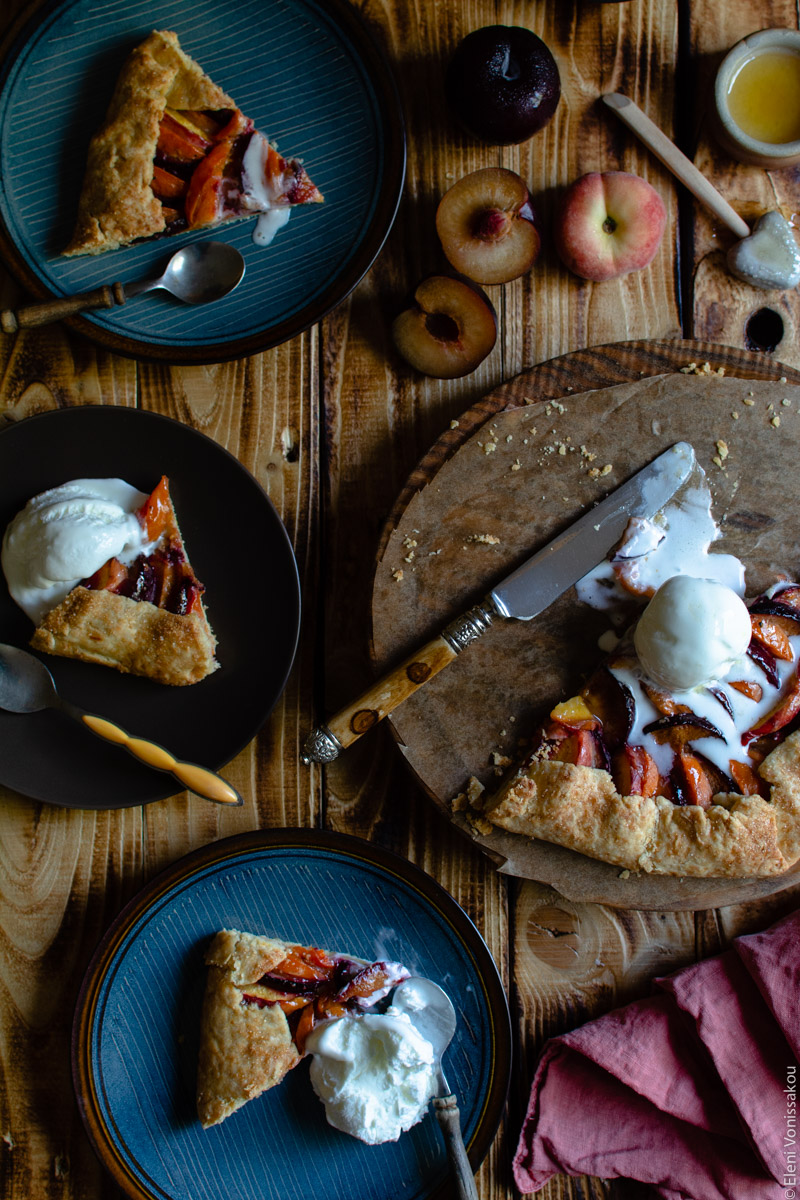 Best thing to serve with a galette is ice cream, especially if you've braved the heat and put your oven on! A drizzle of honey will adjust the sweetness to your liking, as the galette itself isn't very sweet.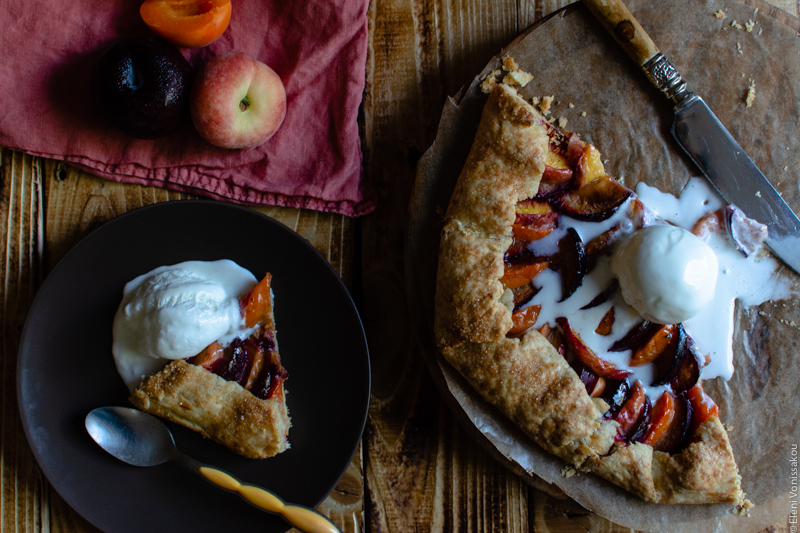 So what's your favourite way to use up stone fruit?