Three frozen treats with deliciously sweet cherries, perfect for these warm June days. A no-churn vanilla ice cream with roasted cherries and dark chocolate chips, a cherry sorbet (granita) with mastic liqueur, and low sugar popsicles with Greek yoghurt and cherry chia jam.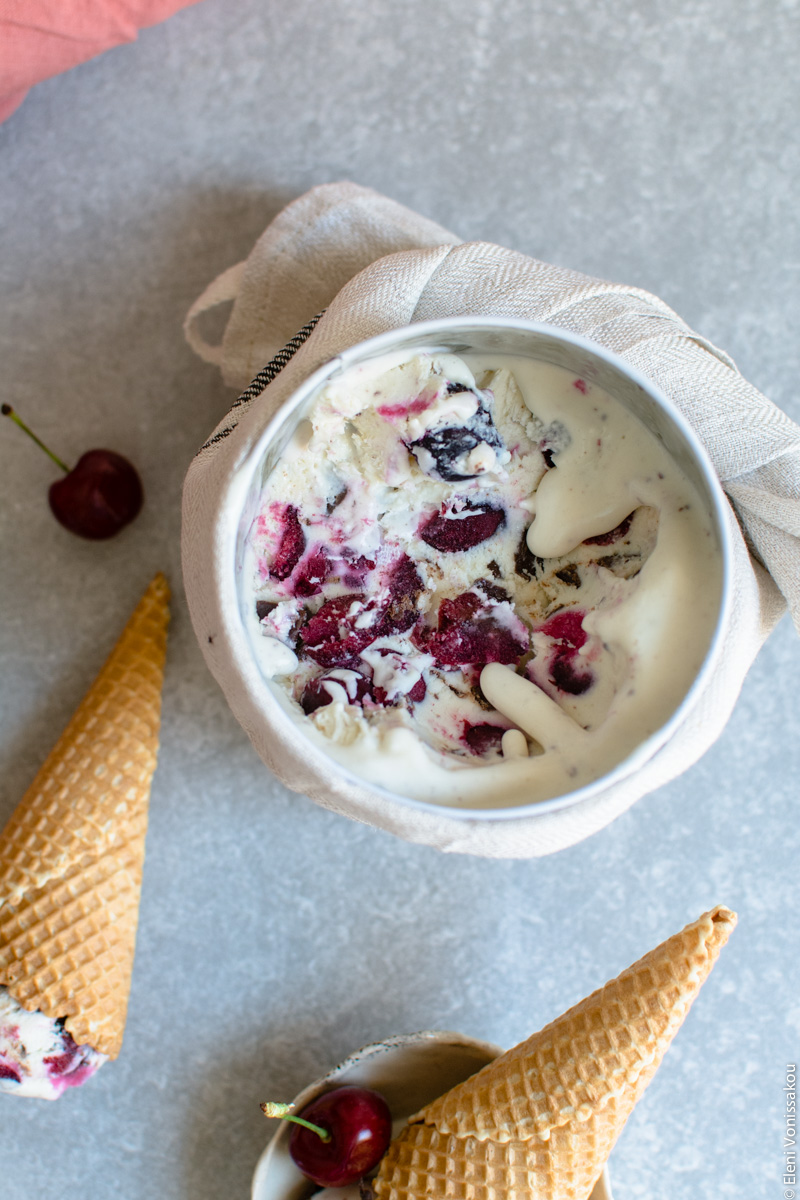 Three recipes in one blog post today! A small token of apology for my recent disappearing acts. I know I've been away from here too much and I hate it. Please bear with me though, and I'll be back on track soon!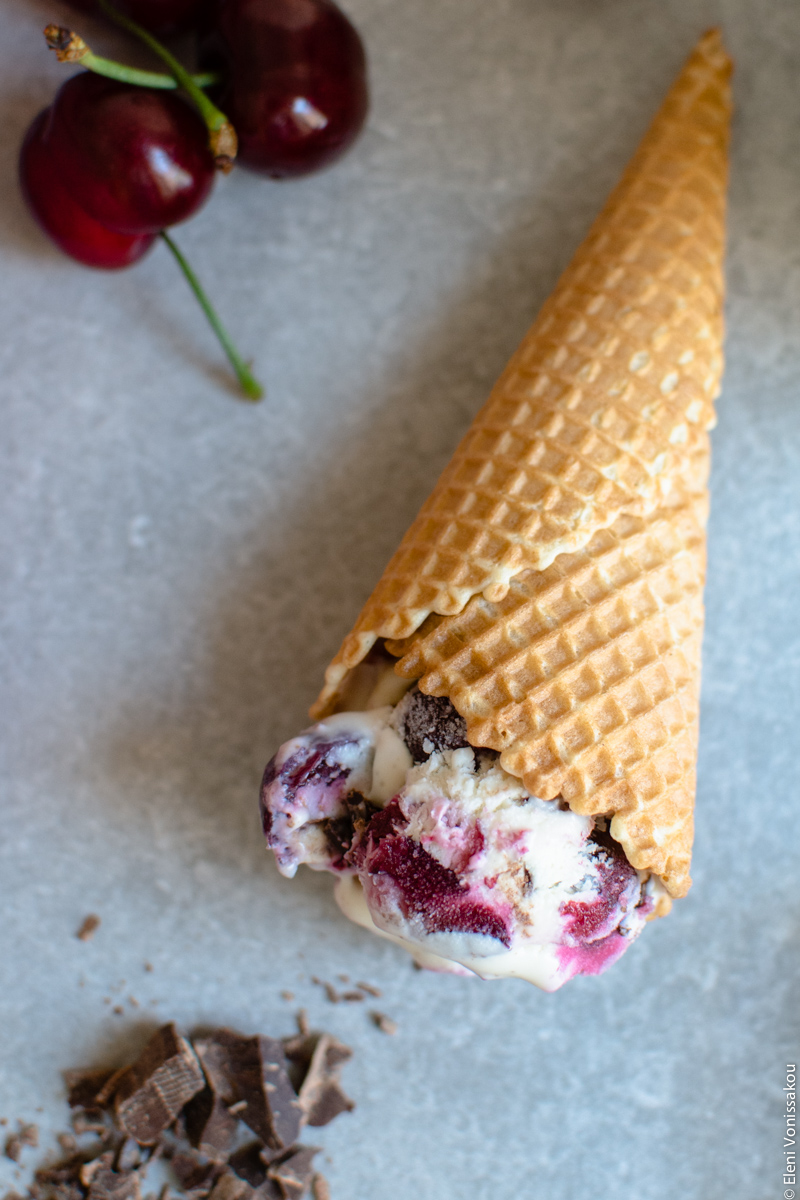 So, shall we take a look at these babies? First off, an easy, no-churn vanilla ice cream with roasted cherries and chunks of dark chocolate. A combination that immediately grabbed my attention and so I had to try it. Delish.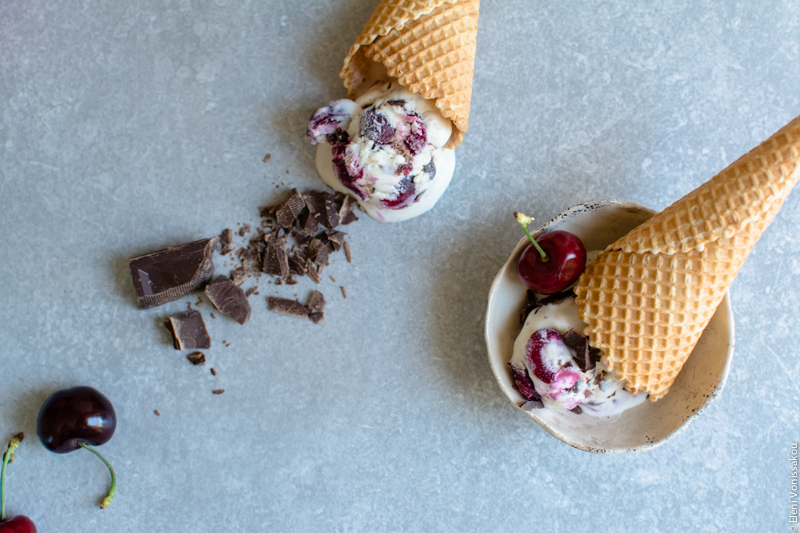 Next comes a granita (sorbet) made with cherries and the incredibly fragrant mastic liqueur that is really popular here in Greece (mastic – a tree resin – can only be produced in one specific area of Greece, the island of Chios!). Find the liqueur online and keep it in the freezer for a delicious digestif. Or make lots of this granita with it!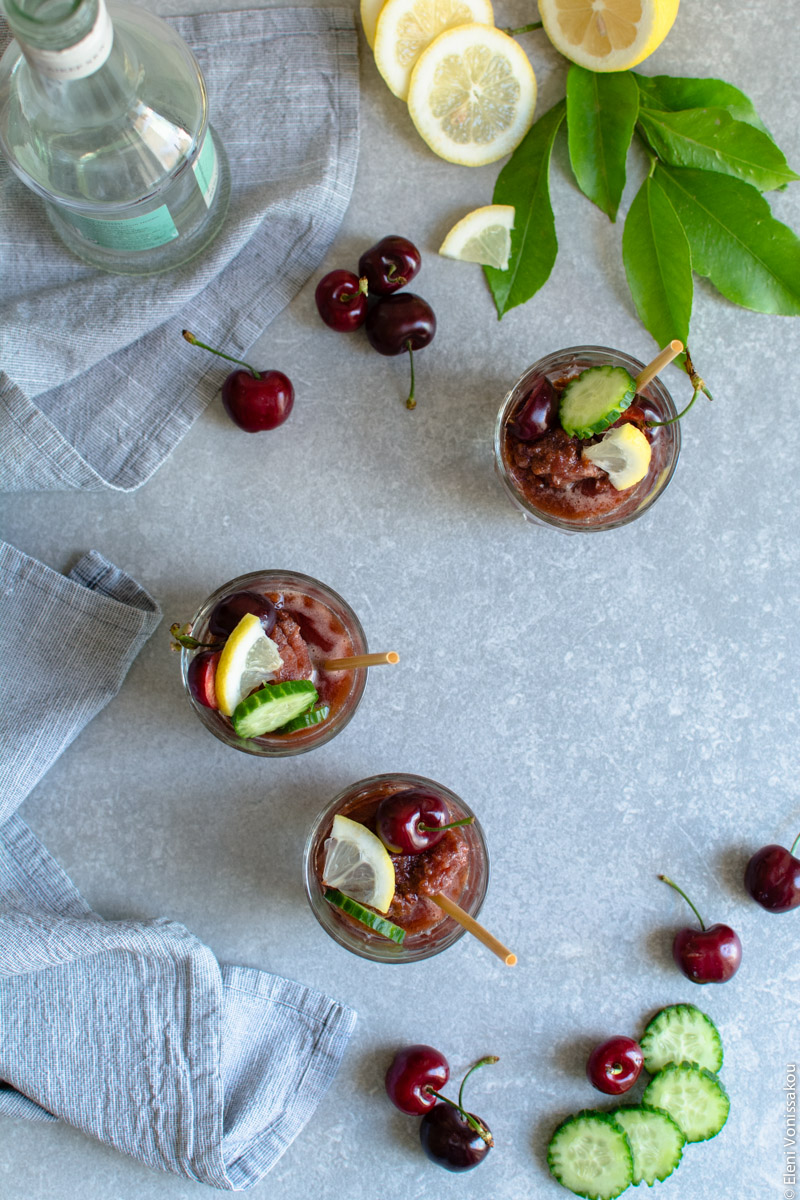 Check out the biodegradable, fully compostable, natural wheat straws! I urge you to look for alternatives to classic plastic straws, as they are fast becoming a huge problem for the environment.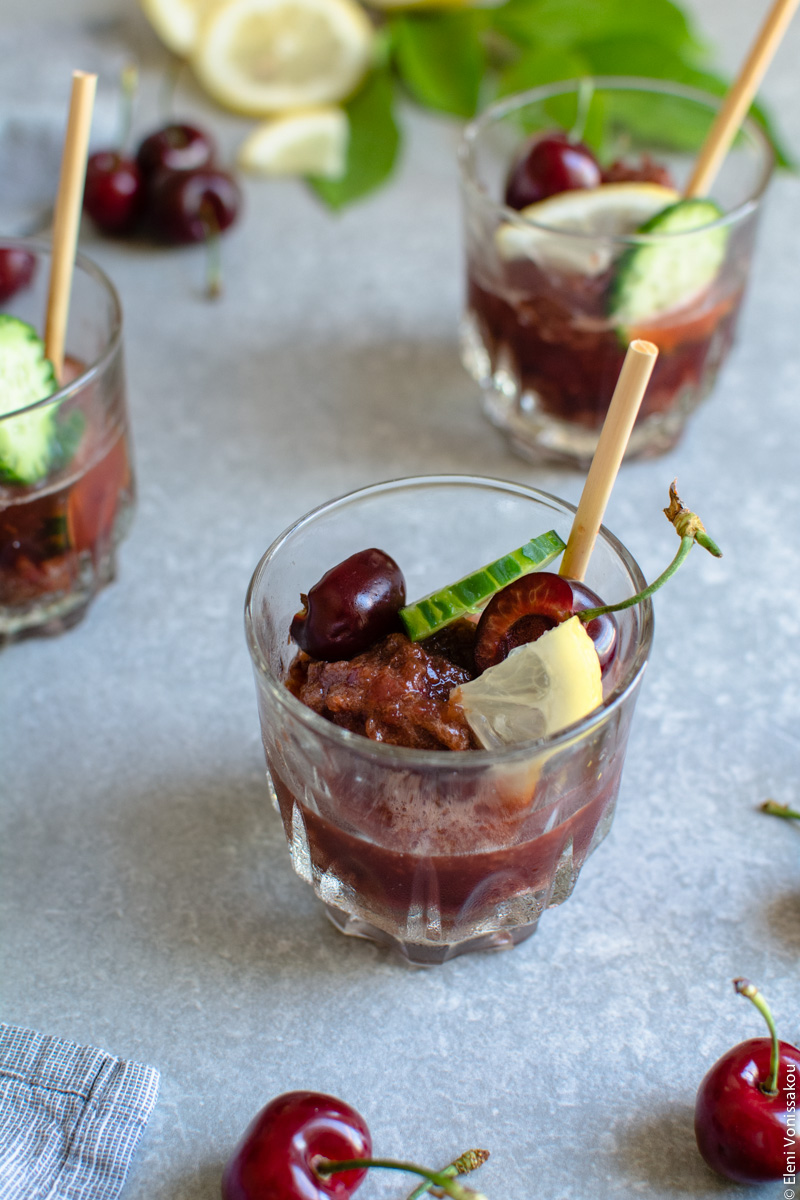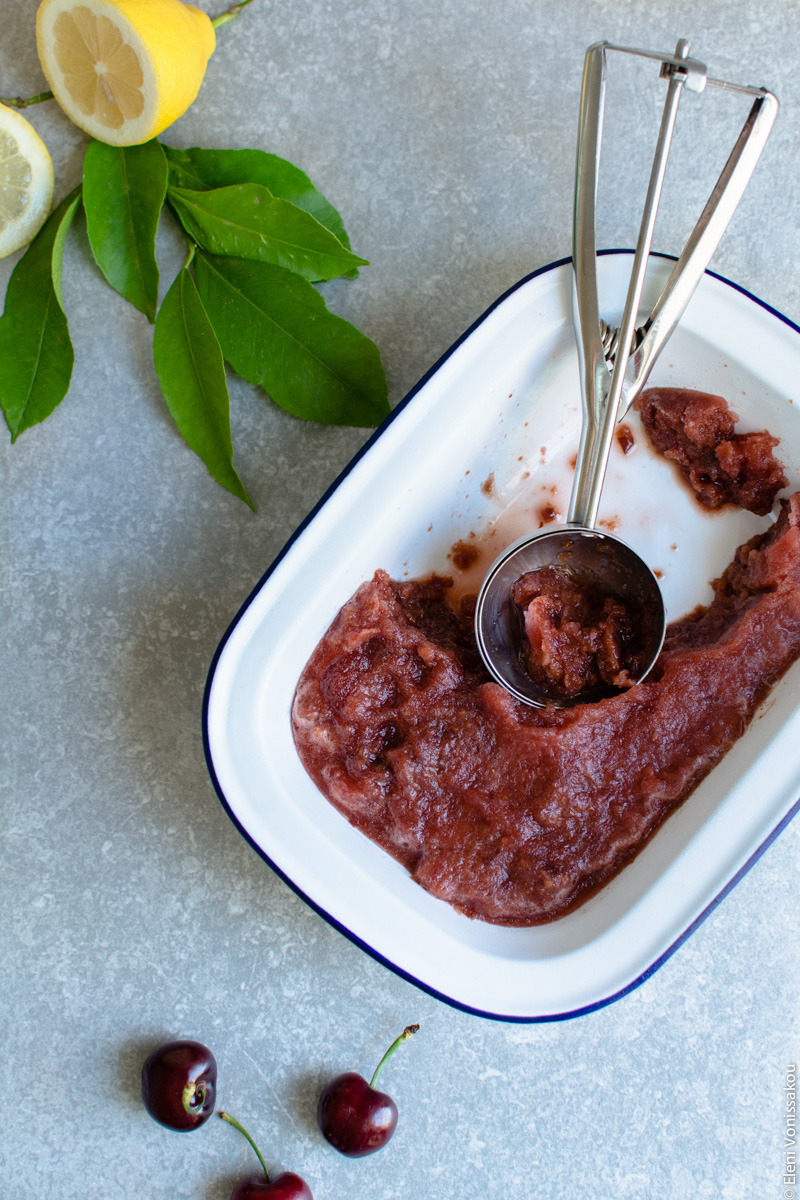 Last but definitely not least, popsicles made with Greek yoghurt and the easiest jam you've ever made. Cherry and chia jam. The only sweetener in this recipe is a small amount of honey. So these guys qualify as breakfast too!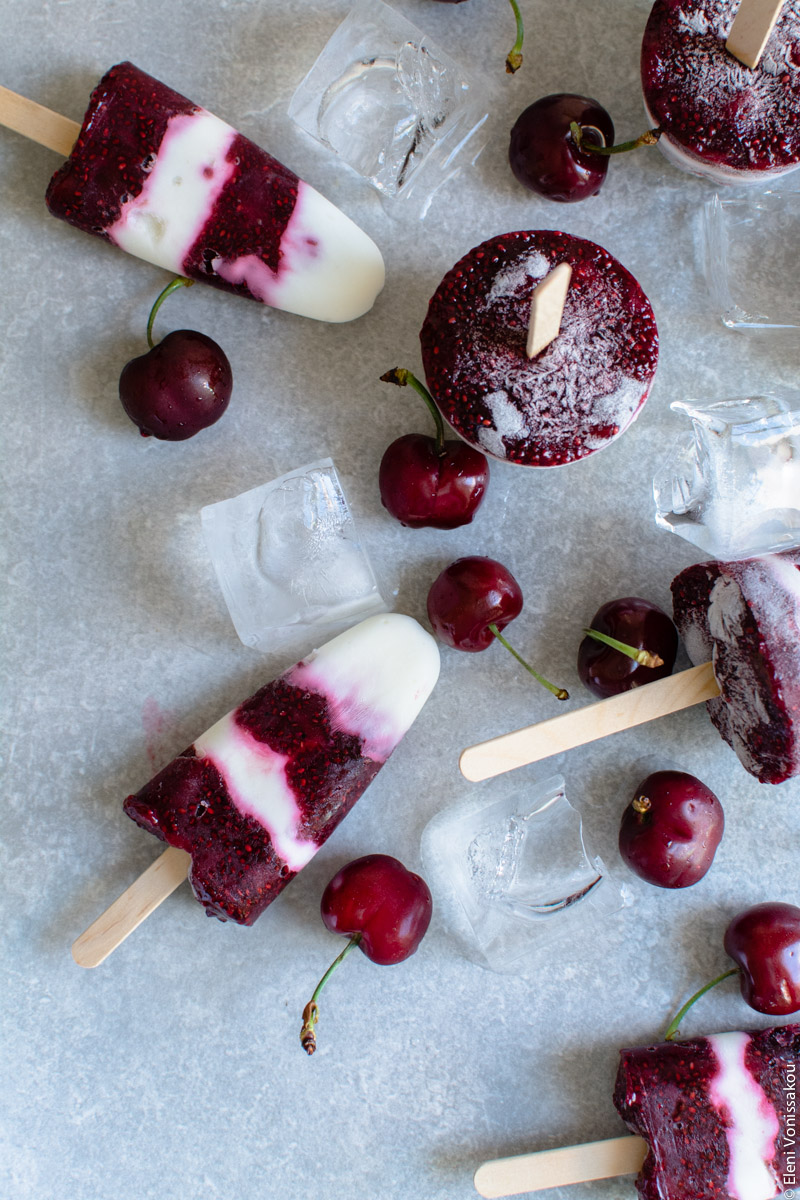 And I'll leave you with a question. What kind of recipes would you like to see more of here on The Foodie Corner? Please help me out with some ideas! Either here in the comments, or by email or on Facebook and Instagram. I'm reachable everywhere and open to suggestions!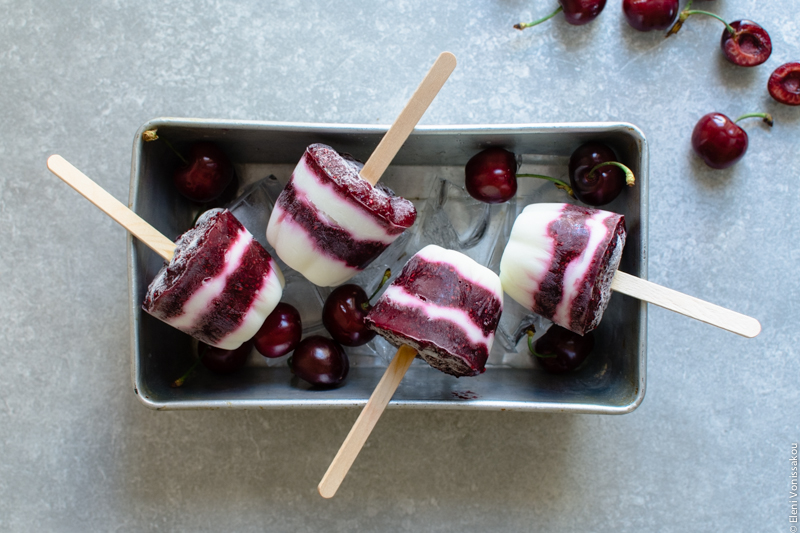 In the meantime, grab a cherry pitter and make something frozen!