Chocolate biscuits (cookies) or brownies? With this plant-based recipe, featuring tahini and olive oil, you can make both! And all in just the one bowl. Want more? You can decide how crunchy or chewy they turn out! Flexible much?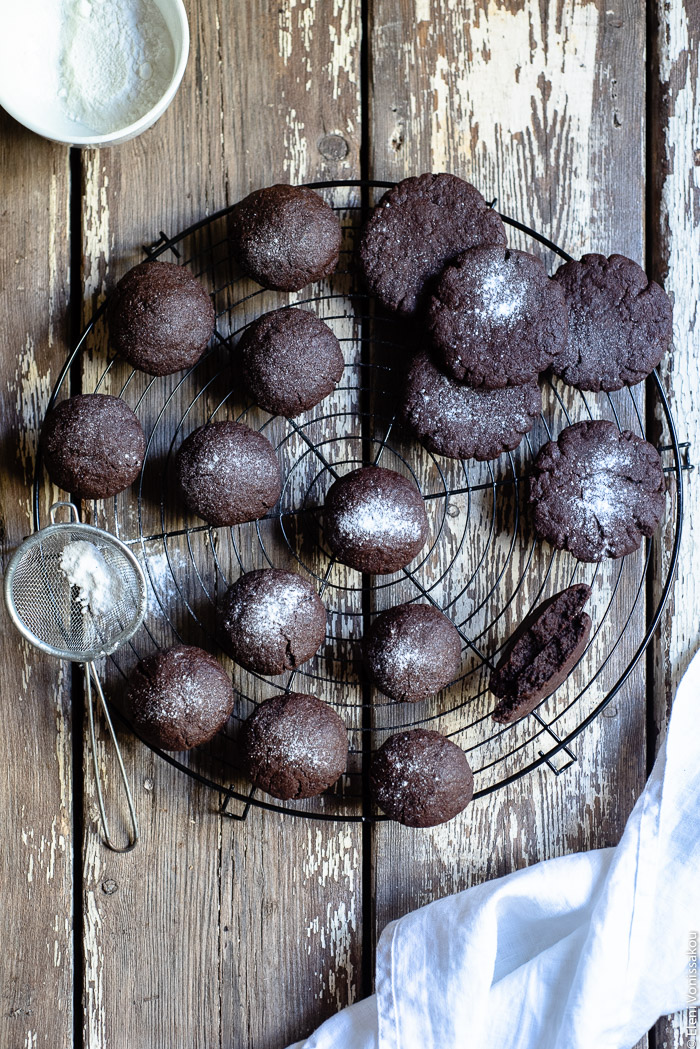 Four times in a row. That's how many times I made these to get the timings right. Or so I told myself. It was necessary. I mean, we all need chocolate biscuits on hand, don't we?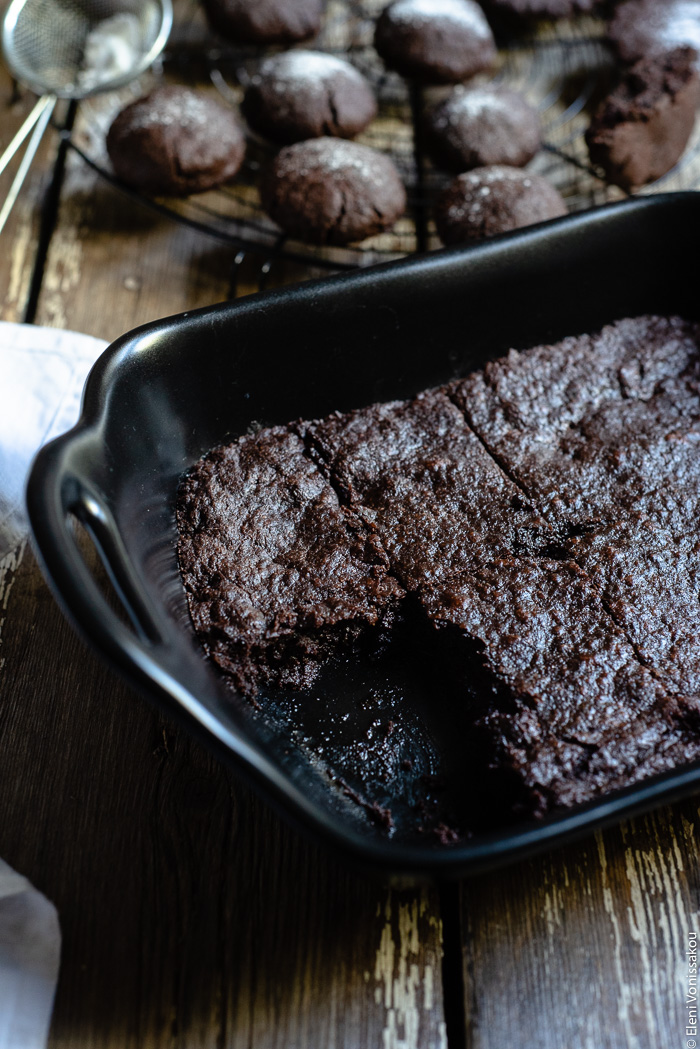 I must apologise to my US friends if my using the word "biscuits" is confusing. Growing up with an English mum I only ever ate biscuits. Cookies were something from the telly. Having said that, I see more and more English recipes and writers referring to "cookies". Is it for SEO purposes? That would make sense. Or has something changed in the UK in recent years, making cookies a thing? Is it maybe a term now used for the American-style ones, you know the ones that might also contain chocolate chips? I mean, digestives, rich tea, custard creams etc… these are all still biscuits, right? If anyone knows the answer, please enlighten me!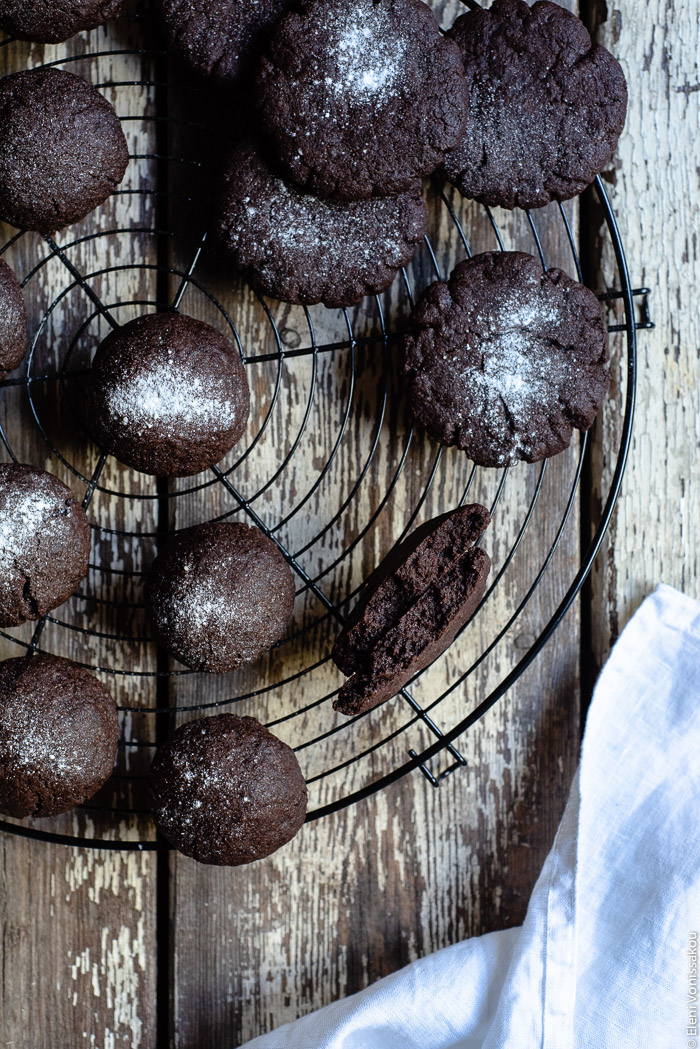 Anyway, whatever you name them, these are pretty gorgeous. Ridiculously easy to make and seriously chocolatey with a hint of saltiness. And they are plant-based too (as long as your chocolate is).
Best thing about them? They double as brownies! Ok, technically the recipe does. By adding just a bit of water these can be turned into amazing squares of gooey (or less gooey if preferred) chocolate deliciousness. Perfect with ice cream or strawberries. Did I say or? I meant and.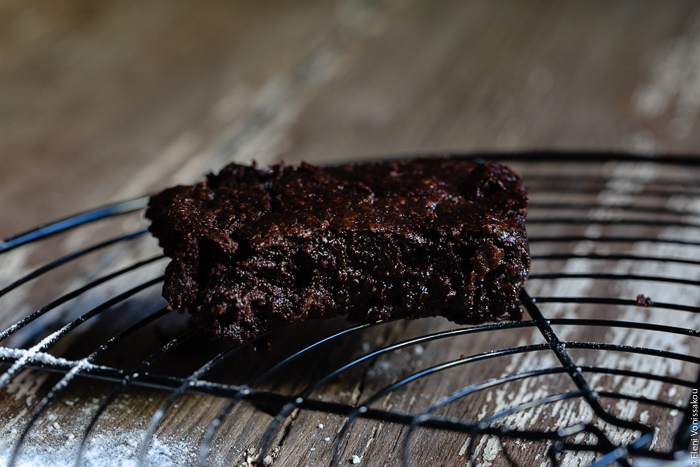 In both their forms, either the biscuit/cookie form or the brownie form, their softness can be adjusted by altering cooking time (or shape). So basically these suit all preferences. For the biscuits here is what I did: I made some ball-shaped ones that turned out domed (slightly crunchy on the outside and fudgy on the inside), some thick round ones (kinda soft) and some thin round ones (crunchier). Result by personal preference: #1 domed, #2 thin, #3 thick. Below you'll see details for 1 & 2.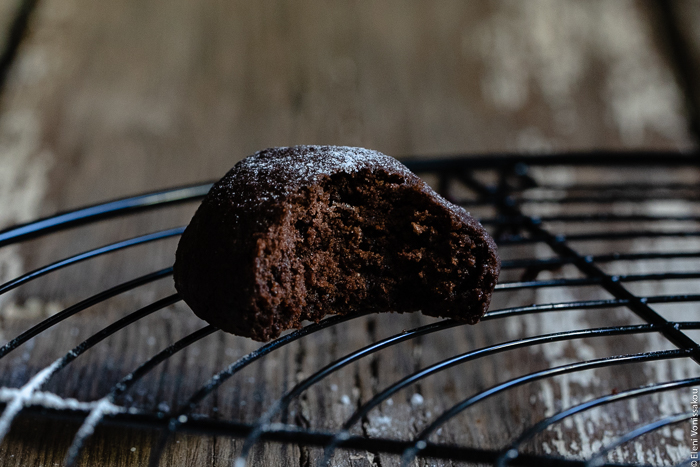 So, here is the recipe. Have a go and let me know what you think! Don't forget to tag me on Instagram so I can share in stories! (@thefoodiecorner and #thefoodiecorner)