Delicious, deeply chocolatey mini bundt cakes (or muffins) with a hint of earthy beetroot flavour. These plant-based sweet treats can be served as they are or with a drizzle of silky ganache. The perfect pal for that afternoon cup of coffee.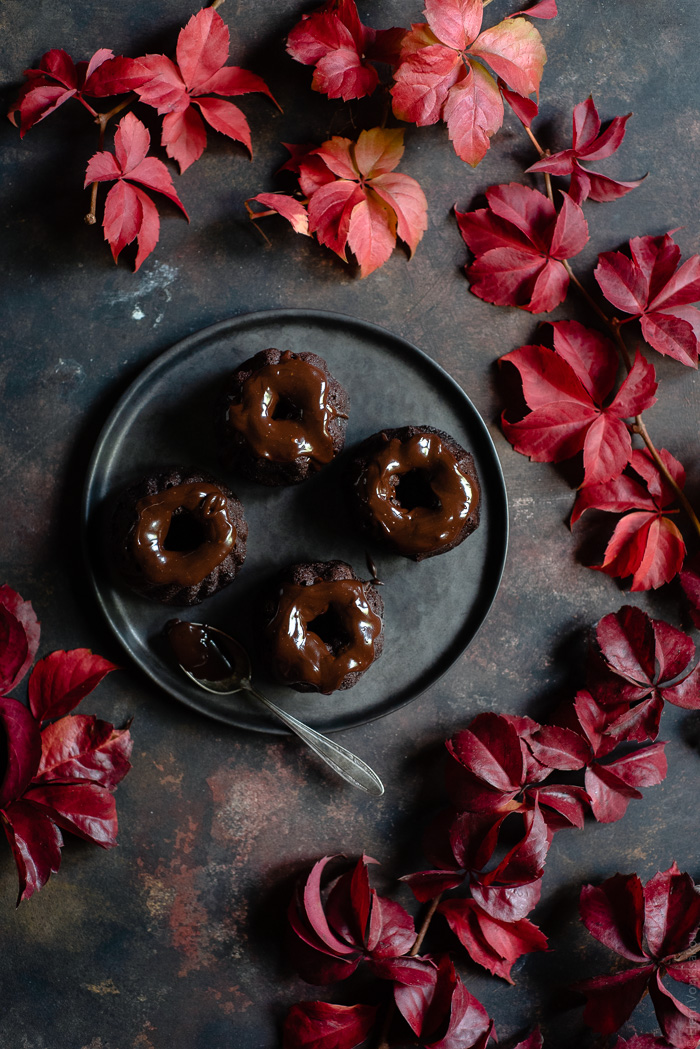 Aren't these mini bundt cakes gorgeous? Shame about my drizzling skills right? Haha! I've come to realise that patience is not a virtue I possess in great quantities. And getting the perfect drizzling consistency for a ganache takes patience I think. At least it does until you have the experience. Anyway, aesthetics aside, these babies are delicious. And so easy to bake! The perfect way to use up that last bit of cooked beetroot you have hidden in the fridge somewhere.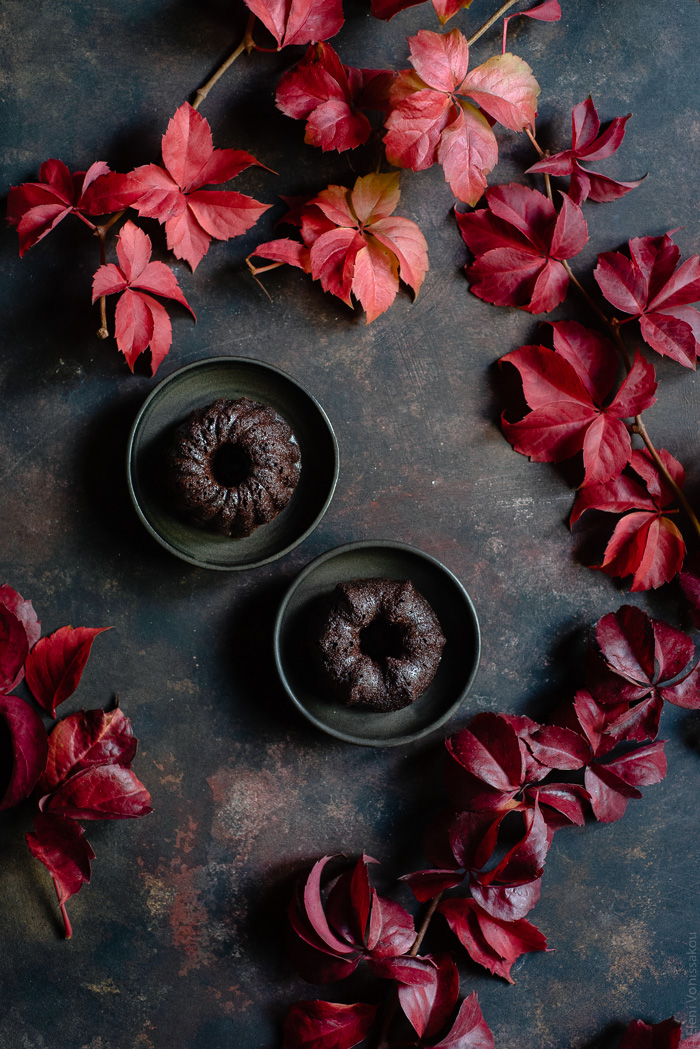 Can you taste the beetroot? Not really. Maybe a bit. I think it's one of those cases where you won't know if you aren't told. So if you don't tell anyone the beets are there, they probably won't taste them. (I mean, the Mister ate one and liked it!) On the other hand, if you do know and look for that distinct earthy flavour, it probably will reveal itself. And here's the thing. I want it to. My aim when developing these cakes wasn't to hide the beetroot; I wanted it to come through even if only discreetly. Anyway, it's up to you what you disclose to anyone who tries them.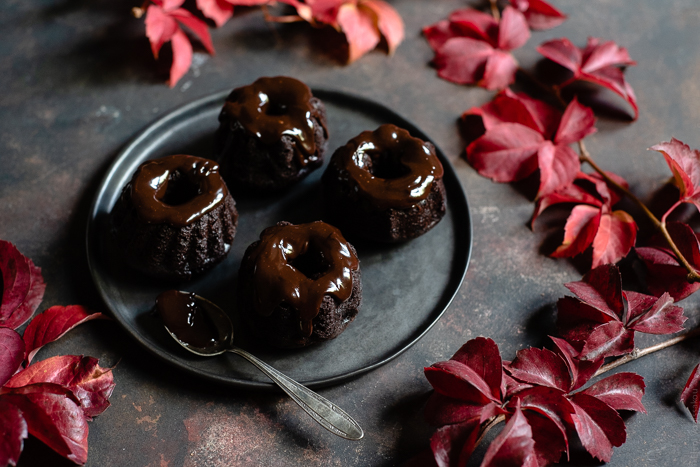 As far as beetroot prep goes, you can either roast it (wrapped in foil without oil or seasoning), "roast" it in the slow cooker, or use pre-cooked vaccum-packed beets from the supermarket (make sure they aren't pickled!). I have tried the recipe with both pre-cooked and slow cooker "roasted" beets (see notes on how to do that).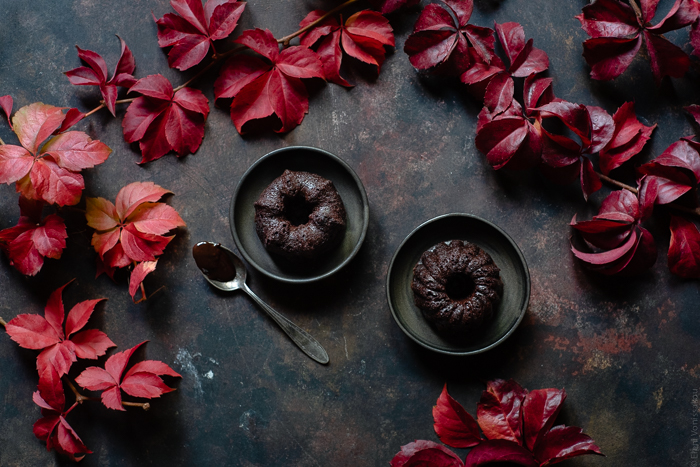 So, do you follow me on Instagram? Only asking because I shared some news there recently. If you don't live in Greece it's nothing that important. Basically I've decided to give up the trade side of my business. You know the "Goodies" category? I have some products listed there that are available to purchase if you reside in Greece. Well, they will only be there for a short while before I tie up some loose ends and take them off the blog. This activity is hugely time consuming, and although it was a great experience it has now run its course and I'm ready to let it go. Recipes and blog posts won't be affected and of course slow cookers are still my favourite kitchen tools even though I'm not selling them anymore! If you have any questions or concerns about any goodies you've already purchased, please feel free to email me!
But shall we get back to these mini bundts now? Check out how easy they are! Yes, I've used my favourite method of "mix wet mix dry and combine". Let's get baking.