A sticky toffee pudding with a twist! The dates are soaked in chai, and carob syrup is used instead of treacle or molasses. So how about that? As for the toffee sauce… You're going to want a big spoon.
My last post was kind of a marathon so I'll keep this short and sweet. Sweet being the operative word. Have you ever tried sticky toffee pudding? It's a classic British dessert, consisting of a cake made with dates and an absolutely amazing toffee sauce. It's best eaten warm and you can add some vanilla ice cream or custard if you want, but it's just as gorgeous on its own.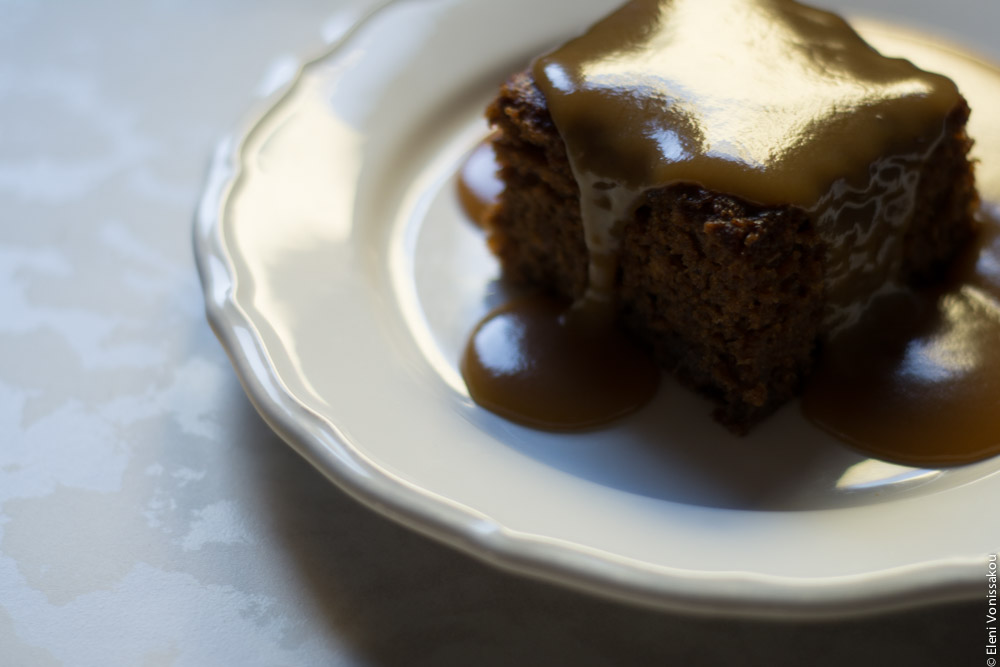 So what are the words chai and carob doing in a British classic? Well, I was planning on using black tea to soak the dates, as I saw in a recipe by Rachel Allen, but then I had a lightbulb moment and thought why not try chai instead? Some recipes have mixed spice in the batter, so I knew the spiciness of the tea would suit the cake. And the carob syrup came to me while trying to figure out what I could use instead of treacle, something that would be easier for people to find here in Greece. It has a different taste but the same depth of flavour and dark sweetness. You can't distinguish it from the other ingredients, it just adds to the end result. If you prefer treacle, molasses or golden syrup feel free to use any of those. Or even honey. I tried it with honey for the Greek recipe and it's great.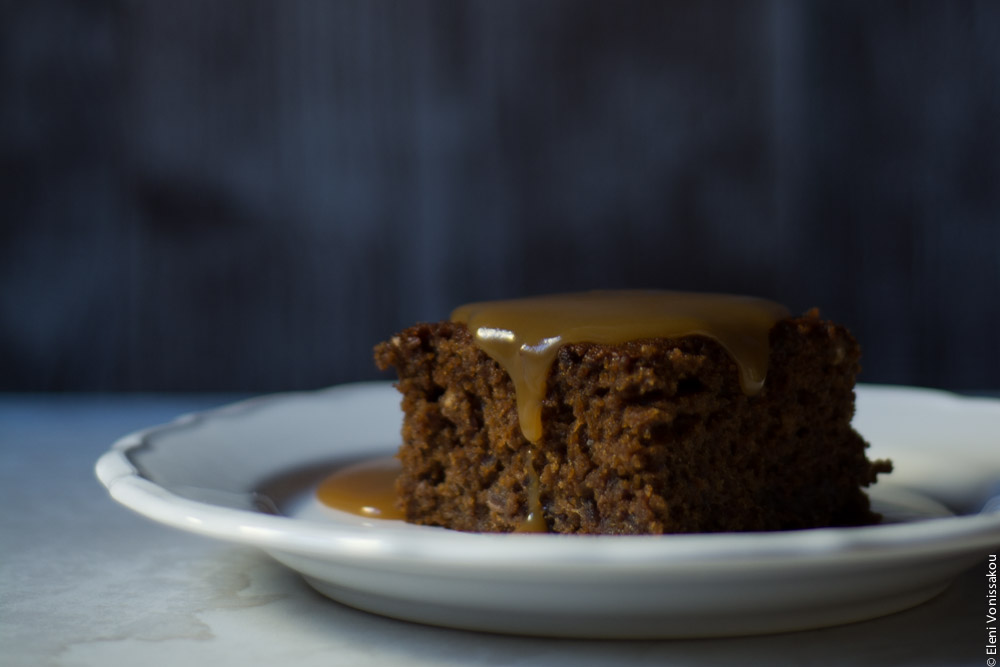 Shall we get to the toffee sauce already? It's magnificent. It's amazing. It's easy to make. It's dangerous. You're going to want to pour it on everything. It's actually butterscotch, not sure why it's called toffee here. Toffee is butterscotch cooked till hard crack stage, it's not a sauce. Maybe the name sounded better with "toffee" in it. Who knows. Who cares? It's amazing. I already said that. Moving on.
If you are on a diet you need to click away as fast as you can. Go to the salad category (please don't leave me altogether!). But can I just suggest you quit the diet? Just saying.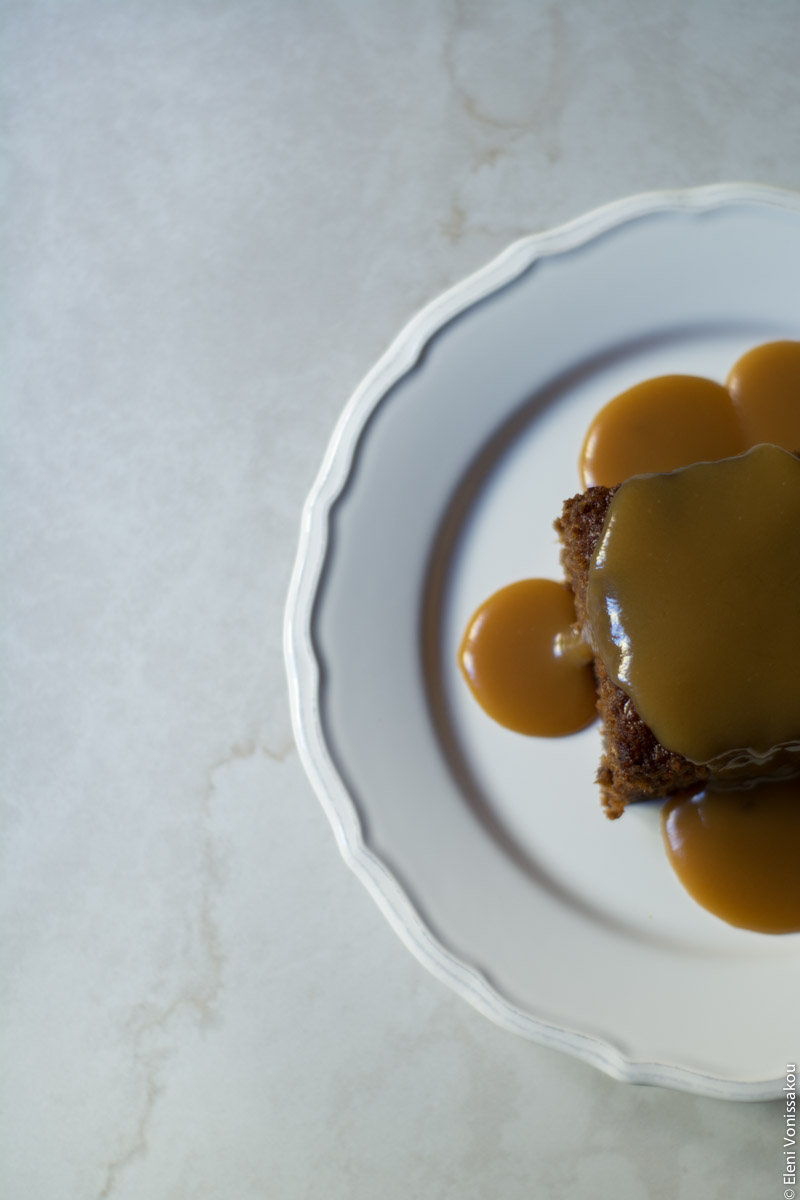 Chai Carob Sticky Toffee Pudding it is then. Here goes.