Do you love roasted garlic, or garlic paste? Did you know you can make it in the slow cooker? Cut down on electricity and keep your day entirely free of oven-monitoring, by popping your garlic in the crock pot to roast.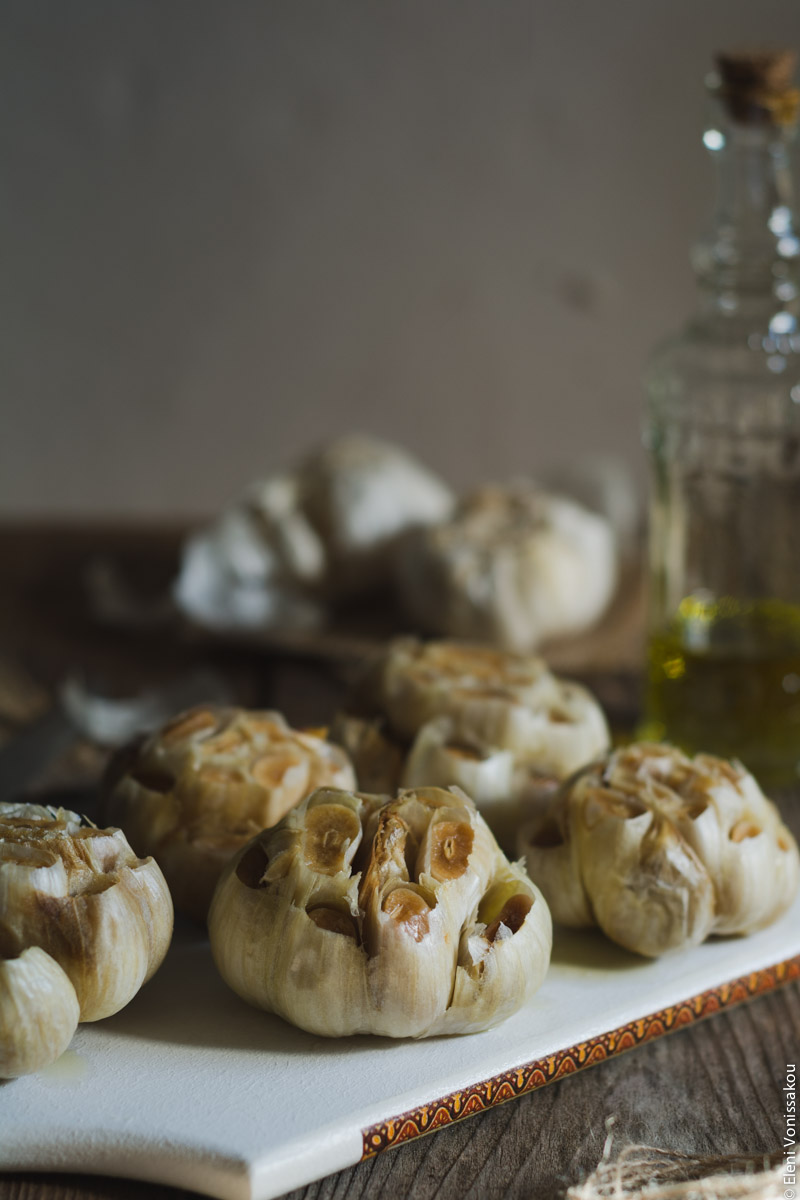 Roasted garlic in my opinion is way nicer than your regular garlic cloves. Cooking it helps mellow the taste, bringing out a slight sweetness and depth of flavour. And as with so many other things we often roast in the oven (jacket potatoes, beetroot, corn), this too is ideal for the slow cooker. The process is more or less the same, only I didn't wrap the garlic in tin foil which is what most people do when cooking it in the oven. If it's not necessary, why waste foil? Just cut the tops of the garlic heads off, pop in the pot, drizzle with oil, set and forget. Then come home to a kitchen as fragrant as an Italian restaurant and golden garlic cloves that pop out of their skins at the slightest squeeze.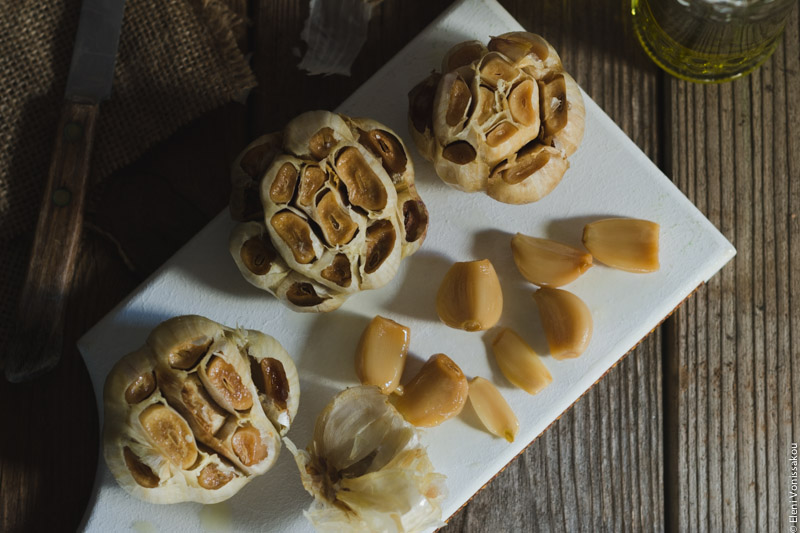 After you've prepared your garlic you have a few options. You can store it in the fridge for a few days, freeze the cloves on a tray and then pop in a food bag for whenever you need one, or make some paste. Apparently some people love to just mash them up, spread them on crackers and eat as is! I wouldn't go that far to be honest, the taste is definitely mellower but it's still garlic. And the Mister would probably freak out at the idea. Just looking at these photos was a little too much for him (he was away when I actually cooked it!). However what I would love to try, is mashing up a clove or two and mixing it with some butter. This is in my immediate plans for when I once again have the house to myself. Crackers, maybe some cheese, wine and garlic butter. Oh yes.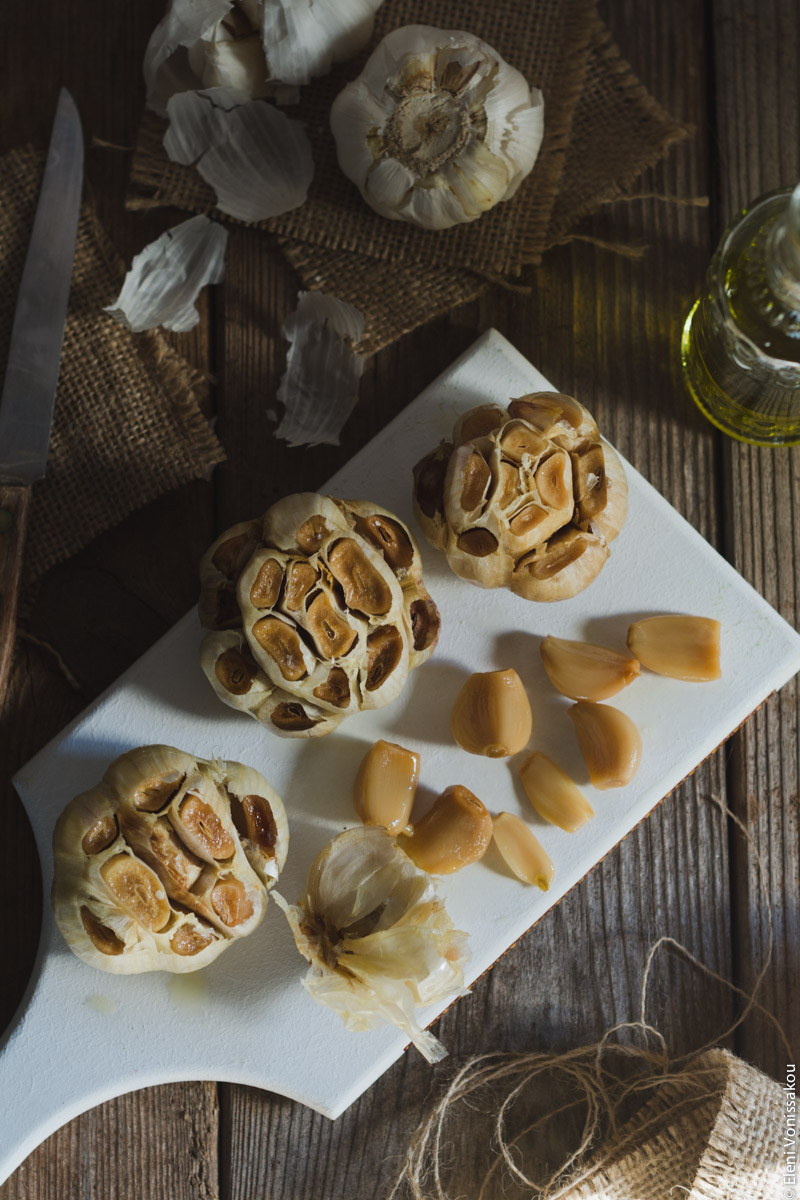 Here, see for yourself how easy it is.