Easy granola made in the slow cooker. Because summer is on its way and I still want to make granola even when it's too hot for the oven. This version has peanut butter, pure sesame oil (from raw sesame seeds) and honey for sweetness. Just add your favourite nuts and seeds and you're all set.
I adore granola and I've shared recipes in the past; there is this one with olive oil and honey, and this one with chocolate and tahini. Both are seriously delicious, and both are cooked in the oven. But since summertime and heatwaves are just around the corner, and my oven will be taking its annual holiday, I thought it's time I shared a slow cooker granola recipe!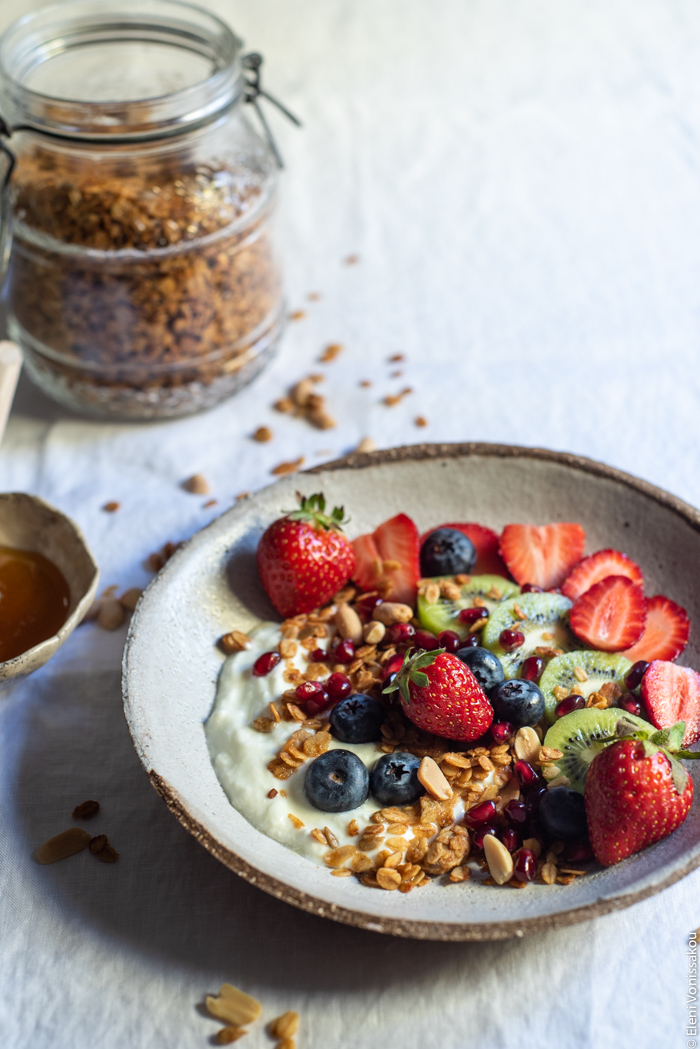 Did you know you can cook oats in the slow cooker? I don't mean in porridge (here is a slow cooker porridge in case you were wondering!) I mean cook them so they stay dry and go a nice golden colour. Yup, slow cooker granola is a thing.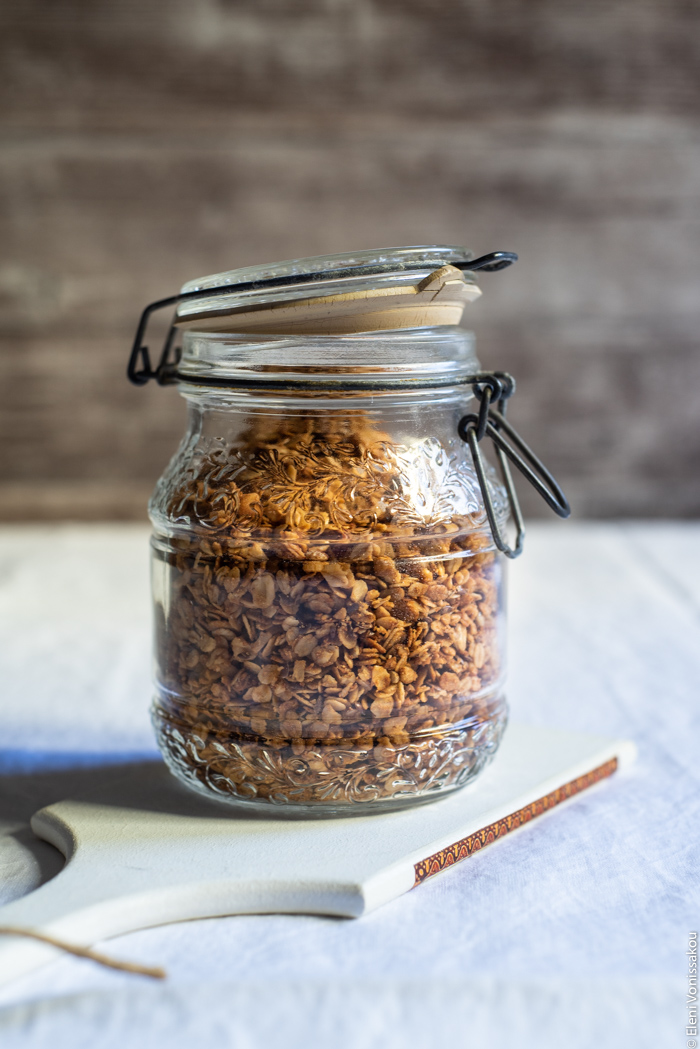 I have to be honest and say that I haven't mastered the clumps with this method. The granola does turn fairly crispy but not as crispy as the oven baked version and it's hard to get pieces to stick together. Is that a problem? Not for me. It's tasty, so easy to throw together, and very practical. You can just plop all the ingredients in the pot, give it a good stir and you're good to go.
You might say the oven method is just as easy. Well, it's not difficult that's for sure. For some reason though I find myself making much more granola now I've turned to the slow cooker. I can't explain it really, so try it for yourself and see which you prefer.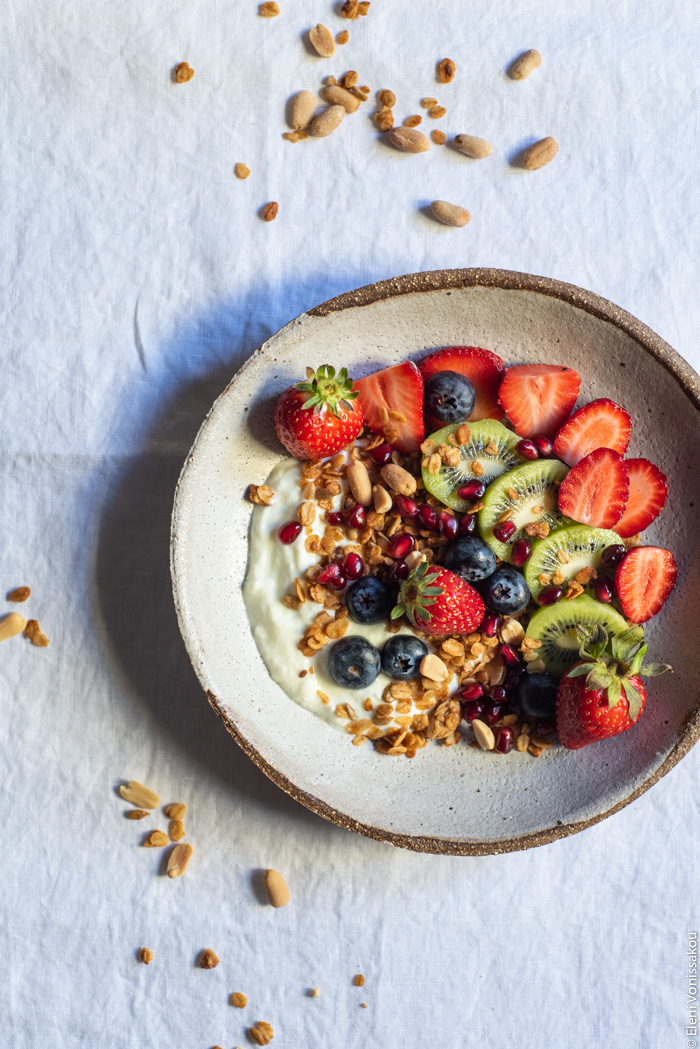 One last thing about this recipe. It's not a set-and-forget one. You don't have to stand guard over it of course, just check it every so often and give it a stir so it browns evenly. Leaving the lid propped open for some of the time helps the oats to crisp up. In terms of cooking time, every slow cooker works a little differently so keep your eye on it the first time you make it.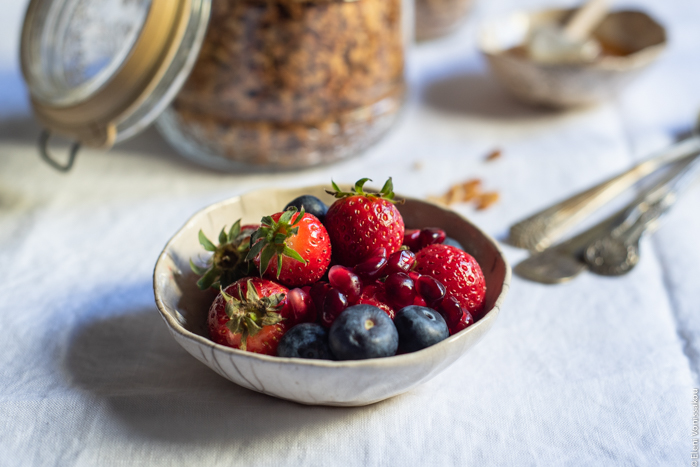 Oh and another last thing… haha! I can't not remind you that my absolute favourite way to eat granola is with buttermilk or kefir, and fruit. If you've never tried this combo, please do. The sourness of buttermilk (or kefir) is balanced out beautifully by the sweetness and the hint of saltiness of granola. So much flavour!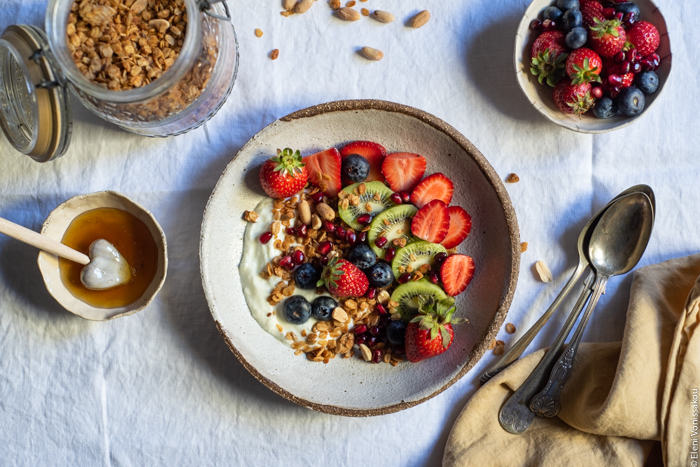 If you make this granola make sure to snap a pic and tag me (@thefoodiecorner and #thefoodiecorner) on Instagram. I love seeing your creations and sharing them on my stories!