One of my favourite dinners when I really can't be bothered with much cooking. A simple yet flavourful meal, light and tasty, with delicious smoked tuna, fresh parsley and salty capers. Done in the time it takes to boil pasta. Almost.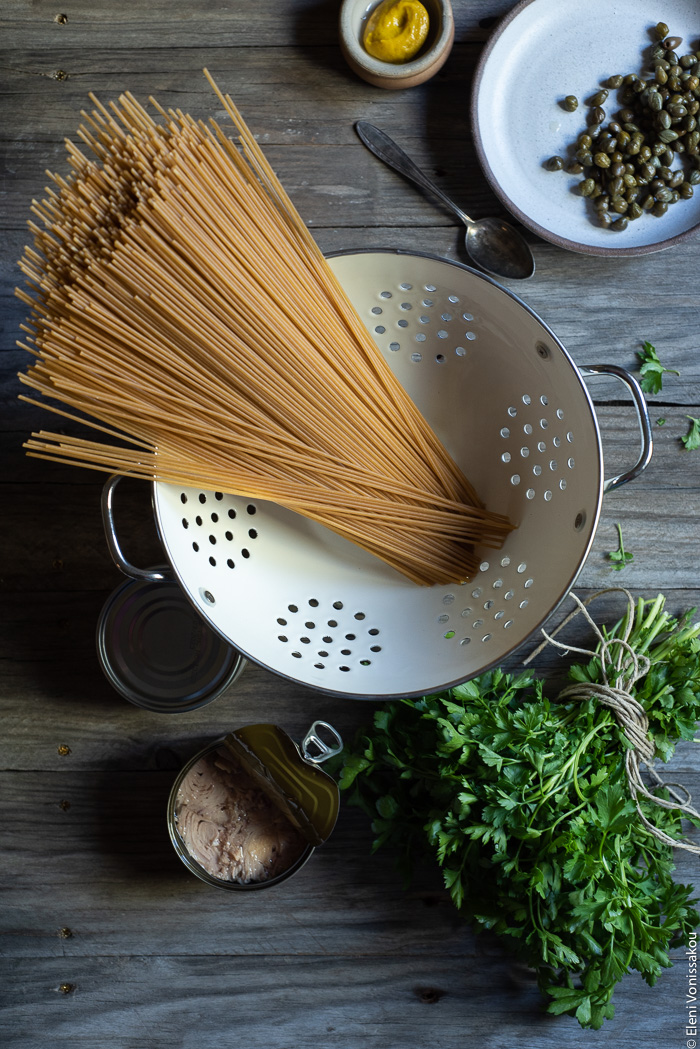 Good old pasta. It's such a life saver, is it not? My cupboard is never without it. I've been known to eat it with just a dollop of Greek yoghurt and lots of salt and pepper. (Did I just give away a future recipe? Haha not sure I could get away with that as a recipe) If I have tuna on hand however, this is my go-to quick and easy dinner after a busy day.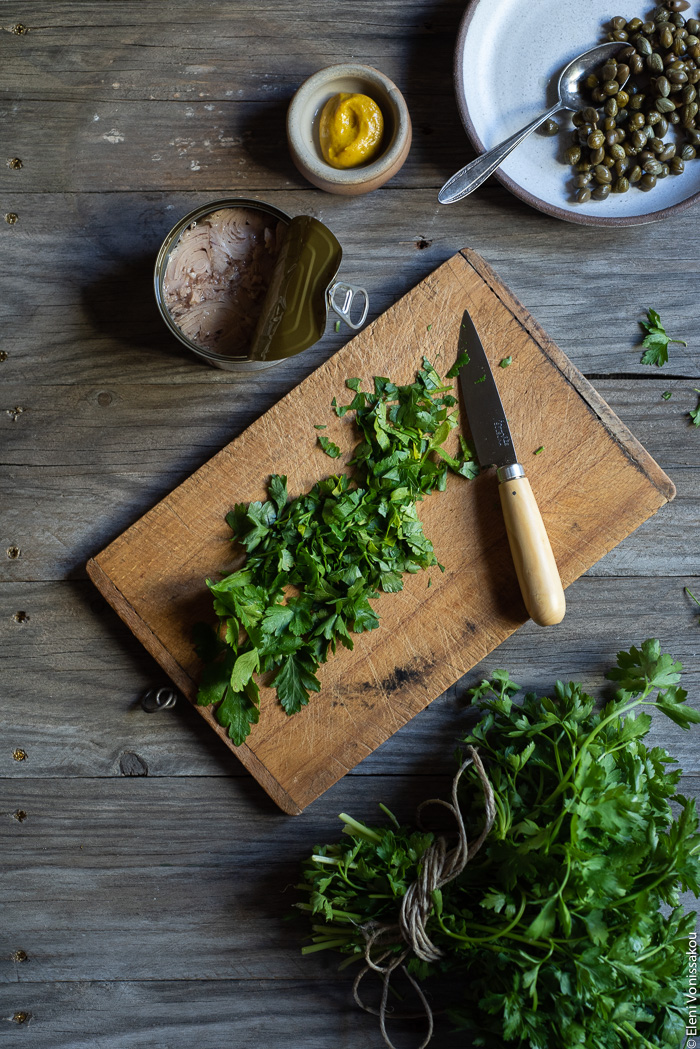 It's great with plain tuna (packed in olive oil of course), but oh my goodness, have you tried smoked? It's truly delicious.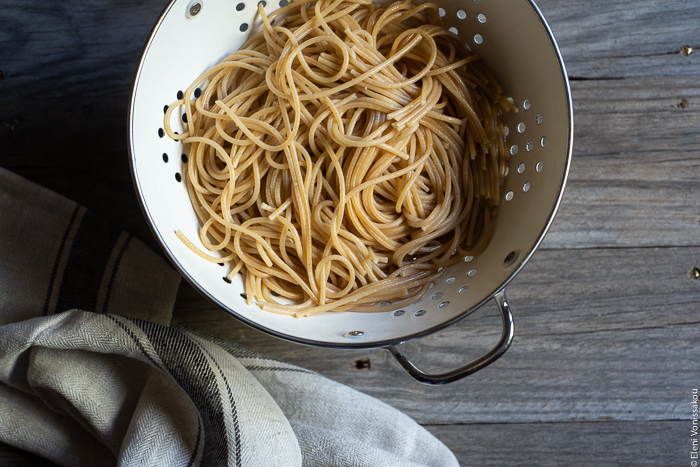 With recipes like these I always like to stress that it's a good idea to prep ingredients before you start. It's such a quick process that you don't want to be chopping parsley when you've already got the pasta boiling. Measure stuff out, have it on hand beside you, and go for it.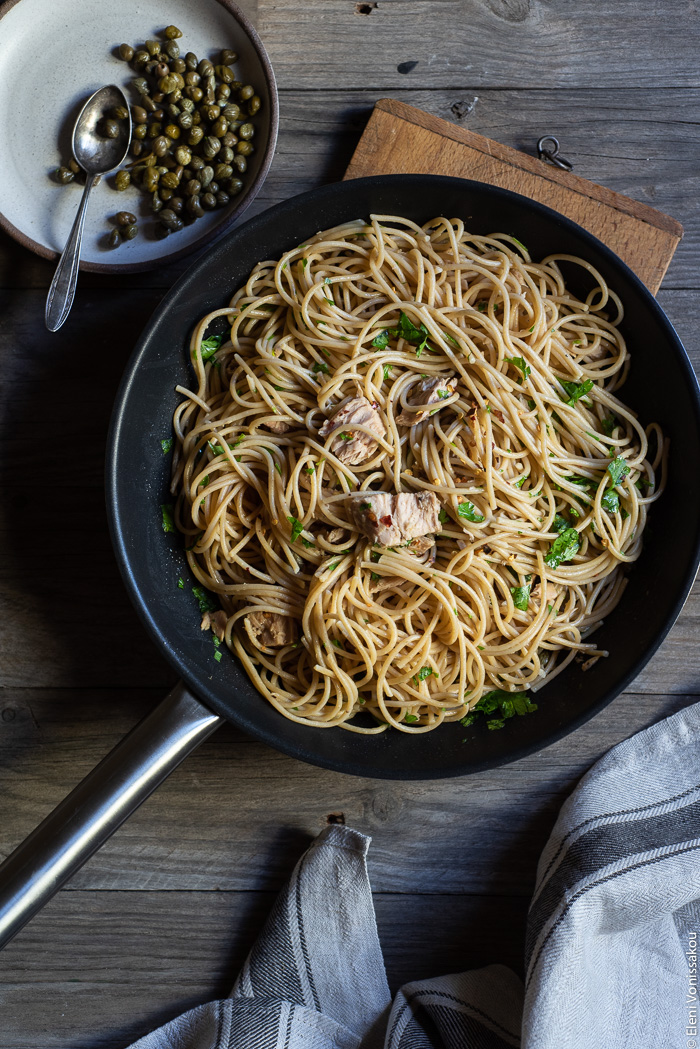 This smoked tuna spaghetti is a great meal to whip up after a long day or when you've not had time to go shopping. Everything but the parsley will live happily in your cupboard or fridge for ages so you can always have it on hand.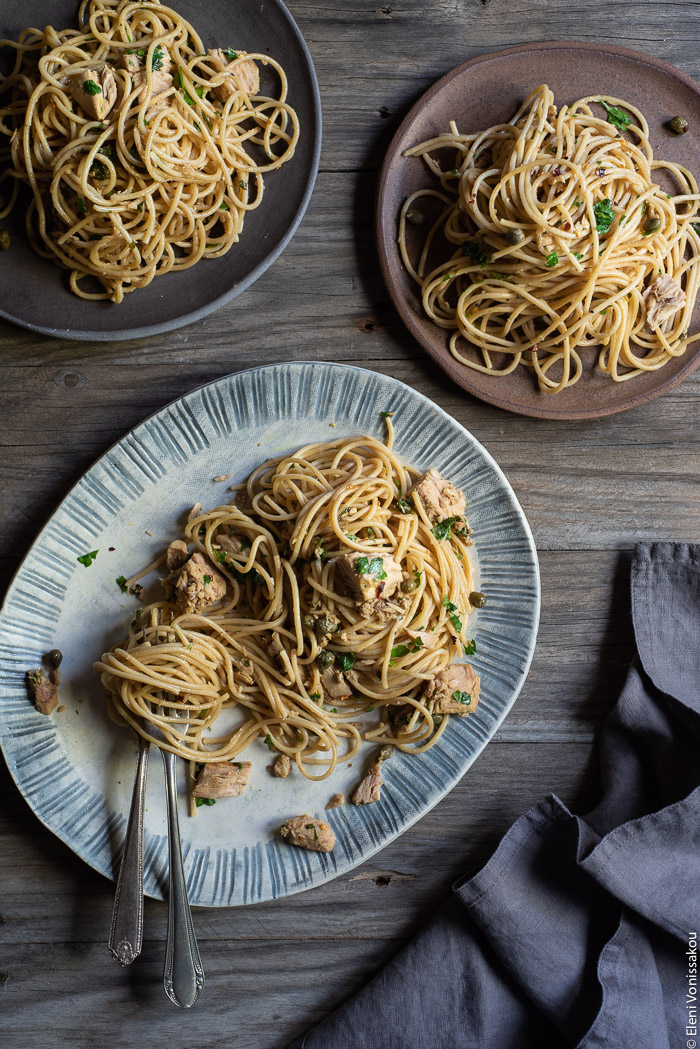 Do you have any go-to meals for days when shopping is not an option and you're too tired to cook for more than half an hour?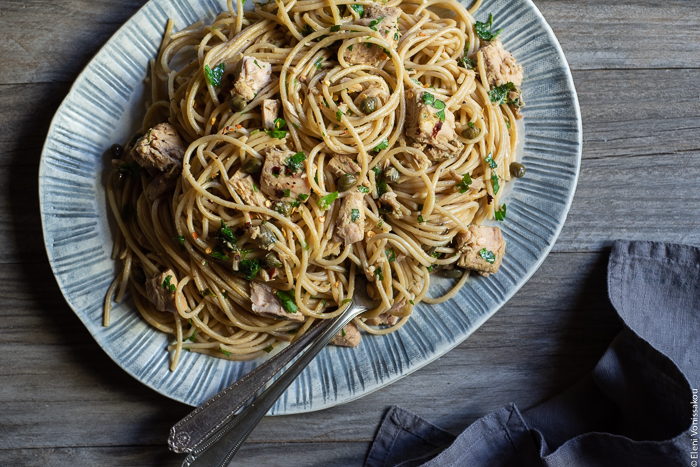 Oh and don't forget, if you make this recipe and post it on Instagram please tag me (@thefoodiecorner)! I love seeing your creations and sharing them on my stories.