A throw-it-all-in slow cooker recipe (the best kind) for hot and sour soup with green cabbage and fresh shiitake mushrooms. This one is on repeat around here these days.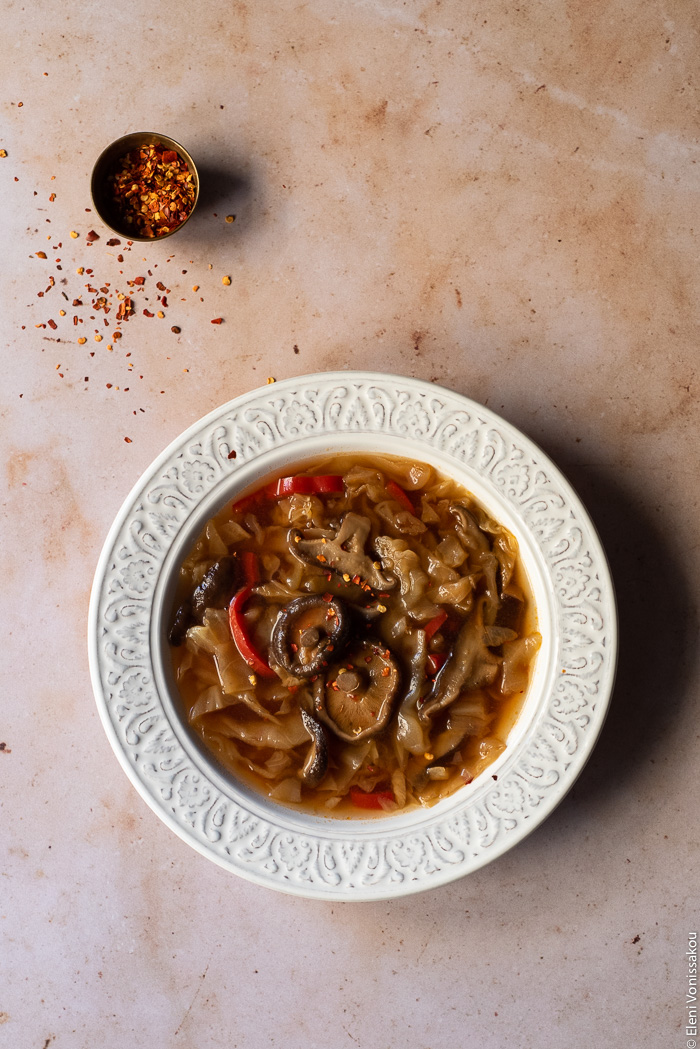 It's like two days before Christmas and I'm posting cabbage soup. Weird? Well, I've never been one to keep up with seasonal posts. Whether it's Christmas mains or summer fruit desserts, I'm usually too late. I've kind of accepted it now and don't get all frazzled about it like I used to.
Anyway, so what about this soup? Well, it's delicious, but more about that in a minute. The idea came about after I developed and photographed another recipe for a collaboration. They have common ingredients and I had some left over, so this was my way to use them up. The other recipe is coming soon, as it was decided that I would post it after the holidays – so stay tuned!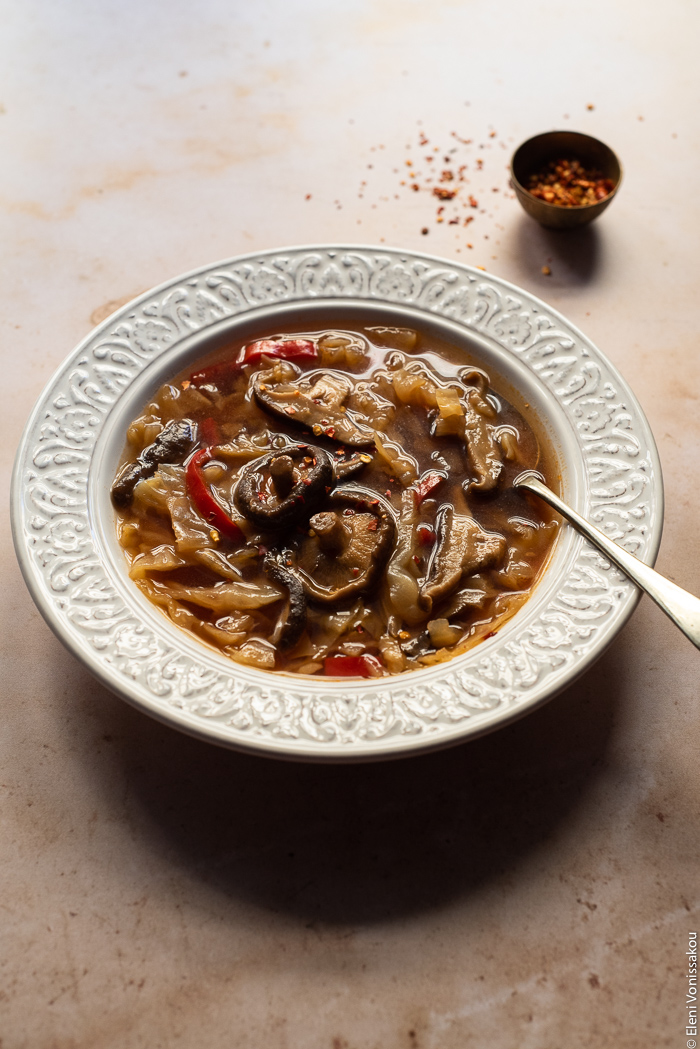 Back to the deliciousness of this soup. Have you tried hot and sour soup? Mrs D and I used to order it years ago from a Chinese restaurant that delivered food. It was seriously intense in a clear-your-sinuses kind of way, and we absolutely loved it.
This slow cooker hot and sour soup is by no means the authentic Chinese one, but it does remind me of those lovely dinners all that time ago. This is a much simpler dish, with ingredients that are (fairly) easy to find even in Greek supermarkets, and a method that is by far my favourite. The chuck it all in and go method. Slow cookers for the win, right? The soup is fiery but not to the extent you can't eat it (for some it might even be considered mild, my tolerance levels have dropped in recent years). The flavour explodes in your mouth with every spoonful. It's warming and comforting, not to mention nutritious and easy. All the wins.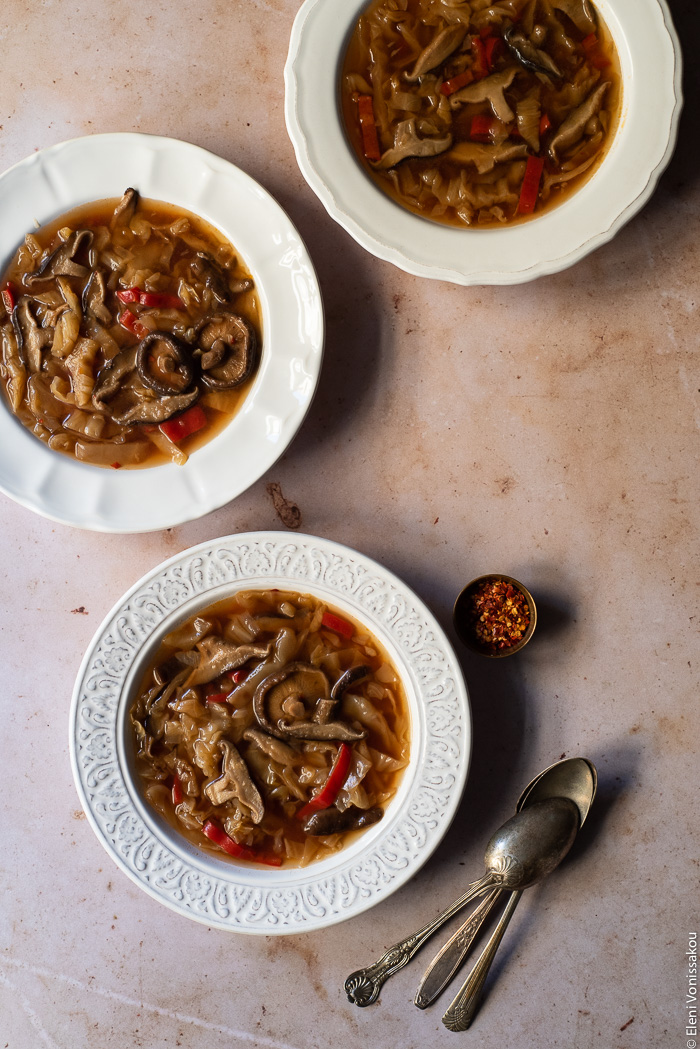 Comfort food is what I'm needing these days, everything is so completely up in the air. I am not the most Christmassy person out there even during "normal" times, but this year feels especially strange. Or maybe that's just an excuse because I couldn't get my act together to create something festive for my poor neglected blog. Either way, I'm rolling with it and not beating myself up.
So, if your Christmas this year is a weird one and you don't particularly feel like the usual things, give yourself permission to do whatever it is you DO feel like. Whether it's hot and sour cabbage soup with mushrooms or way too much chocolate, roll with it. We're all trying to get through this madness.