A dish bursting with flavour, this mushroom orzotto with cashews, balsamic vinegar, truffle oil and sage is the absolute easiest orzotto you have ever made. Another slow cooker special coming right at you!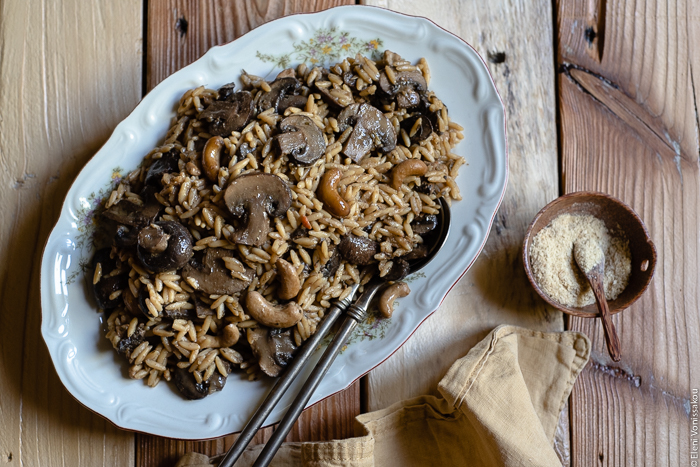 I've made a similar orzotto before (see it here) and it's delicious. I love the combination of the deeply earthy flavoured mushrooms, the zingy balsamic vinegar, and the comforting and filling orzo pasta. Slow cooking the mushrooms however, brings out even more of their gorgeous flavour, especially with the addition of some dried, wild varieties. These don't even need soaking, since they rehydrate perfectly during cooking!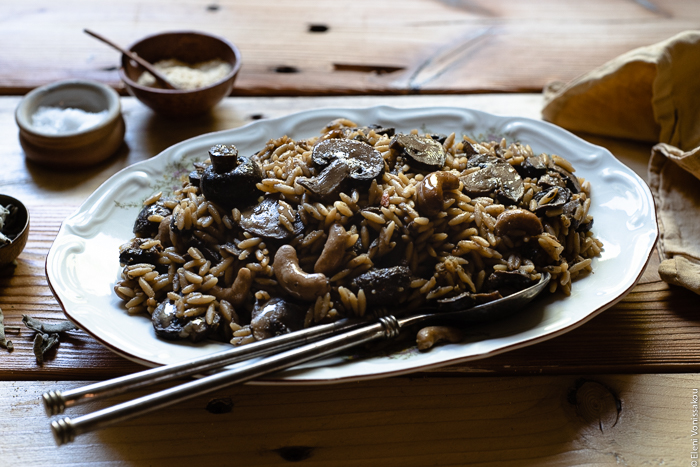 What makes this dish extra special though, is the sage, truffle oil and nutritional yeast. Oh and the cashews! Ok, most ingredients on the list are kind of special. And they all come together in the most delicious way to create a super satisfying plant-based dinner.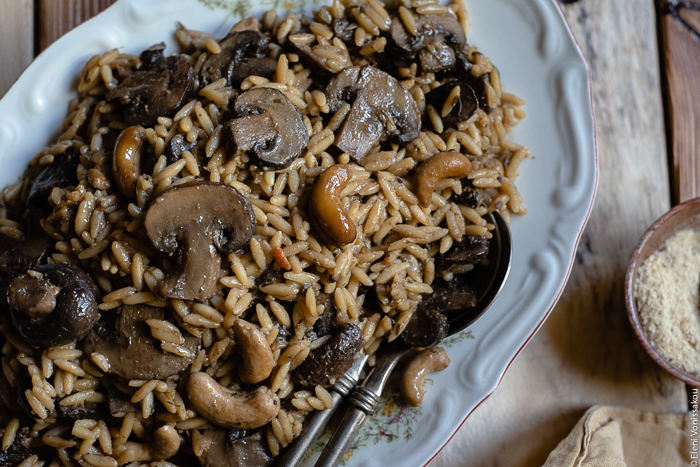 Added bonus? The coming together happens in the easiest and most convenient way in the slow cooker. Just cook the mushrooms first then add the pasta at the end so it soaks up the mushroom-infused stock and takes in ALL the flavours. So simple, so chockablock full of umami. You have to try it.