A very easy and simple spring time dessert, with layers of lemon flavoured cookies, vanilla pudding, cheesecake cream and fresh strawberries. Fluffy, airy and perfect for the warm days ahead.
Fridge cakes, or icebox cakes as they are known over the pond, are popular everywhere. There are loads of different versions, with some going in the freezer, others staying in the fridge, some with pudding, some with cream cheese, some with cream, some with fruit, some with digestives, some with wafers, some with sandwich cookies. Whichever way you make yours, it's probably one of the household favourites, am I right?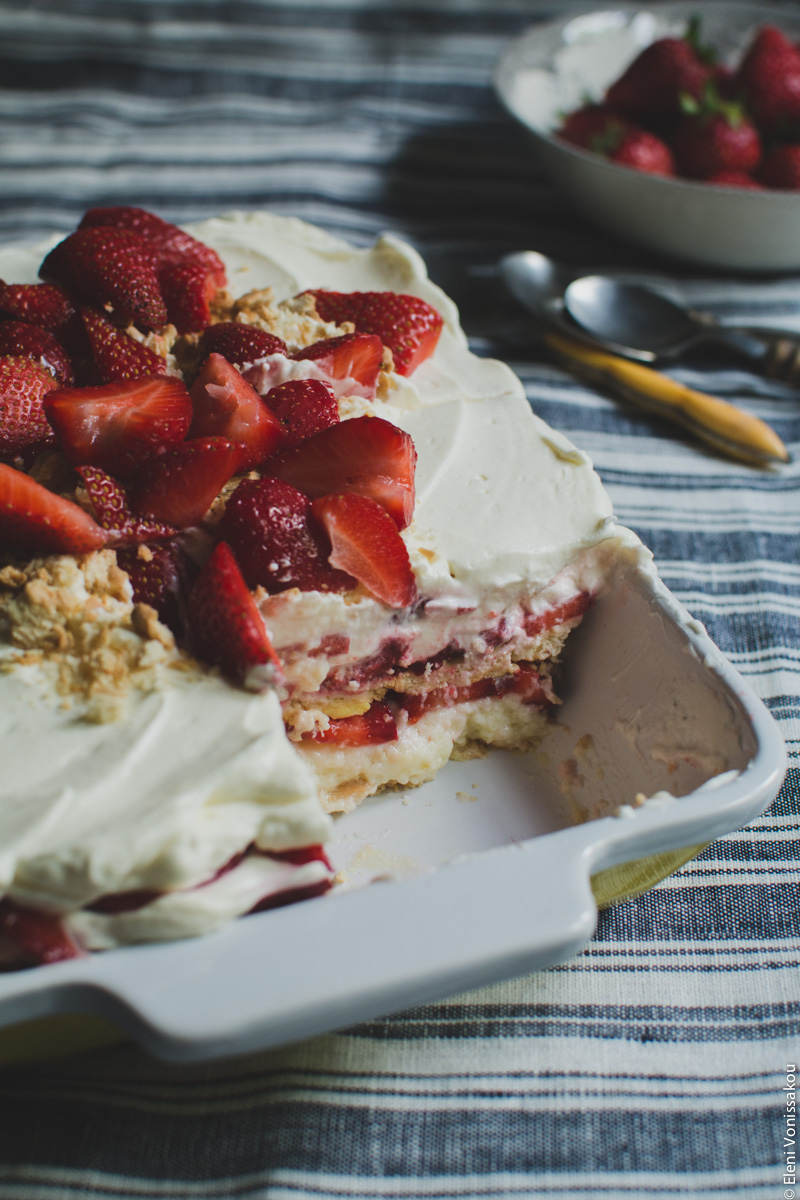 It was my birthday the other day, and I really wanted to make something that would remind me that even though it was a Wednesday and I had to work and we didn't do anything special, it wasn't just any Wednesday. But at the same time, I really didn't have the time or energy to bake a proper cake, or make a complicated dessert. Perfect opportunity for this fridge cake.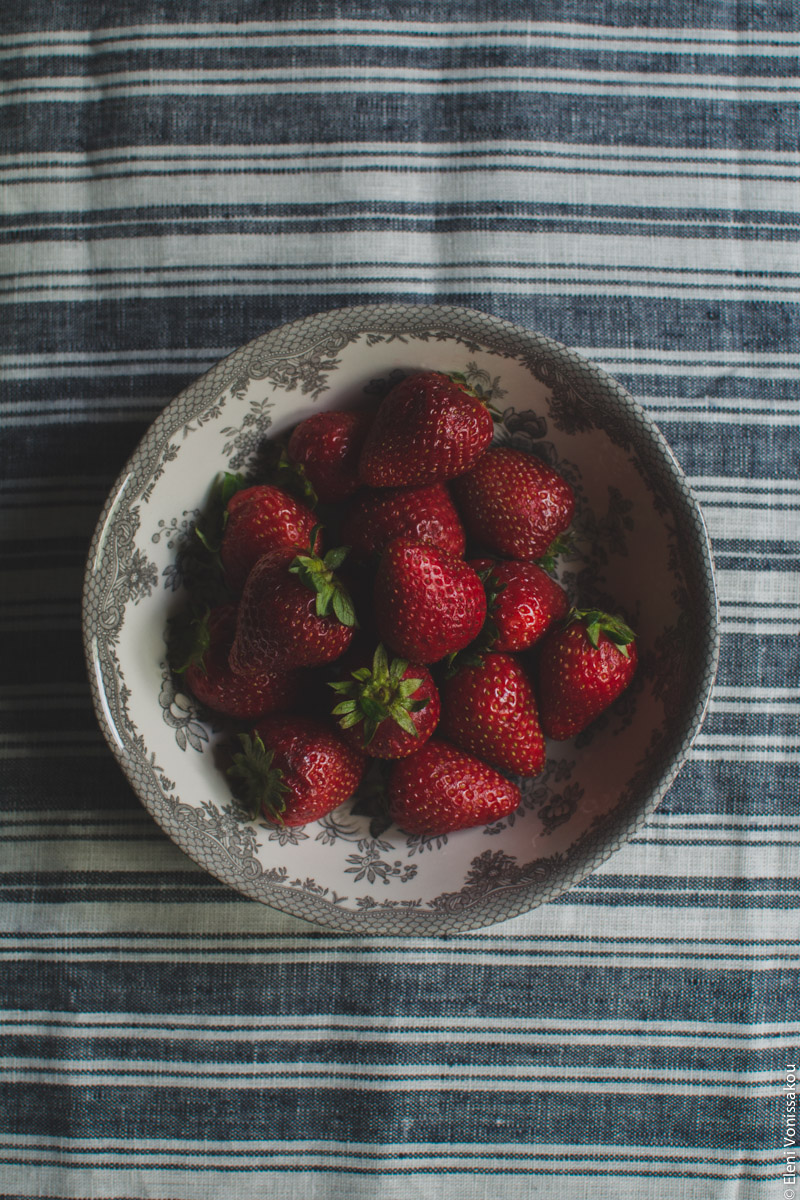 Straightforward and uncomplicated, the only faffy part is slicing the strawberries. I used a vanilla pudding (the instant type), lemon flavoured sandwich biscuits (cookies) with a lemon filling (you could use vanilla or whatever you like best), a cheesecake type cream (cream cheese, sugar and whipped cream) and of course strawberries.
The best time to enjoy this dessert is on the second day. It needs a night to chill in the fridge, not so much to set, but to let the biscuits soften from the other ingredients and the cold temperature. They become sort of cake like, and this is what we want. The second day is perfect. After that it's fine but maybe a bit too soft for some people's liking. I don't mind one bit, as anyone can tell by the way I sneak spoonfulls out every time I open the fridge door.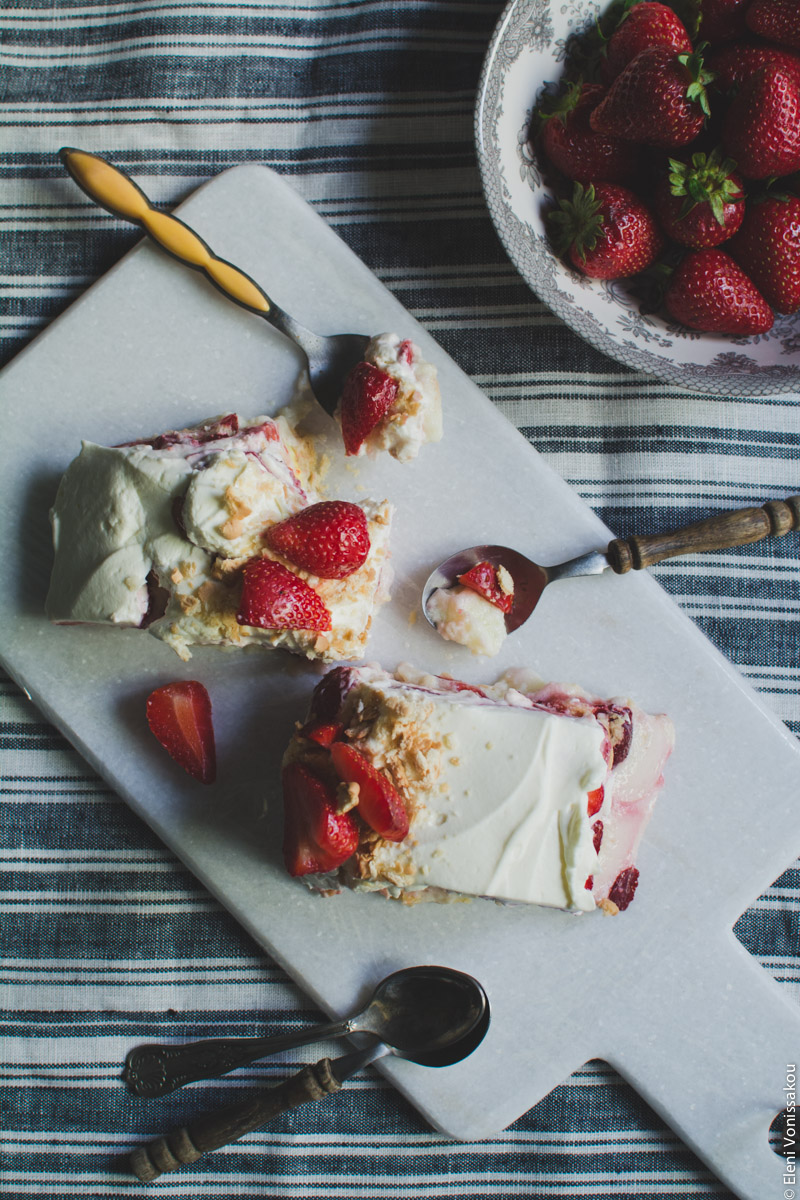 Strawberry season doesn't last long in Greece, so I try to enjoy these babies as much as possible when they're around. This is a great way to do it!