A delicious slow cooked beef in tomato sauce with pomegranate juice and sultanas. The sauce it produces is just amazing, and you definitely need a side with good "mopping" capacity. In this house, it's mashed potatoes that do the mopping.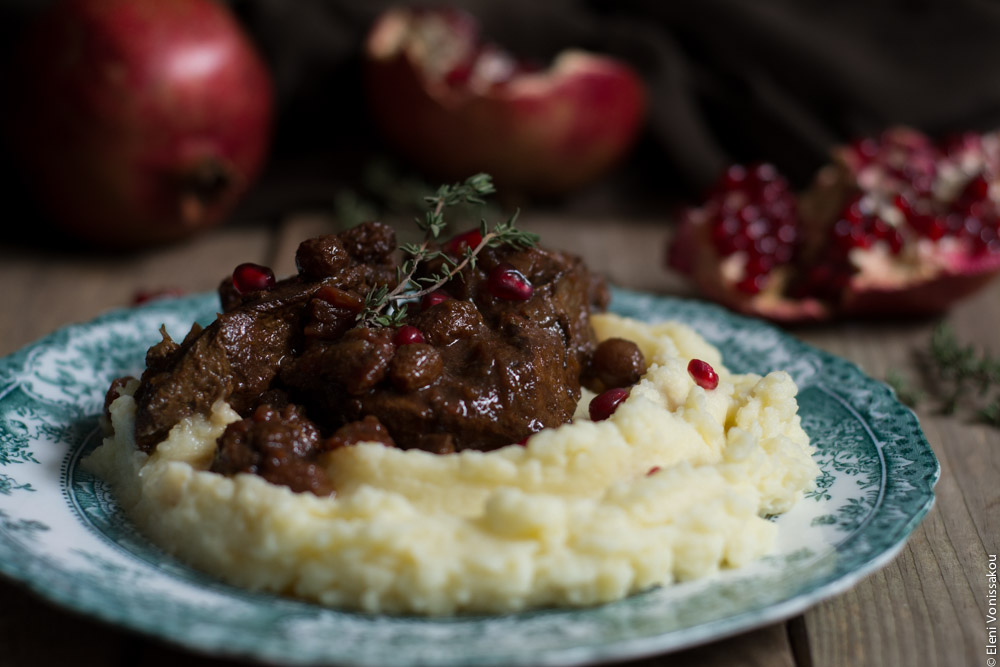 This is one of the first recipes I made successfully in the slow cooker. When Mrs. D. first brought mine over from England, I searched and searched for recipes that didn't have a condensed soup of some kind as the main ingredient. I was beginning to lose hope when I stumbled on Stephanie O'Dea's blog A Year of Slow Cooking. She is the queen of the crockpot in my opinion. I was so happy to find recipes with "normal" ingredients, most of which I too could find in my local supermarket here in Greece. This particular recipe is originally from another blog, Gluten Free Goddess, but I'm mentioning Steph's since it's where I found it. And if you're into slow cooking you need to check out her adventures.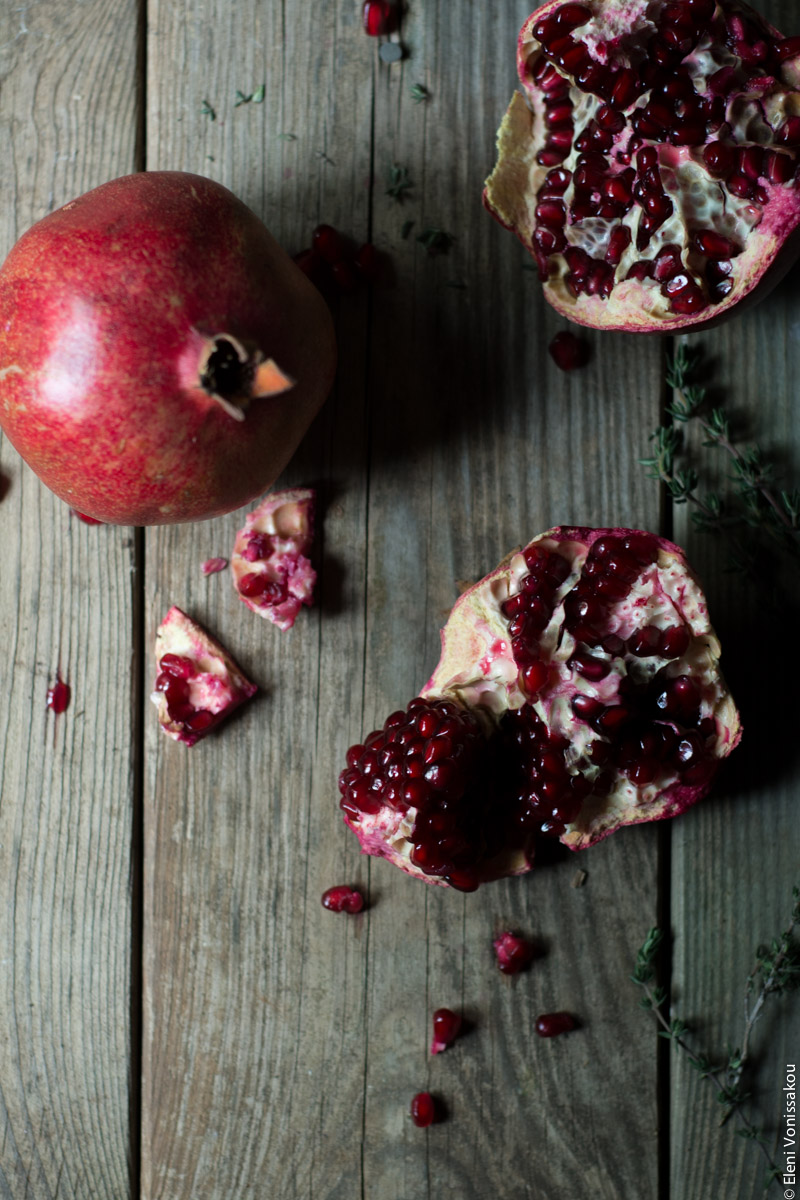 So, the recipe. It's amazing. Beef cooked slowly in a tomato based sauce with pomegranate juice and sultanas. Who would have thought that this combo works so well? I would never have tried tomato with pomegranate, they just don't seem to pair well in theory. In practice though, well that's a whole other story. The pomegranate gives a slight tang and deepens the flavour of the meat immensely. The sultanas soak up liquid and become these little juicy taste bombs that explode in your mouth. The sauce, oh my, the sauce thickens into this delicious dark meaty gravy, of which you can't bear to waste even a drop. Thus, the best way to enjoy it is with mashed potatoes. What else can help you scoop up every last bit of sauce off your plate? Yes you can serve the pomegranate beef with pasta or rice, but, neither will allow for a plate wiped completely clean at the end of your meal. Mash it is then. Enjoy!