Celery and celeriac (celery root), cooked into a delicately delicious soup in the slow cooker, with a big dollop of mascarpone added at the end for ultimate creaminess.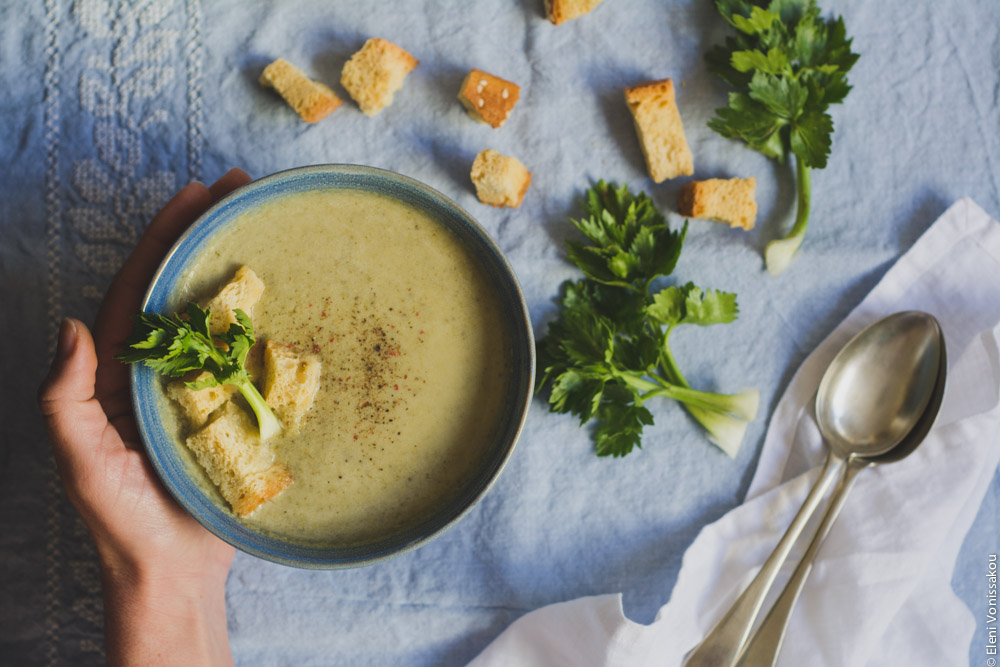 Slow cooker soups are the best. Cooking vegetables at low temperatures retains so much flavour. Here, a soup full of tasty celery-ness with celery sticks, leaves and root. It becomes super creamy with the addition of mascarpone cheese at the end. Because nothing is creamier than mascarpone!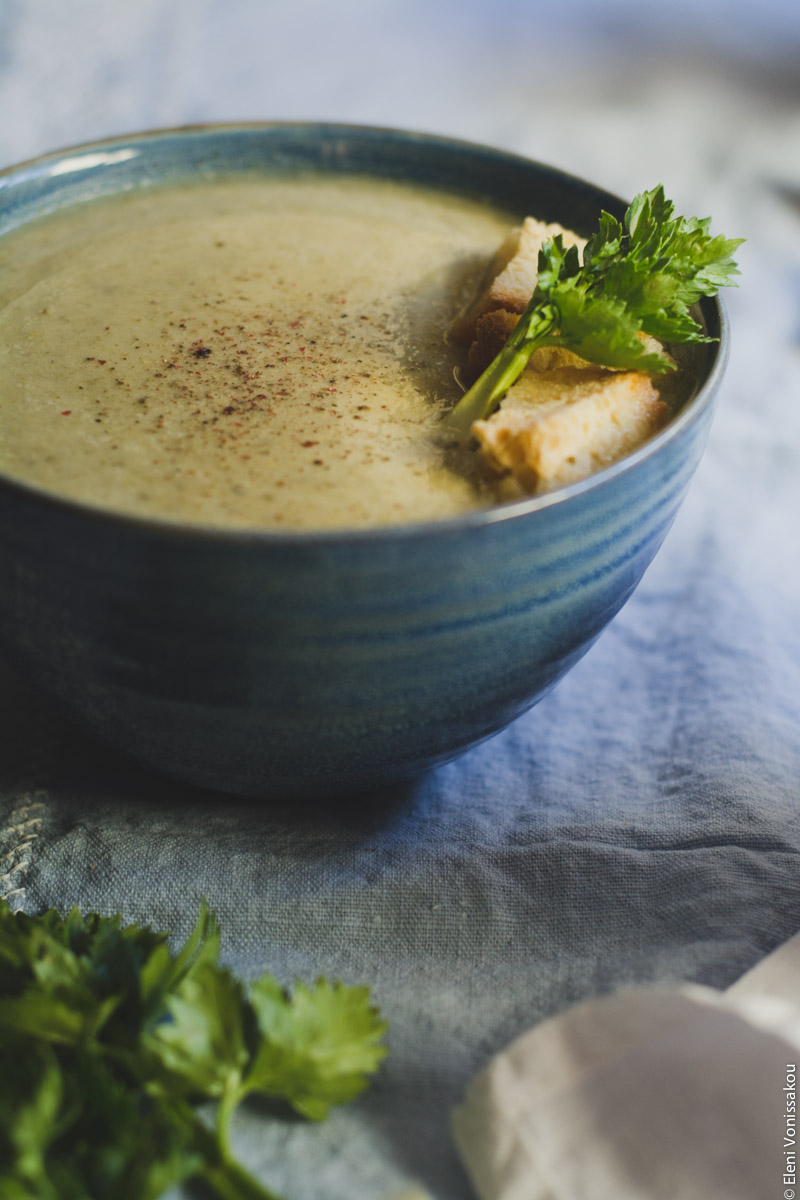 It's one of those slow cooker recipes that a ten year old can prepare. You know, chuck everything in the pot and go. The hardest part is probably peeling and cutting the celeriac into chunks, as it's quite a tough vegetable. (So if a ten year old is indeed going to make it, I'd help with that part!)
The flavour is very delicate, and makes a great freezer soup, to have on hand anytime. You can enjoy as is, or use it in casseroles and other interesting recipes that call for cans of cream-of-something. You can make the soup and then freeze it, or if you prefer you can leave the mascarpone out until you defrost and reheat it.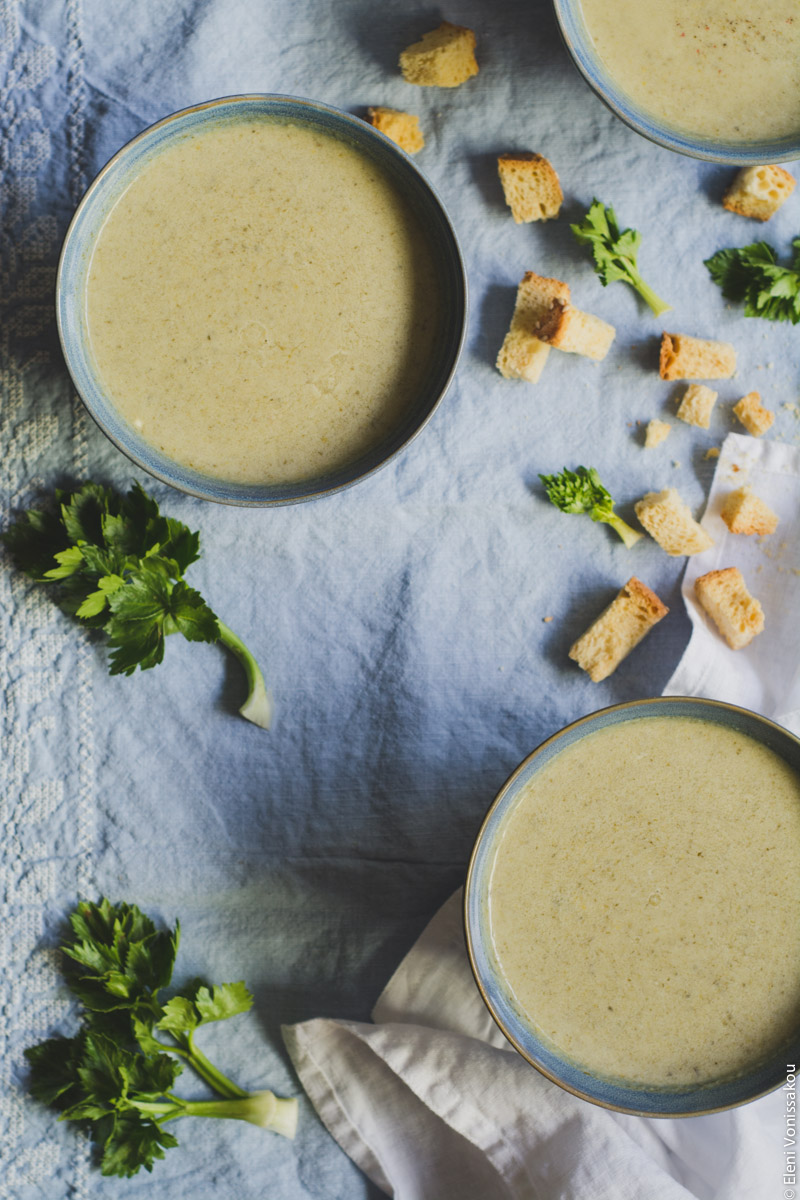 Personally, as the days are getting longer, I'm planning on making the most of the last few cold spells and enjoying delicious hot soups like this one.
Now can I ask you a very important question? Do you like these photos? I was wary of using them since the style is a little different to my usual, but I really like them so I thought to h*ll with it, why not?! The difference is barely noticeable (I think) and has to do with the editing. I'd love to hear your opinion!