A creamy, chocolaty tart that requires zero baking and is full of nutritious ingredients such as hazelnuts, cashews, peanut butter, dates and maple sugar. Its deep chocolate flavour comes from delicious, raw cacao powder.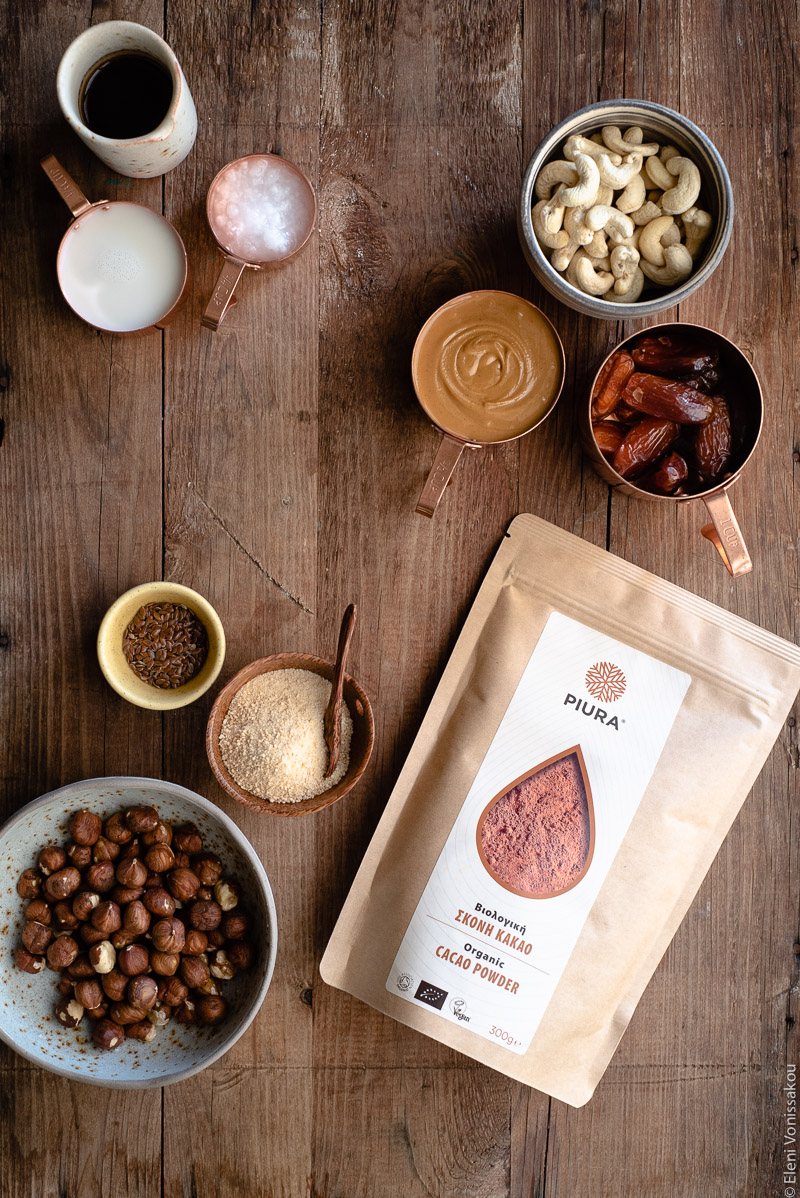 Sometimes you want to make something you can feel smug about. You can offer it to others and boast about how good it is for them, while still being delicious. This is one of those recipes.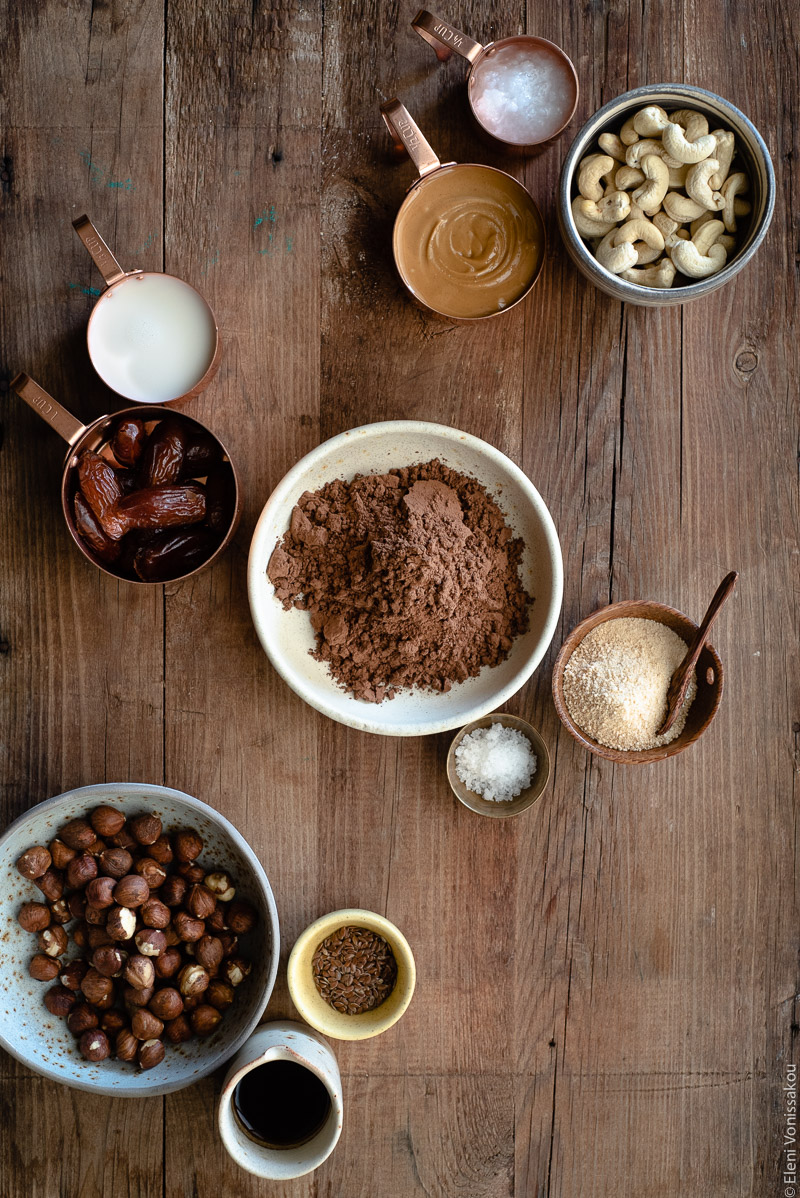 A cacao and peanut butter flavoured tart with a base made of hazelnuts. It's full of good, plant-based stuff and its cashew based chocolate "cream" filling is sweetened with dates and a bit of maple sugar. Coconut oil, oat milk and sea salt play a supportive role and help enhance flavours and bring everything together.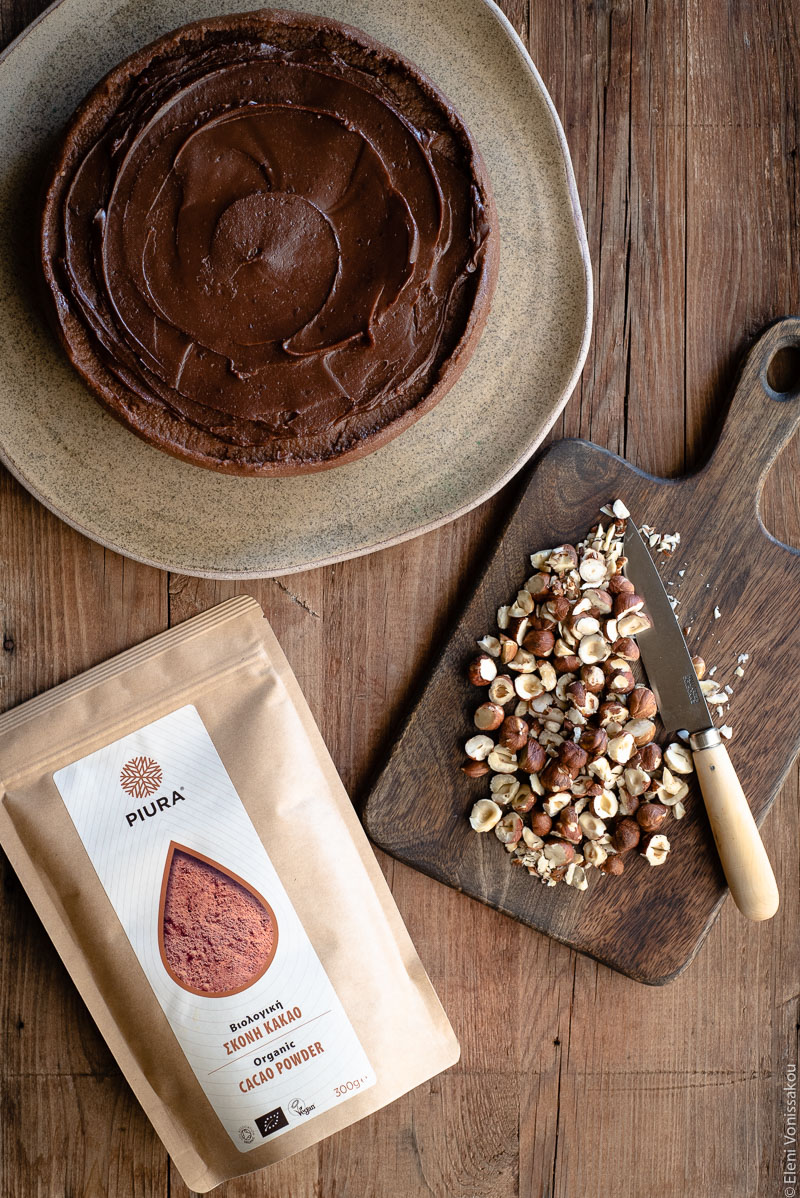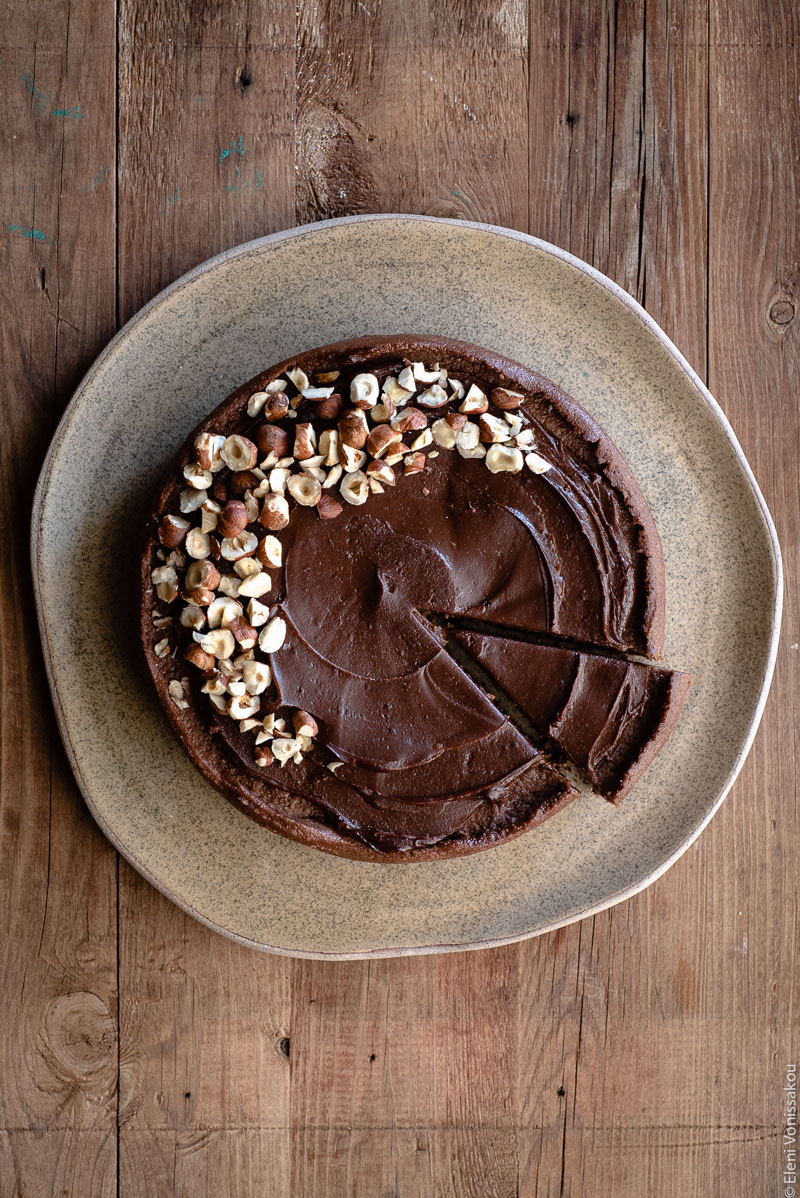 The star of the show here is the cacao of course, which is present in all three elements of the tart – base, filling and topping. I used organic cacao powder by Ol-eve which is gorgeous. When I first started coming across the term "cacao" instead of cocoa, I thought it might be a trend, a way to make a classic ingredient sound more hip. It turns out there is a difference but it's a bit complicated. The most popular explanation I could find is that cacao refers to the product derived from raw cocoa beans, with minimum processing. The classic cocoa we find at the supermarket is a powder made from roasted beans, which means it's slightly sweeter and darker in colour. Thus, cacao retains more of its nutritious properties. There are a few other opinions out there about the difference between the two but let's stick to what's important. This tart.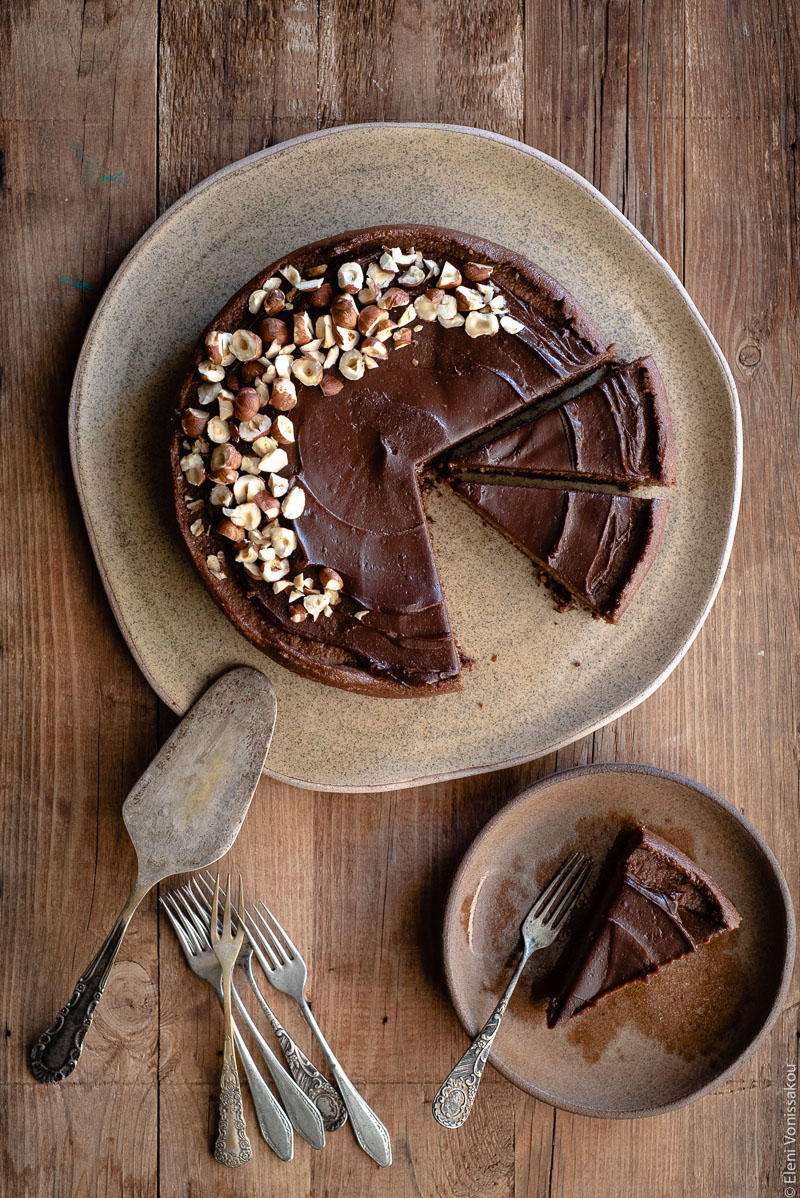 Without being overly sweet, this tart (I nearly called it a cheesecake but in the end I decided that would be too misleading) is a fabulous dessert. It can, however, also be enjoyed as a snack since it definitely gives you a boost. It's lovely with a cuppa but pairs brilliantly with an iced coffee too.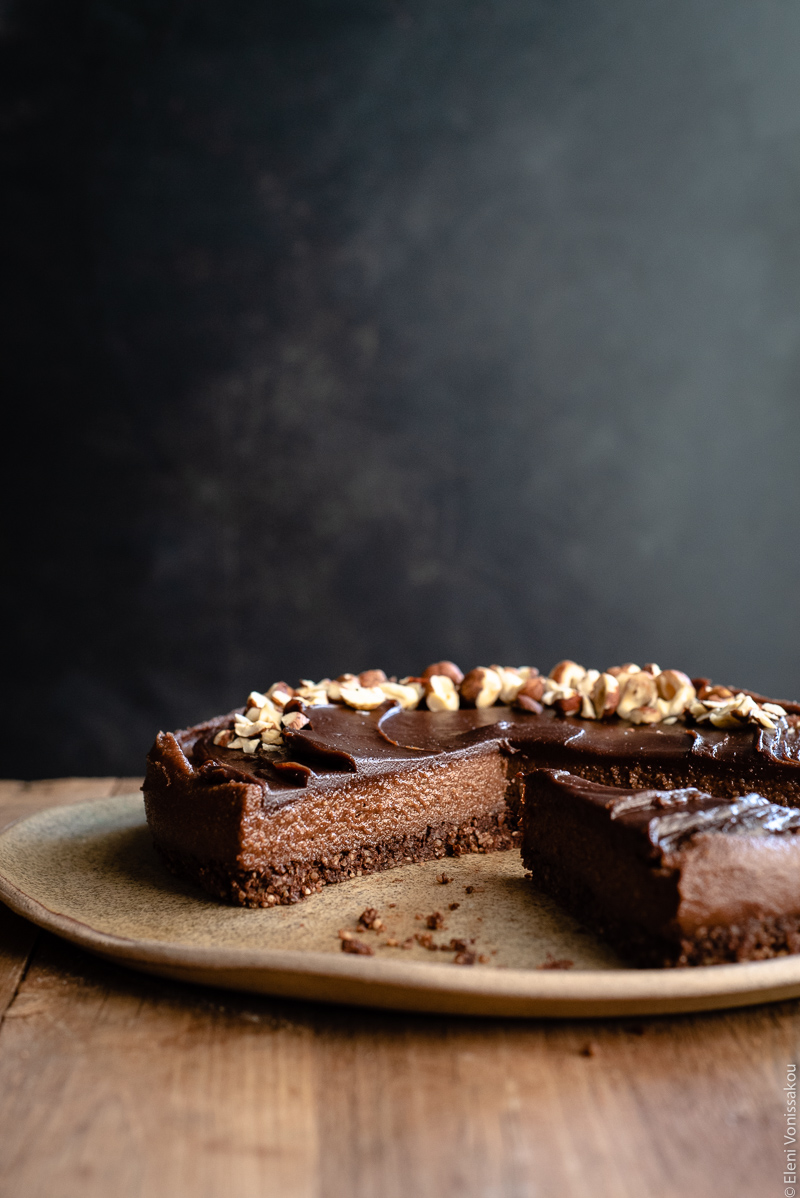 Please don't be turned off by the long list of ingredients. Many of them are repeated in the three sections, there are 11 all in all – not bad for a recipe of this kind! Also, keep in mind there are some periods of waiting time involved with each step, so read through the recipe before starting so you can plan accordingly. I really hope you try it and I can't wait to hear what you think. Tag me in any pics, you'll find me at @thefoodieocorner and you can also use #thefoodiecorner.