Let's welcome autumn with a super easy apple cake, with fresh apple chunks and fragrant cinnamon and ginger. To make it extra special, we'll smother it in gorgeous salted caramel sauce. Perfect for the cooler days that have finally made their way here.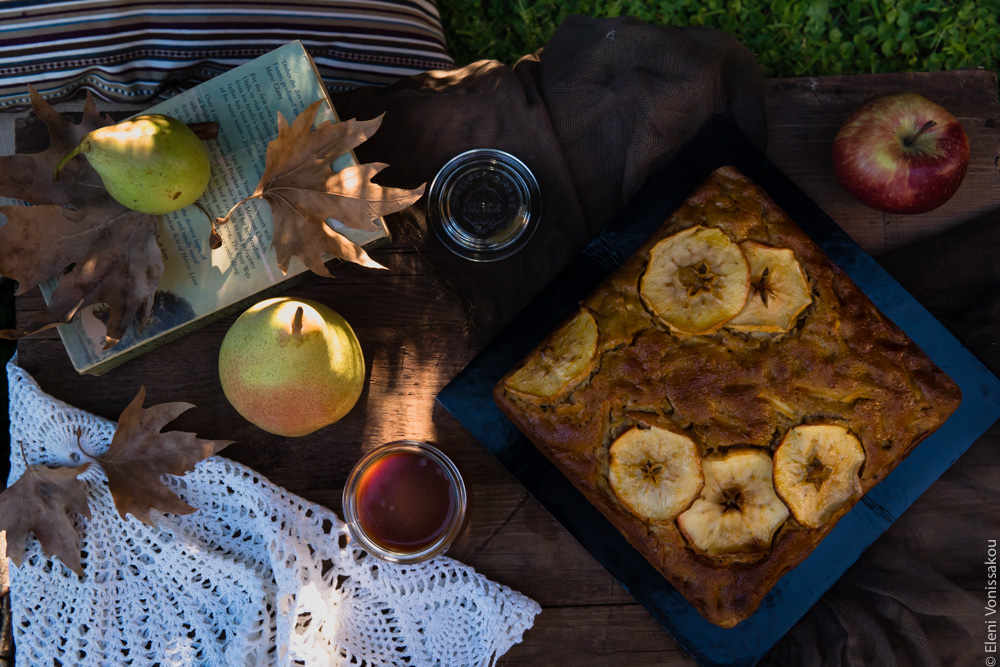 I've been sitting in front of my computer for a couple of hours now, trying to come up with an inspired piece of writing. I wanted to share something that will suit the photographs I took of this apple cake. Something profound.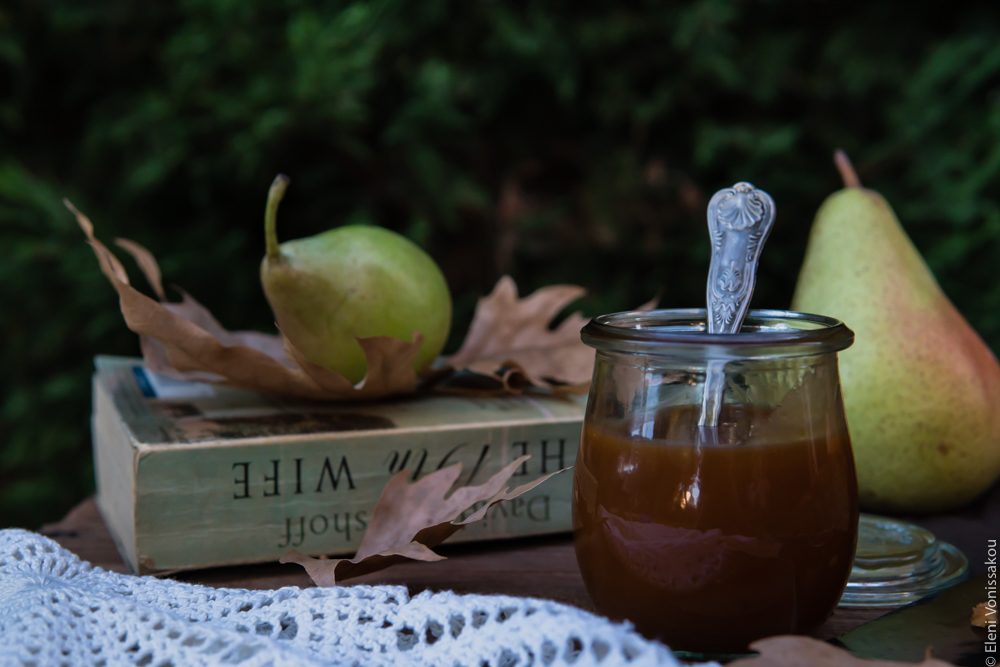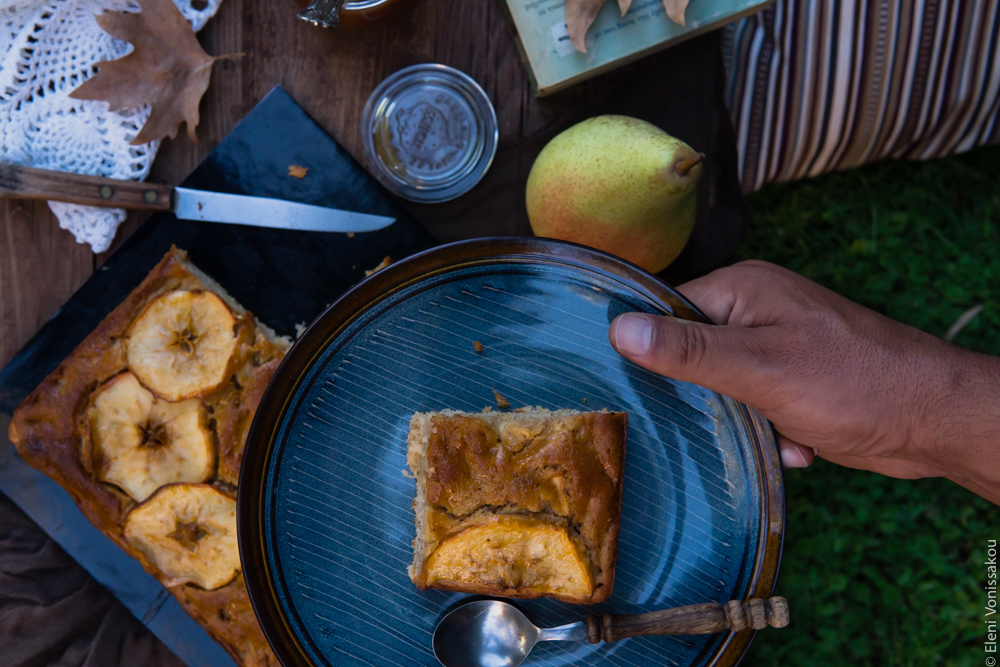 It's not happening.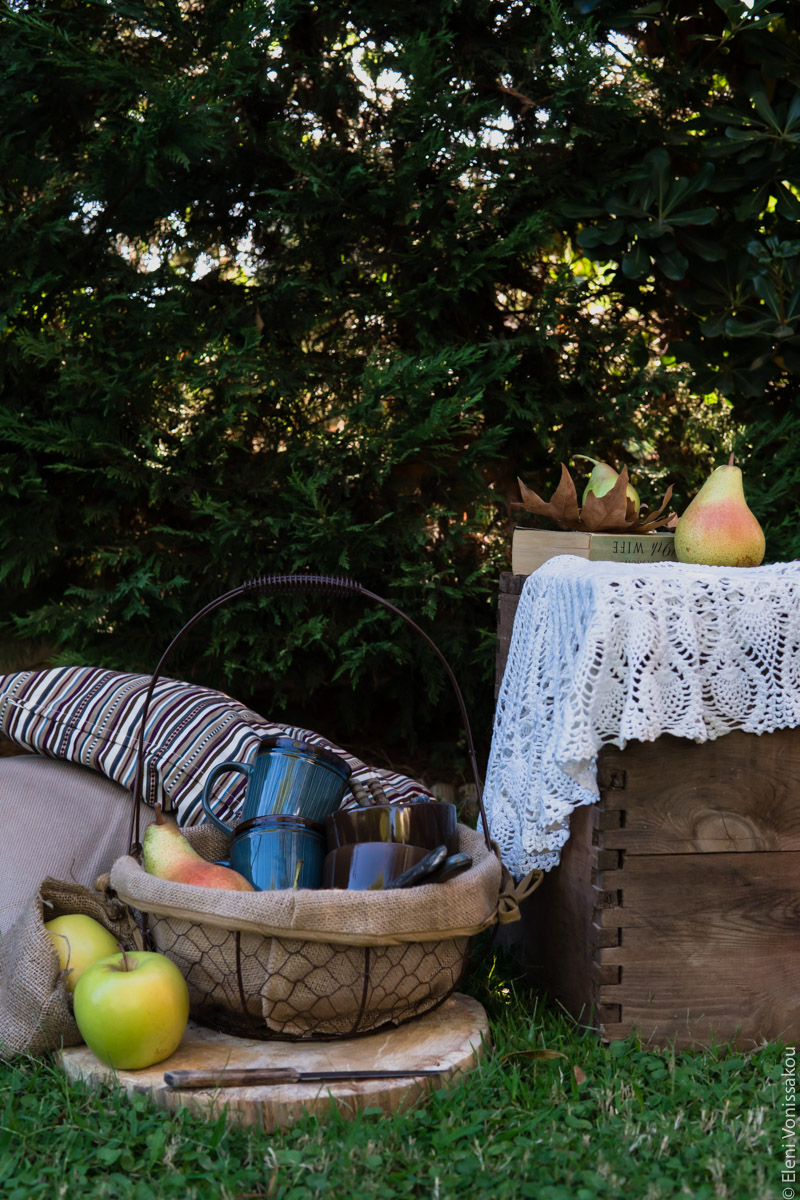 I've written and deleted a few paragraphs now, trying to change the approach, not liking the roads my mind is following for this story.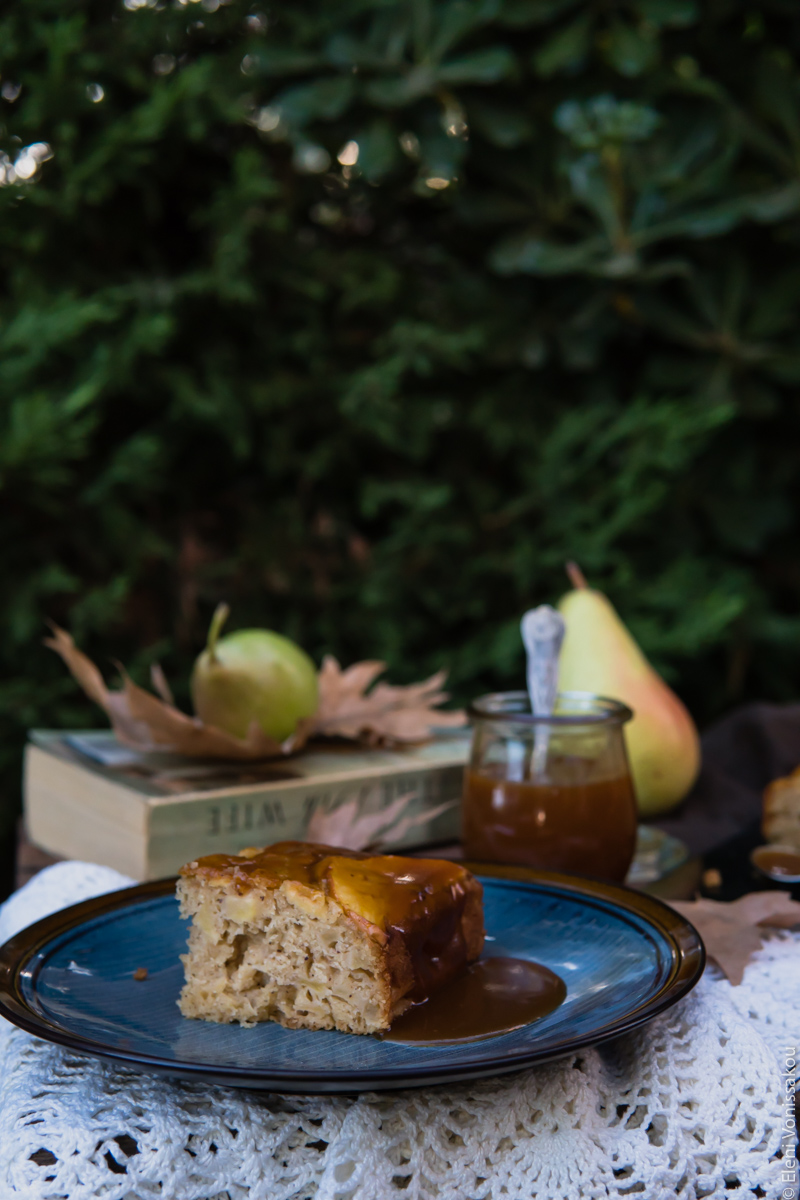 You know what? I'll let the photographs do the talking. I don't know what they will tell you. But it will be more interesting than anything I can come up with at this point in time.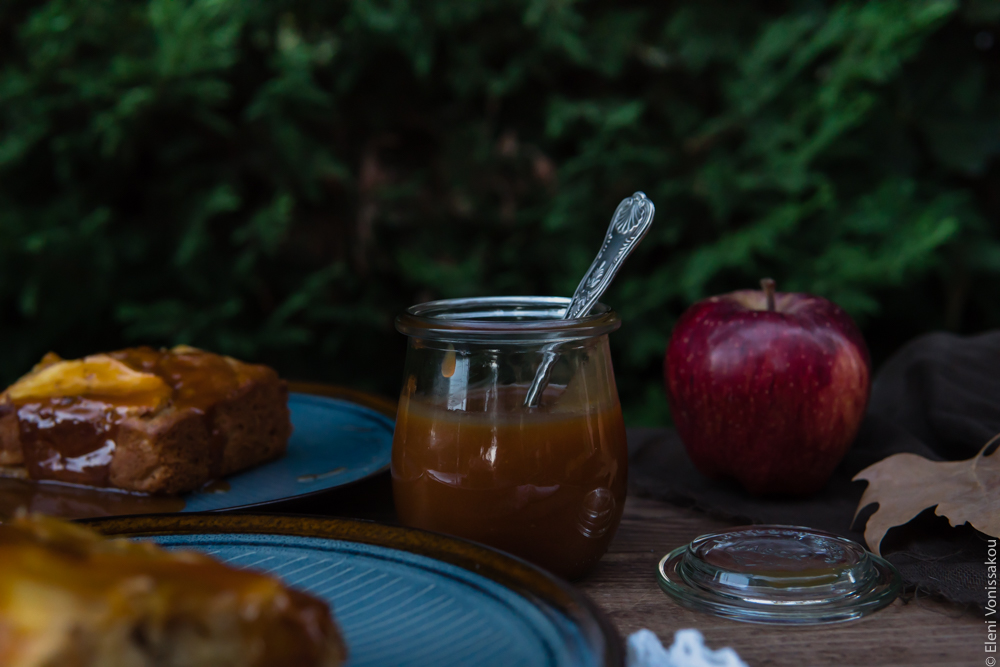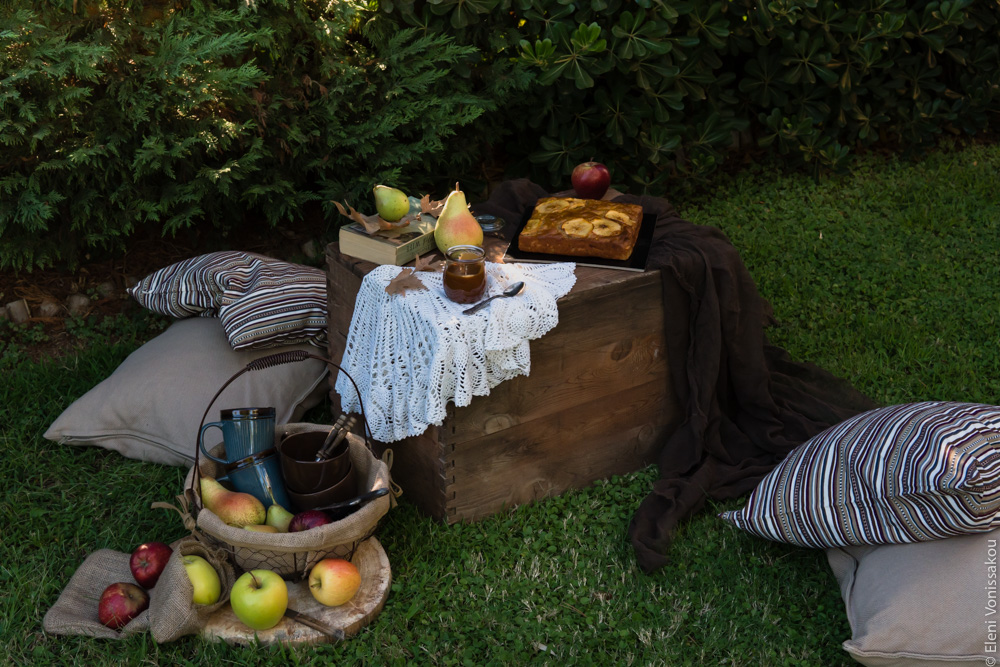 This photo shoot is quite different to my usual work. I took it outside, wanting to experiment and try something new. To step out of the comfort zone we all talk about.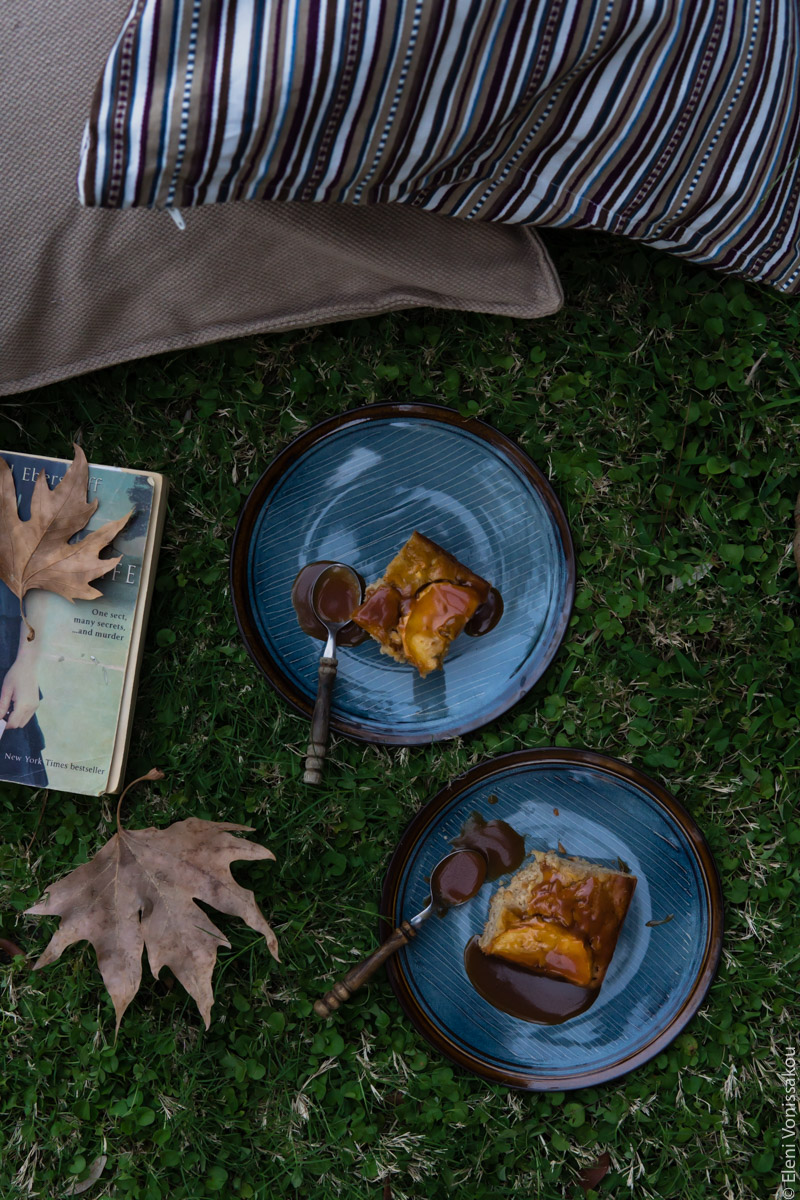 I'm happy with it. I still have a lot to learn, and much practice to do. But I like where it's going. I hope you do too!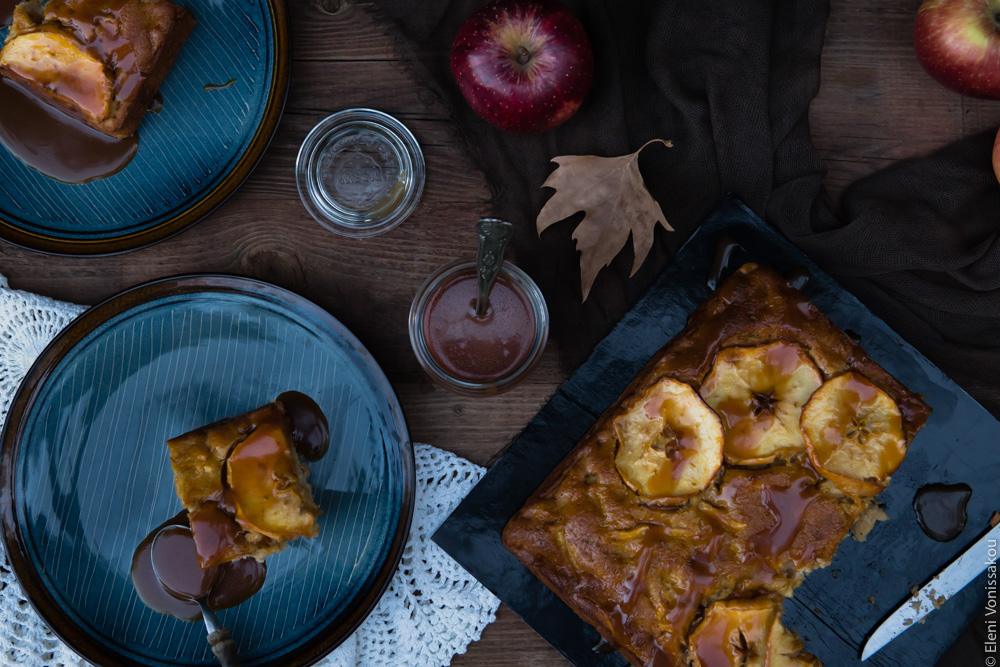 Two words about the cake. This is, after all, a food blog! It's a great cake to have on hand for a light snack with a cup of coffee, or to take to the office or even for the kids to take to school. It's very tasty and easy to throw together. But if you want to turn it into a luscious dessert, just pour some of this salted caramel over the top.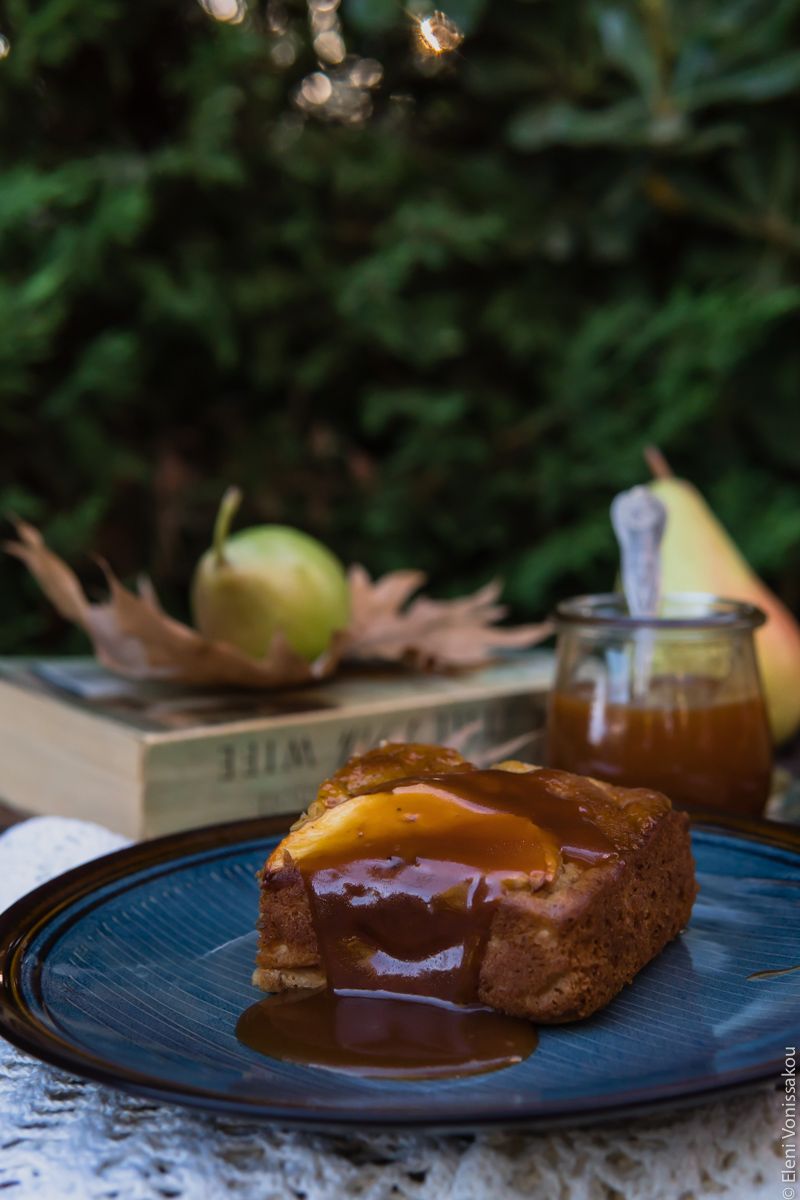 Salted caramel makes everything luscious!