A low carb meal using up some of the gorgeous courgettes (zucchini) that are all around at this time of year. The meat is minced chicken thigh for extra flavour, and the topping is a delicious Greek yoghurt "béchamel" with cheese.
I'm sure you've seen courgette (zucchini) boats before. They are all over Pinterest and it seems they are a very popular dish, in one version or another.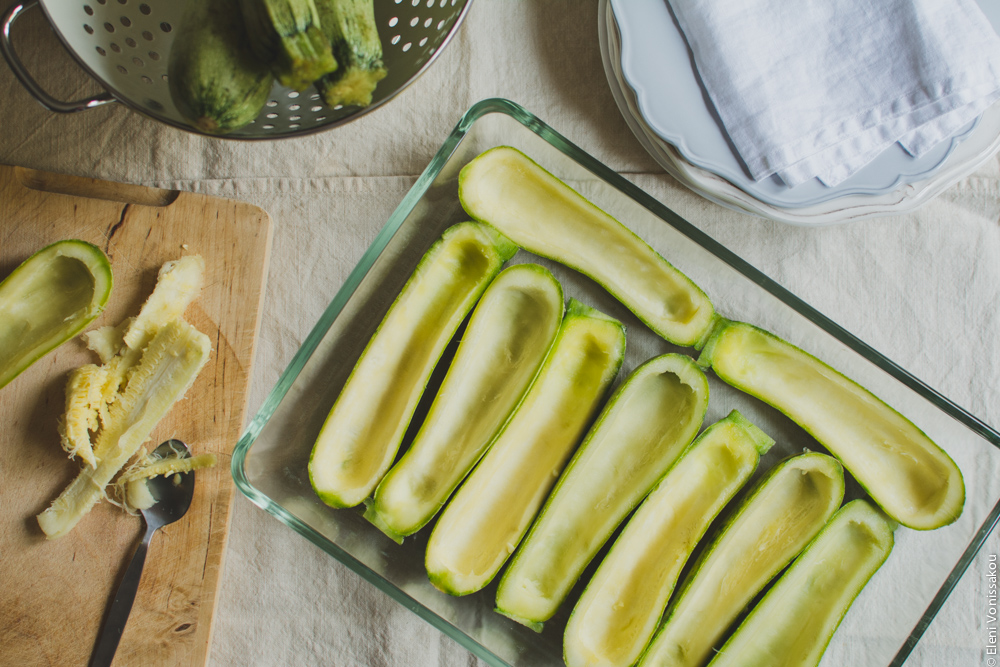 §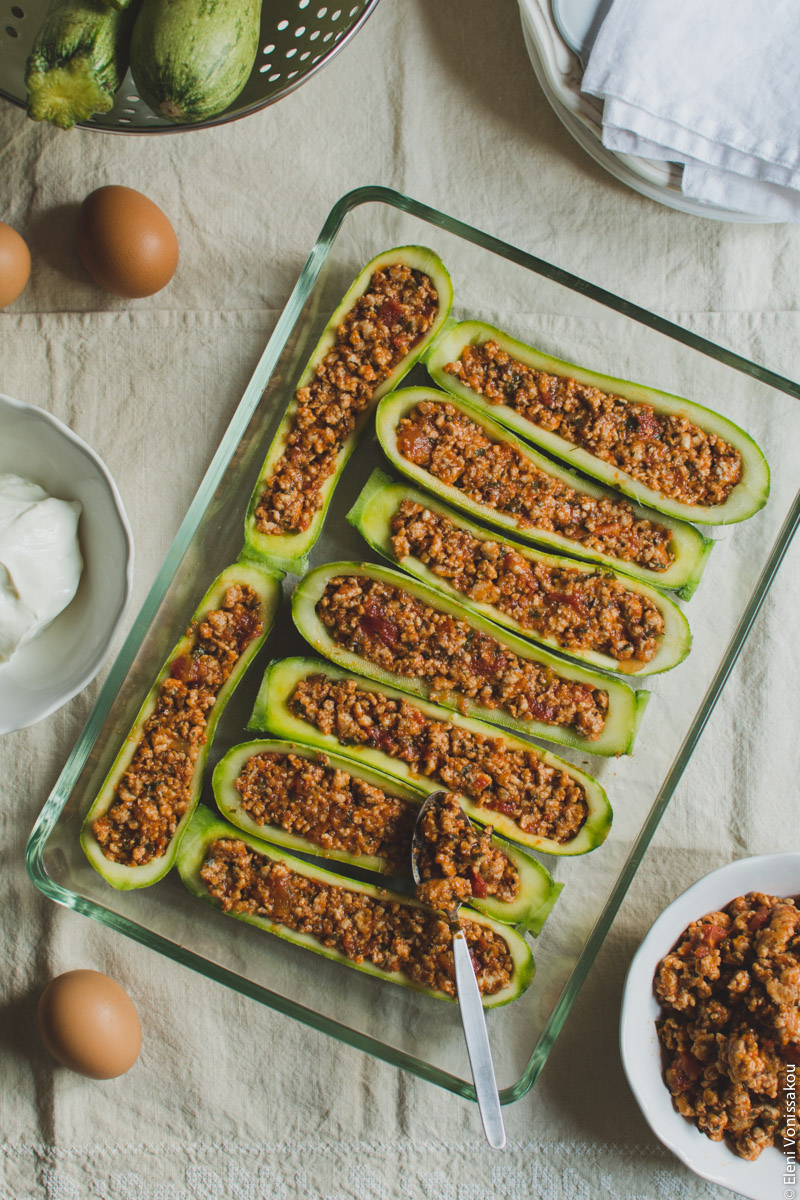 Usually the topping is plain cheese, which is always great if you ask me. But I thought I could take this up a notch, adding a richer topping that resembles béchamel sauce. I didn't go with regular béchamel as the point was to keep the recipe light and healthy, so I opted for an alternative I've used quite often in the past. Greek yoghurt and eggs. This mixture is gorgeously tangy, and bakes really well into a firm creamy topping. Add some grated cheese and… yum.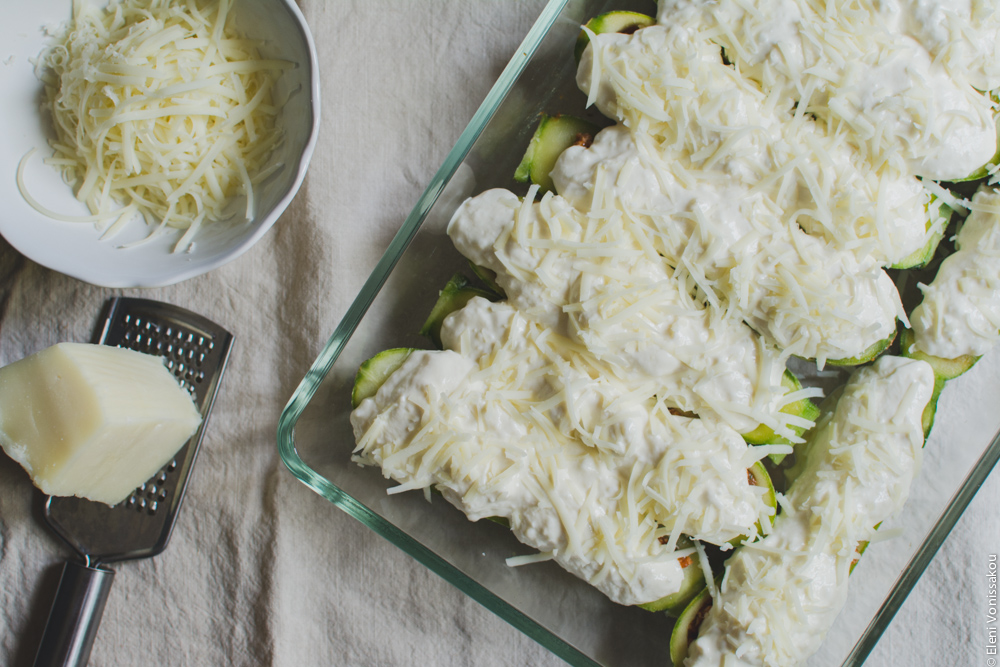 These courgette boats are very simple to make and you can watch a short video over on the Greek side of the blog to see the procedure and what they look like just out of the oven. Seriously, they are very easy!
If you look at the ingredient list you'll notice that the dish is quite low in carbs, making it a perfect idea for dinner if you are following any of the diets that require you to give up pasta, rice, grains etc. It's tasty and healthy and will fill you up even if eaten only with a salad. If however you aren't on a diet, you can enjoy these yummy zucchini boats with some fresh crusty bread, rice, or even some chips (by chips I mean French fries, not crisps!).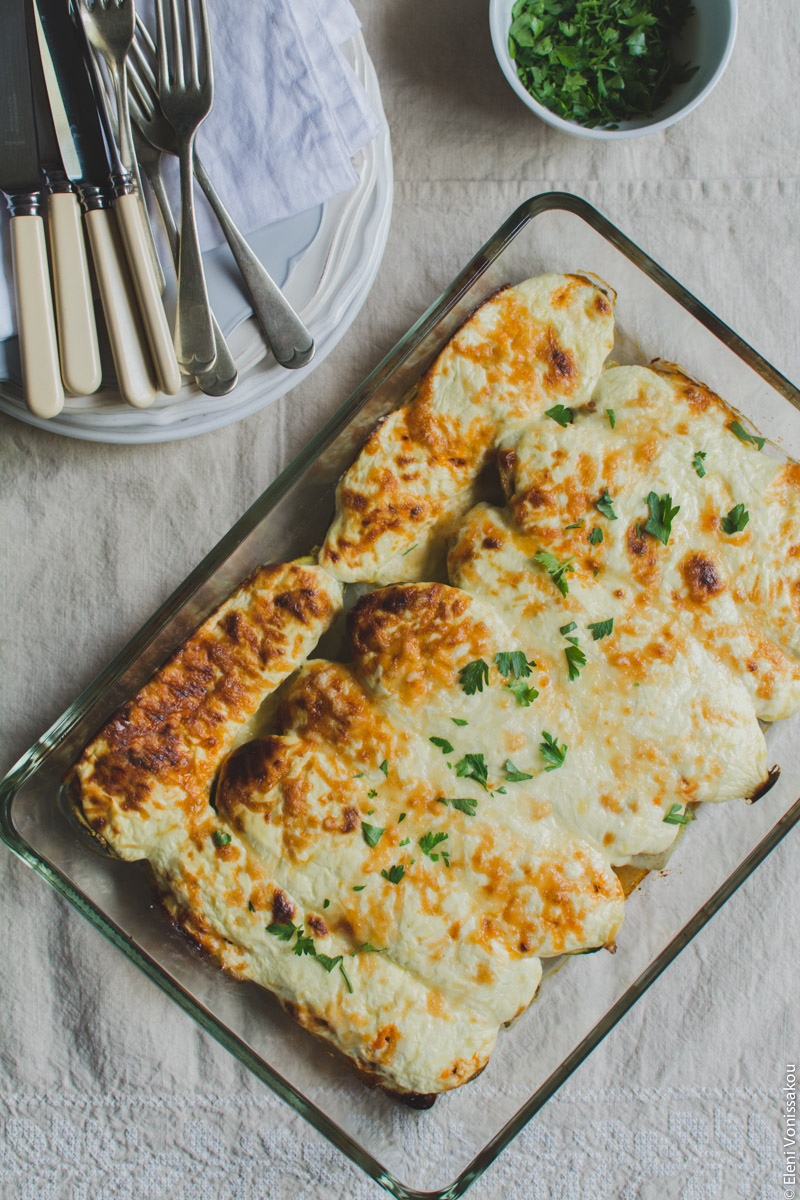 The boats don't have a runny sauce -they could even be picked up with your fingers- so if you want a juicier version you can add a layer of tomato pasta sauce to the bottom of the baking dish before arranging the courgettes in it.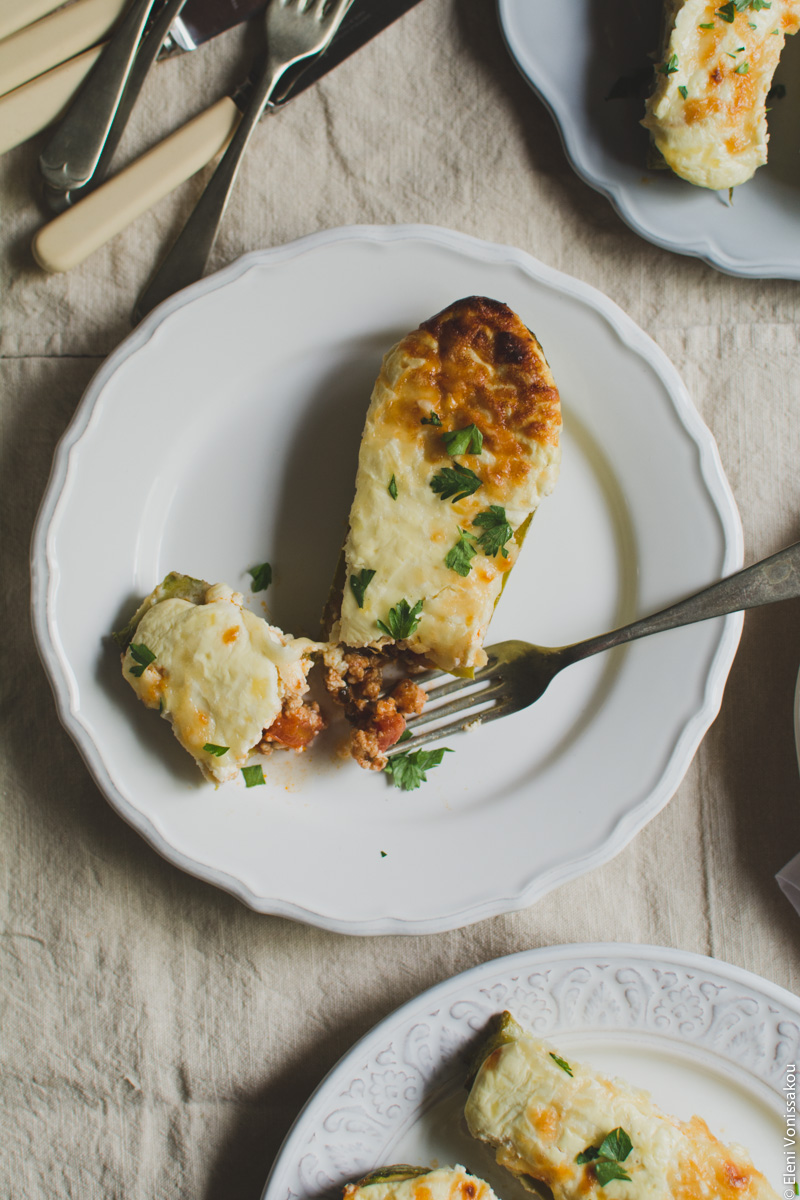 Have you ever made zucchini boats? What's your favourite version?