A delicious salad with a beautiful combination of flavours and textures. Soft baby leaves, sweet baby tomatoes and mini peppers, tangy tahini sauce and crunchy, fragrant dukkah. A salad to satisfy the taste buds.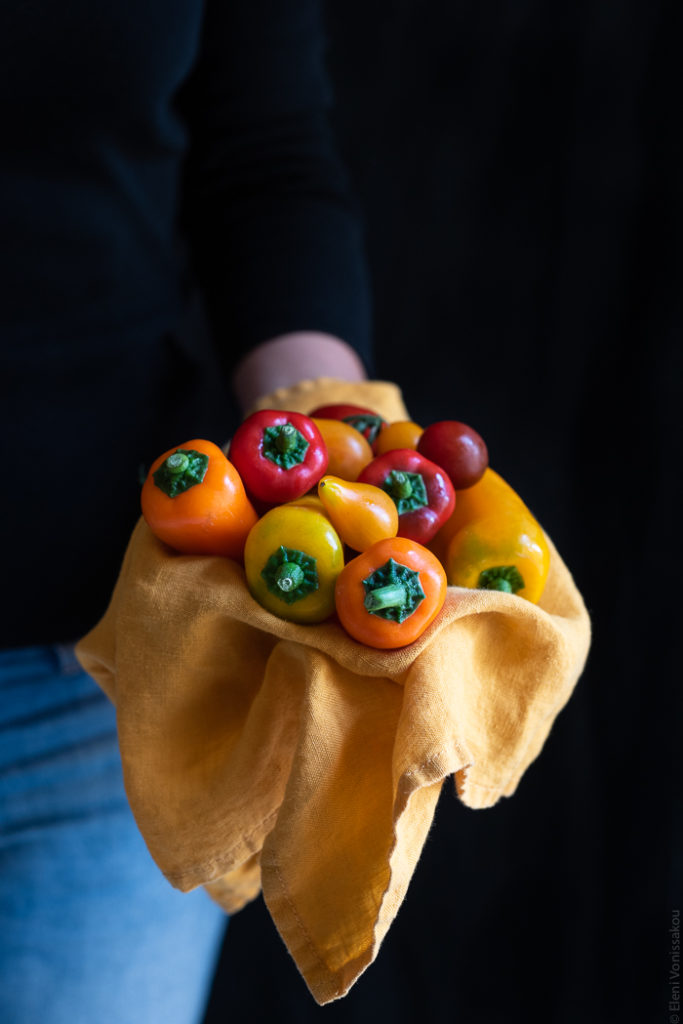 Back today with another contribution to the Love My Salad website. A gorgeous salad that I fell in love with at first test! I'm going to start off by saying this. Please please don't be put off by the long ingredient list. It's incredibly easy and you can make most of it beforehand. Also the sauce and dukkah can be used for other dishes too. So stay with me!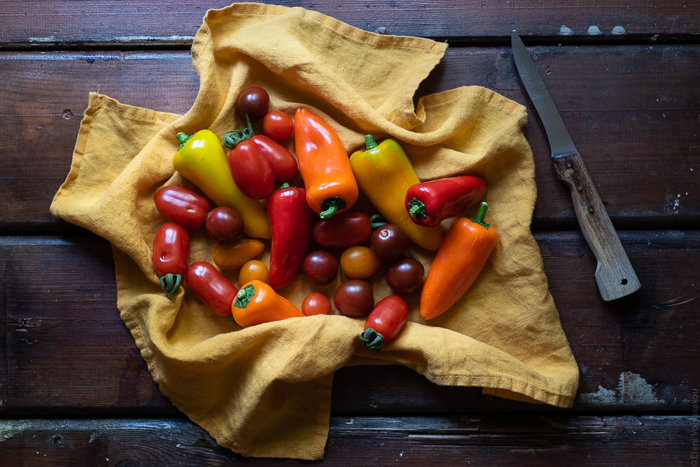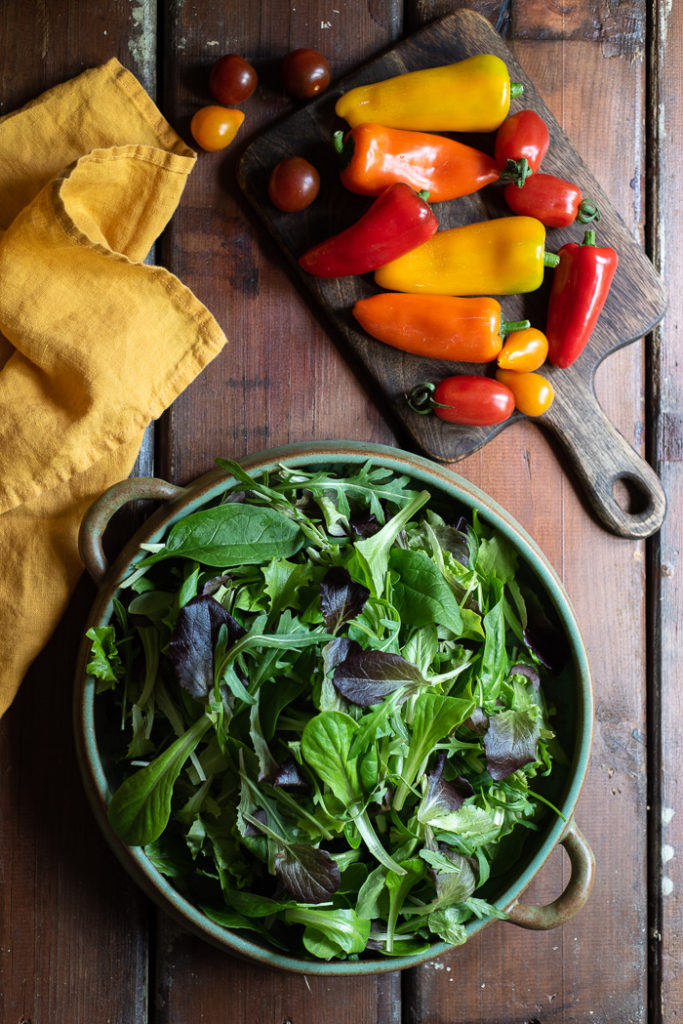 The base of the salad is a mix of deliciously tender baby leaves; I used spinach, rocket (arugula) and lettuce but you can use baby beetroot leaves and baby mustard leaves too (I tried these recently and they are so good). Then I added cherry tomatoes, the multi-coloured kind, and some baby plum tomatoes too, sweet and juicy. And finally, the stars of the show, mini sweet peppers. Are they not absolutely gorgeous? I love bell peppers and these are just amazingly fresh and crunchy. Perfect for a spring salad.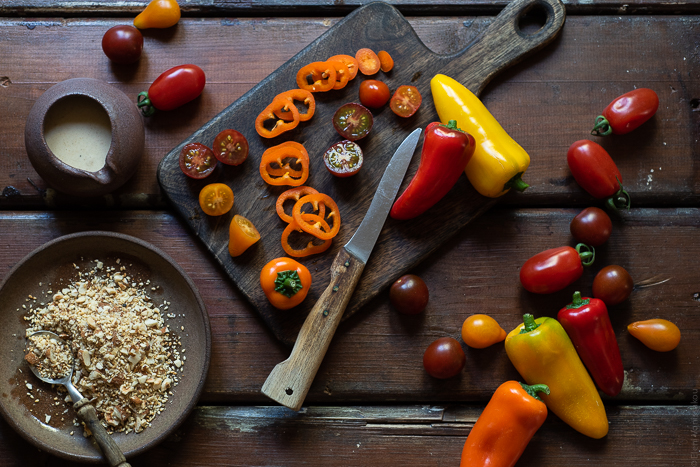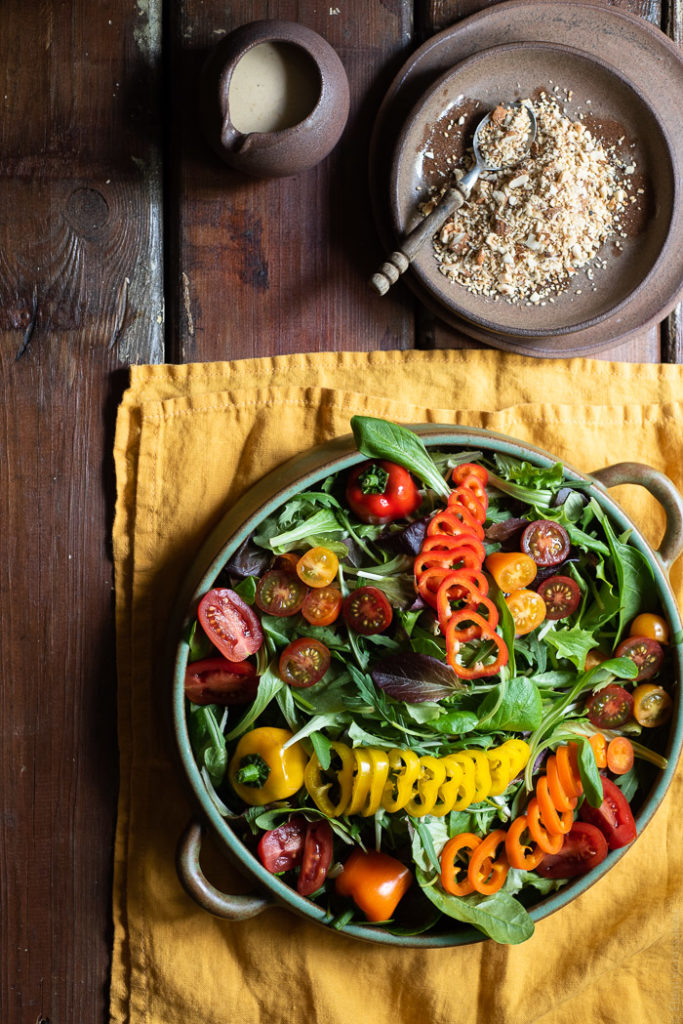 I decided to pair the salad with a tahini sauce. It's Lent here in Greece at the moment so many people are fasting, and tahini is used much more widely at this time. The sauce isn't something I thought of myself, it's a classic in Middle Eastern and also Cypriot cuisines, and you can find various recipes for it. Mine is fairly runny as it was made with the intention of dressing a salad. You can play with the ratios if you want to change the consistency. Sometimes this sauce is served as a dip for example, so it would be good to make it thicker in that case. I've used powdered garlic instead of garlic cloves because I prefer a less intense flavour. Feel free to use half a garlic clove or so for something stronger. Be careful it doesn't overpower all the other elements of the dish though.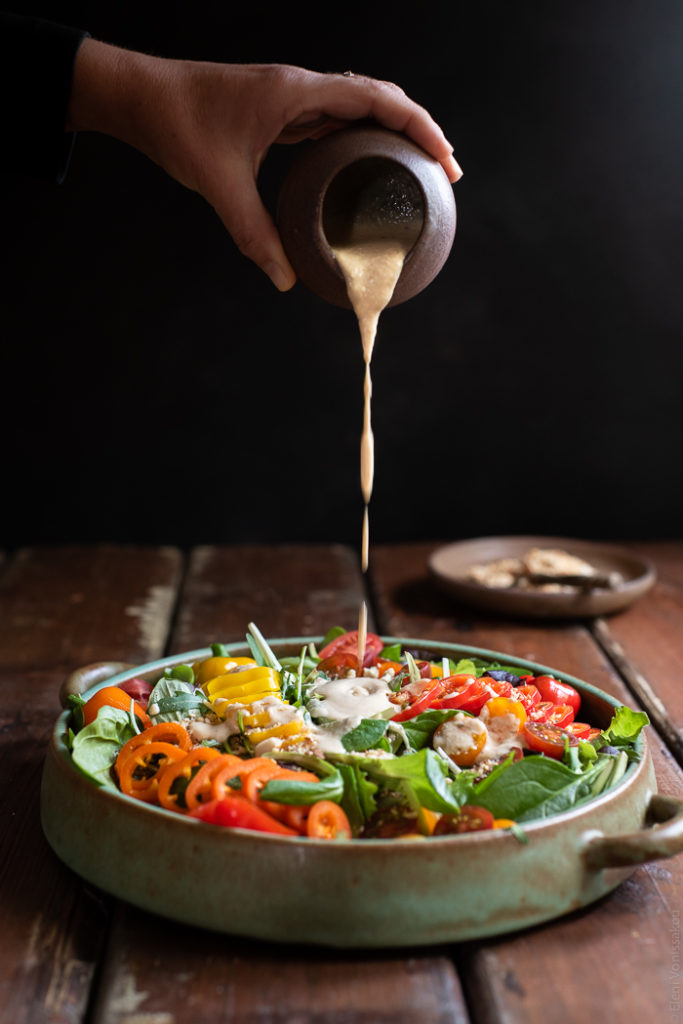 Finally, the dukkah. Dukkah, where have you been all my life? This amazing mix of nuts, seeds and spices is the perfect accompaniment to salad. Of course it has other brilliant ways it can be used but wow, the subtle flavour and the interesting texture it provides to salad is just gorgeous. You really must give it a go! As always, if you try a recipe of mine I would love to see it, so don't forget to snap a pic and tag me on Instagram (@thefoodiecorner & #thefoodiecorner) so I can find it!