Boiled eggs pickled in a delicious sweet and sour solution with spiralized beetroot, onions and fragrant spices. Pink eggs are the best.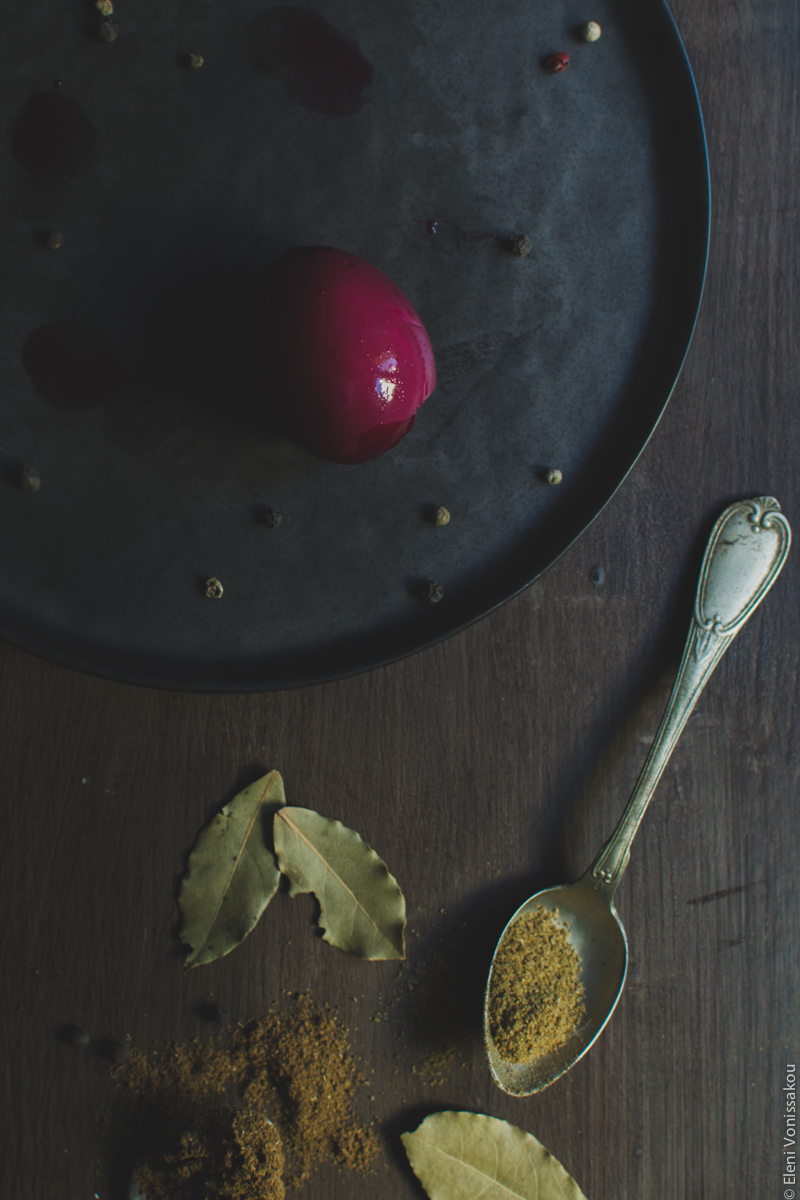 Ok, disclaimer. I was supposed to post this recipe on Sunday. We were at our (amazing) food photography workshop on Crete, I had the post ready, and I thought it would just be a matter of clicking "publish" when I had a free moment. There were no free moments. It was so great, and so exciting, and so busy, I totally forgot about these little guys. Which is unfair because they are gorgeous. So here they are, a little late, but still delicious.
If you like boiled eggs, and you like pickles, you absolutely have to try pickled eggs. They are the most amazing snack.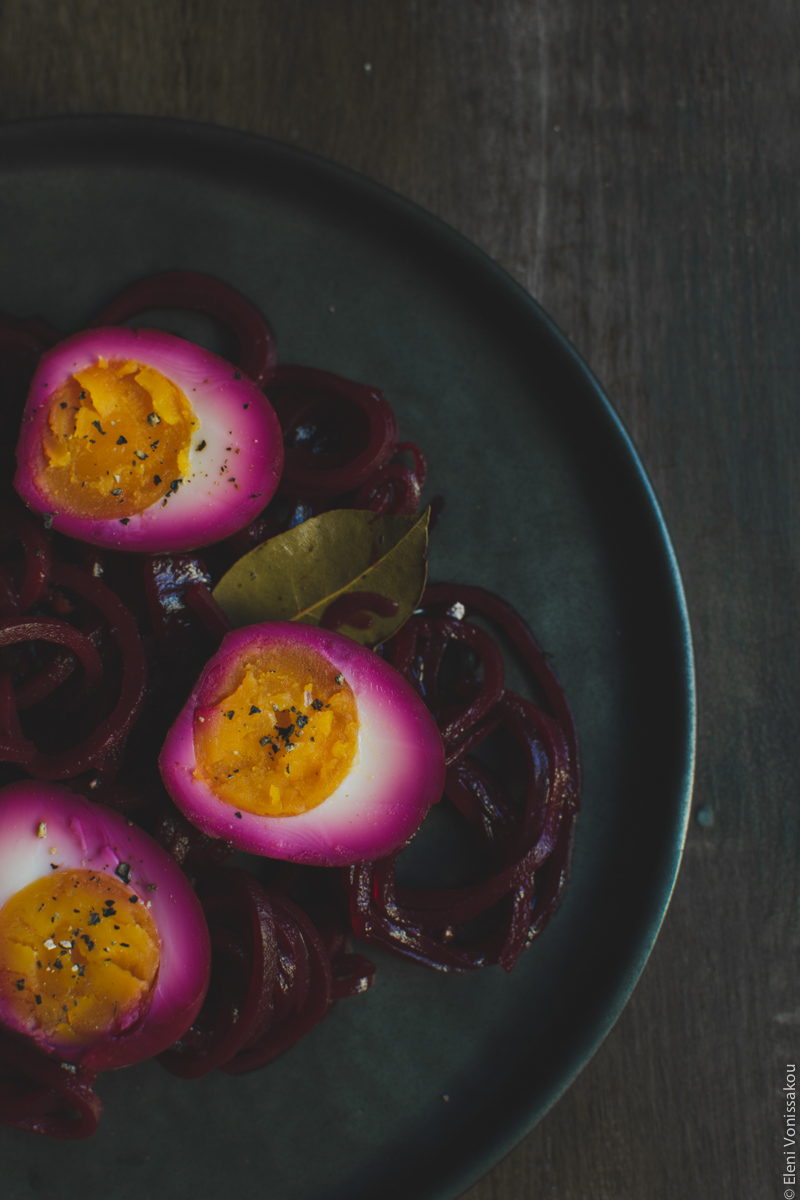 The longer these guys stay in their pickling juice, the darker their pink colour gets – in fact they turn fuchsia. But just 24 hours are enough to give them a pink hue, and some yummy flavour. And if you can keep your hands off them they will last for a couple of weeks, if not more, in the solution.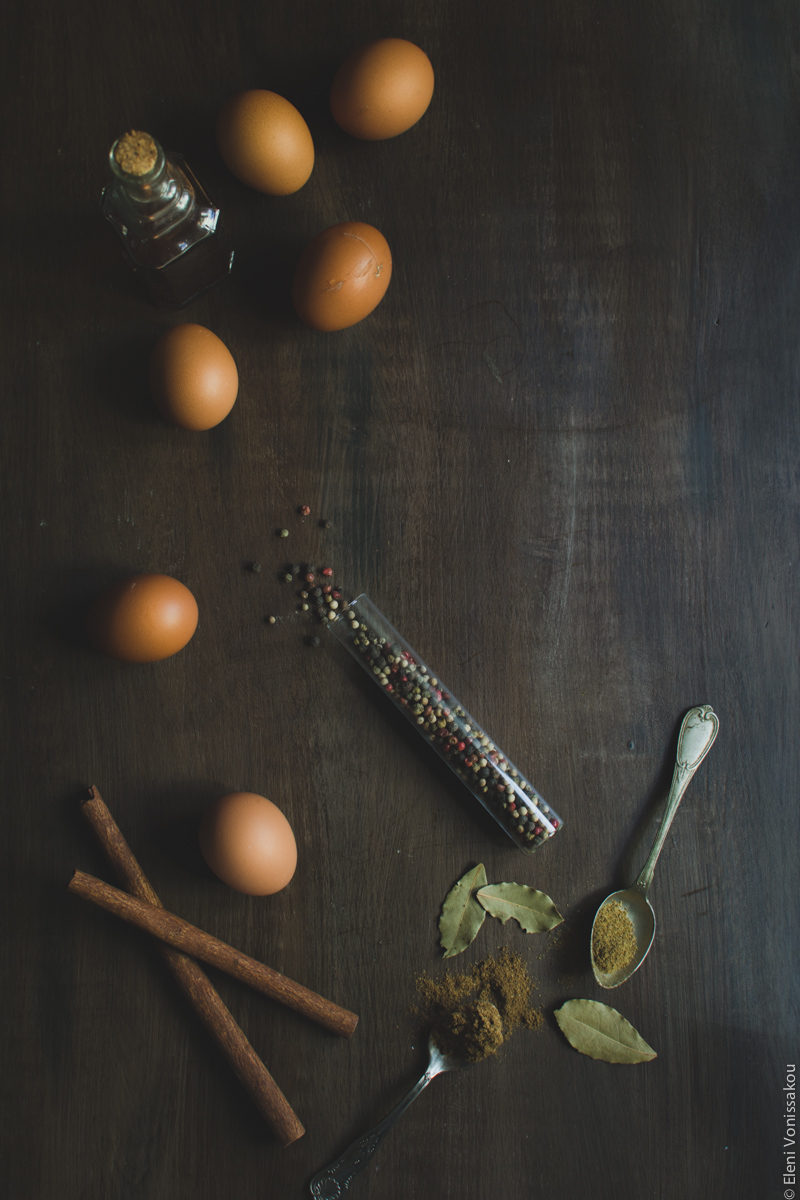 But there aren't just eggs in here guys. There is beetroot and there are onions. You can't tell them apart, as they've all been spiralized into noodles and the onion has absorbed the gorgeous beetroot colour. They are sooo tasty. You have to try these babies in a sandwich with ham and cream cheese.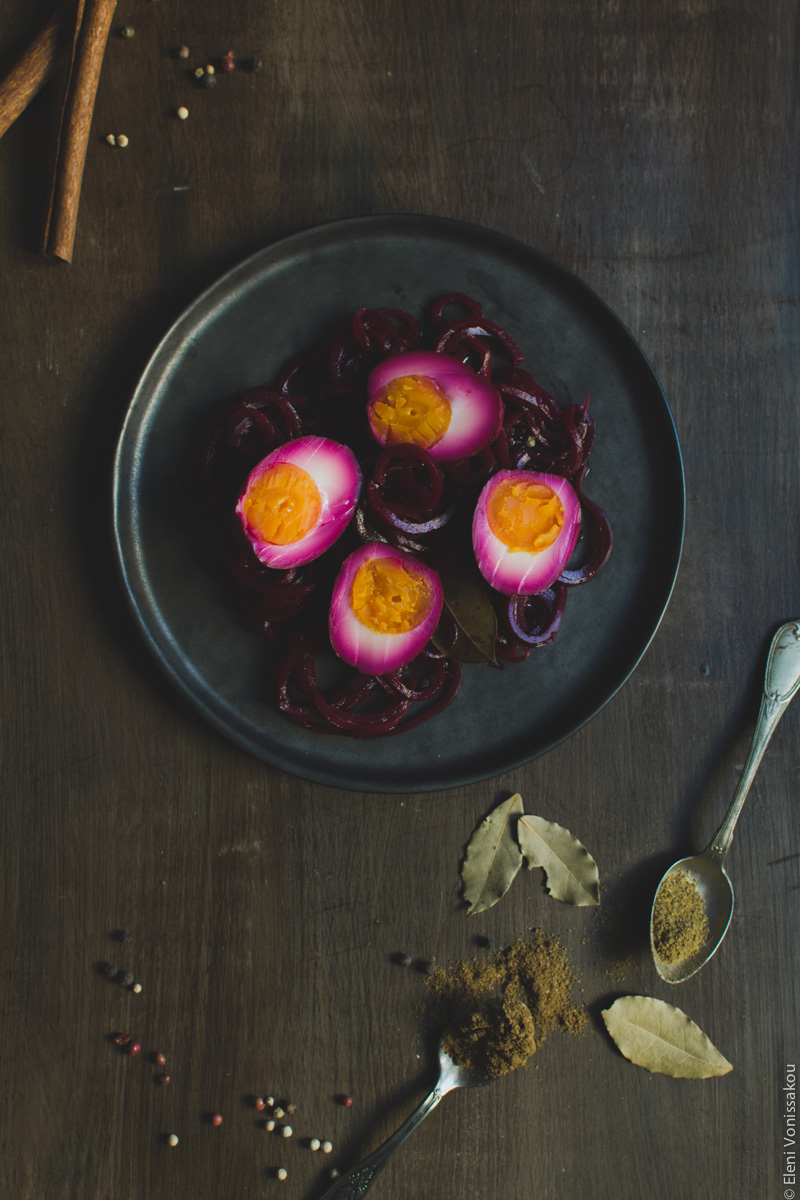 Aren't they pretty?